Here is a little scoop at our Food Blog Retreat. If you follow me on Facebook or Instagram, you already know that a group of us got away for a weekend to Oregon coast.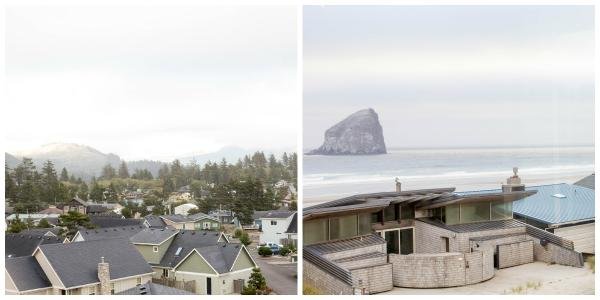 While blogging I've met many wonderful ladies. We have our little (secret) group on Facebook, where we chat and learn from eat other. We have always talked about going away on a trip all together and it finally happened. So let me introduce you to some of my blogging friends. On the photo, I'm to the left, followed by Natasha's Kitchen, Valentina's Corner, Let The Baking Begin and Little Broken.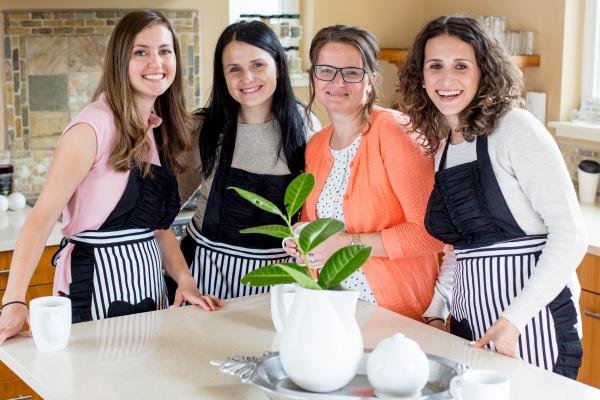 BTW – the cute aprons were gifted to us by the Sugar Baby Aprons.
Honestly, I was a bit nervous, because we've never met in person and had no idea how we'd survive being four days together, but we really hit it off. Although, I am thinking that next year they may want to skip on bringing me along, I can be a bit Too Much!
The house we rented was just extravagant, if you are close to the west coast and looking for a great home, this house has it all. Plus, the owners were just wonderful.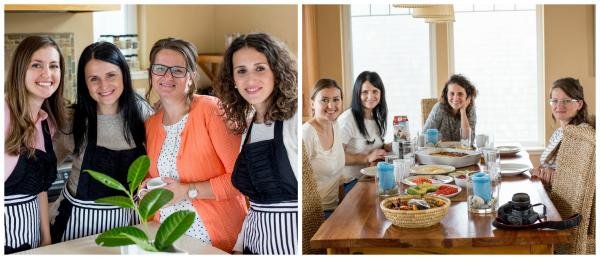 Walks on the beach were priceless, although we did spend a great deal of time in the house, learning from each other on how we can improve our blogs.
We did eat a lot of food and when I say a lot, I mean a lot 🙂 Camera mode was on at all times and we understood each other. 😉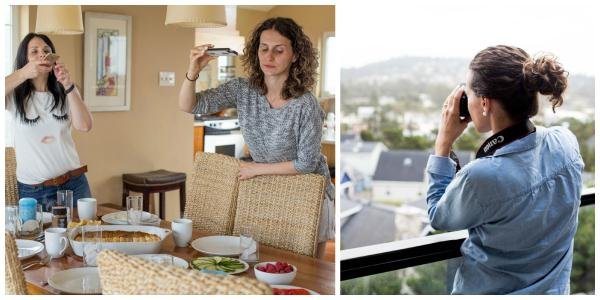 Tillamook invited us over to walk behind the scenes of their factory and we got to test their yummy foods. After lunching with them, we really had to skip on dinner. If you've tried their ice creams, you know what I mean when I say they were so good. My favorite will always be the Oregon Cherry, oh my, so good.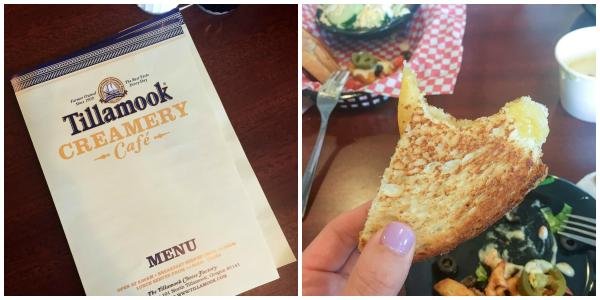 A bit more from the coast. My carpool buddy, she was a fun person to spend time driving with. After girls left for airport, we drove with Katya to Cannon Beach, ate lunch and later had some doughnuts in Portland.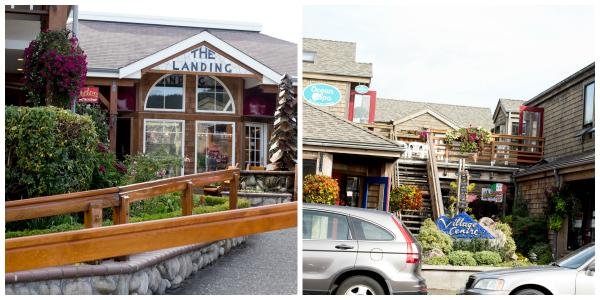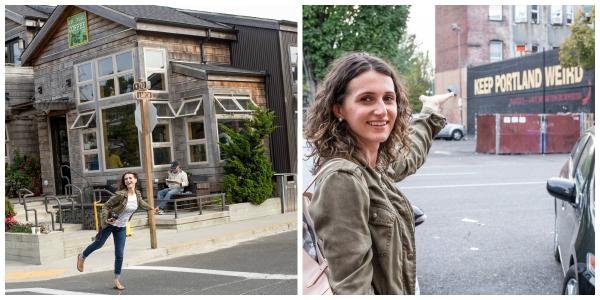 I'm really starting to miss the girls, because they truly were all amazing. They're so talented and gave me so many tips for blogging. I am excited for the future and where things may end up. Next time, we'll have to meet somewhere on the opposite coast, I would settle for a cruise to Caribbean, lol. Plus, my husband is coming in a suitcase with me 🙂 I missed him too much on this trip.