Hello 🙂 Yes I am still alive, well, barely. We finally listed our house for sale and in a process of moving to our new place. As you probably know, I still work full time, with 3 hour of commute each day. This all adds up to no time for a break. But I love this busy schedule, it keeps me in check and I never have a moment to be bored.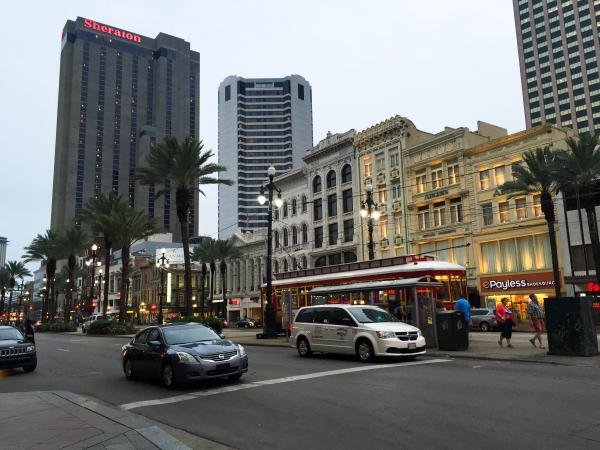 My job offered me to go to New Orleans to one of the events they held for attorneys. I agreed to go because it leaves a good mark on your career and at the same time I always wanted to explore the New Orleans.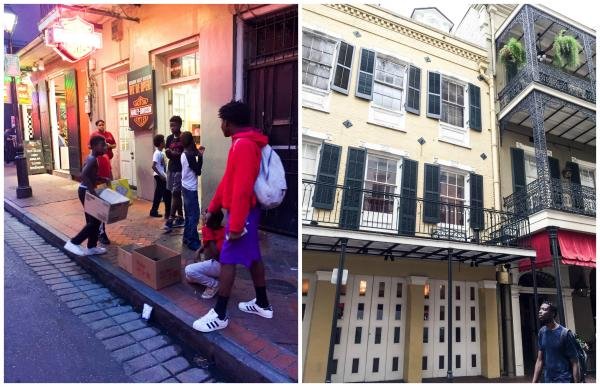 If you followed us for a while, you'd know that Tim & I are travel junkies. We've been to most of the states. New Orleans, however, was nothing like I've seen in the US. It felt like traveling outside of the country.
The town itself, looked very historic, with tiny streets and lots and lots of restaurants. Honestly, I had a bit of a culture shock when I got there. Streets didn't feel safe, but that same time they had little kids preforming, and there were a lot of street music. Overall, I really enjoyed the local vibe.
I usually use Yelp everywhere we travel, to find some of the local food. Here are a few photos of what I ended up finding this time. It was a lot of food for one human to eat, but I tried to take at least a bit of everything. I even tried the alligator, and it's something I wouldn't typically try. I guess traveling alone makes you more brave.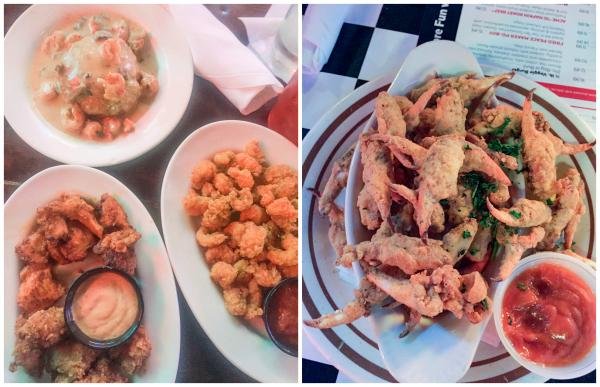 In the left photo, it's crab cake, alligator done two ways (fried and and baked) and catfish. This was at Oceana Grill, they have a huge line outside the door, but I was alone, so I just sat at a bar, skipping the wait.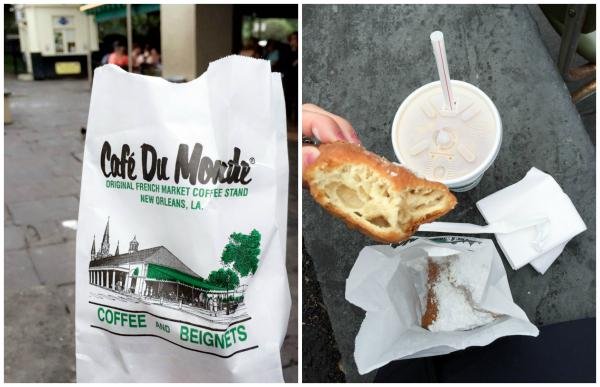 Cafe Du Monde has been around from 1862, known fro their beignets. It was very affordable and had a homey delicious taste.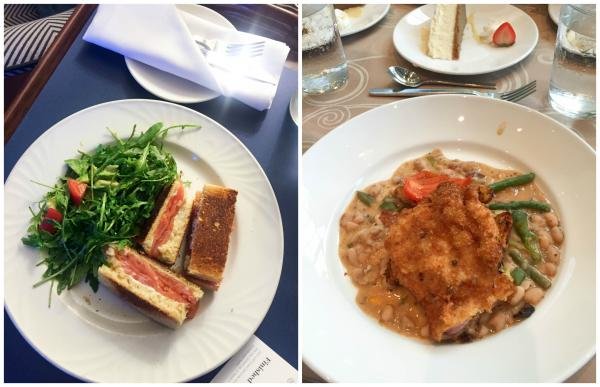 I stayed at Sheraton; here's some of the hotel food. It also had those local flavors.
And a little selfie from me…. coffee stop and a spoiled first-class flight back home. 😉