I wanted to share some photos from our recent trip to Scottsdale, AZ. Our friends are frequent visitors there and invited us to tag along. Initially we had Banff, Canada planned for that weekend, but it turned out that it snows there in September. We figured we'd better off enjoy the sunshine.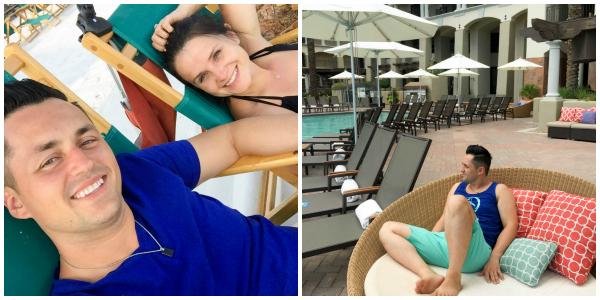 We stayed at Fairmont in Scottsdale, AZ. The resort itself is huge, I believe it sits on 60 acres, but don't quote me on it. They had a kids club, five pools, golf and a ton of kids activities, including onsite ponds for fishing. They even had two dogs that kids would go and pet.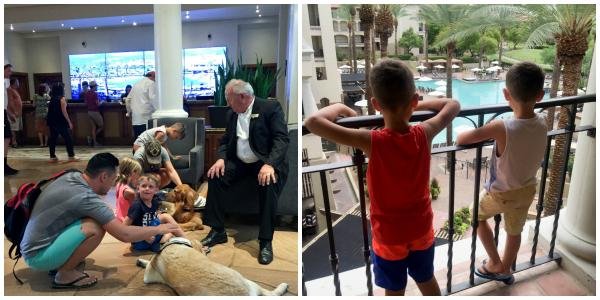 We spent a lot of time at the pool. Weather was very hot, it was the only way to survive. Our favorite was the new pool that they just put in with white beach sand.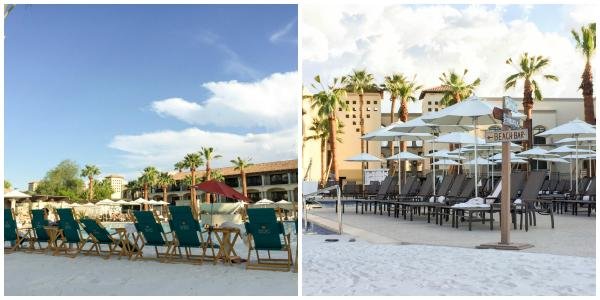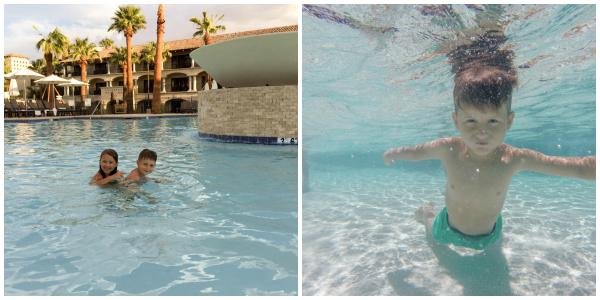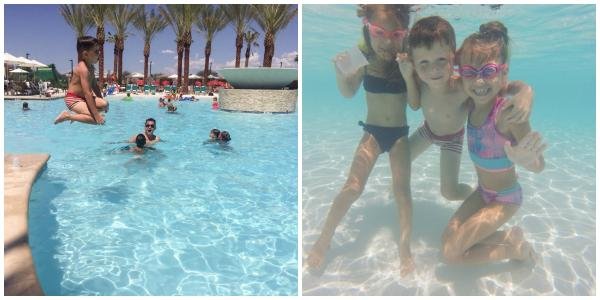 We spotted the In-N-Out Burger restaurant close by, so we stopped by there a few times to eat. The resort does have a number of restaurants, but you cannot beat In-N-Out 🙂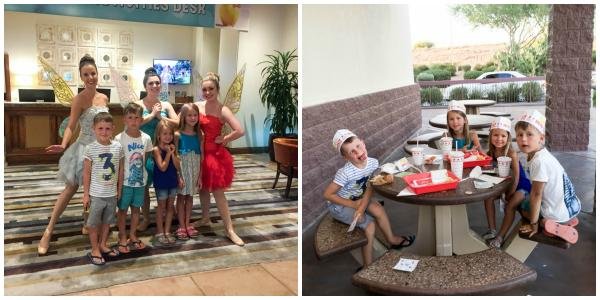 Here's something funny. My husband went out with kids, looking for fishing worms, ended up finding this. Can you spot the little guy?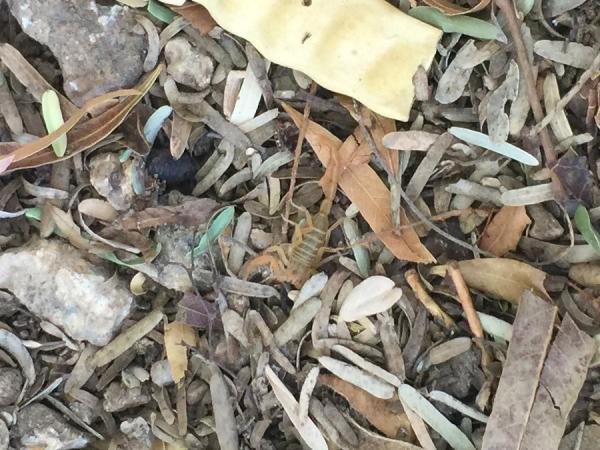 Apparently it's the most poisonous scorpion in North America. Maybe it's not such a bright idea to look for worms in Arizona.
If you plan to take trip to Scottsdale, definitely check out this resort. And ask them about their new rooms, they added a completely brand new unit, much nicer than the rest of the hotel.