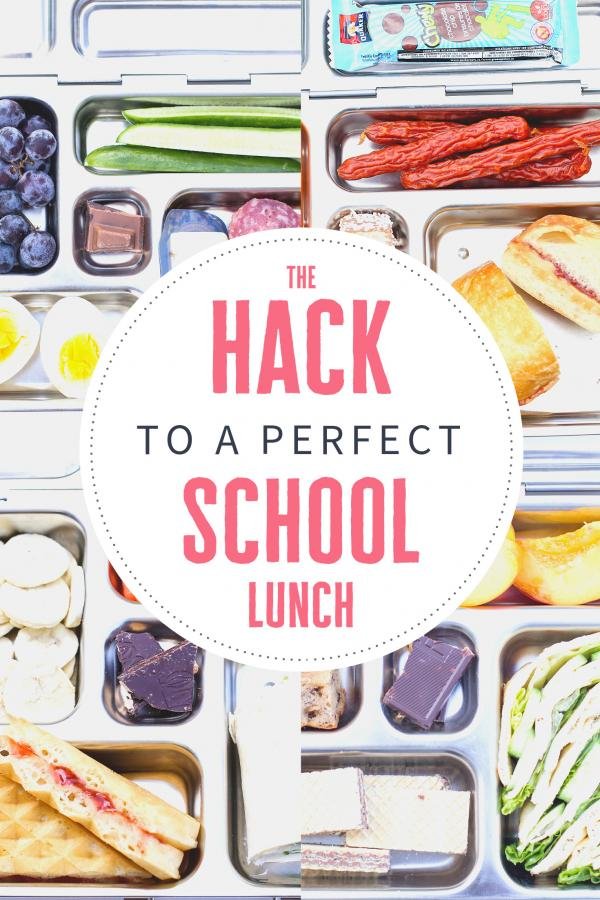 The back to school season is here! My boys prefer home lunches over school lunches on most days. Last year I packed lunches for them 3-4 times a week and they'd always eat everything I pack. I worked out the formula that made things simple for us, so I wanted to share it with you. Keep in mind, my boys are very picky eaters, especially my younger son.
I stick to three things that every lunch MUST have. Protein, Veggies and Fruits. The rest would depend on the days and food we have on hand, including leftovers from the days before.
List Of Foods I Stick To When Packing Lunch
Protein: Eggs, Deli Meats, Egg Bites, Sandwiches, Pepperoni Sticks, Salami
Fruits: Strawberries, Grapes, Mandarines, Apples, Peaches, Blueberries, Oranges
Vegetables: Peas, Baby Carrots, Cucumbers, Broccolis, Cherry Tomatoes
Other: Waffles With Jelly, Peanut Butter Jelly Sandwich, Sandwich With Deli Meats, Meat Wraps, Leftovers
Snacks: Apples Sauce, Nutella Sticks, Crackers, Popcorn, Kettle Corn, Dry Fruits, Yogurts, Pringles, Other "Healthier" Chips
Treats: It can be any of their favorite things, but small. I like to add different kinds of candy to my kids' lunches.
5 Days Of Lunch Ideas: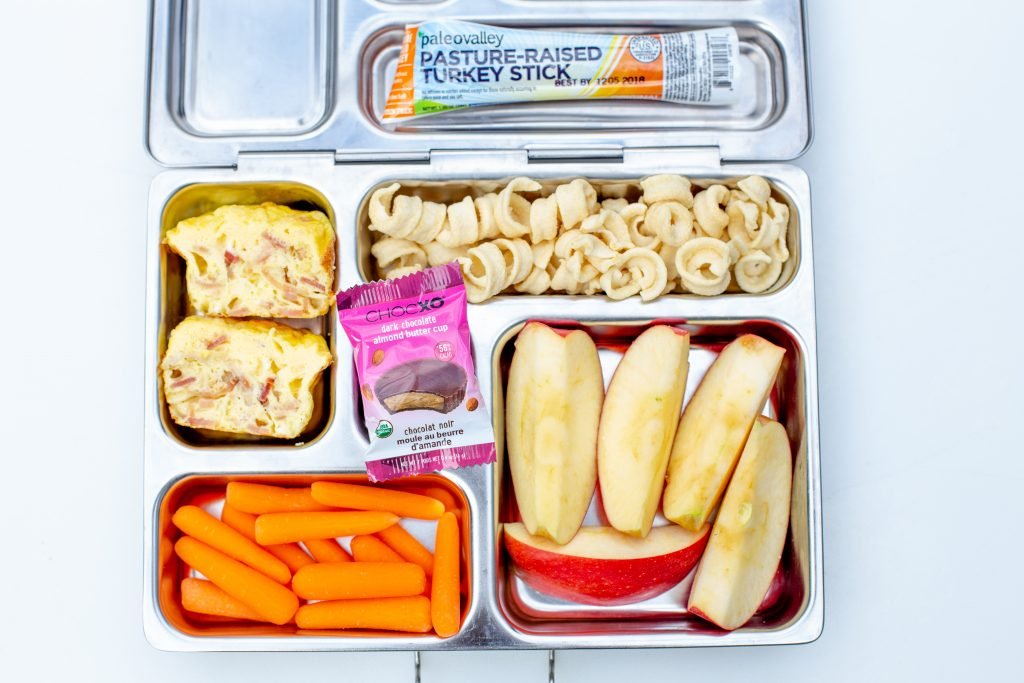 Includes: Meat Stick, Bacon Egg Bites, Crunchy Curls, Apples, Almond Chocolate, Carrots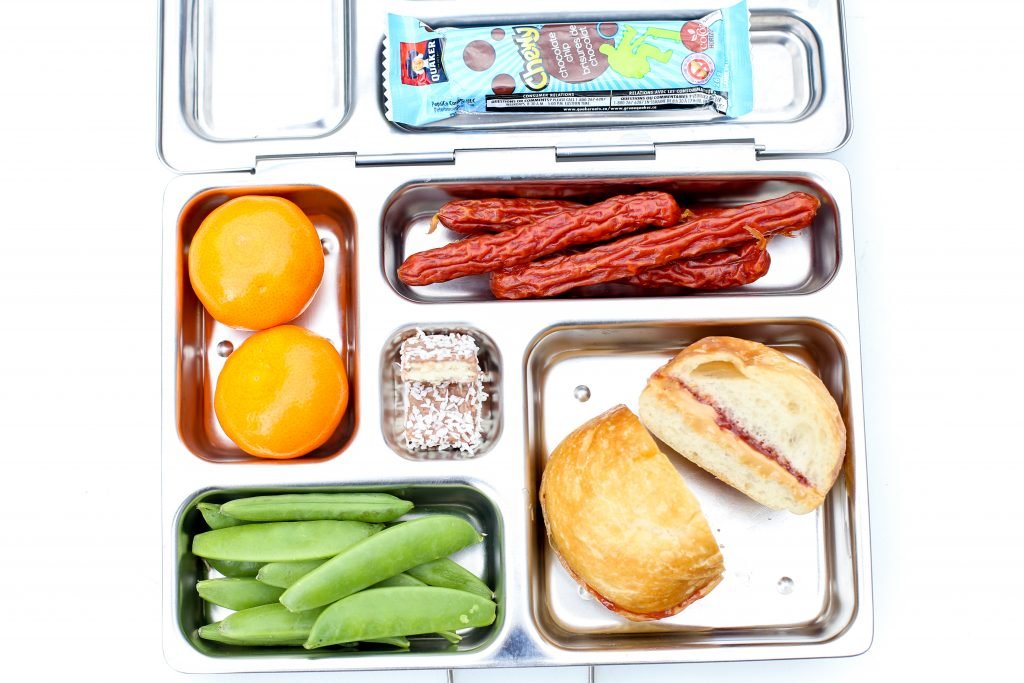 Includes: Granola Bar, Meat Stick, Peanut butter Jelly Sandwich, Coconut Bar, Sugar Snap Peas, Mandarines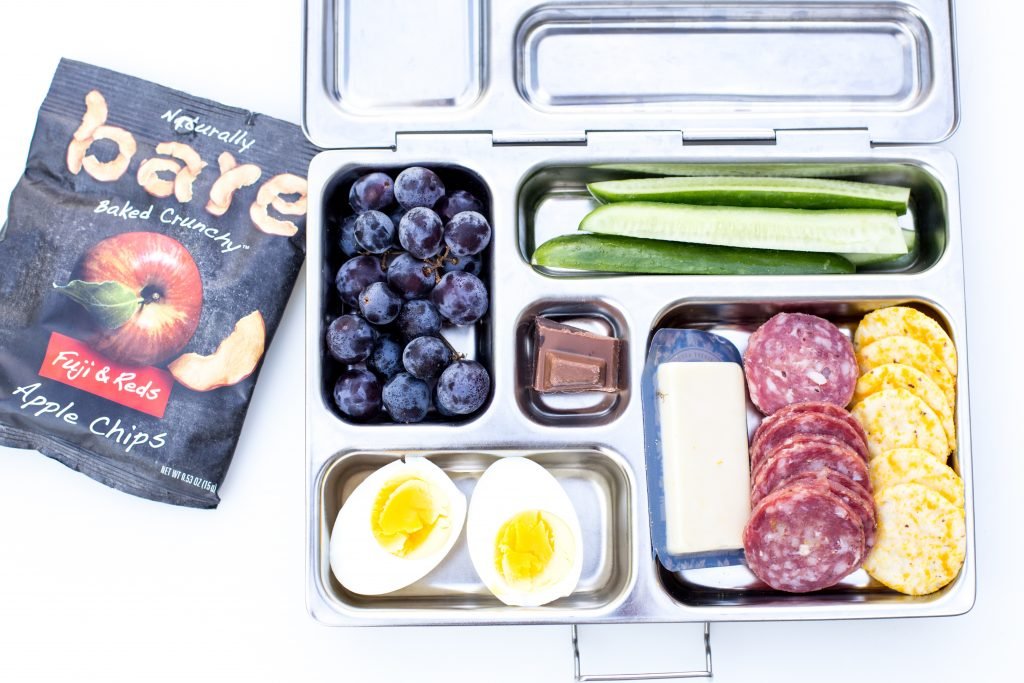 Includes: Bare Apple Snack, Grapes, Cucumber, Crackers, Salami, Cheese, Hard Boiled Egg, Chocolate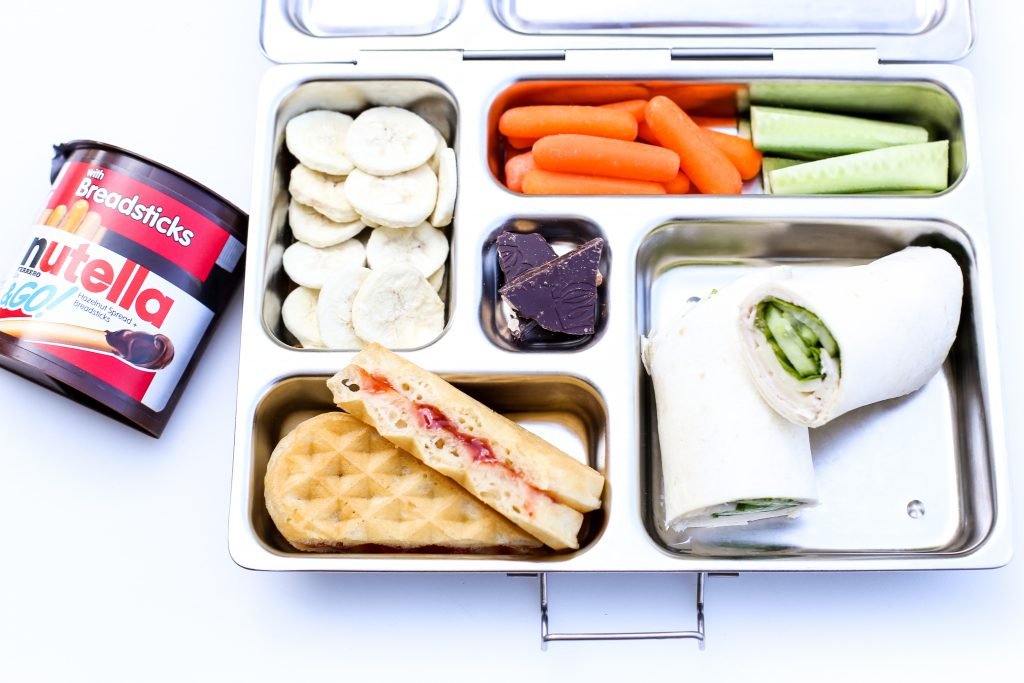 Includes: Nutella Breadstick, Dry Freeze Banana, Baby Carrots, Cucumber, Jelly Waffle, Turkey Wrap, Chocolate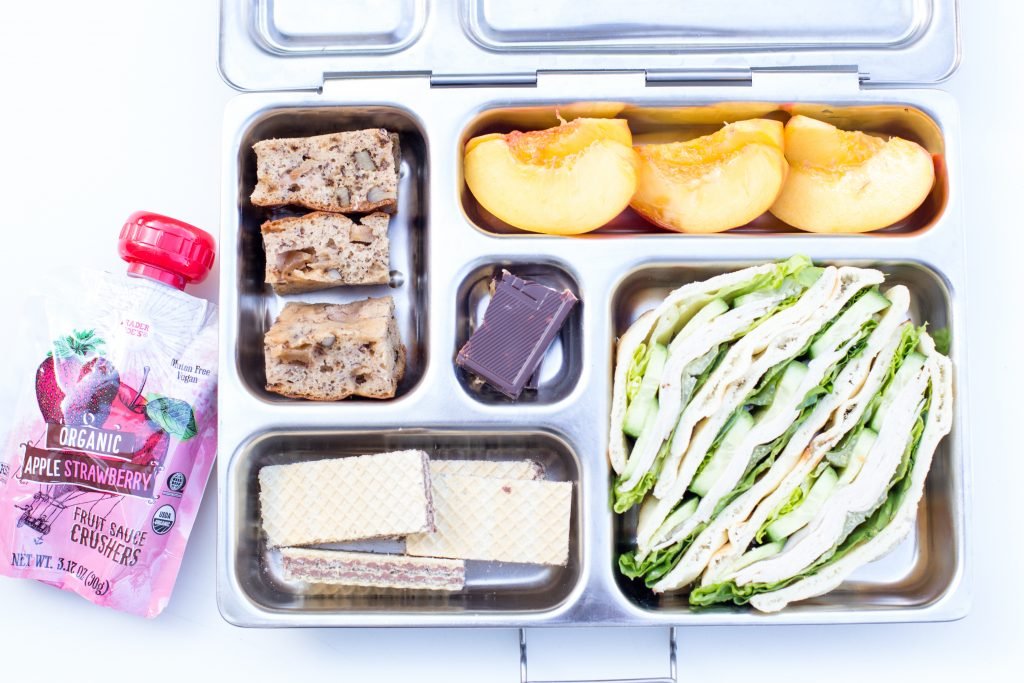 Includes: Strawberry Apple Sauce, Apple Banana Bread, Peach, Turkey Frat Bread Sandwich, Wafers, Chocolate
My go to store to stock up on everything for kids school lunches would be Trader Joe's. They have many different snack foods that I can switch out and feel good about giving them to my kids. Wonderful selection of meats, cheese and veggies.