Bolthouse Farms experience is truly one of the coolest things I've done!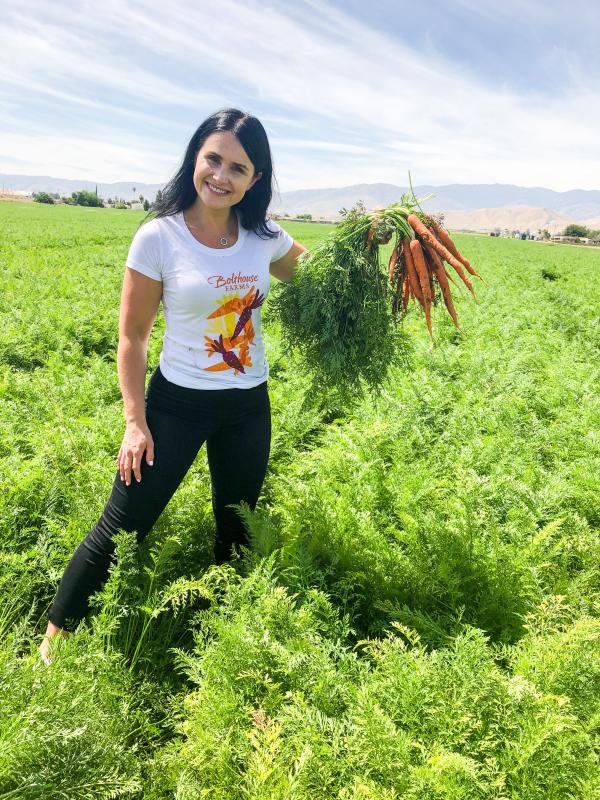 As a young girl growing up in the fields of Ukraine, I've grown to have a deep appreciation for the hard work that goes into farming. I used to watch my father spend 14-hour days on his tractor and harvester to make sure that we yielded enough crops each season.
I know the hard work that goes into farming, and I will forever have a deep respect for those that do it. As a mother, it's important for me to instill that same appreciation of where our food comes from in my own children. So, when we got invited to tour the Bolthouse Farms carrot operation in Bakersfield, CA, I was beyond excited.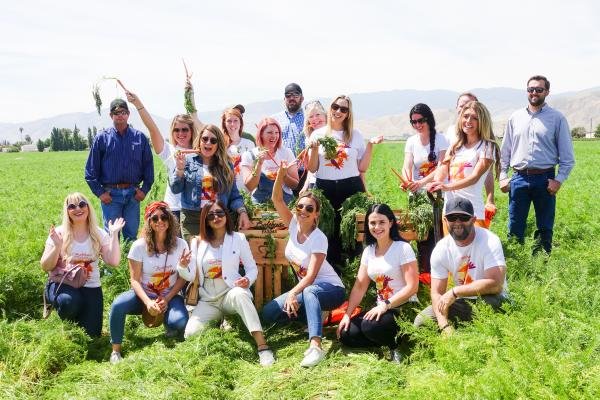 Bolthouse Farm
Upon arriving in Bakersfield in the early morning, the Bolthouse Farms farmers were already hard at work. Much to my excitement, our guide told us that we were going to get to actually ride a carrot harvester! It reminded me of the days I use to ride the tractor with my dad.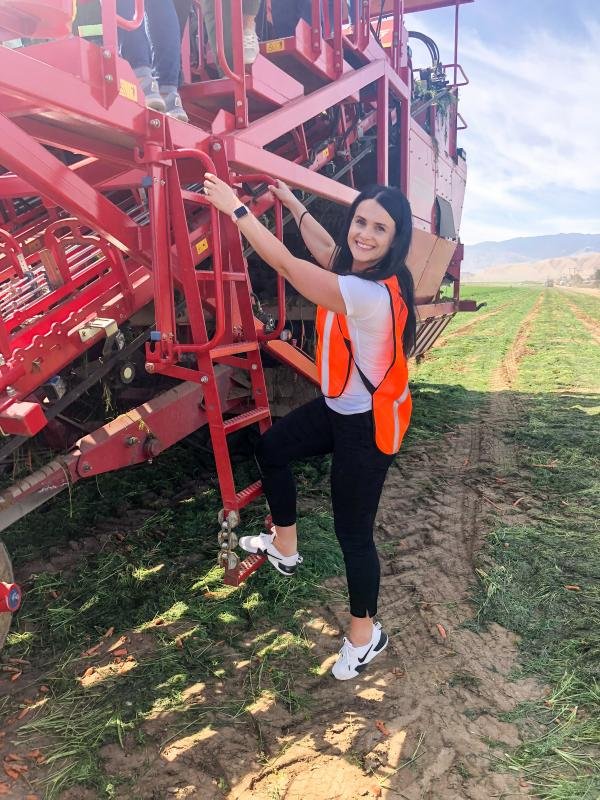 Our guide discussed how Bolthouse Farms started farming in 1915 and rose to be the leading supplier of carrots in the Midwest by 1950, gaining a reputation for flavor. The consistent quality of their crops allowed the family farm to grow to be one of the most well-known brands on the market.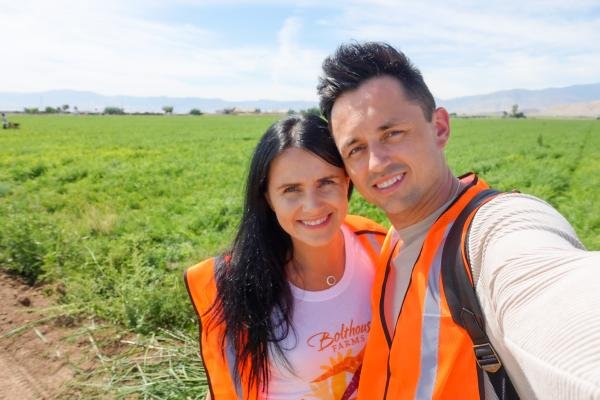 Bolthouse Farms Carrots
Carrots are insanely versatile vegetables that are packed with vitamin A. The farm grows a skinny and long variety that is perfect for making baby carrots. We were told that a large carrot makes about 6-7 babies. This is after a delicate process of cleaning, chopping, sorting and buffing. Then, they are carefully packaged and sent to markets across the country.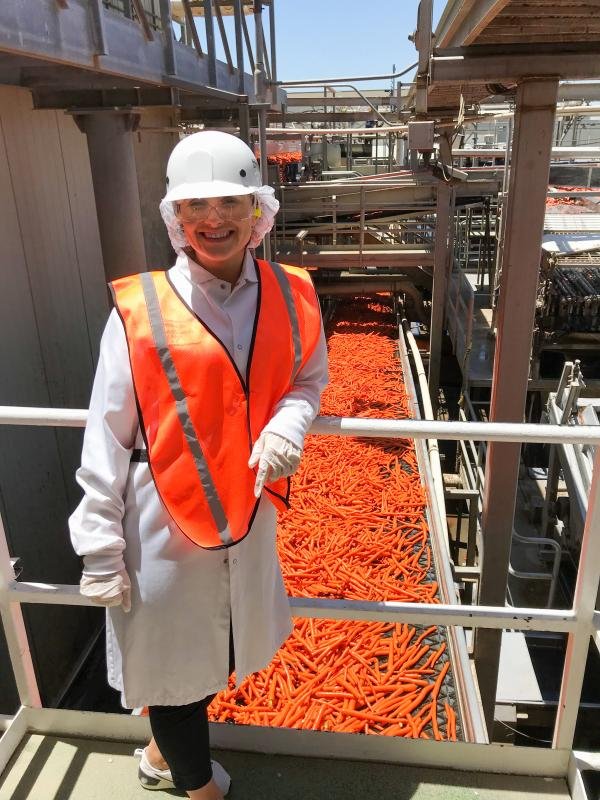 Bolthouse Farms makes sure that carrots, juice and other products are always available. The farm has to make sure that they follow strict and sustainable protocols. The guide told us that after a carrot harvest, they must switch to growing tomatoes or potatoes. This is because carrots suck important nutrients out of the soil when they grow. We learned that in order for the farm to meet supply-and-demand, Bolthouse Farms grows carrots in six different regions in California alone, as well as in Georgia, Washington and Canada.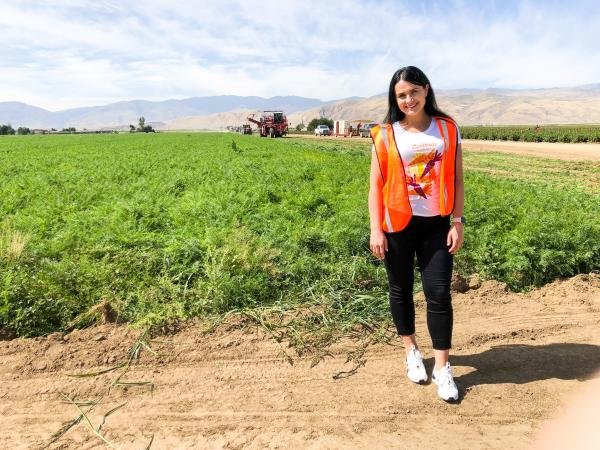 Bolthouse Farms Juice
Next, we ventured off to observe how Bolthouse Farms bottles the juice. From pouring juice into the bottle to adding labels to packaging, the product was handled with absolute care and cleanliness. Our guide constantly made us wash our hands while touring the plantation to prevent any type of contamination. We learned about Bolthouse's dedication to growing sweet, flavorful carrots with Vitamin A for their 100% carrot juice. It truly is a perfect balance of taste and nutrition!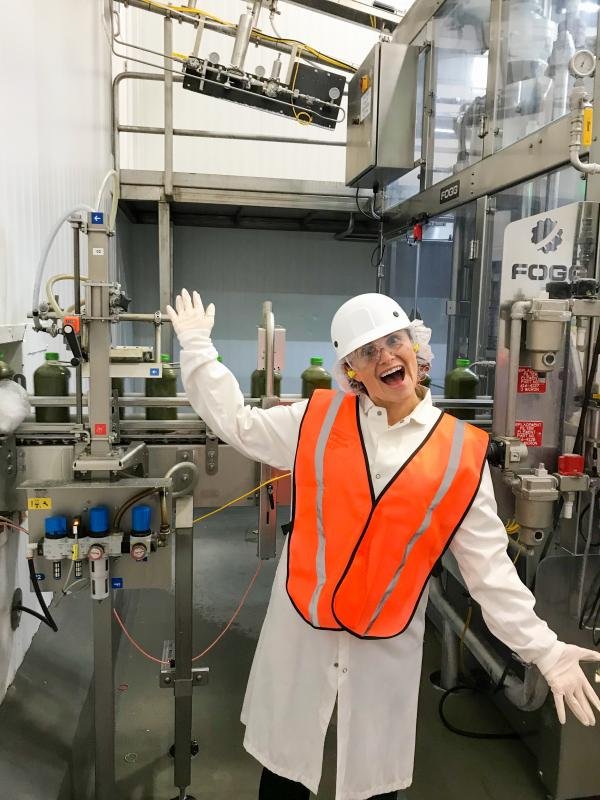 I will say that my favorite step to watch was the packaging. The machine combined six bottles, wrapped a box around the bottles, and sealed it all within seconds! How COOL?!
The Yummy wrap up at the Bolthouse Farms
The tour wrapped up with a tasting of homemade carrot ice cream! Oh my, this treat was absolutely delicious and something I hope they will bring to the public. I have a feeling that if we all collectively start to bug Bolthouse Farms, they may just breakdown and start.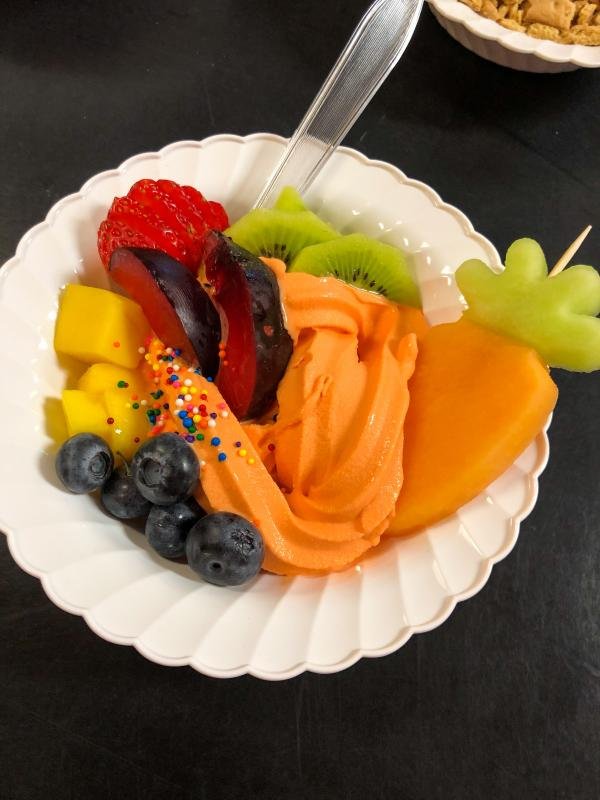 The only regret I had during our visit was not bringing my dad. I know that he would have gotten a kick out of seeing how far farming has come since his days working away on the fields. Next time I visit, I will definitely make him tag-along.