This post has been sponsored by Walmart. All thoughts and opinions are my own.
Christmas is right around the corner (I know, crazy right?!) and that means it's time to bake! Each year, I like to host a Christmas cookies party with my friends and family. We get together, play Christmas music and make a mess!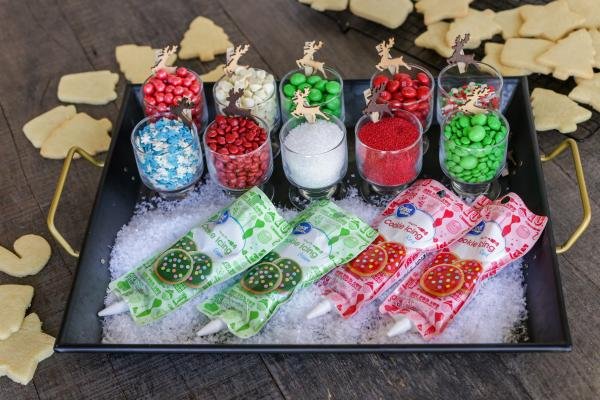 Being the planner that I am, I make a list of what I need and head to Walmart a couple of days before the bake-off. I find that Walmart has the great prices for all the supplies we need. From frosting to savory snacks for your guests, Walmart is a one-stop shop for an epic Christmas cookies party!
In my house, Christmas cookies are a BIG deal. My boys love getting creative with frosting and sprinkles and I love getting a group together to indulge in some good old-fashioned Christmas cheer.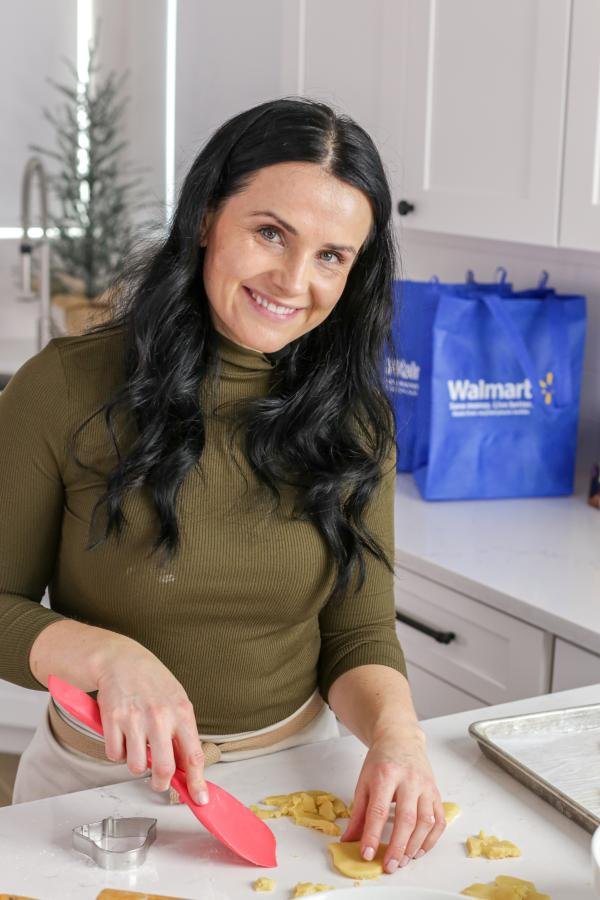 Tips for the best Christmas Cookies Party
The key to hosting the best Christmas cookies party is staying organized. Below, I will share my best tips to pull it off. Trust me, your friends will be calling you Mrs. Claus in no time…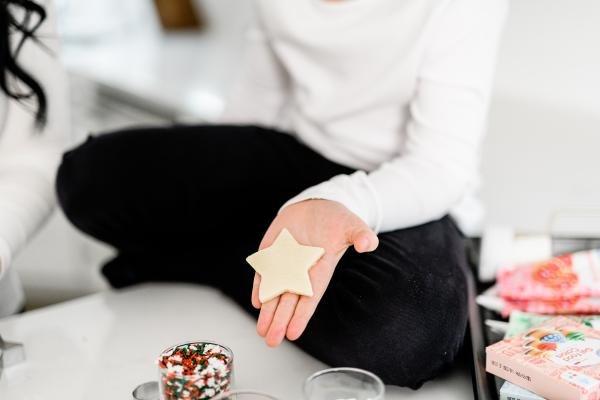 Set Up Savory Sides
It would be a shame to have all the sweets and nothing savory! During a cookie making party, sugar overload is a real thing. Therefore, you are going to want to make sure that you have some salty snacks for your guests to enjoy while they are making their cookie masterpieces.
Last year, I snagged a beautiful tray from Walmart to put together a nice cheese board on. I grabbed some crackers, a few different cheeses, salami, prosciutto, olives and a bit of jam. The best part? Kids AND adults can appreciate a good cheese board. I mean, who doesn't like cheese and crackers?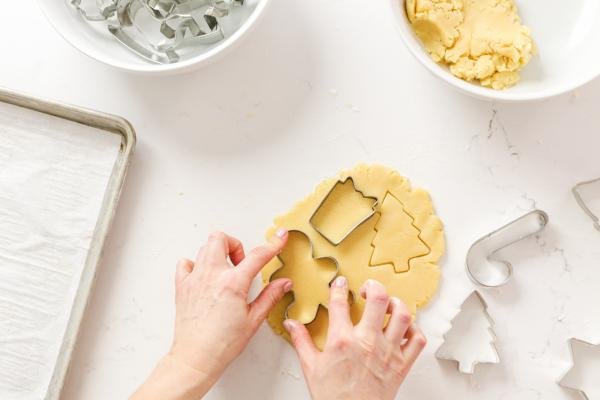 Save yourself the stress and bake some sugar cookies in advance. I like to knock out several batches the night before so that they are totally cooled down and ready to be decorated when the guests show up.
Despite baking several batches ahead of time, I like to prepare some extra dough as well. This allows the kids to have an opportunity to cut out their own favorite shapes. It also means the house will smell of fresh cookies during the party!
Create a Decorating Station
Part of the fun of a Christmas cookies party is letting the kids make a mess! I, however, like to contain "said mess" as much as possible. Creating trays where you can organize all decorations really helps.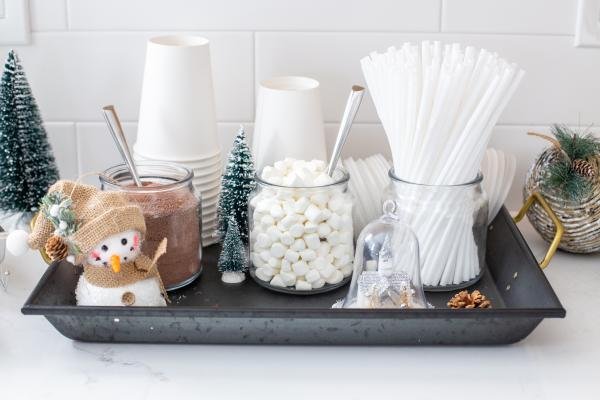 Create Hot Chocolate Station
I've created a bit of a tradition in making a STELLAR hot chocolate station. What can I say? My guests expect me to go all out at this point! On a table or portion of my kitchen counter, I will set out all the ingredients and let each person customize their own cocoa. Here's what to include in your very own hot chocolate station:
A carafe full of pre-made hot cocoa or an electric kettle with hot cocoa packets
Marshmallows
Cinnamon sticks
Caramel and/or fudge drizzle
Peppermint sticks
Whipped cream canisters
Peppermint schnapps for the adults
Use Prepared Kits
If you really want to make your life easier, snag a couple of prepared holiday dessert kits. I like to grab a couple gingerbread house kits or even truffle cookie balls. This will add a bit of diversity to the treats you create, while also keeping your guests' hands busy. You could even request each guest to pitch in a different kit to share the costs!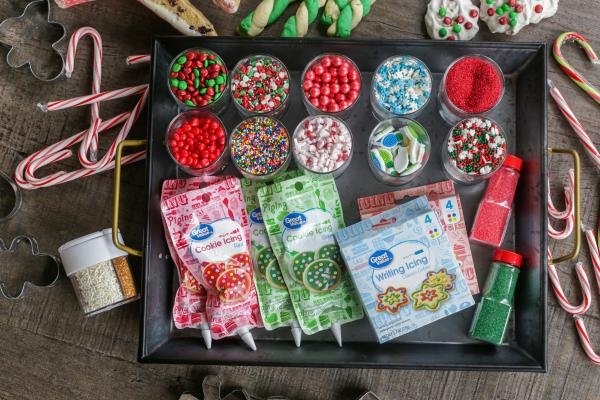 Get Everyone Involved
Sometimes it's easy to get wrapped up in hosting and forget that your guests WANT to be involved in the baking and cooking. Make it a priority to let everyone pitch in and get their hands dirty.
Take-Home Trays
So you aren't left with heaps of cookies you won't be able to eat, snag some gift bags and trays for your guests to create their own cookie platters. Bonus: Creating trays is another activity that will keep everyone engaged and using their hands! 
Each year I look forward to opening my home to friends and family for a cookie party. I highly encourage you to start the tradition! If you don't have the space, set aside some time to make trays for those you love. Either way, getting in the kitchen and making holiday treats is sure to get you in good spirits!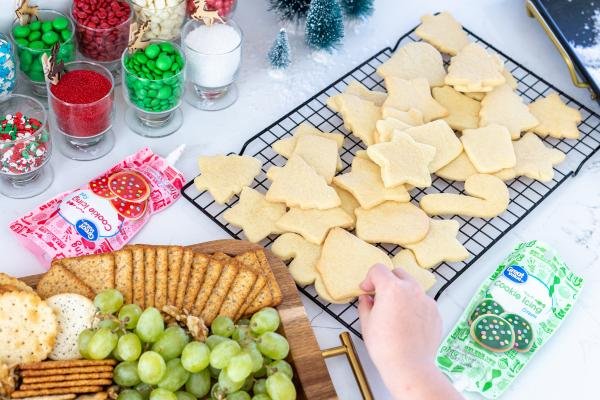 Here are Some Great Christmas Cookies You Can Make!
Thanks to Walmart for helping us put together this awesome Cookies Party!