This post has been sponsored by Kellogg's®. All thoughts and opinions are my own.
While the summer was really fun and we enjoyed the travel, we're excited to be back at home! The weather here is beginning to transition to early fall and we're once again planning out the hiking. The crispness of the air in fall is the perfect time to strap on hiking boots and really enjoy that last part of warm weather.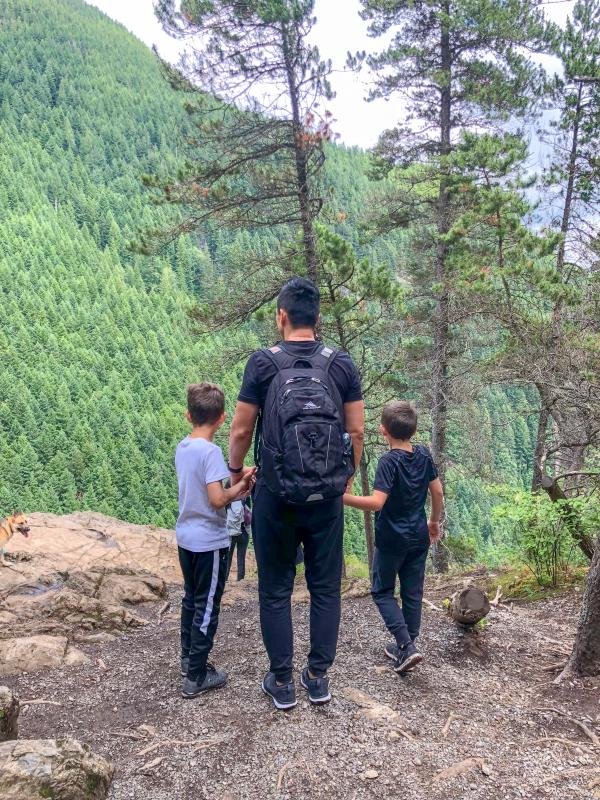 When my family goes hiking, it's no surprise that we make bringing yummy food a high priority. Over the years, I have become a master at making bento box-style snack kits. I get Town House® crackers, Club® crackers, and Cheez-It® crackers at our local Safeway because crackers are a must and each of us has a Kellogg's favorite.
Click below for a coupon to pick up your own!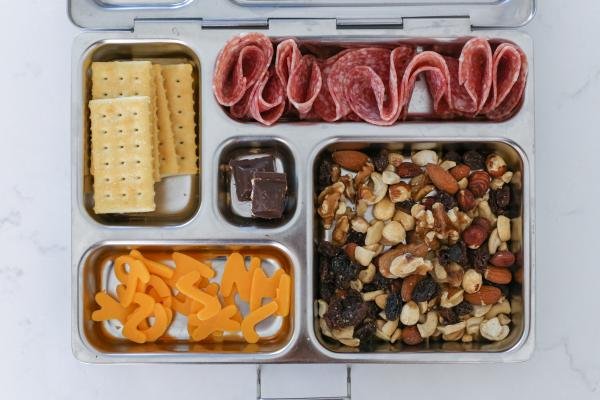 Once we get to the top of the mountain, I make it a point to have a picnic. Why do all that hard work and not enjoy the experience at the peak? Snack kits, balanced with sweet and savory bites, have become as much a part of our fall hiking trips as the exercise itself.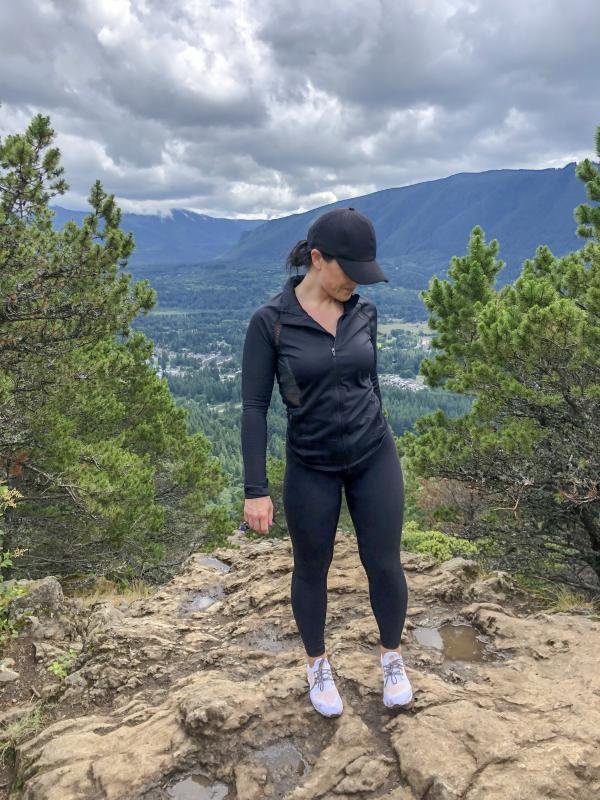 Making a Fun Snack Kit
The key to making a good snack kit is to pair the crackers with a variety of bites because you never know what kind of flavors you will be craving at the top! Plus, we make them really fun by creating different shapes. Here are a couple of my favorite snack kits: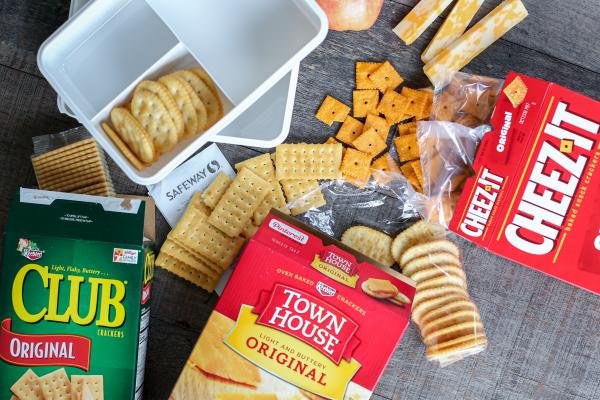 Okay, so my favorite cracker is Keebler's Town House crackers. I love how light and buttery they are and they are perfect for dipping. For this snack kit, I like to make cute peanut butter and jelly sandwiches that I cut into fun shapes. Then, I portion out some almonds and slice up a fresh apple.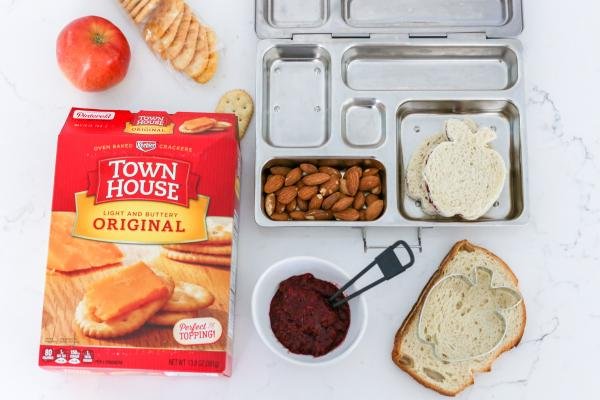 After a long hike, Tim loves eating cured meats. His snack kit usually has Club crackers, salami or prosciutto, cheddar cheese (the boys like to cut the cheese into alphabet shapes for him, haha!), trail mix, and a piece of dark chocolate.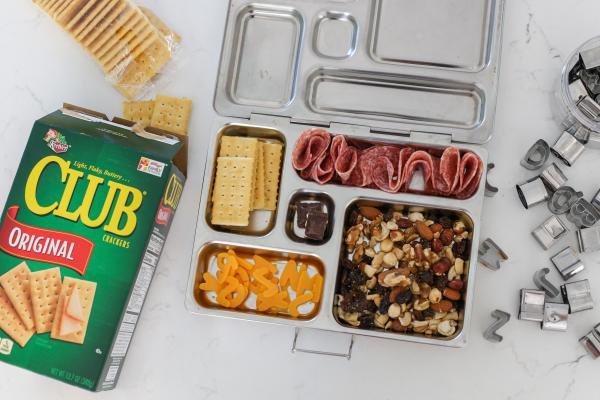 My boys are obsessed with Cheez-It crackers. Their snack kits are cheese-loaded! They like to bring along an assortment of their favorite cheeses and make mini-cheese sandwiches with their Cheez-It crackers. That's right, cheese on cheese! They always beg me to grab some cherries and hard candies. I tell them that I will oblige if they let me throw in a couple of slices of fresh cucumber. Hey, sometimes a mom has to barter!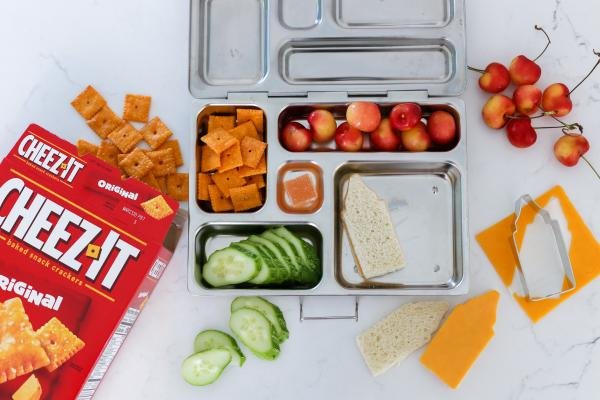 Things to Add to Your Snack Kits:
Ready to make your own snack kit? Here are the components that make each snack kit satisfying: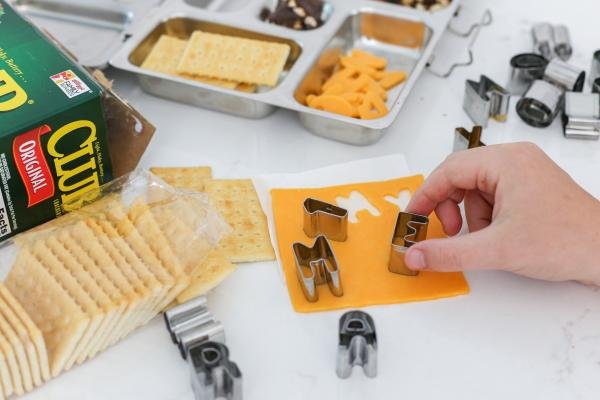 Crackers: Crackers are the perfect companion for a long hike. You can top them with cheese, spread them with peanut butter and jelly, or top them with a slice of deli meat! Our favorites are Town House crackers, Club crackers, and Cheez-It crackers.
Mini-Sandwiches: My boys love a good old-fashioned jelly sandwich. If you like the more savory variety, make a simple ham and cheese, turkey and cheese, or cucumber and cheese. The key here is to not use a bunch of spread that will make the bread soggy when you are ascending the mountain.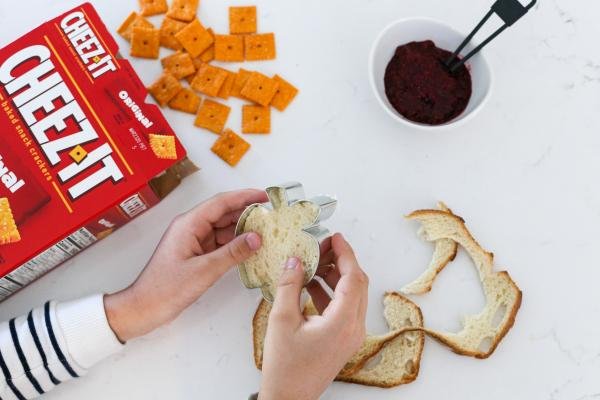 Fruits: Bring along anything seasonal. We like to stick with easy-to-pack fruits like cherries, grapes, apples, oranges and berries.
Proteins: Think jerky, cured meats, nuts, nut butters. Sometimes, I like to bring along hard-boiled eggs hit with a sprinkle of salt and pepper.
Sweet Treat: You worked hard! Give yourself something decadent. I like to pack chocolate and dried fruits. Other good options are cookies, candy bars, caramels, etc., or anything that will fit snugly in your bento box!
Veggies: I like to keep it crunchy here. We typically bring along cucumber slices, snap peas, or bell peppers. Carrots or celery (bring peanut butter to dip!) are good options as well.
Get Safeway's Just for U app; you can really save some money with all the coupons they offer. I also treat it as a shopping list when I use it at the store.