I was born in a small village, tucked far away in Ukraine. If you don't know much about Ukraine, it's a country that once served as the major food-source of the former Soviet Union.
After the fall of the Soviet Union, Ukraine fell further into an economic depression. My parents were forced to live off of their own family farm. My dad would spend most days working on a tractor, 12-14 hours a day. My mother spent the time taking care of 5 of us kids, me being the youngest.
At the age of 12 is when everything changed. My family moved to US and settled in the beautiful, rainy Seattle.
Today…
Now I have a family of my own. My husband Tim and I have been married for 14 years. We have two boys, Jacob (11) and Ethan (9). We love to travel, hike and spend time together.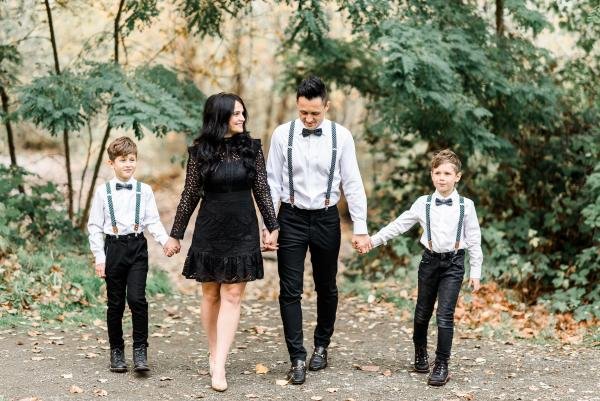 Our Passion With Momsdish
I am a strong believer that every person out there deserves to have a homemade meal. That's why I believe in dishes that do not require expertise or time.
I live by these 3 core principles.
1) Less Ingredients
The first thing people are amazed when they see my kitchen, is that I don't have many ingredients. I am a firm supporter in simple cooking. You'll see that on Momsdish, it's all about less ingredients.
2) Super Easy recipes
Cooking should not be an all-day science experiment. Momsdish dishes are designed specifically for busy people. Recipes here are quicker to prepare and easier to alter. Cooking shouldn't be an all-day science experiment.
3) Authentic
Traditional cooking have been with us for a reason. They are simple to make, yet very rewarding. Momsdish dishes are inspired by traditional cooking, including my own upbringing. These recipes will make you love daily cooking.
Featured On

Brands We've Worked With