Raisins are small and spread out nicely inside for a perfect flavor balance; it makes the whole cake very flavorful. This recipe is definitely a keeper.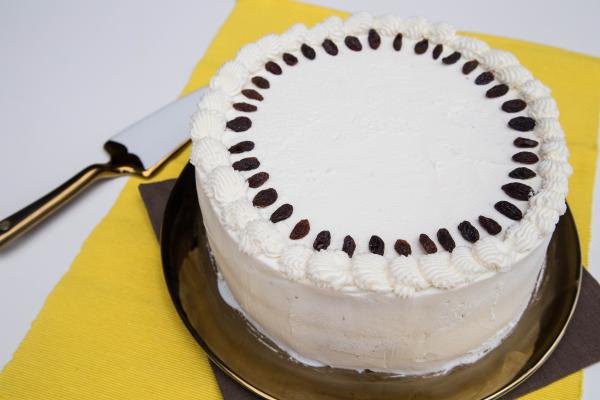 The idea for drunken raisins came to me, while on Alaska Cruise, last summer. I've ordered ice-cream and it came with raisins on top that were drunken. I was telling my husband, why don't we ever make drunken raisins cake? They taste so good. My mission was to test it out when we get home.
For this recipe, you'll need to prepare two nine (9) inch sponge cakes, which can be prepared a day in advance.
Other Similar Cakes to Try: