If you have tried making macarons or heard of stories, you know that making them can be a bit tricky. I have made several batches of this macaron recipe, and each time they turn out perfect. I do a little dance out of excitement, honestly, it really does make my day.
If you follow the recipe as I shared, it should work out perfect for you also. I would also recommend watching the following video, to help you understand the process a bit more.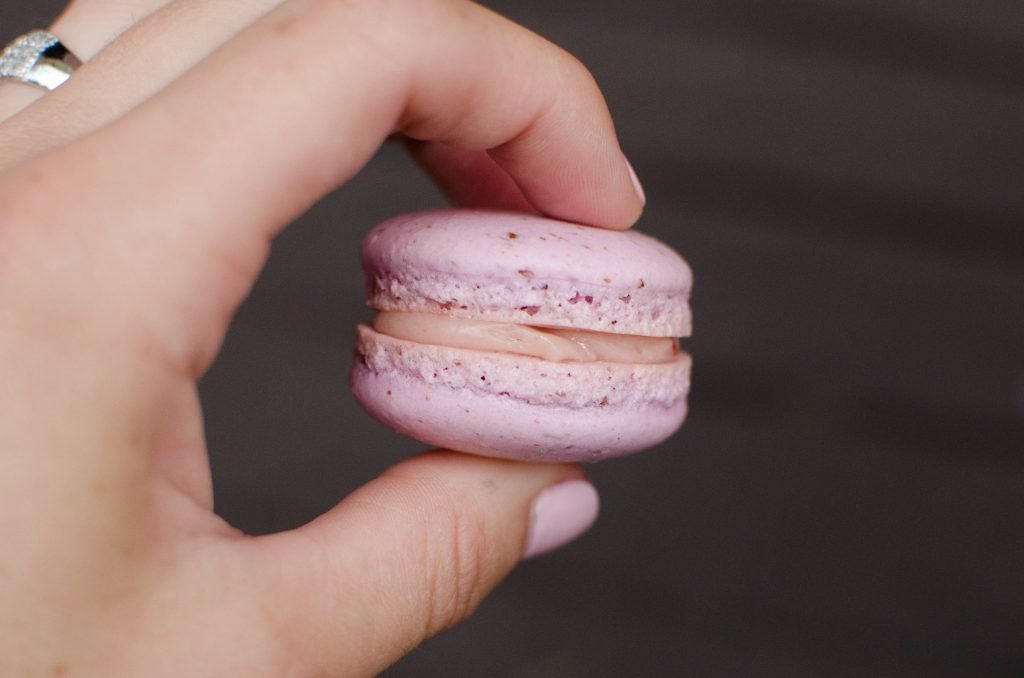 Note: I personally like Nutella as the cream for the macarons but any other butter cream you like would work for macarons.
Here is a recipe for cream a friend shared with me.
Raspberry Macaron Butter Cream
½ cup salted butter
3/4 cup powdered sugar
1 cup fresh raspberries, worked through a sieve to extract 3 tbsp of juice
Other Macarons to Try
Recipe
Ingredients
3

Egg Whites

kept in room temperature for 24-48 hours

1/4

cup

White Sugar

2

cup

Confectioners Sugar

1

cup

Almond Flour

Food Coloring

Nutella

filling