You might have noticed that there are quite a few coffee flavored recipes on Mom's Dish, such as Espresso Jello Shots Recipe, Chocolate Mocha Cookies Recipe and Chocolate Coffee Mousse Dessert. But, it's never too many coffee recipes, at least not for someone residing in Seattle!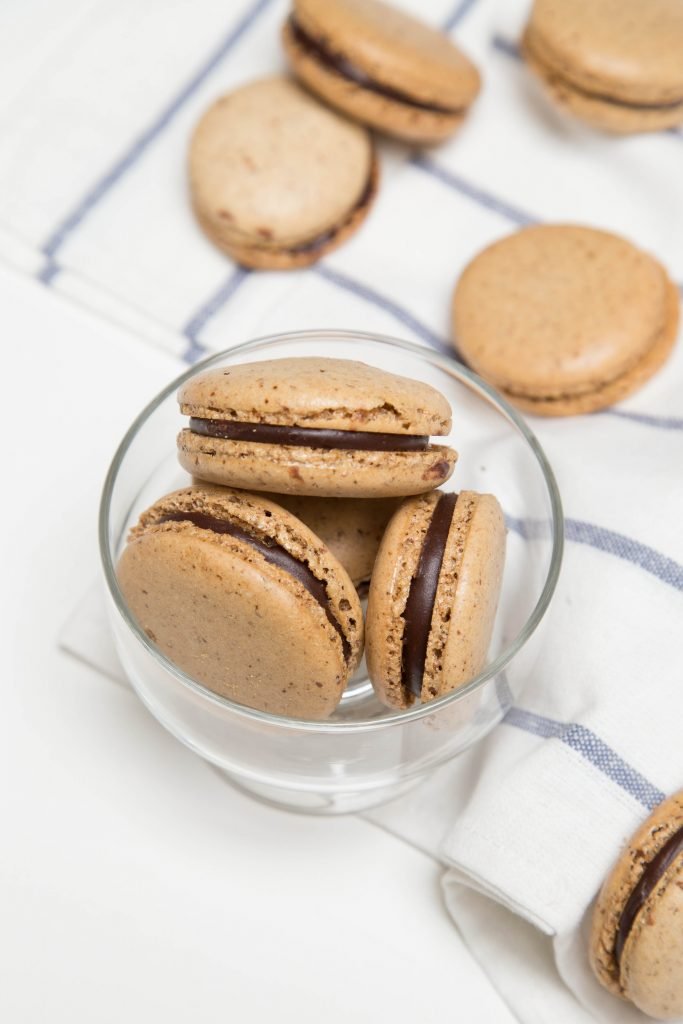 I've been trying to find a good coffee macaron recipe, and with a lack of finding one, I went on a journey to create one. After some testing, this recipe was born, and it's a good one.
Even though only a small amount of coffee is added, these macarons still have that strong coffee flavor. They may not exactly be kids friendly. You can make your kids some Dulce De Leche Macarons, those are always a hit.
Other Macarons to Try
Recipe
Ingredients
3

Egg Whites

kept in room temperature for 24-48 hours

1/4

cup

White Sugar

2

cup

Confectioners Sugar

1

cup

Almond Flour

1

tbsp

Instant Coffee

1

cup

Chocolate Chips

for filling

1

tbsp

Instant Coffee

for filling

1/2

cup

Heavy Whipping Cream

for filling
Instructions
Coffee Macarons Cream