This zefir recipe yields a slightly chewy, melt-in-your-mouth confection. A Slavic delicacy and must-try for sweet fanatics!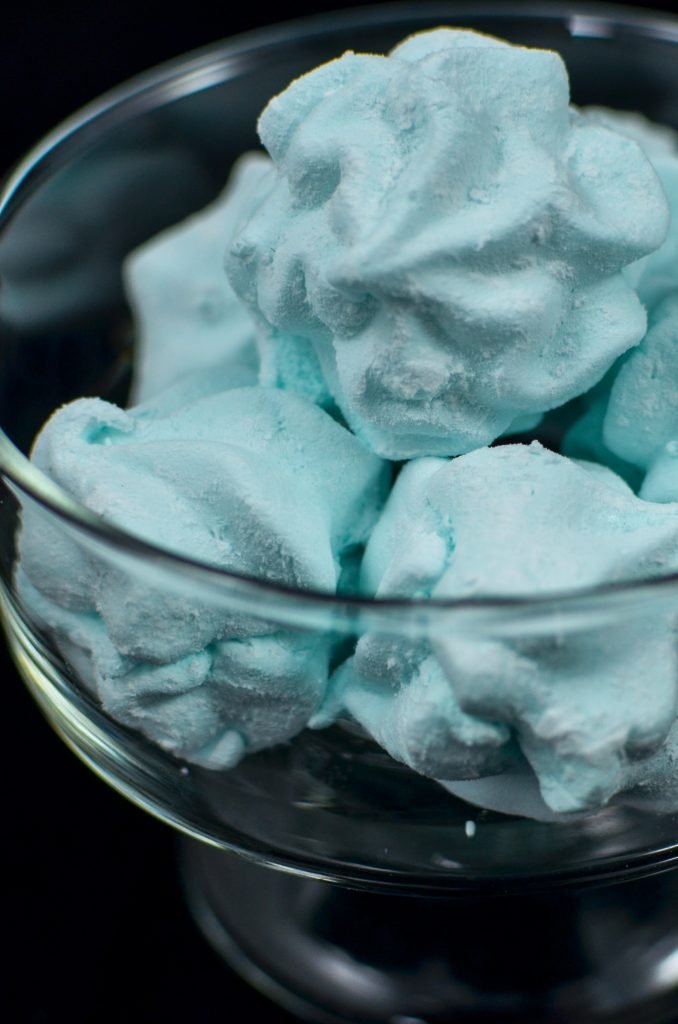 These zefir are almost too pretty to eat…almost. Light, airy, and super sweet, it's nearly impossible to just eat one. Serve them during the holidays, for kids' parties, or as a light dessert to cap off your next dinner party. Traditionally, zefir are made with a fruit purée of raspberry, cherry, or blackberries to yield a pretty rose color. They can also be made with apple puree and dyed light green. In this recipe, we keep it simple by omitting the fruit and doubling down on the sugar.
What Exactly are Zefir?
Zefir are marshmallow-like confectionaries that hail straight from Russia and are derived from traditional pastila. To get their signature texture, egg whites and sugar are whipped with a gelling agent like agar-agar, pectic, carrageenan, or gelatin. Today, they're eaten all throughout countries of the former Soviet Union.
Flavor: Zefir doesn't skimp on sweetness. Mostly sugar, these little bites will satiate even the most out of control sweet tooth.
Texture: Unlike American marshmallows, they are little more gummy in texture and have a delightful chewiness to them. Making them homemade far surpasses store bought varities, which tend to lack moisture and be a bit hard to chew.
Time: From start to finish, zefir takes about 1 hour of prep and 8 hours of drying at room temperature.
Fun Fact: Zefir get their name from the Greek God of the Light Zephyr. This name is meant to allude to their delicate airy consistency.
How to Prepare Zefir
Gather and measure all the ingredients before you dive in to make the process that much easier.
Make the Gelatin Mixture: Using a stand mixer, beat the egg whites with 1 cup sugar in the mixing bowl. Next, whisk 1/2 cup of water with the gelatin powder. In a saucepan over low-heat, dissolve the other 2 cups of sugar with 1/2 cup of water. Finally, add in the gelatin mixture, food coloring, and lemon juice and let the batter cool at room temperature.
Make the Zefir Batter: As the eggs are beating in the bowl of stand mixer on high-speed, slowly add in the gelatin mixture until stiff peaks form.
Pipe the Zefir Batter: Transfer the zefir batter into a piping bag or pastry bag. Pipe small flower shapes onto a piece of wax paper on the countertop. Allow the marshmallows to dry overnight.
Assemble the Zefir: Sprinkle the marshmallows with powdered sugar. Assemble the zefirs by sticking the ends of two marshmallows together. Enjoy!
Hot Tip: Bring the speed of the mixer up gradually to prevent causing a mess. Move slowly from low speed to medium speed to high speed.
Tips & Tricks to Make Zefir Like a Pro
A couple of tips and tricks will help you to make the most traditional zefir.
Give the gelatin time to set at room temperature. To ensure the gelatin activates properly, allow the mixture to cool completely at room temperature before you pipe it.
Pipe the zefir into similar-sized flower shapes. To make assembling the zefir much easier, make sure to pipe them into similar sizes so they stick together well.
Dry the zefir for at least 8 hours. For the best texture, give the zefir 8 hours to dry at room temperature. We like to prepare them the night before so they're ready to be assembled in the morning.
How to Properly Store Zefir
To keep zefir fresh for up to 10 days, store them in an airtight container on the counter. Avoid popping them in the refrigerator or freezer, as they tend to try out in cold air.
FAQ
Are zefir and meringue the same thing?
Despite being made with similar ingredients, there are some stark differences between zefir and meringue. The main one is that zefir tends to be chewy, while traditional meringue is dry and crispy.
How long does the sugar mixture have to cook over low heat?
The sugar mixture only needs to stay on low heat until the sugar is completely dissolved.
Is it possible to substitute gelatin with potato starch?
While potato starch does serve as a thickener, we've never tried using it for this recipe. Stick with gelatin for best results.
How sweet are these zefir?
They are definitely on the sweeter side and contain a good amount of sugar.
Do you have to use food coloring?
Nope! Feel free to keep them white if you wish.
Other Slavic Desserts to Try
Recipe
This zefir recipe is as fun to make as it is to eat. Loved by both children and adults for their airy, chewy texture!
Nutrition Facts
Zefir Marshmallows (Crazy Easy)
Amount Per Serving
Calories 49
Calories from Fat 9
% Daily Value*
Fat 1g2%
Sodium 4mg0%
Potassium 4mg0%
Carbohydrates 12g4%
Protein 1g2%
Vitamin C 1mg1%
Calcium 1mg0%
Iron 1mg6%
* Percent Daily Values are based on a 2000 calorie diet.