Russian Pryaniki are popular Russian tea cookies that often find their way onto holiday cookie trays. They are soft on the inside while covered with a crispy glaze!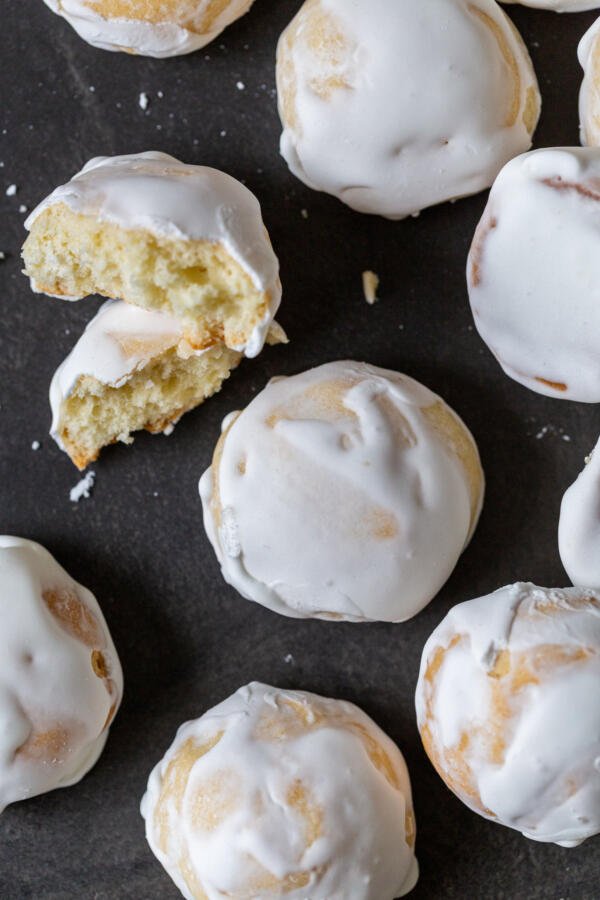 What Are Pryaniki?
Pryaniki (pyranik is singular) are Russian spice cookies that come out during the holidays in just about every Eastern European household. Also known as "honey bread", these simple cookies pair perfectly with a hot cup of coffee or tea and are perfect for dipping.
Typically, these cookies are made with some type of spice. Popular varieties contain cinnamon or nutmeg and come out with a dark, brown center. In my variation, I skip the spices and opt for a more neutral, creamy cookie. Consider it a cross between a traditional pryanik and an English tea cookie.
I fold sour cream and a touch of mayonnaise into my dough and add a hefty amount of honey. The end result is a decadent, dense cookie that is the definition of "binge-worthy". I also find that this recipe is more kid-friendly than traditional varieties, as it's more neutral in flavor.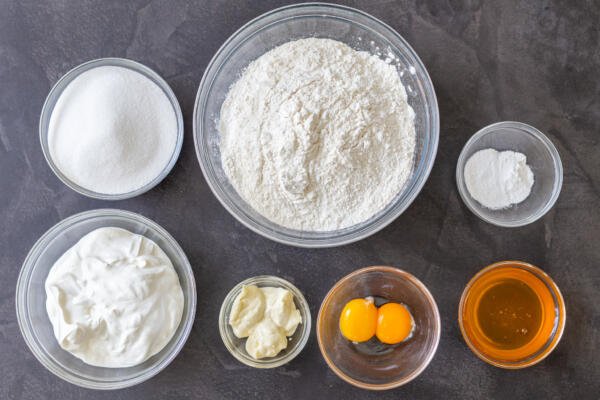 Pryaniki Glaze
Pryaniki glaze couldn't be more simple to make. To get that perfectly, crispy outer crust, all you do is beat powdered sugar with egg whites until you get a thick mixture.
Then, using a pastry brush, frost the tops of your baked cookies and allow the glaze to completely dry. Flip the cookies over, frost the bottoms, and let dry again. Allowing the cookies to dry at room temperature creates that signature "snap" when you bite in. Absolute perfection.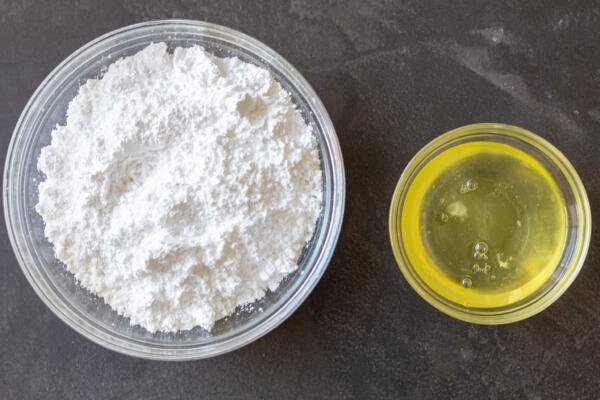 How to Make Pryaniki
These cookies may appear impressive, but they are actually quite simple to make. In fact, they require no molds or off-the-wall ingredients. Here's a high-level look at how to make these icing-heavy delights:
Whisk together egg yolks and sugar.
Whisk in sour cream, mayo, and honey.
In a separate bowl, combine flour and baking powder.
Add dry ingredients into your wet ingredients slowly. Refrigerate for at least two hours.
Spoon out dough into equal portions. With wet hands, shape each portion into a circle.
Bake for 15 minutes at 350°F. Remove cookies and cool.
Beat egg whites with powdered sugar to form glaze.
Brush the tops of the cookies with glaze. Allow to dry. Brush the bottoms of cookies. Allow to dry. Enjoy!
Storing Leftovers
If you're lucky enough to have any leftovers, here's how to keep them fresh:
Refrigerating – Pyraniki should be kept in an airtight container in the refrigerator. They will stay fresh for up to a week when stored properly.
Freezing – After your pyraniki cool completely, place the individual pieces on a baking sheet lined with parchment paper. Pop the entire baking sheet in the freezer overnight. In the morning, transfer the cookies to a freezer safe bag. When you're ready to eat the pyraniki, allow them to that in the fridge for a couple hours.
Other Cookie Recipes
Need a couple more cookies to fill up that holiday party tray? Look no further. Here are a handful of our favorites:
Recommended Tools for This Recipe
Baking Bowls – I love these baking bowls. They never chip, are easy to clean, and store perfectly stacked within one another. It's safe to say I use at least one every single day.
Kitchen Aid – My Kitchen Aid standing mixer is literally a teenager. I've had this bad boy for 15 years and it's never let me down. If you're an avid baker, it's time to invest in one!
Recipe
Russian Pryaniki are popular Russian tea cookies that often find their way onto holiday cookie trays. They are soft on the inside while covered with a crispy glaze!
Nutrition Facts
Russian Pryaniki Recipe
Amount Per Serving
Calories 110
Calories from Fat 18
% Daily Value*
Fat 2g3%
Cholesterol 11mg4%
Sodium 13mg1%
Potassium 42mg1%
Carbohydrates 21g7%
Protein 1g2%
Vitamin A 56IU1%
Vitamin C 1mg1%
Calcium 18mg2%
Iron 1mg6%
* Percent Daily Values are based on a 2000 calorie diet.