Fish Soup, also known as Ukha or in Russian "Уха", is a very popular soup in Russian culture. In most cases, you'll see people using fish with bones or even a fish head, I know, pretty gross. This is probably the reason why my husband seemed to dislike this soup.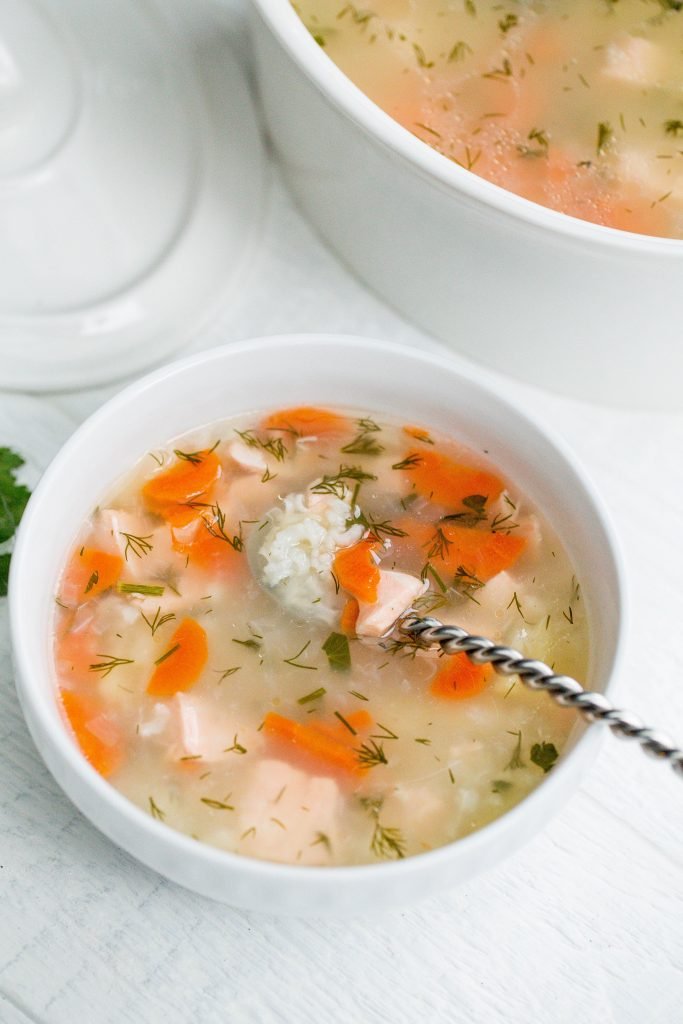 Recently, we've visited one of my friends, where her husband made this salmon soup and got us hooked. I craved it all week and couldn't wait until I made it. Tim was going for seconds and our boys loved it. The best part is that there was no bones in it. This is our new staple soup – loving, loving it!!
Other Traditional Russian Soups to Try
Recipe
Ingredients
Nutrition Facts
Fish Soup aka Ukha (Russian Classic)
Amount Per Serving
Calories 93
Calories from Fat 18
% Daily Value*
Fat 2g3%
Cholesterol 21mg7%
Sodium 25mg1%
Potassium 369mg11%
Carbohydrates 9g3%
Protein 9g18%
Vitamin A 965IU19%
Vitamin C 5.8mg7%
Calcium 22mg2%
Iron 1.6mg9%
* Percent Daily Values are based on a 2000 calorie diet.