These chewy chocolate chip cookies are the perfect dessert or school lunch snack. Enjoy them right out of the oven or freeze them for unexpected guests.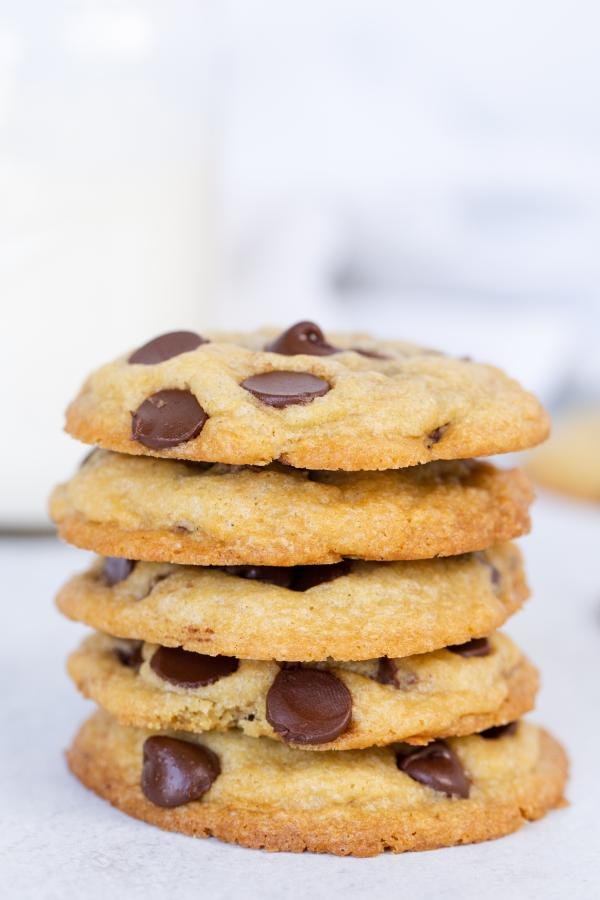 If your kids are anything like mine, they are constantly wanting something sweet to nibble on. Don't fall into the trap that is the candy bar aisle at the grocery store! Double, triple or quadruple this no-fuss recipe and freeze the dough or baked cookies for later.
Watch The Video
How should I freeze my cookies for later use?
You are going to love having chewy, chocolate chip cookies on the ready. Here are two ways to pull it off:
Freezing the Dough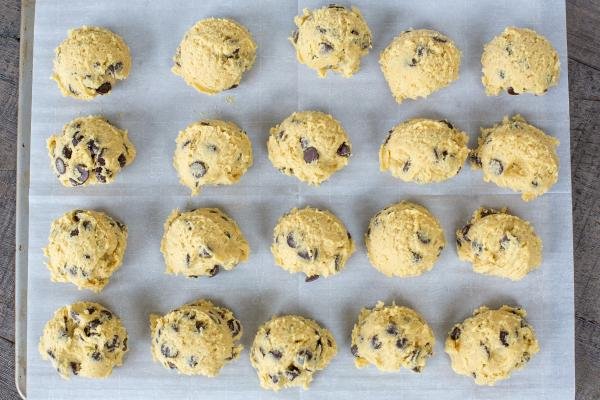 Form cookie-size spoonfuls of dough using an ice-cream scoop, melon ball or the palm of your hand. Place the balls on a baking sheet covered with parchment paper.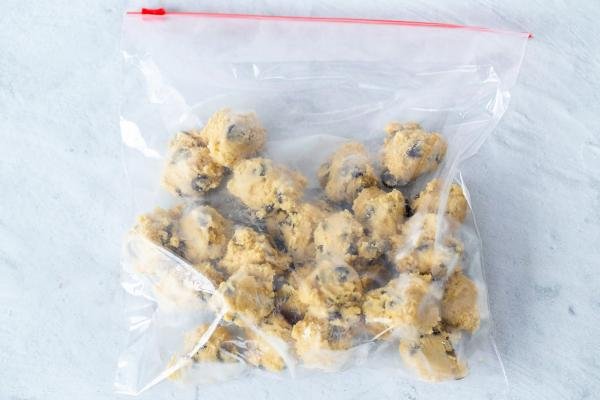 Freeze them on the tray until the tops are hard. Transfer dough balls to a Ziplock bag. Keep for up to six months.
Freezing Baked Cookies
Place COMPLETELY COOLED cookies on a baking sheet, covered in parchment paper. Allow each cookie to individually freeze. Transfer the frozen cookies to a flat-bottomed, airtight storage container. Make sure each layer of cookies is separated by parchment paper to prevent the cookies from freezing/sticking together. Keep for up to six months.
If You Don't Want to Freeze the Dough, Refrigerate it!
Roll the cookie dough into a 1.5 inch thick log. Cover the cookie dough with plastic wrap. When you are ready to use the dough, remove the plastic wrapping and slice the log into discs. Bake as instructed below! Cookie dough can be kept up to three days in the refrigerator.
How Should I Store my Fresh-Baked Cookies?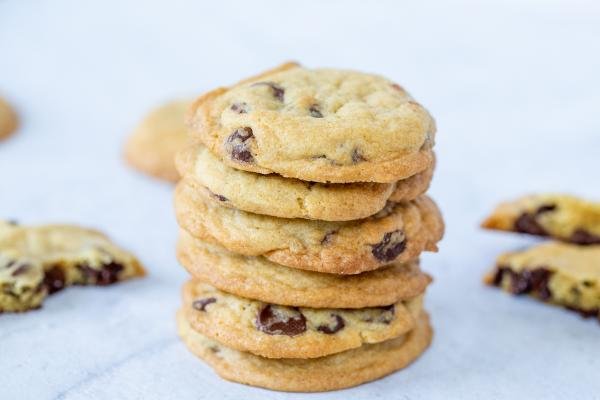 Fresh-baked, homemade cookies last for up to three days at room temperature. To keep that out-of-the-oven texture and taste and prevent the morsels from becoming stale, store your cooled cookies in an air-tight container for up to a week.
Soft Versus Crispy Cookies
Soft Cookies
Want to make EXTRA chewy cookies? Use four egg yolks versus two regular eggs. Egg yolks have more fat than egg whites. More fat means more chewy-ness! Another trick is swapping the all-purpose flour for cake flour. Cake flour has less protein than all-purpose flour, which creates a fluffier texture.
Crispy Cookies
Cookies made without brown sugar are going to be harder and flatter. If you like a crispier cookie, use all white sugar. Also, bake your cookies at a lower temperature. This will allow the cookies to spread before rising.
Cookies Hacks from Me to You: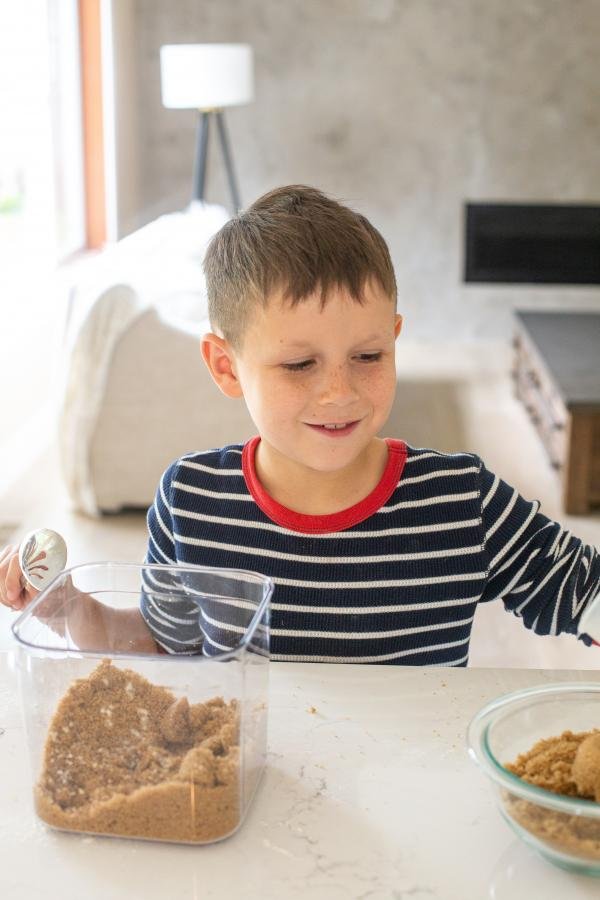 Add in peanuts or walnuts for some extra crunch.
Spread the cookie dough into a greased, 10-inch cast iron skillet. Bake at 350 degrees for about 10 minutes, or until the edges turn crispy brown. Cut the giant cookie into pie slices and top each piece with a scoop of your favorite vanilla ice cream. YUM!
Bake your cookies as directed above. Let the cookies completely cool. Scoop your favorite ice cream onto one cookie and top with another to make ice cream sandwiches. Put individual sandwiches in ziploc bags to freeze for a quick treat.
Try chilling your cookie dough from anywhere between 10 minutes and 2 hours prior to baking. This allows the dough to fully absorb the flavor of all the ingredients. You can use the chilling time to straighten up the kitchen. Who doesn't like killing two birds with one stone?
Other Chocolate Cookies to Try:
Recipe
This recipe for chocolate chip cookies features two different methods – one for crispier cookies & one for chewier cookies. Eat them fresh or freeze them!
Nutrition Facts
Chocolate Chip Cookies
Amount Per Serving
Calories 230
Calories from Fat 99
% Daily Value*
Fat 11g17%
Cholesterol 28mg9%
Sodium 143mg6%
Potassium 98mg3%
Carbohydrates 30g10%
Protein 2g4%
Vitamin A 210IU4%
Calcium 19mg2%
Iron 1.4mg8%
* Percent Daily Values are based on a 2000 calorie diet.