This simple cold smoked salmon uses a liquid smoke hack & absolutely no heat. The end result is a luscious, salty fillet that can be used in so many different ways!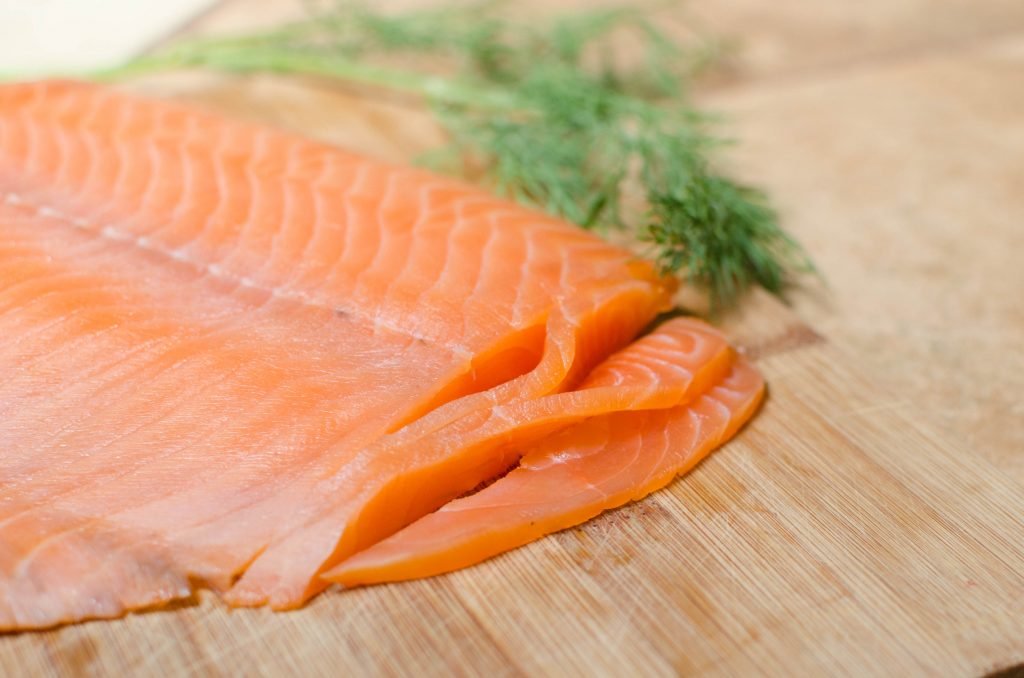 The smoky flavor of this cold smoked salmon tastes out of this world. From the silky texture to the rich moisture, it's a knockout recipe that only requires a couple of simple ingredients. For the best results, pick up the freshest fillet of salmon you can get your hands on (Costco has amazing fillets that are quite affordable).
A Little Overview on Cold Smoking
Before we dive in, let's cover off on the process of cold smoking. With this technique, you rely on salt curing in the fridge to make the fish safe to eat, retaining the raw texture of the salmon and giving it a wonderfully salty flavor. Often referred to as "gravlax", cold smoked salmon is wonderful for everything from lox bagels to appetizers to salads.
How to Prepare Cold Smoked Salmon
Preparing this cold smoked salmon only requires 5 ingredients and a bit of patience to let the salt cure work it's magic.
Handy Tips & Tricks for Cold Smoked Salmon
A couple of helpful tips will help you make the best cold smoked salmon on the planet.
Several Ways to Serve Cold Smoked Salmon
There's a million and one different ways you can serve cold smoked salmon. Below, find a couple of ideas to inspire you.
Storage Tips
Find all the tips you need for storing and freezing your cold smoked salmon.
FAQ
Is cold smoked salmon cooked or raw?
Cold smoked salmon is technically still raw and is cured not cooked. The process of salt-curing process pulls out the moisture and makes it safe to eat.
Can you leave the skin on the salmon?
You can leave the skin on, but the fillet won't soak up as much of the spices. For best results, take the skin off.
What is the difference between cold and hot smoked salmon?
Cold smoked salmon is salt-cured in the fridge, while hot smoked salmon is salt-cured in the fridge and finished in a smoker with charcoal or wood pellets.
Can you use anything else besides liquid smoke?
Liquid smoke yields the best flavor, but you can use smoked paprika instead if you don't have any.
Should you cure the salmon covered or uncovered?
You should cure the salmon covered in the fridge. This will prevent it from absorbing smells in your refrigerator.
Other Salmon Recipes to Try
Recipe
This cold smoked salmon is perfect for everything from salads to appetizers to lox bagels. Making it homemade is crazy easy and budget-friendly!
Ingredients
Nutrition Facts
Cold Smoked Salmon (Very Easy)
Amount Per Serving
Calories 123
Calories from Fat 45
% Daily Value*
Fat 5g8%
Cholesterol 42mg14%
Sodium 4749mg198%
Potassium 371mg11%
Carbohydrates 4g1%
Protein 15g30%
Vitamin A 30IU1%
Calcium 12mg1%
Iron 1mg6%
* Percent Daily Values are based on a 2000 calorie diet.