This Meat Potato Pierogi are a true childhood comfort food. They're very filling and incredibly delicious when served with some caramelized onions.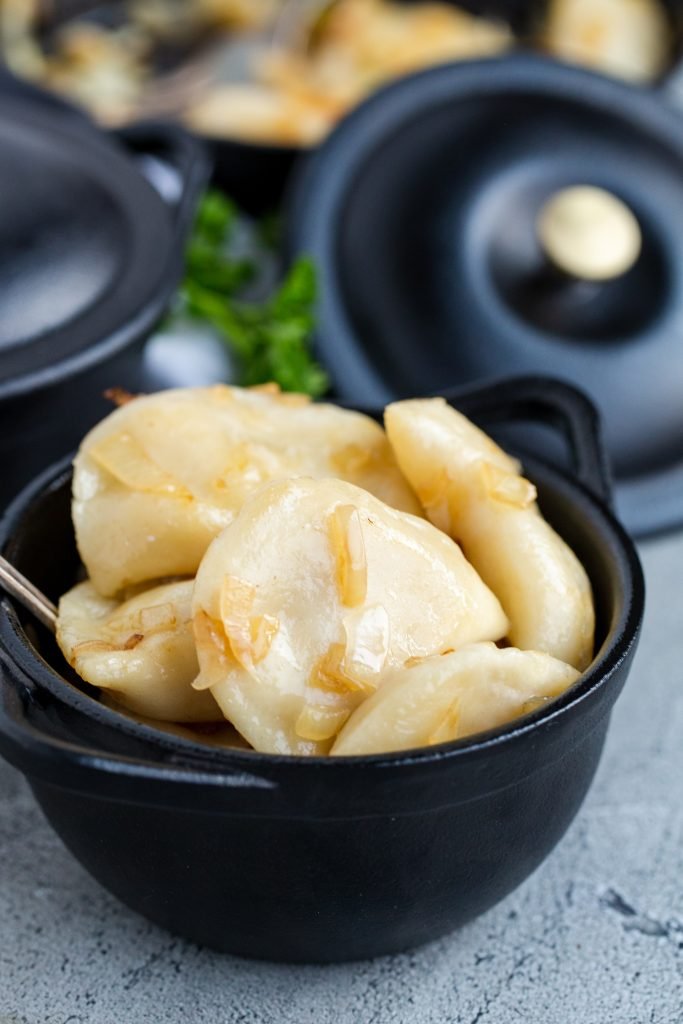 Pierogi, aka Perogies, are one of the most common foods you will find in Eastern Europe. The variety of fillings is insane–some are made mostly in the summer, while the ones with potatoes are typically made as comfort food during the winter.

How to Make the Pierogi Dough?
To prepare the pierogi dough, first combine together eggs, milk and sour cream until the mixture is smooth. Using your hands or a spatula, add salt and flour to the mixture.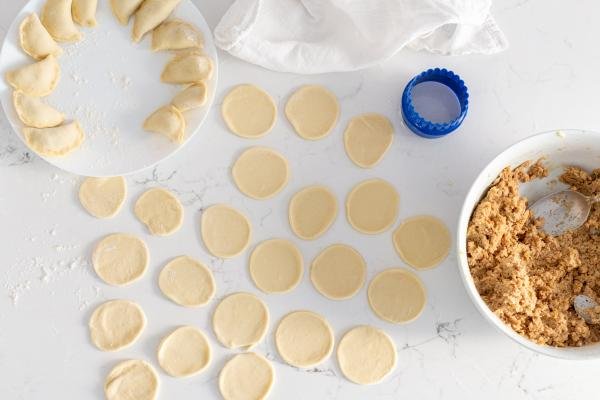 How to Make Pierogi?
Making pierogi might be time consuming, but it's a pretty simple process; it just takes a bit of practice. Roll out the dough onto a floured surface and cut 3 inch circles. Place the filling in the center of the circle and pull edges together. Seal by pinching them together.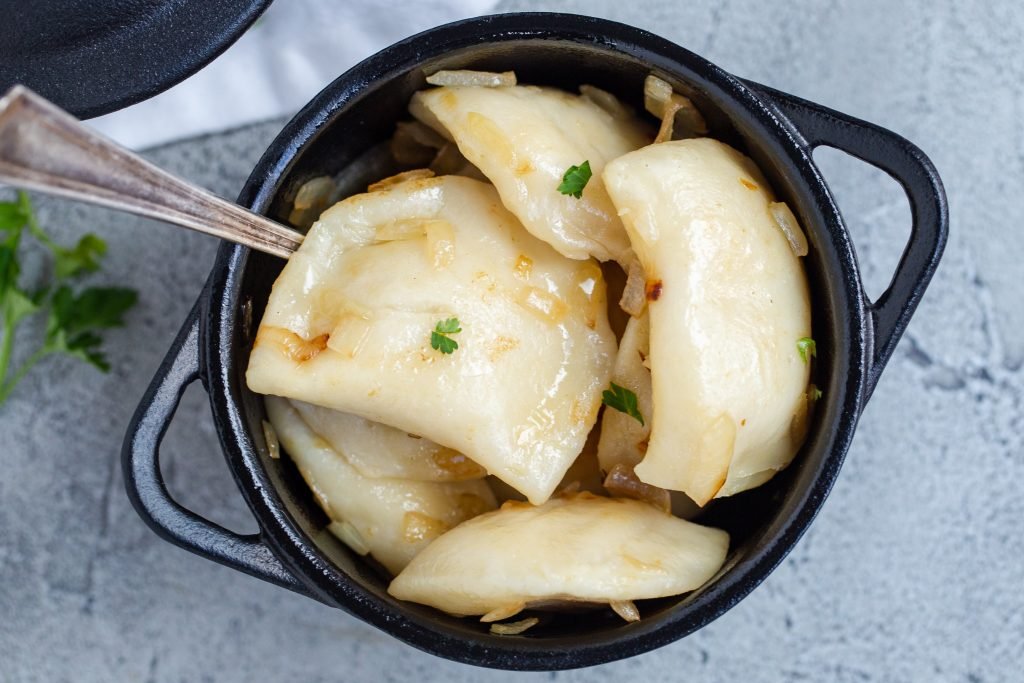 How to Freeze Pierogi?
To freeze pierogi, place them on a generously floured tray. Place them in a freezer until they harden. Remove the pierogi from the tray and store them in a ziplock bag or sealed container.

How to Cook Pierogies?
To cook pierogies bring a large pot with salted water to a boil. Place them into the boiling water, but being careful not to overcrowd the pot with pierogies. Once they float to the top, they should be fully cooked. Drain them and toss with caramelized onions.

Other Pierogi Recipes To Try:
Recipe
This meat and potato pierogi recipe is true Slavic childhood comfort food. They're filling, incredibly delicious, and best topped with caramelized onions!
Ingredients
Instructions
Pierogi Dough
Cooking Pierogies
Bring 3 quarts of water to boil in a large pot. One by one, add the pierogi to the boiling water. Once they float to the top (10-15 minutes), they are fully cooked.

Dice up the other half of the onion and caramelize it with some oil in a skillet. Toss the cooked pierogi with the caramelized onions.
Nutrition Facts
Meat Potato Pierogi
Amount Per Serving
Calories 294
Calories from Fat 81
% Daily Value*
Fat 9g14%
Cholesterol 57mg19%
Sodium 251mg10%
Potassium 301mg9%
Carbohydrates 37g12%
Protein 12g24%
Vitamin A 85IU2%
Vitamin C 8.7mg11%
Calcium 46mg5%
Iron 2.7mg15%
* Percent Daily Values are based on a 2000 calorie diet.