Most people call this beatiful creation Bylochki but I call them Piroshky, we always have in our family.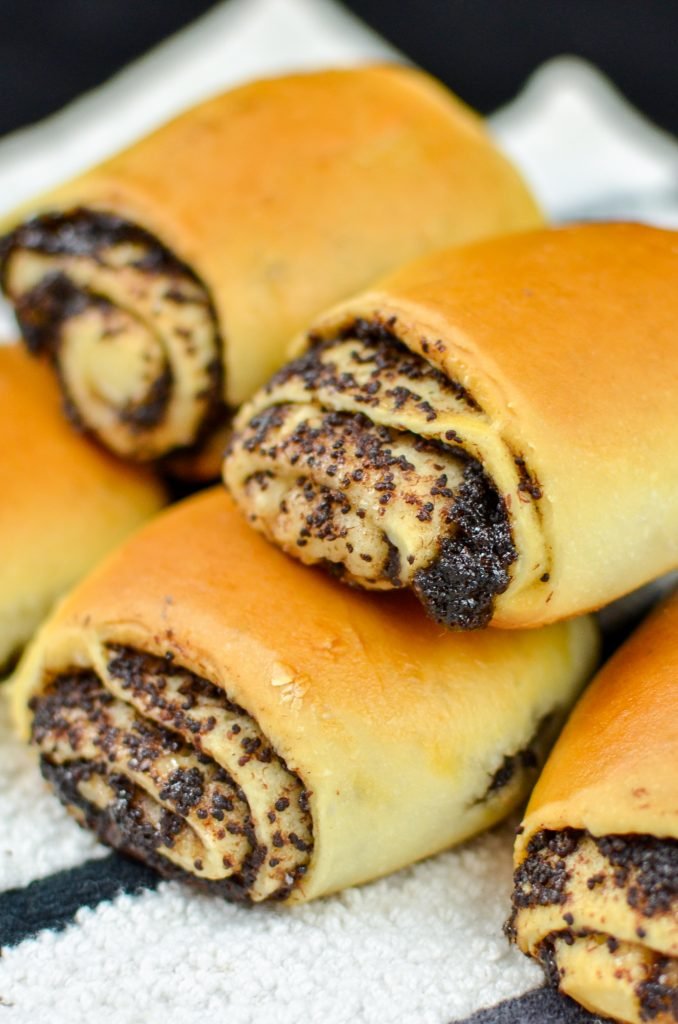 We Slavic people love our piroshky with poppy seed, the more poppy seed the better. We grew some in our garden in Ukraine, mom would use it in very small potions for piroshky as it was treated like a delicacy. Out of all piroshky she made one or two rolls with poppy seed and we would eat it on Sunday. We are lucky, here in USA poppy seed are cheap, available in most stores and often come already premade with sugar for filling.

My sister calls them Lazy piroshky. She would always bring her piroshky loaded with poppy seed and ohh man… they are good! I made them recently and they are easy to make. The most surprising part to me was the fact that you don't need to wait for dough to rise. So next time I have unexpected guest, I am making this.
Note: Almost seems like step is skipped, they do not have to rise even after you will roll them all out. Piroshky do double in size while they bake so don't worry if they look tiny when you pot them inside the oven.
Tip: You can do twice the portion and freeze them for busy day. To warm them up you can use oven or microwave. If you plan to use oven, you should under cook them for about 5 minutes.
Other Russian Piroshki to Try: