This roundup features some of our best Ukrainian dishes. From tasty entrees to decadent desserts, consider it a journey of taste through Ukrainian cuisine.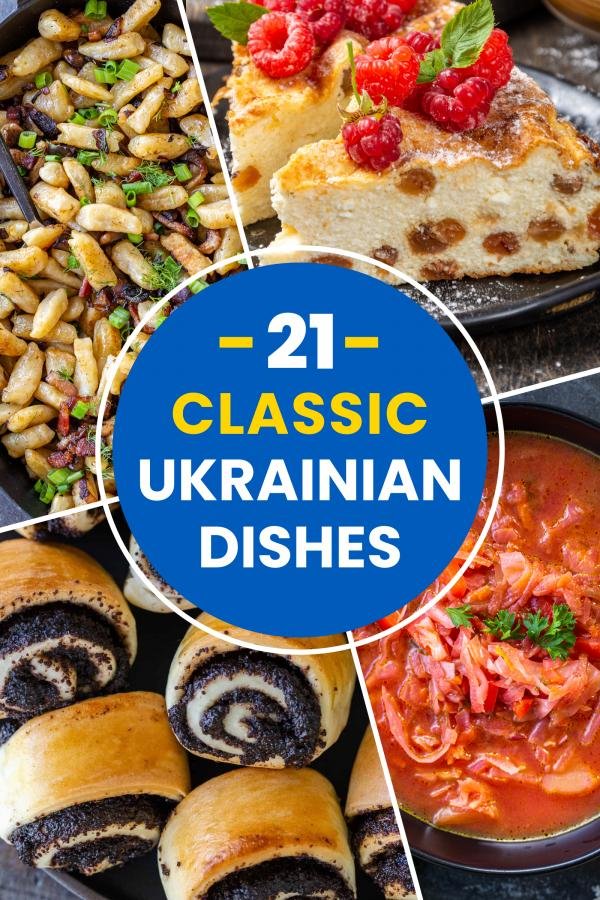 Today, we're going to travel to Ukraine with our tastebuds. The second largest country in Europe behind Russia, Ukraine has a cuisine as diverse as its people. If you've never tried the food before, consider this recipe roundup a guide to some of the most popular and beloved dishes.
Eastern European Influence on Ukrainian Dishes
Like many other Eastern European countries, Ukraine has a cuisine that blends into the ones of its neighboring countries. That is, you will often find similar dishes served in Poland, Belarus, Romania, Russia, Moldova, and beyond. As most Slavics can attest, many Eastern European countries have their slight tweaks to the same foundational dishes, showing how deeply interconnected these countries are through the food and history on our plates.
What Exactly is Ukrainian Food?
Before we dive into the recipes, let's cover off on some of the key ingredients that shape many Ukrainian dishes. Alongside Russia, Ukraine is commonly dubbed "the breadbasket of Europe", churning out a huge chunk of the world's supply of wheat, corn, and sunflower oil. That means Ukrainians LOVE bread and grains (especially buckwheat). Some other common ingredients in the cuisine include:
Beetroot: From classic borscht (beetroot soup) to colorful grated beet salads, this powerhouse veggie is a staple in Ukrainian homes.
Potatoes: Potatoes are a typical ingredient in braised meat dishes, soups, salads, and beyond. Filling and cheap, spuds were an affordable way for the people to get a wholesome meal on the table in hard times. Today, they remain a comfort and central key component of the cuisine.
Mayonnaise: From meat marinades to salad dressings, you'll see mayo pop up quite a bit.
Sour Cream: Sour cream is a major topping for soups, dumplings, and even desserts. The creamy, tangy goodness often serves to cool down super savory, meaty dishes.
Cabbage: Cabbage is a central ingredient in braised dishes and, a popular dish you might already know, cabbage rolls, aka holubtsi.
Dill: Dill is considered the "super herb" of Ukrainian culture. It brightens up dumpling fillings and soups and you wont catch a Ukrainian without a bushel in their fridge.
Garlic: It might come to little surprise that garlic is a huge component of Ukrainian cooking. Like most cultures, it's a key ingredient and can easily weasel it's way into just about every savory dish.
FAQ
What is the most popular dish in Ukraine?
The most popular dish in Ukraine is borscht – a beetroot soup with cabbage that's typically made vegetarian or with bone-in meat. It's hearty, savory, and the epitome of Ukrainian comfort food.
What Ukrainian dishes are served at breakfast?
Typically, most Ukrainians eat a light breakfast of grains or cereal. Most commonly, you'll find a porridge of buckwheat, aka kasha, or rice served in the early morning hours with milk, sugar, or honey.
21 Authentically Ukrainian Dishes
These light and fluffy yeast buns are perfect for a light breakfast with a hot cup of coffee. Stuffed with a sweet filling of poppy seeds and sweetened condensed milk, your eyes will widen as you pull one apart.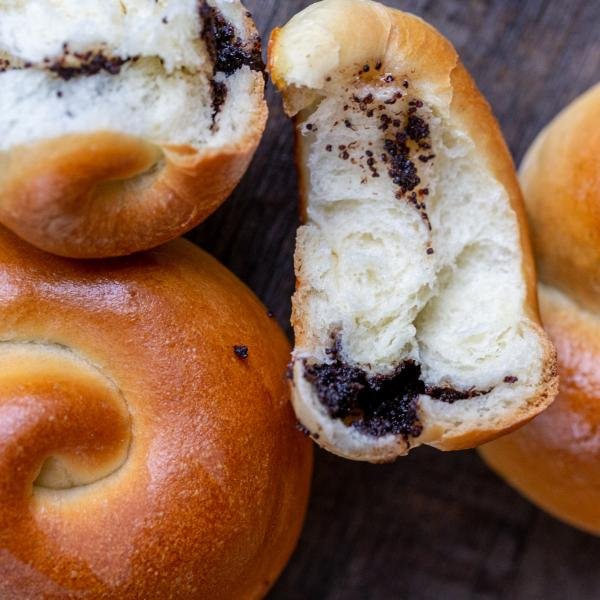 This chicken roulade is a meat lover's dream. Made with three different kinds of protein – chicken, pork and beef – it features pounded meat stuffed with hardboiled eggs. Best served cold alongside hard cheeses, rye bread, and salo (Ukrainian-style pork belly).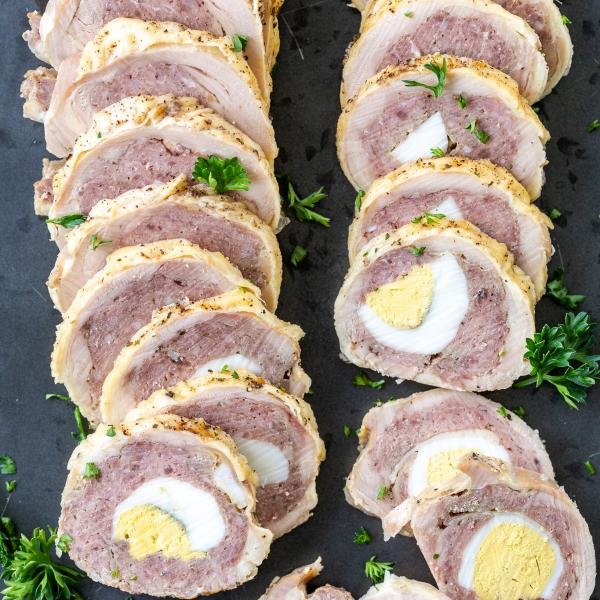 This baked rice pudding comes straight out of my grandmother's kitchen. The combination of tender rice, milk, vanilla, butter and raisins is only made better by the crust of caramelized sweetened condensed milk.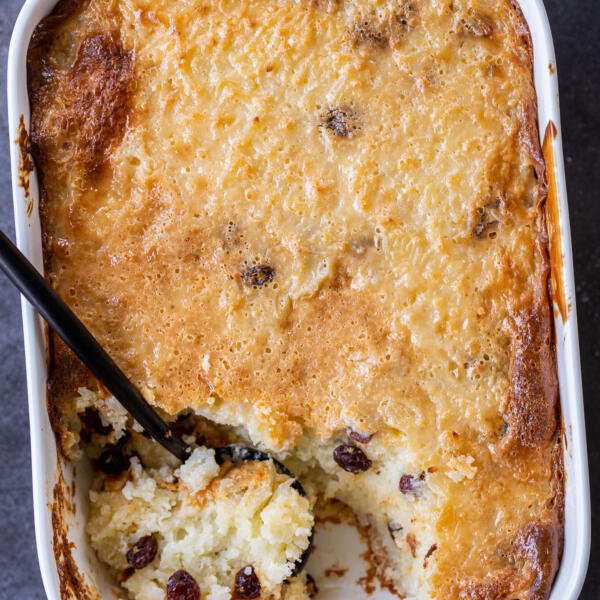 Much like American-style chicken and dumplings, this Ukrainian soup is comfort in a bowl. It features boneless skinless chicken thighs, tender potatoes, Ukrainian-style flour dumplings, and carrots swimming in a light broth spiked with fresh dill and green onions.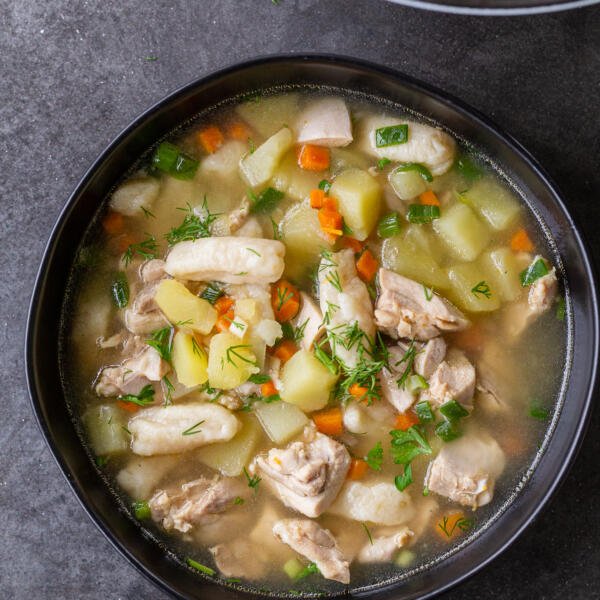 This creamy vegetarian borscht features a ruby red beet broth jam-packed with veggies. What makes it creamy? A healthy amount of sour cream that simply transforms the broth into something so special.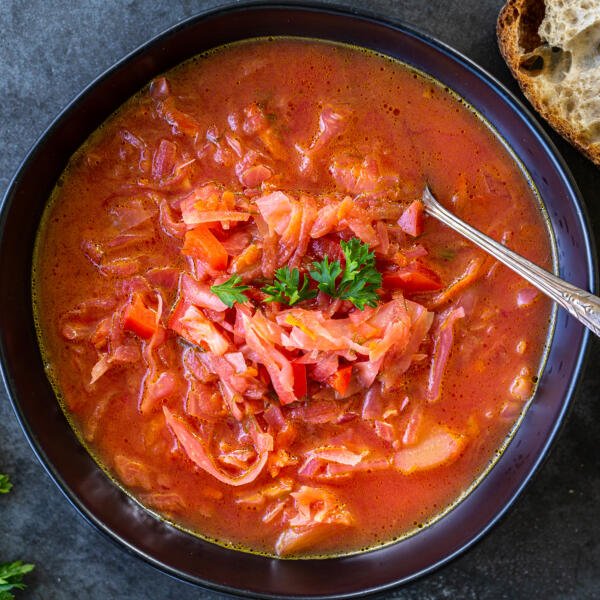 Halushki are to Ukrainians what gnocchi are to Italians. In this dish, these dumplings are dressed with with butter, salt, black pepper, sautéed mushrooms, and crispy bacon bits.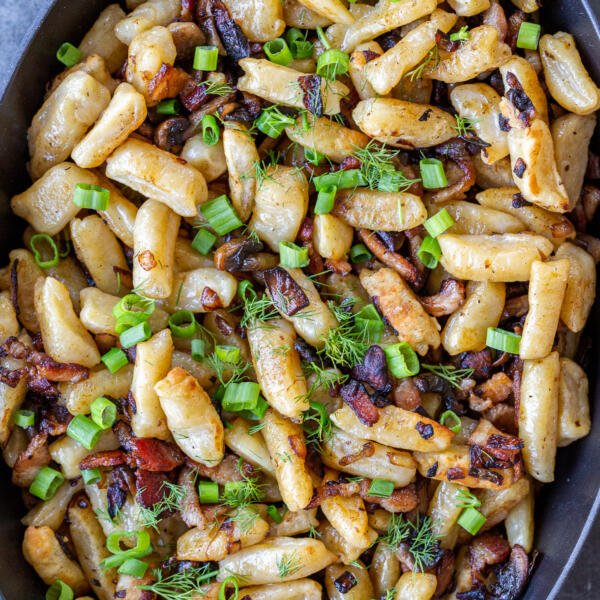 This savory split pea and lentil soup is a Ukrainian spin on a foundational soup enjoyed throughout the world. Filling as a meal on it's own, you'll love the depth of flavor added by the tender, fatty pieces of pork.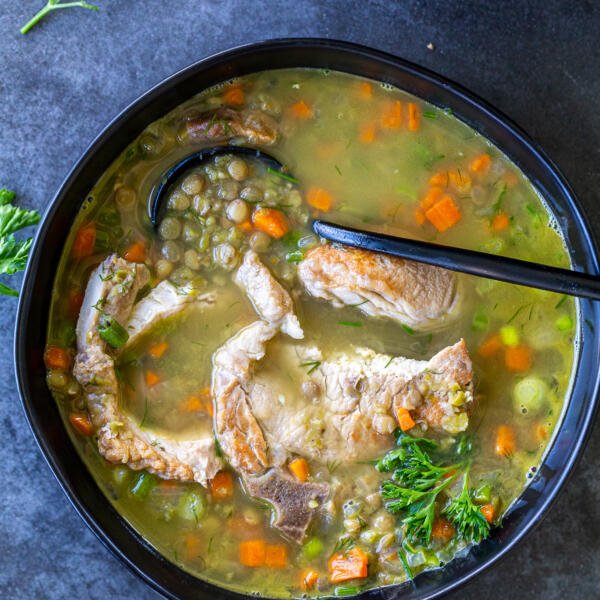 Pork, white beans, and veggies make up this soup that transports me right back to my childhood. Pair a bowl with a buttery, crusty piece of baguette and curl up on the couch.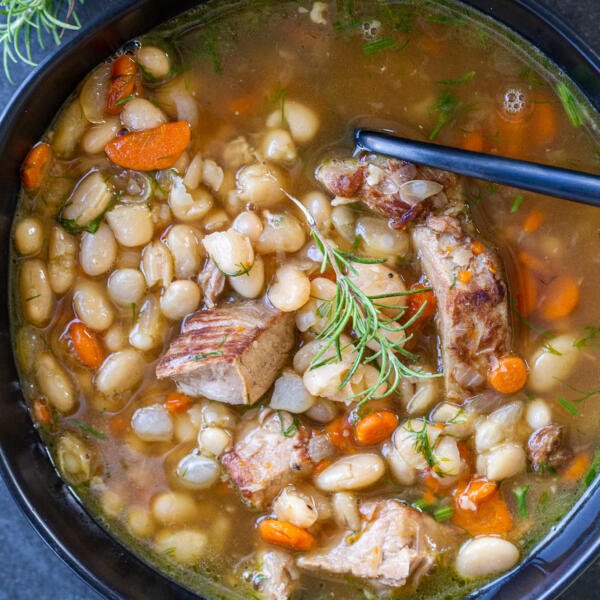 Similar to American-style potato salad, olivier salad features chopped potatoes, hardboiled eggs, and pickles tossed in a creamy dressing and served cold. What makes it Ukrainian? The addition of peas, carrots, and salty bologna or ham.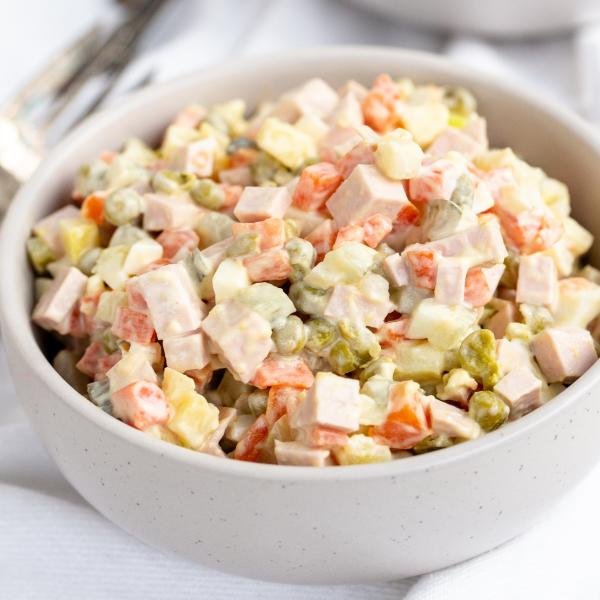 Sausage-making is an all-day event in Ukrainian homes. This recipe for kielbasa features spiced ground meat stuffed into casings and made into beautiful spirals. Double or triple the recipe and freeze some for a rainy day.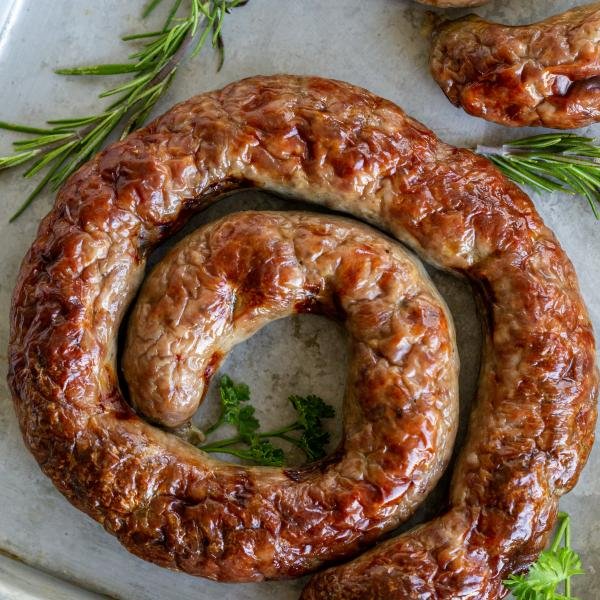 This chopped cabbage and cucumber salad is the definition of refreshing. Tossed with fresh herbs, it's a great side dish for shashlik or other savory proteins.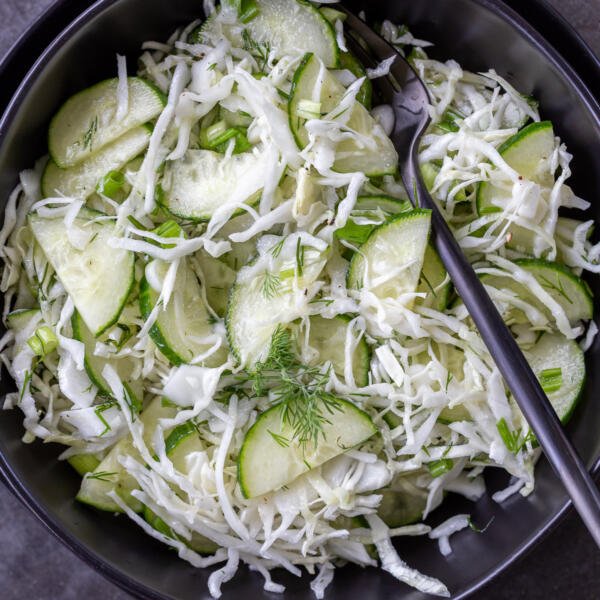 Zapekanka is similar to American-style cheesecake. However, it is less sweet and made with a combination of farmer's cheese and sour cream. Eaten for breakfast or dessert and often topped with fresh berries, it's a feast for the eyes.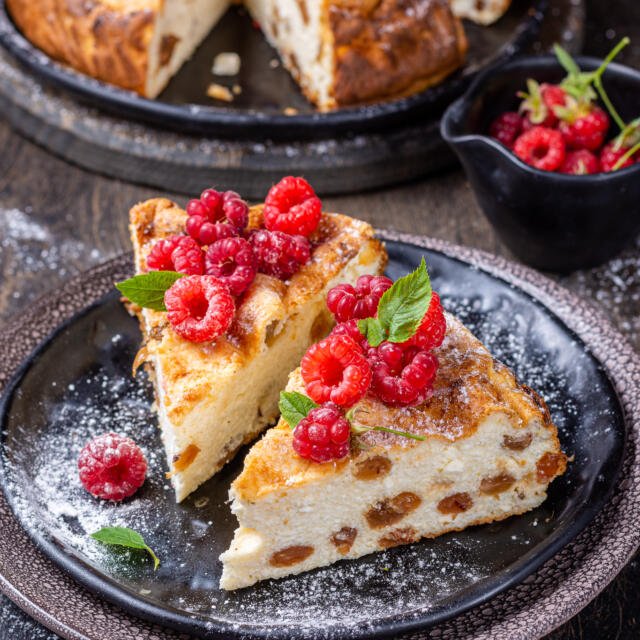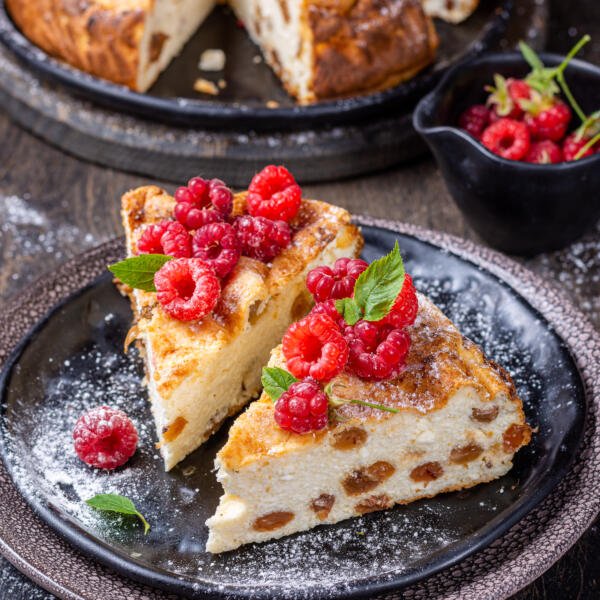 Nothing says a Ukrainian party like a cake spiked with liquor. This drunken cherry cake is a real showstopper and is made with vodka soaked cherries and decadent chocolate cake. YUM!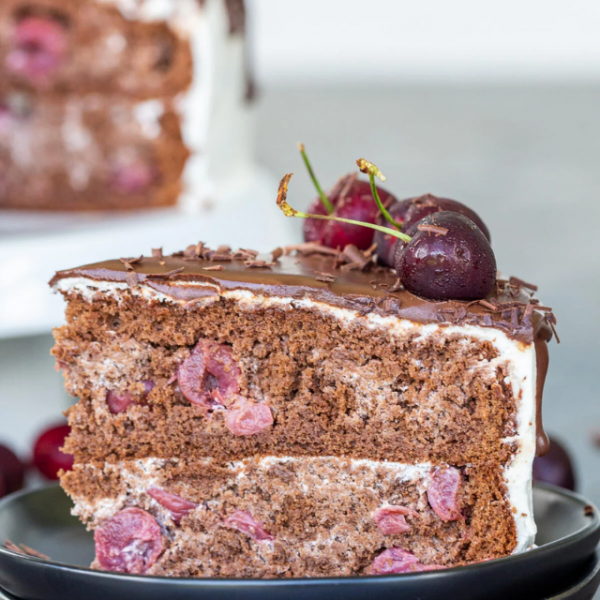 Pierogi are perhaps the most well known Ukrainian dish on the planet. These tender, boiled dumplings are stuffed with mashed potatoes and cheddar cheese, finished with a pan fry, and tossed with butter, bacon bits, and caramelized onions.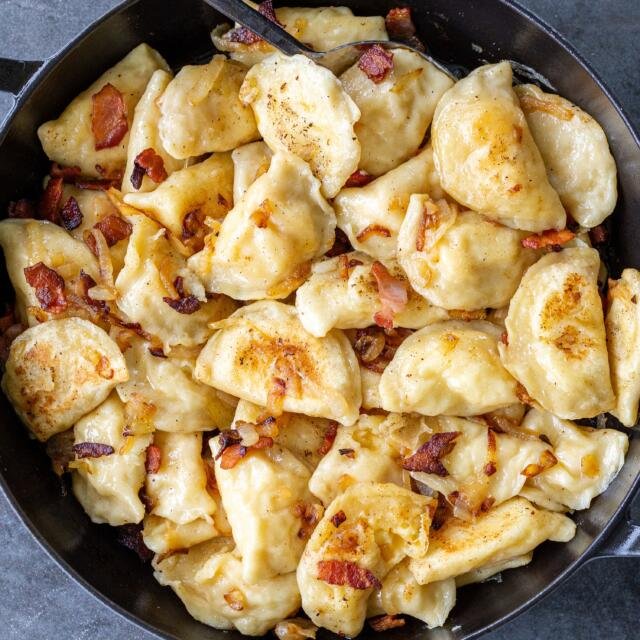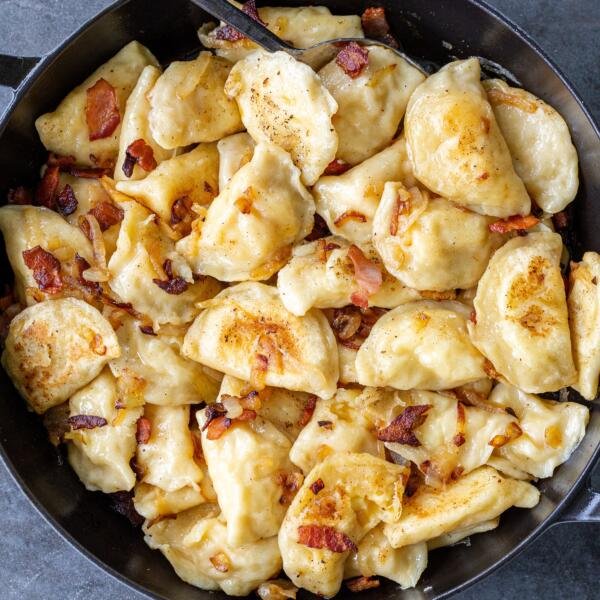 If you're looking for a comforting one-pot meal, this braised potatoes with beef recipe is just what the doctor ordered. With all the same comforting components of American pot roast, it will warm your soul.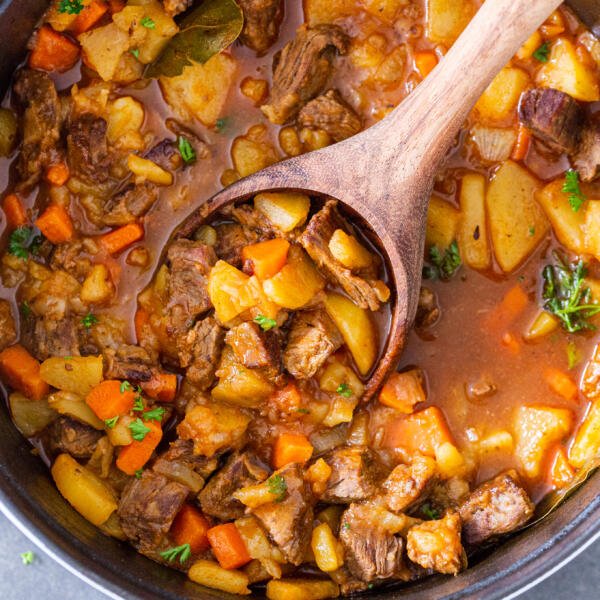 One of my favorite memories growing up was eating sweet pierogi, aka vareniki in Ukraine, stuffed with fresh blueberries and sugar and topped with sour cream. Perfect for breakfast or dessert and one of my family's most beloved Ukrainian dishes!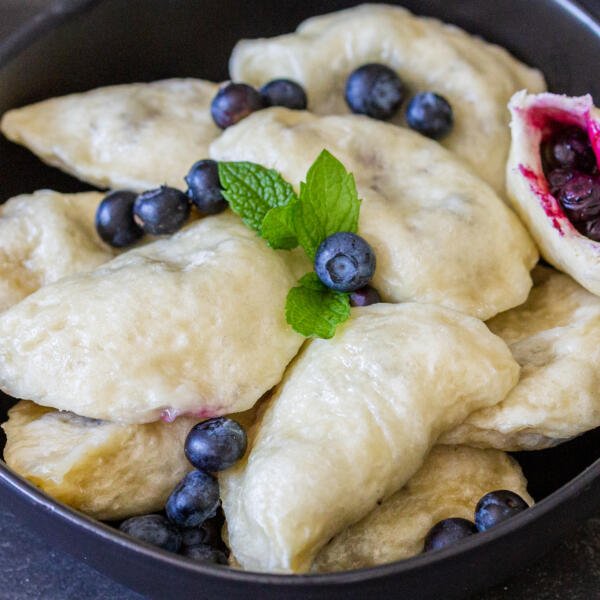 These poppy seed rolls feature beautiful pastry spirals stuffed with a sweet filling of poppy seeds and sweetened condensed milk. Serve them as a light breakfast with coffee or have them as a mid-afternoon snack pick-me-up.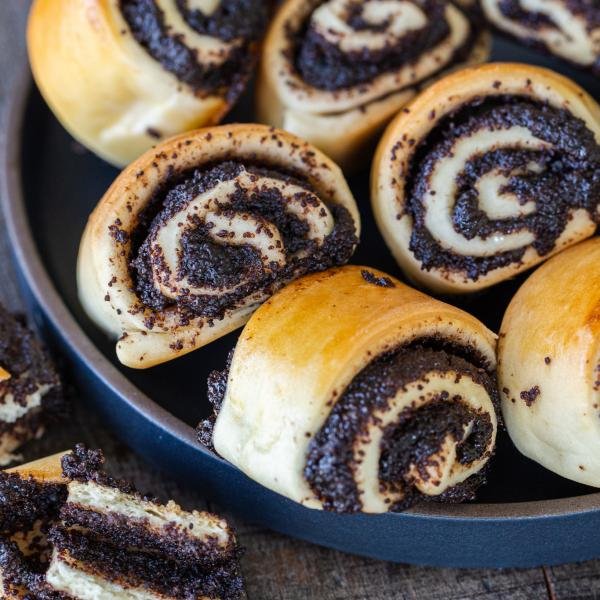 Aspic is a savory meat jelly made with rich, marrowy broth, chicken, and veggies. Often served at parties and special get-togethers, it's surprisingly delicious and so worth a try (really, don't knock it until you try it!).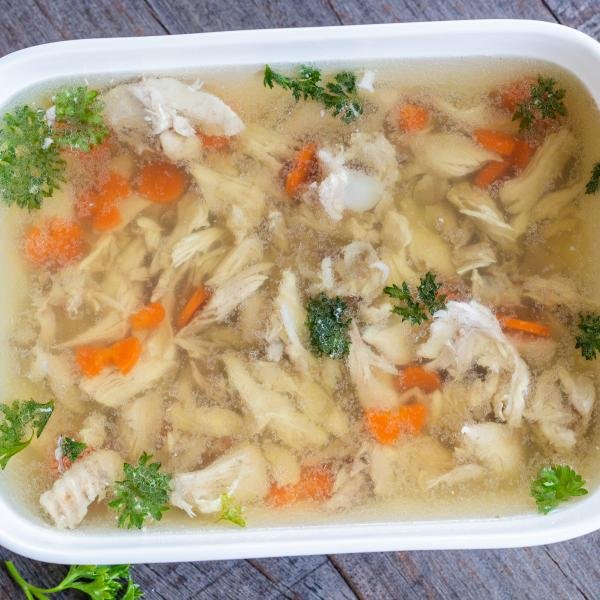 This one pan braised cabbage with rice features juicy chicken breasts or thighs, tomatoes, and spices braised to tender perfection. Perfect for weeknight dinners and meal prep and one of those classic, no-frills Ukrainian recipes.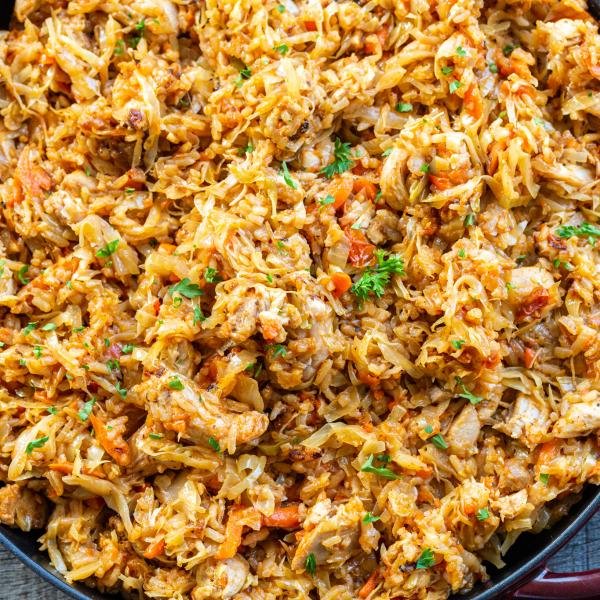 Cabbage rolls, aka holubtsi, are an essential Ukrainian party food. They feature boiled cabbage leaves stuffed with a savory ground meat mixture and topped with a rice tomato sauce. Baked to perfection and topped with sour cream, they are pure comfort in a forkful.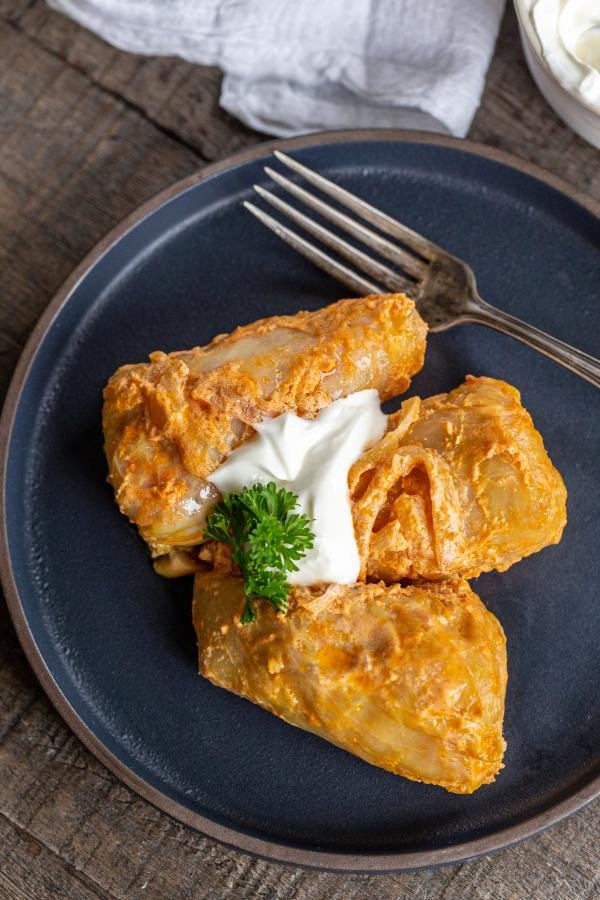 This cabbage soup is a low-calorie, warm bowl of goodness. Featuring bone-in meat, veggies, and potatoes, it's one of those Ukrainian recipes that never gets old and is best made in a Dutch oven.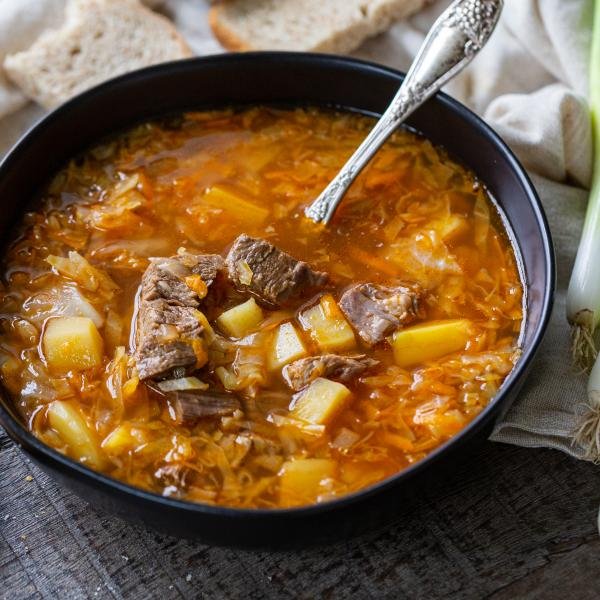 This classic recipe for pampushky features soft yeast buns covered in loads of garlic and herbs. A true childhood comfort and must-try!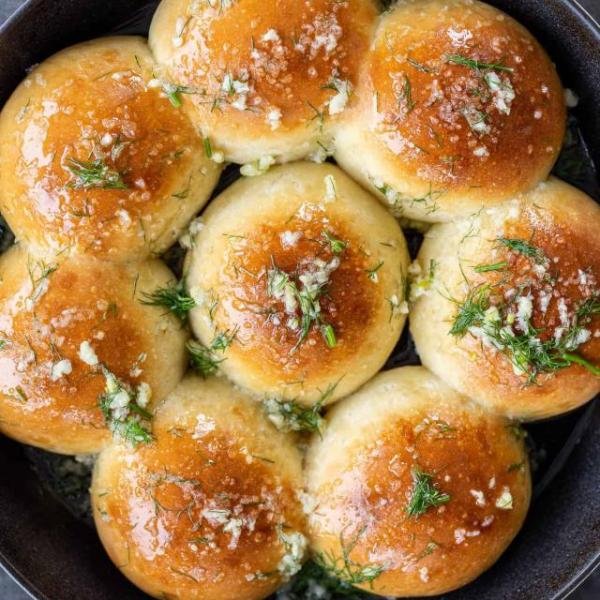 More Tasty Recipes from Ukraine