Fruit Piroshki are on their way to win you over! In this recipe, you will learn some easy techniques to make this Eastern European pastry perfect each time.
For this recipe you will need to head over to my all time favorite, Perfect Yeast Dough Recipe and print it out too!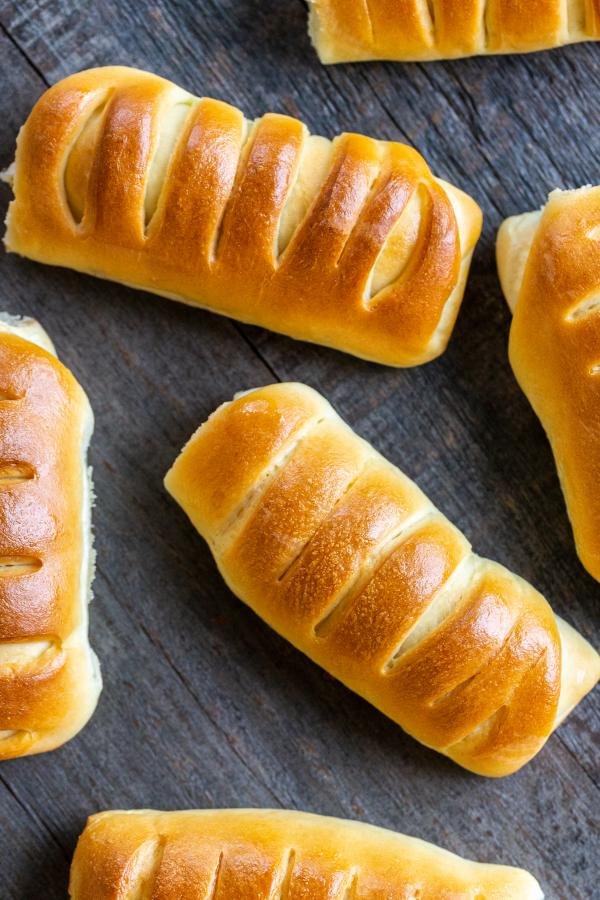 Fruit piroshki are perfect for a snack, dessert or your next potluck. Stuffed with your favorite, puckey fruit filling, these treats are sure to quelch that sweet tooth you have been looking to satiate.
If you have never had a piroshki (aka pirozhki) before, get prepared to be addicted. Similar to American-style hand pies, these pastries are authentic to Russian and Ukrainian cooking and are sure to win you over at first bite.
What is the Difference Between a Pierogi and a Piroshki?
There are so many different Eastern European dumplings and pastries that things can get kind of confusing! You're not alone if you have gotten a pierogi mixed up with a piroshki. Let me clear up what the big differences are. A pierogi has a gummier, pasta-like dough and is often boiled or fried. Piroshki, on the other hand, are made with yeast dough and are baked or fried. Both can be filled with either sweet or savory fillings and are equally irresistible.
What is Piroshki Made Of?
Like I said above, there are many different types of piroshki. Fillings range from fresh fruit to mashed potatoes to beef and onion. Here are a few of our favorites:
Potato Piroshki: These dumplings are stuffed with mashed potatoes, seasoned to taste and pan-fried. So addicting and so darn delicious.
Quick No-Yeast Piroshki: In this version, you skip the yeast (I know, not authentic, but c'mon, who doesn't like a shortcut every now and again?!) and have piroshki on the table in a flash. Stuff with your favorite jam or a combination of ground beef, garlic and onions.
Overnight Piroshki: Stuffed with a savory filling of ground chicken and onions, this version is perfect as an appetizer or served with a side salad for dinner.
For his recipe, you will only need a few simple ingredients, our Perfect Yeast Dough and your favorite jam. A few great options are apricot, strawberry or raspberry jam. You could even use a sweet filling of poppy seeds — an Eastern European favorite!
The Perfect Yeast Dough
In this recipe, you will get a chance to use our Perfect Yeast Dough if you haven't already. Read through the article linked above to get all the tips and tricks you need to make the perfect dough. This will be especially useful for those of you who don't bake with yeast. If you aren't of Eastern European descent, this recipe can seem a bit intimidating. But, trust me, follow the steps and your piroshki will come out soft as a cloud!
A Few Other Classics that You Would Love
Whether you are Eastern European or just an adventurous eater (go, you!), here are some authentic recipes pulled straight out of my family cookbooks:
Pelmeni: Stuffed with your favorite ground meat filling and boiled, these dumplings are best dipped in sour cream and eaten without abandon!
Classic Borscht Recipe: Just like grandma used to make it, this classic cabbage soup is delicious medicine in a bowl.
Russian Potato Salad: The highlight of every Slavic celebration, Russian Potato Salad is a dish you can't miss.
Storing Piroshki
For the first couple of days, feel free to keep piroshki stored in an airtight container on the kitchen counter. If they last any longer (which I doubt!), move on to storing them in the refrigerator or the freezer: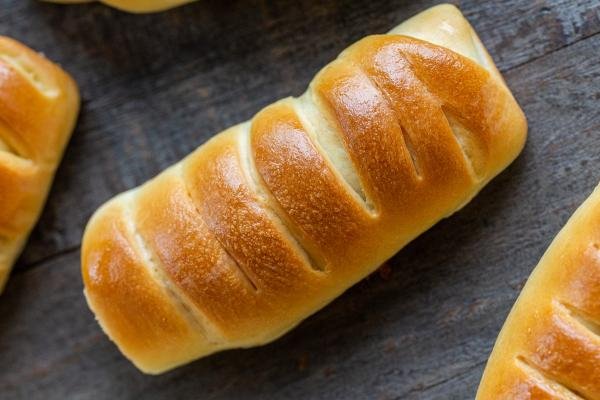 Refrigerating: Stored in an airtight container in the fridge, they will last up to a week. Reheat them by zapping them in the microwave for 15-30 seconds.
Freezing: Kept in an airtight container, piroshki will stay fresh for a few months. They can be microwaved straight out of the freezer for about 30 seconds. Or reheat them in an oven on 250 ℉ for about 10 minutes.
Other Piroshki Recipes you Must Try
Recipe
Fruit Piroshki are on their way to win you over! In this recipe, you will learn some easy techniques to make this Eastern European pastry perfect for each time.
Nutrition Facts
Fruit Piroshki Recipe
Amount Per Serving
Calories 120
% Daily Value*
Cholesterol 6mg2%
Sodium 16mg1%
Potassium 35mg1%
Carbohydrates 29g10%
Vitamin A 10IU0%
Vitamin C 3.7mg4%
Calcium 10mg1%
Iron 0.2mg1%
* Percent Daily Values are based on a 2000 calorie diet.