In this roundup, we share 21 brunch ideas that will make your Sunday the perfect balance of sweet & savory. All you have to do is gather your friends & fam!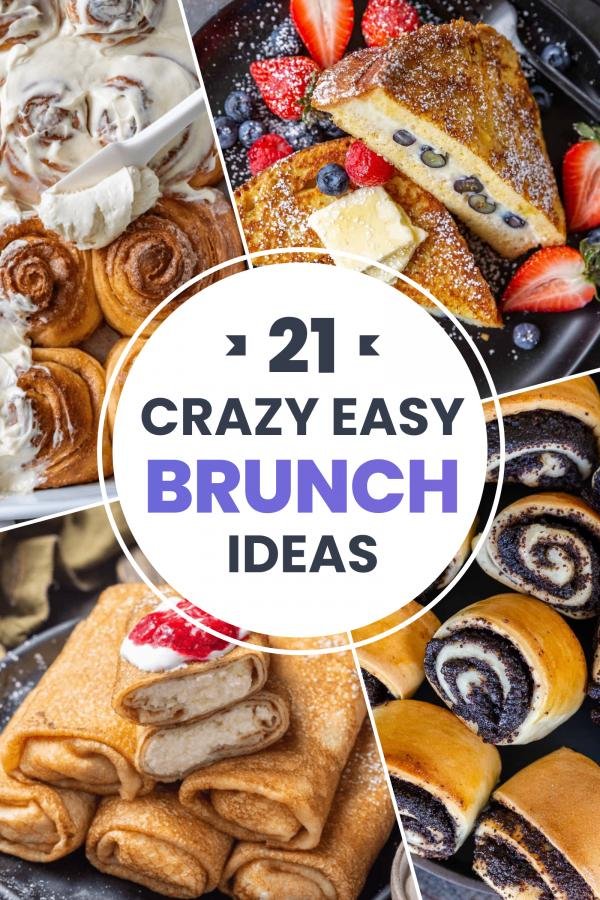 In recent years, brunch has gone viral. From Easter to Mother's Day to a typical weekend day, getting together early is never a bad idea. There's nothing like blending all the great things about a classic breakfast with the savory flavors of lunch into one meal on a lazy weekend. In this round up of brunch ideas, we'll share some of our best and brightest brunch recipes to help you build the perfect Sunday menu.
A Typical Menu of Brunch Ideas
It's hard to say what exactly a typical brunch menu is because you can get so creative. That said, most spreads contain a combination of the following goodies.
Eggs Dishes: From egg breakfast casseroles to frittata to eggs benedict slathered in hollandaise sauce, a solid egg dish is always welcome at brunch. You can't go wrong!
Toast & Jam: An assortment of toast, butter and jam pairs perfectly. You can go hearty with honey wheat bread or keep it classic with a white country bread, bagels, english muffins and biscuits.
Sweet Treats & Pastries: It wouldn't be brunch without pancakes and maple syrup, french toast, muffins, banana bread, oatmeal, carrot cake and other sweet baked goods.
Potatoes: From sheet pan roasted potatoes to hash browns drenched sausage gravy, a crispy spud dish always has a place on the menu.
Savory Meats: Whether it's bacon, ham, sausage or a leg of lamb, a super savory meat dish is the perfect complement to the sweet treats on the menu.
When to Serve Brunch
Brunch is typically served in a timeframe that spans breakfast and a late lunch. Most restaurants serve it between 11 am and 3 pm. It's the perfect meal for those that don't get super hungry right when they wake up and build up an appetite into the early afternoon.
21 Brunch Ideas to Inspire You
This super simple recipe for braided brioche bread makes for the perfect brunch toast. Pair it with homemade apricot jam or raspberry jam and some high quality European butter. We love Kerrygold or Plugra.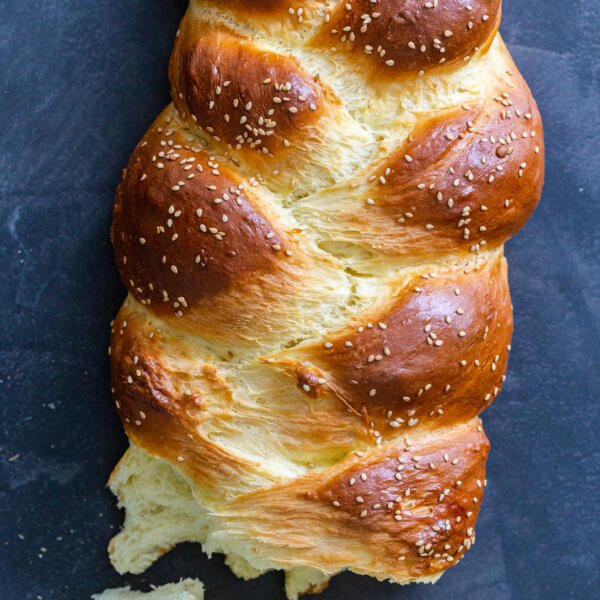 Nothing screams good brunch ideas like a classic quiche. This recipe features a crispy crust packed with eggs, bacon, mushrooms and melty mozzarella cheese. Super customizable, feel free to add in tomato, spinach or any other veggies you love.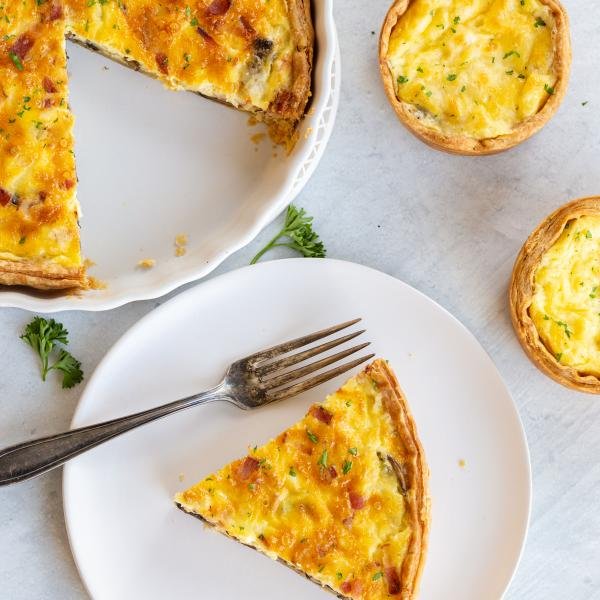 Another amazing quiche recipe for the books. This vegetarian egg pie is made with fresh, earthy asparagus and a combination of mozzarella and feta cheese.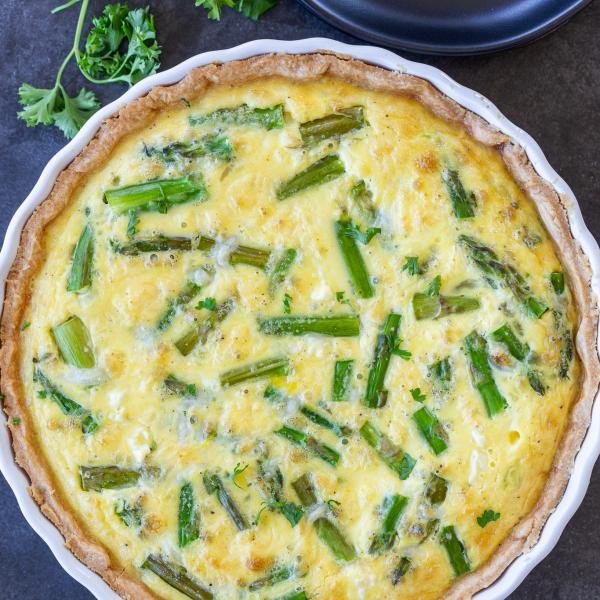 If you want to make bacon without all the splattering grease, air fryer bacon is the answer to your prayers. It comes out perfectly crispy each and every time and requires minimal cleanup.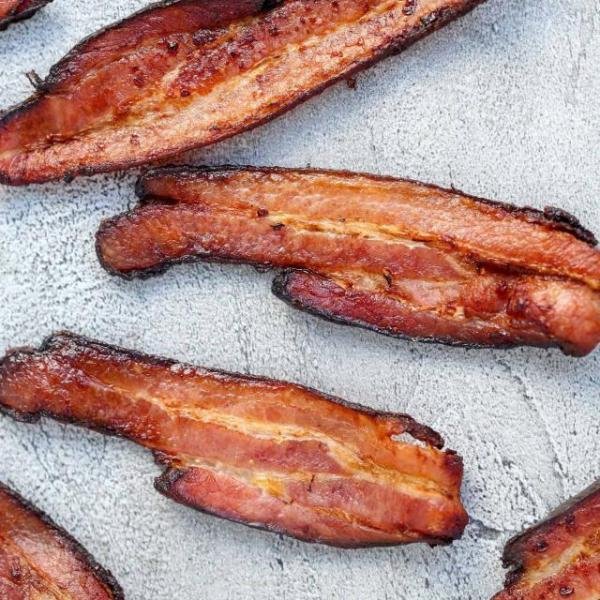 Calling all french toast addicts! This decadent french toast is packed with an irresistible cream cheese custard and plump fresh blueberries. The perfect balance of sweet and salty and on of your new favorite brunch ideas.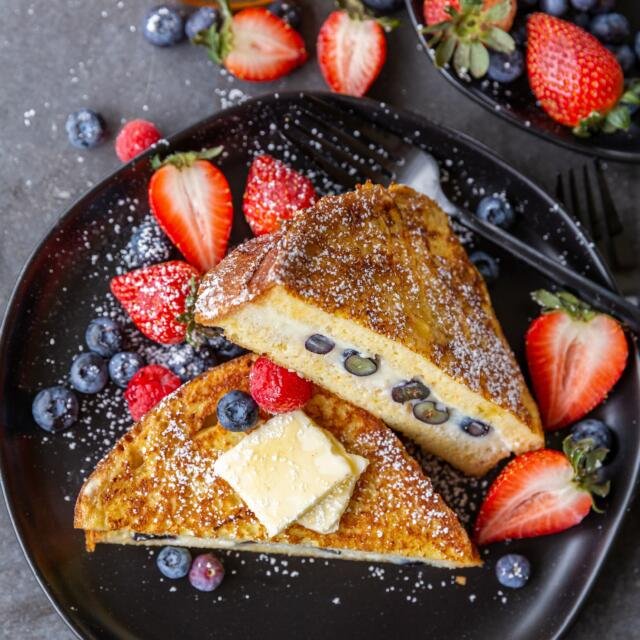 This isn't your mom's cottage cheese recipe. These perfectly sweet and salty pancakes will have you rethinking what these tasty curds can do. Trust us, you're going to be obsessed!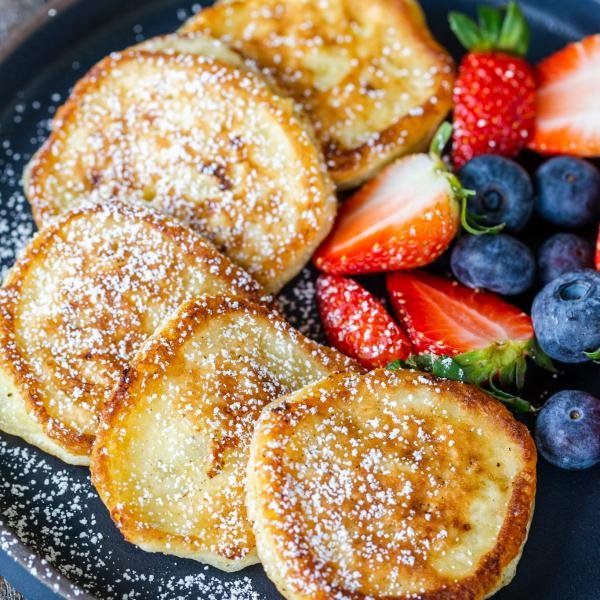 This recipe for blueberry scones comes straight out of my grandma's cookbook and is always high up on our list of brunch ideas. Moist and the perfect balance of butter and puckery blueberries, it's impossible to eat just one.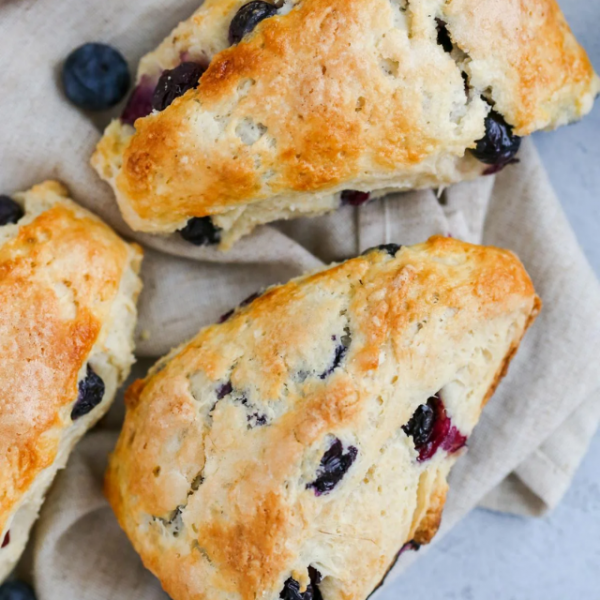 Homemade cinnamon rolls were never so easy. With absolutely no need to put you forearms to the test, these cinnamon-y sweet rolls will disappear quicker than you can make them.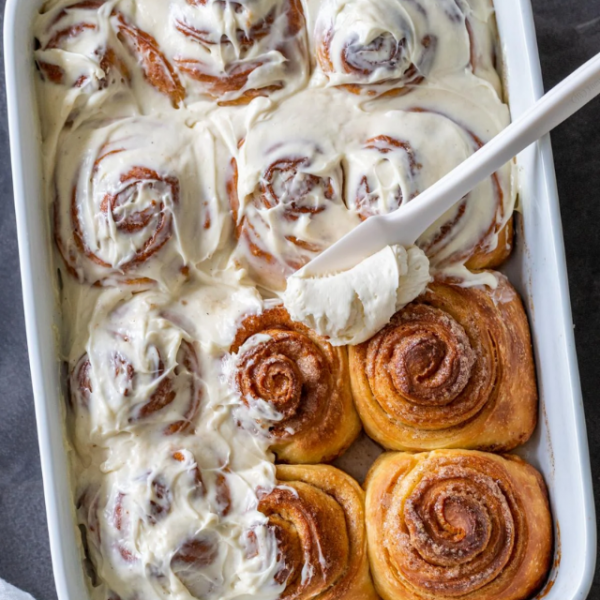 If you love cinnamon rolls, you're sure to appreciate a honey bun. This recipe is a copycat of Starbucks' famous morning bun and we have to say – it's pretty darn spot on and one of our top brunch ideas.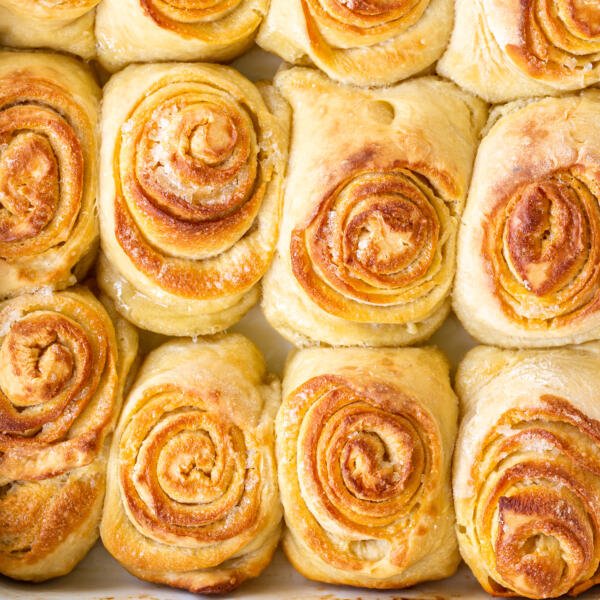 Another one of grandma's famous scone recipes, these strawberry scones are the perfect addition to your summer brunch. You'll love the combination of sweet berries and tangy sour cream!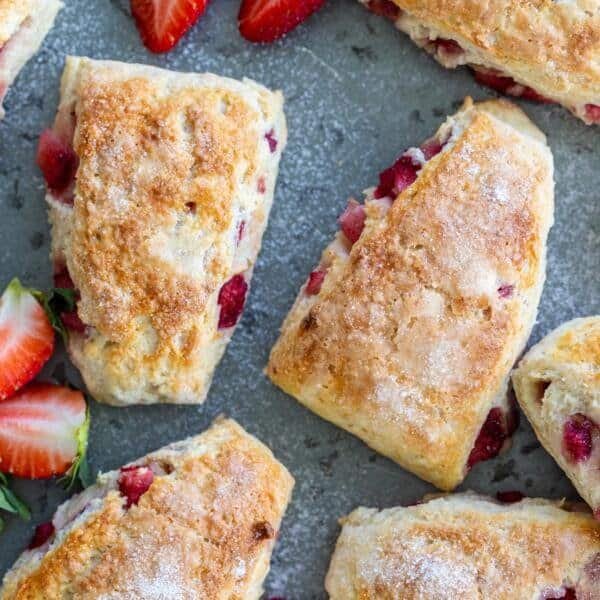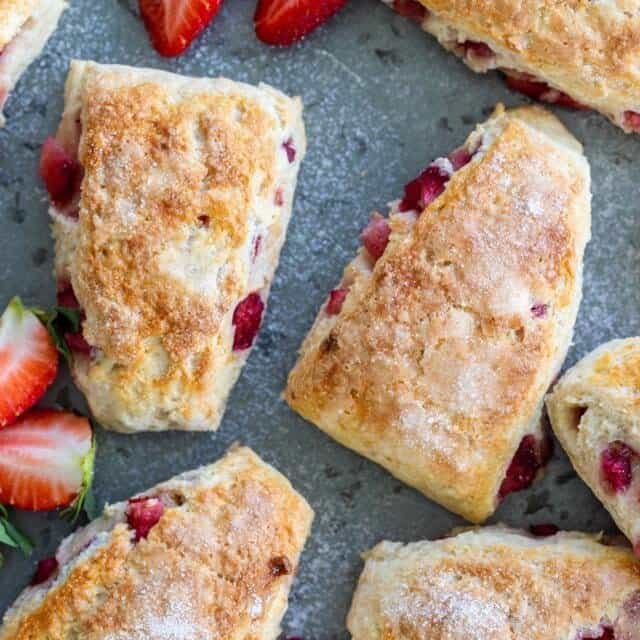 There's nothing like a crusty bread pudding fresh out of the oven. In this recipe, we alternate layers of eggy brioche with chocolate chips and slices of fresh pair. Crazy good!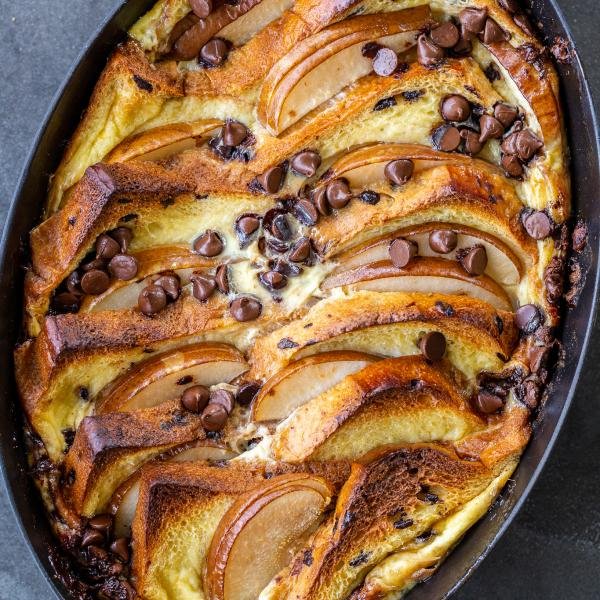 If you've never had a blintz before, it's basically a crepe that's filled with a decadent sweet cheese mixture. In this recipe, we use traditional, Slavic farmer's cheese spiked with granulated sugar.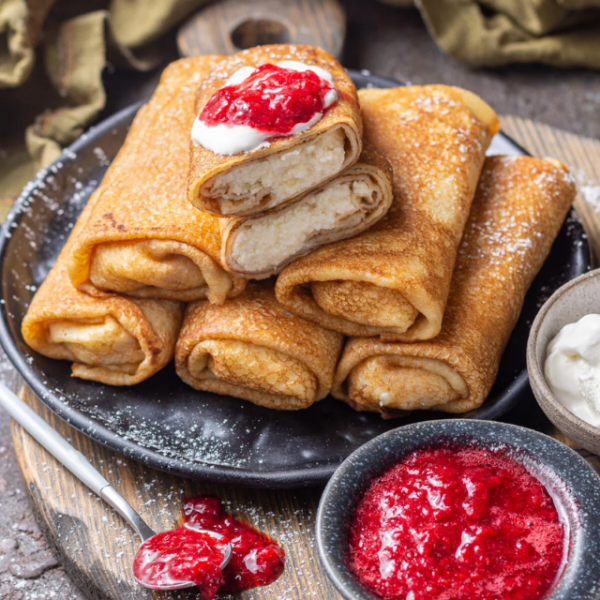 Rice pudding has never been so decadent. If the creamy, sweet pudding wasn't enough, we add a layer of sweetened condensed milk on top that caramelizes as it bakes in the oven.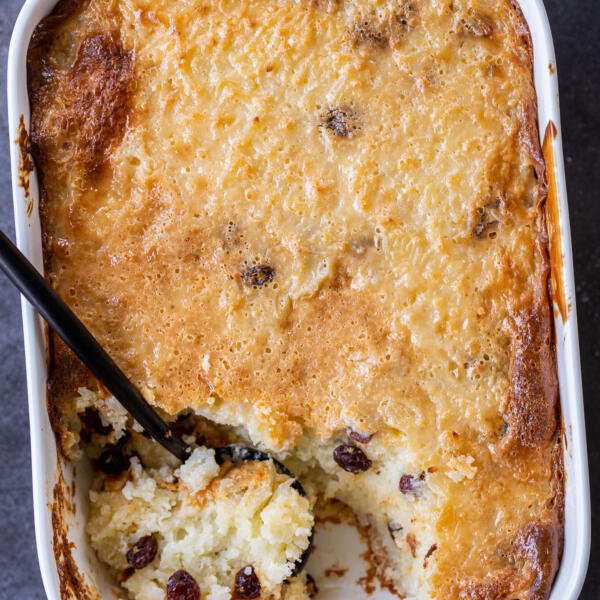 If you're on the hunt for a classic buttermilk waffle recipe, look no further. This recipe is as all-American as it gets and is perfect for topping with everything from fried chicken to lemon curd to maple syrup.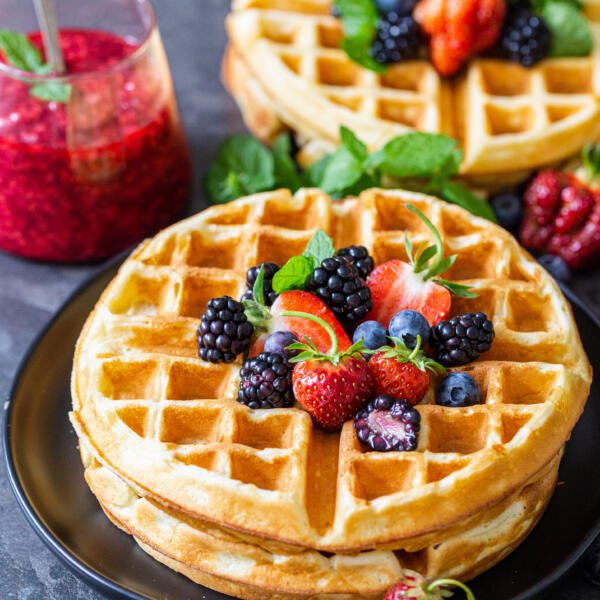 Another Starbucks copycat, these Instant Pot egg bites require absolutely no oil whatsoever and are a great brunch idea. Perfect for weekly breakfast meal prep, whip up a huge batch on Sunday and have them on hand throughout the week for easy grab-and-go meals.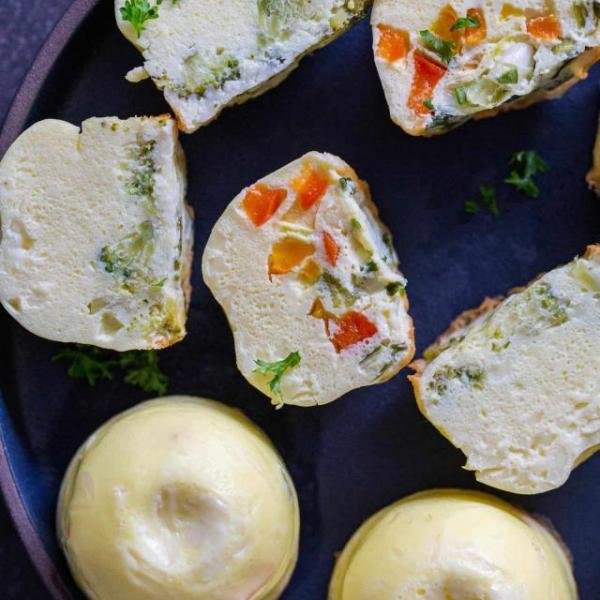 Sometimes the only thing that will hit the spot is a cheesy quesadilla. Who says you can't have this for breakfast? If you add an egg, it's the perfect morning meal to pair alongside pico de gallo.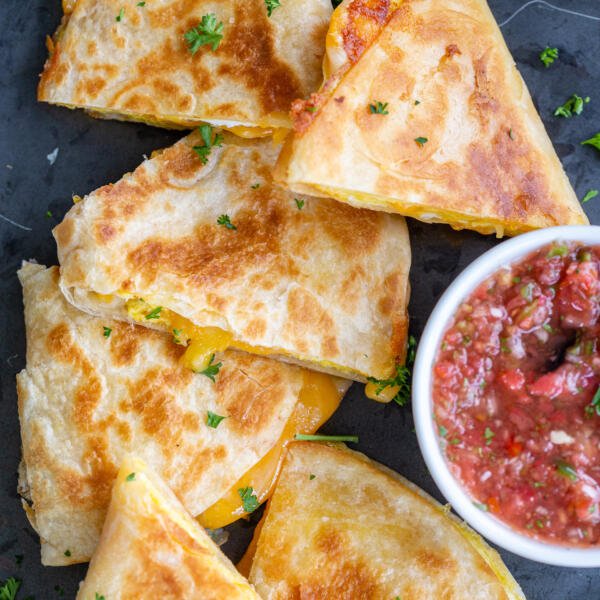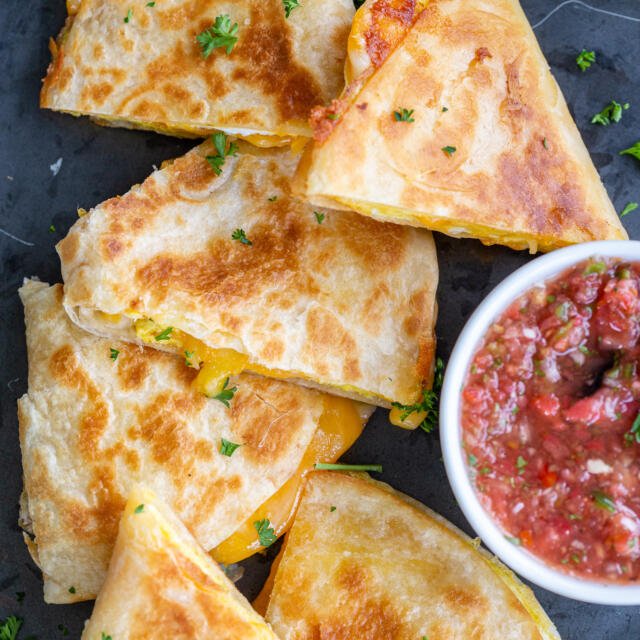 If you're a chocolate lover, you've landed on the brunch idea for you. Using store bought croissants, these treats come together in a pinch. You'll love the combination of chocolate chips and creamy Nutella!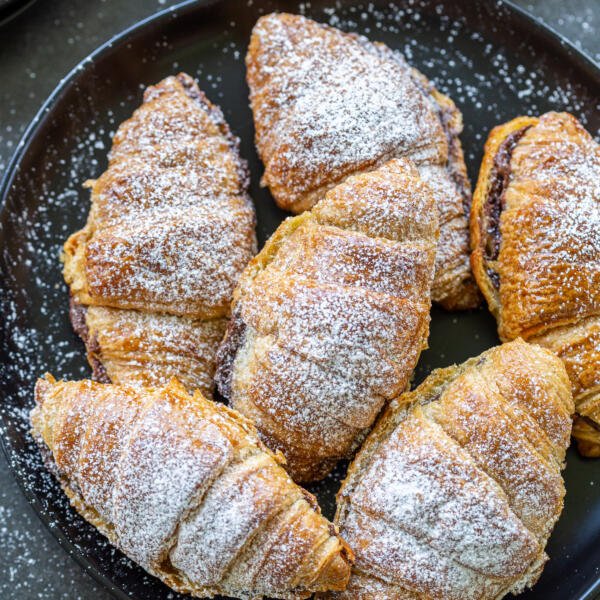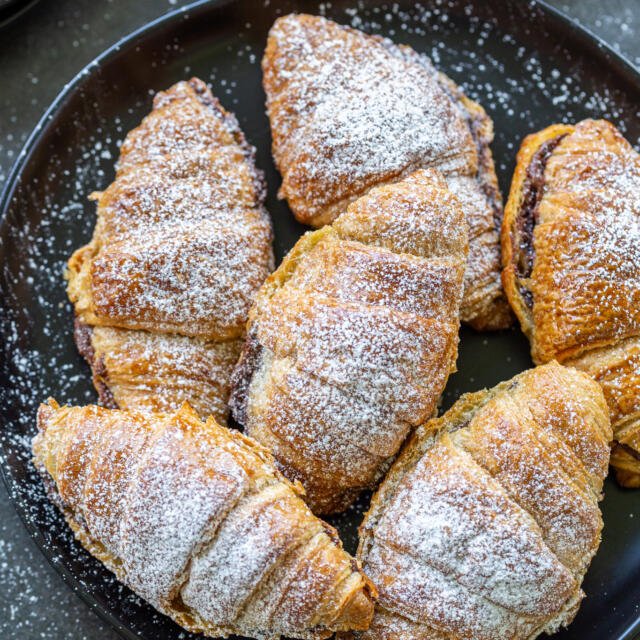 Chocolate babka is a sweet braided bread that's popular in Jewish cuisine. It's made by rolling a yeasted dough with a chocolate filling and then braiding the pieces together.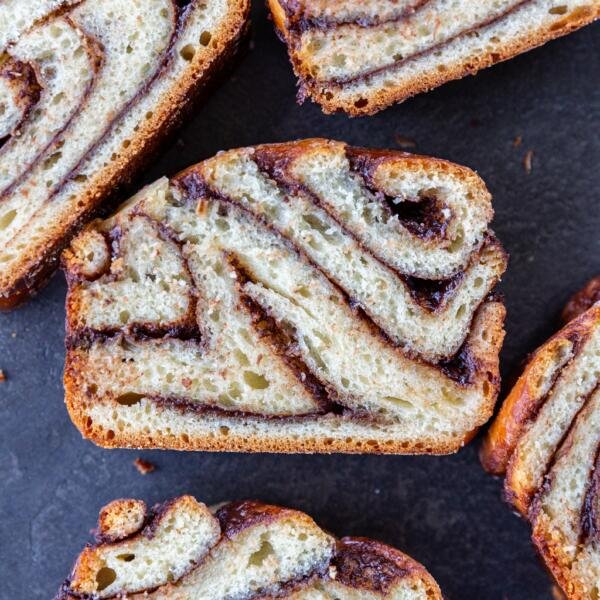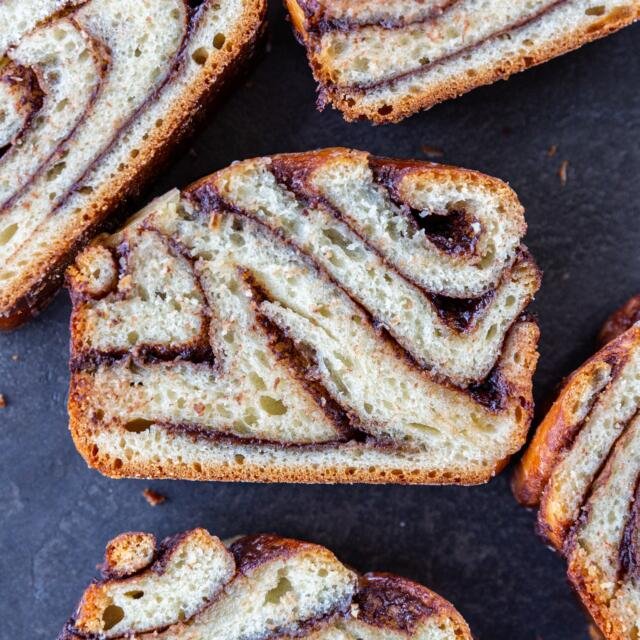 These poppy seed rolls are made with our famous traditional Slavic poppy seed filling. Buttery, sweet and the perfect brunch idea!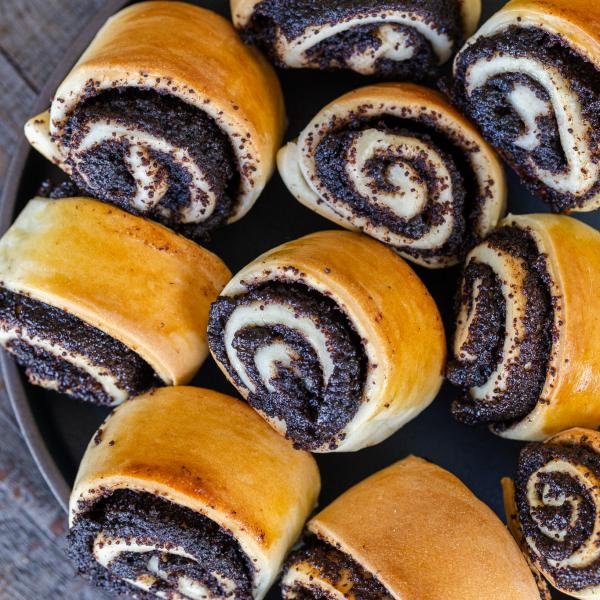 If you love crepes, get ready to fall in love all over again. This foolproof recipe is not only a how-to guide and a great brunch idea, but a recipe for some of the most scrumptious crepes you'll even bite into.
Brunch wouldn't be complete without a savory potato pancakes dish. Top them with sour cream or slather them in cream cheese with smoked salmon and a sprinkle of dill. To make the process a breeze, whip them up in our fav crepe pan.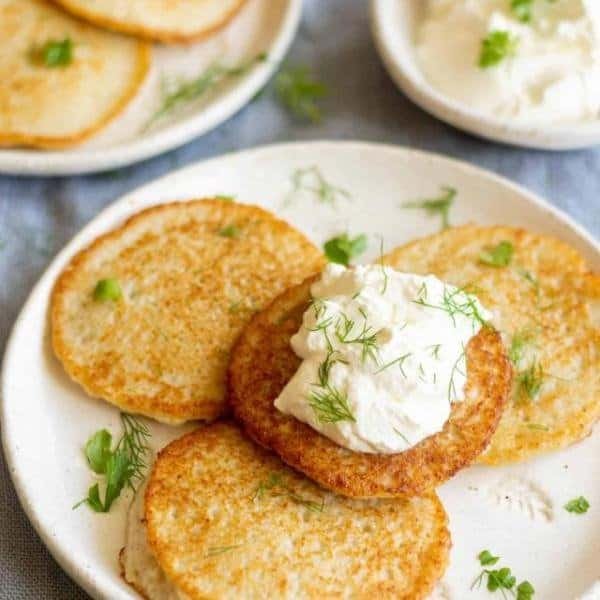 More Tasty Brunch Dishes