Usually, when I grocery shop, I buy 3x the amount of bananas that I think we can eat. Most of the time, boys snack on them and before you know, they are all gone.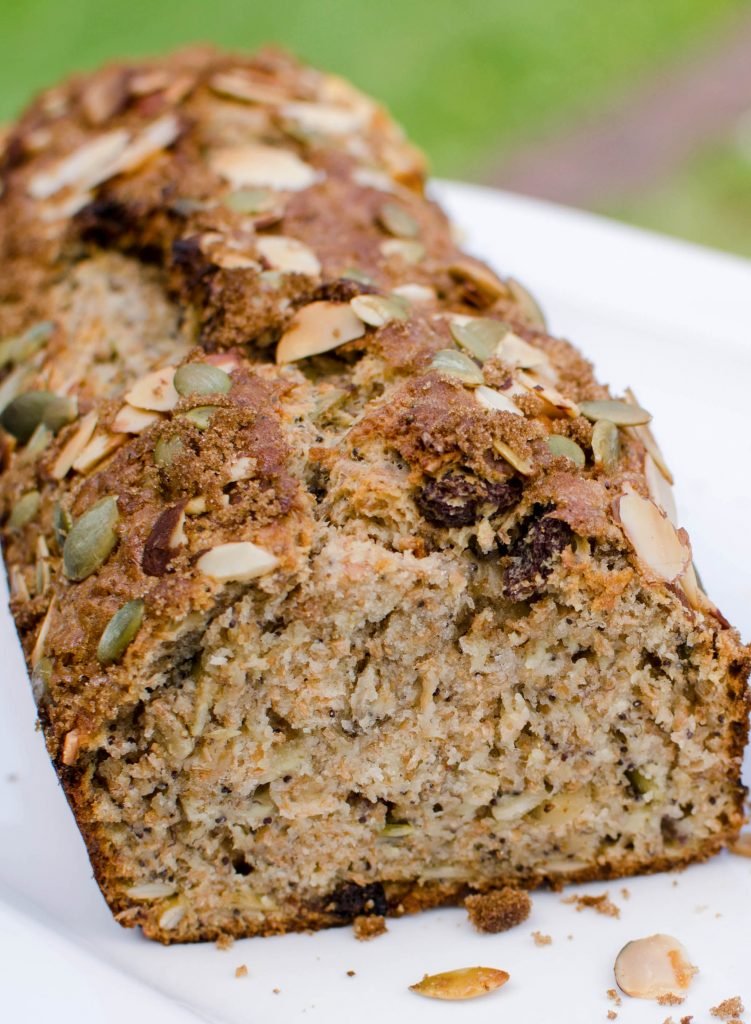 In situations when we're left with bananas that are very ripe, I use it to make the banana bread. Lately, I have been making a whole wheat version. This recipe is a bit healthier than the original (recipe/208), the texture of it is not as fluffy, but it is still very delicious. Another cool option is to add many other seeds such as pumpkin seeds, sunflower seeds, poppy seeds, almonds, flax seeds etc.
I have noticed that this bread is more filling than a standard recipe. Because of the whole grain flour and no sugar, it helps you stay full for a longer period of time.
Other Banana Bread Recipes to Try