This China Coast salad dressing is a replica of the delicious dressing that comes on the side salad of your favorite teriyaki plate. In this recipe, you'll learn everything you need to know about how to clone it at home.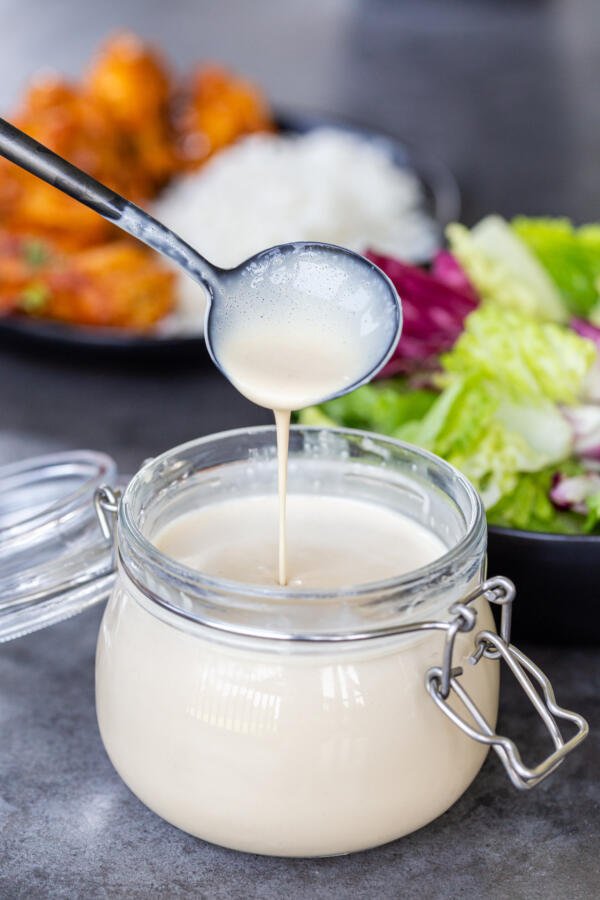 Ever been to a teriyaki restaurant and found yourself wondering what was in the delicious dressing on the side salad? This Asian salad dressing is probably one of the most elusive, "top secret" recipes on the planet. If you're anything like me, you ask for extra and even try to smuggle it home.
Well, let's end your wandering once and for all. It's called China Coast salad dressing and it couldn't be any easier to recreate at home. You'll be even more surprised to find out that it only requires 6 simple ingredients that you likely already have lying around in your fridge and pantry.
If you've never tried China Coast dressing before, get ready to fall in love. It's creamy, tangy, and earthy, but most importantly it's addicting. Let's get to it!
If you want to make a full-blown teriyaki spread, here's a great recipe for teriyaki chicken. Just don't forget the steaming bowl of white rice on the side!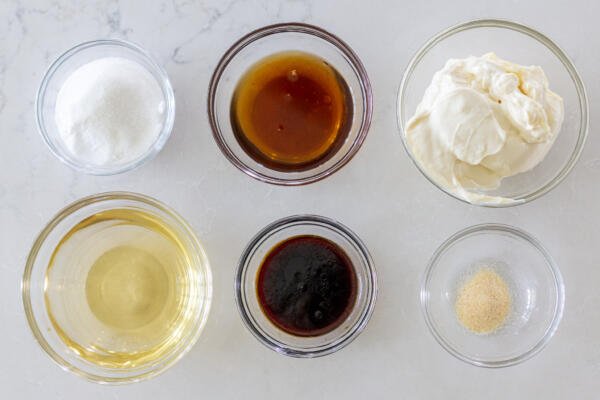 How to Make China Coast Dressing
Making China Coast dressing only requires 6 ingredients and two simple steps. Below, find a quick hitter overview of the recipe before you dive in.
Blend the Ingredients: Toss all the ingredients into a blender and pulse until smooth. You read right, that's it!
Refrigerate & Serve: Transfer the dressing into an airtight container or Mason Jar. Refrigerate and marinate until cold. Toss it into any Asian-style salad and enjoy!
Tips for Making the Best China Coast Dressing
Below, find some tips and tricks to help you make the best China Coast dressing on the planet.
Blend the dressing versus whisking it. Blending the dressing makes it so much more creamy than whisking it.
Allow the dressing to marinate & chill. Give the dressing time to chill and develop in the refrigerator before you chow down. If you can, let it sit overnight.
Store leftover dressing in an airtight container. To ensure your dressing doesn't soak up the smells in your refrigerator, store it in an airtight container or sealable jar.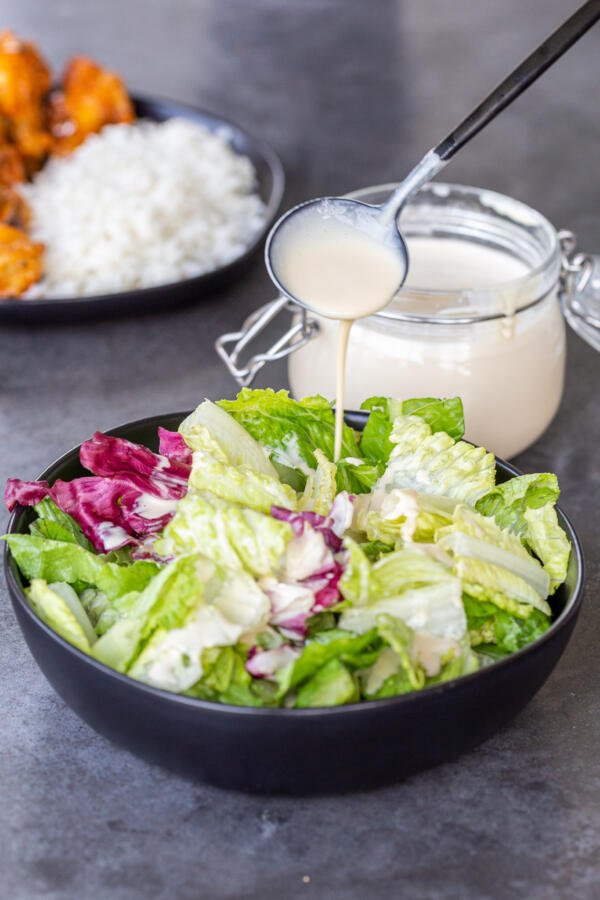 Serving China Coast Dressing
This Asian sesame dressing goes well on almost any Asian-style dressing. Toss it into this sesame chicken salad or this simple cabbage salad. You can also dunk raw veggies into it for a healthy snack (think: cucumbers, carrots, and broccoli) or drizzle it over grilled chicken for a tangy pop of flavor.
Storing China Coast Dressing
Store leftover China Coast dressing in an airtight container or sealable canning jar to prevent it from soaking up the smells of your refrigerator. Since the dressing gets more and more flavorful as it marinates in itself in the refrigerator, it's great to double up the batch and enjoy it over a week or so.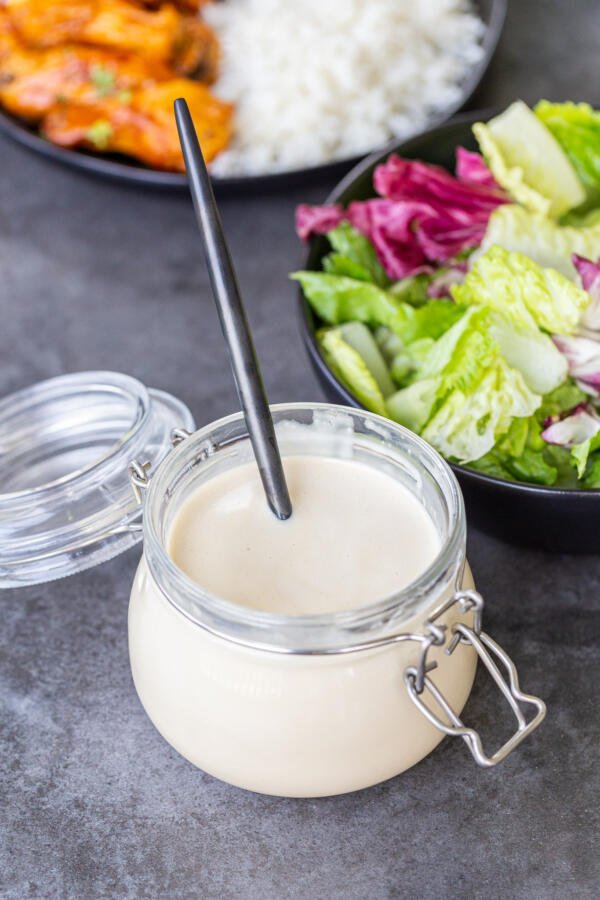 FAQ
What is teriyaki salad dressing made of?
Teriyaki salad dressing, aka China Coast dressing, is made up of mayonnaise, rice vinegar, granulated white sugar, sesame oil, soy sauce, and garlic powder.
How much dressing is in a single serving?
A single serving of this China Coast dressing is about 3 tablespoons.
How far in advance can I make the dressing?
You can make China Coast dressing up to a week in advance. Just make sure to give it a good shake or stir before serving, as there will be natural separation as it sits.
Why did my dressing turn out runny?
China Coast dressing is supposed to be a bit runny versus ultra creamy like ranch or caesar dressing. If you like a thicker dressing, add in some extra mayonnaise.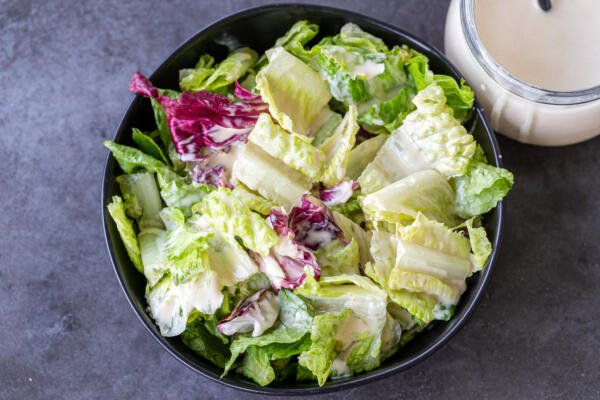 More Asian Dishes
Recipe
This China Coast salad dressing is a replica of the delicious dressing that comes on the side salad of your favorite teriyaki plate.
Instructions
Nutrition Facts
China Coast Salad Dressing (Teriyaki Restaurant)
Amount Per Serving
Calories 188
Calories from Fat 171
% Daily Value*
Fat 19g29%
Cholesterol 8mg3%
Sodium 286mg12%
Potassium 12mg0%
Carbohydrates 4g1%
Protein 1g2%
Vitamin A 12IU0%
Vitamin C 1mg1%
Calcium 3mg0%
Iron 1mg6%
* Percent Daily Values are based on a 2000 calorie diet.