Zebra Cake is moist, delicious and comes together so effortlessly. It is the perfect cake for kids, but let's be real — adults love it too!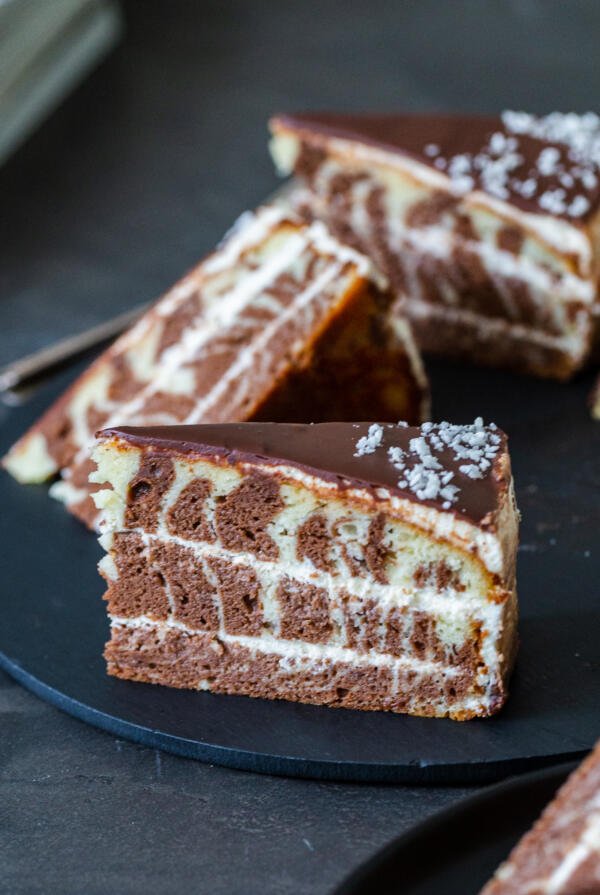 Zebra Cake makes a great addition to a kid's birthday party, especially if you're are doing animal-themed decorations. Once you slice into the cake, be prepared to have your young guests gasp with excitement over the cool swirls!
The flavors of this cake are incredible — a delicate sponge cake is elevated with a nice balance of chocolate flavor peaking in.
What is a Zebra Cake?
If you grew up eating Little Debbie treats, you are probably familiar with the famous Zebra Cakes. These little packaged cakes have been showing up in lunch boxes for decades.
However, Zebra Cake really references any cake that swirls chocolate with sponge cake. In this homemade version, we ice the cake with a rich, ganache frosting.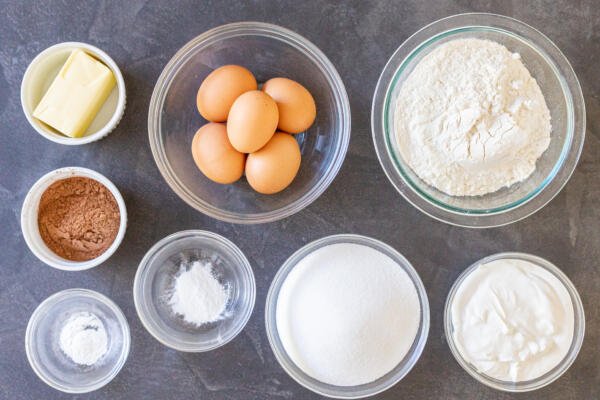 How To Make Those Signature Zebra Cake Stripes
Pour the cake batter into the baking dish at two-spoon increments, while switching out between the two colors — two spoons of vanilla cake batter, two spoons of chocolate cake batter, two spoons of vanilla cake batter again, etc. Repeat the process until you run out of batter. This will create those beautiful stripes!
Tips For The Best Zebra Cake
Use a 7-inch baking pan — any bigger and your batter will be spread too thin to give you stripes.
Use the toothpick test to check cake for doneness. If it comes out clean, it's ready!
Level the top of the cake using a sharp knife to cut the bump off that forms during baking. This will make it easier for you to stack the layers.
Make the cake decorations fun, fun, fun! Add some pops of color with your lettering or through on some animal-themed cake toppers.
How to Make a Ganache
Bring whipping cream to a boil
Pour it over chocolate chips and stir until there are no lumps left
Allow it to sit for a bit to cool it down and only then use it to decorate the cake
Making Zebra Cake In Advance
The Zebra Cake can be made several days in advance. Store the finished cake refrigerated. It is best to keep it in a sealed container. This will give the cake several day to soak up all the flavors.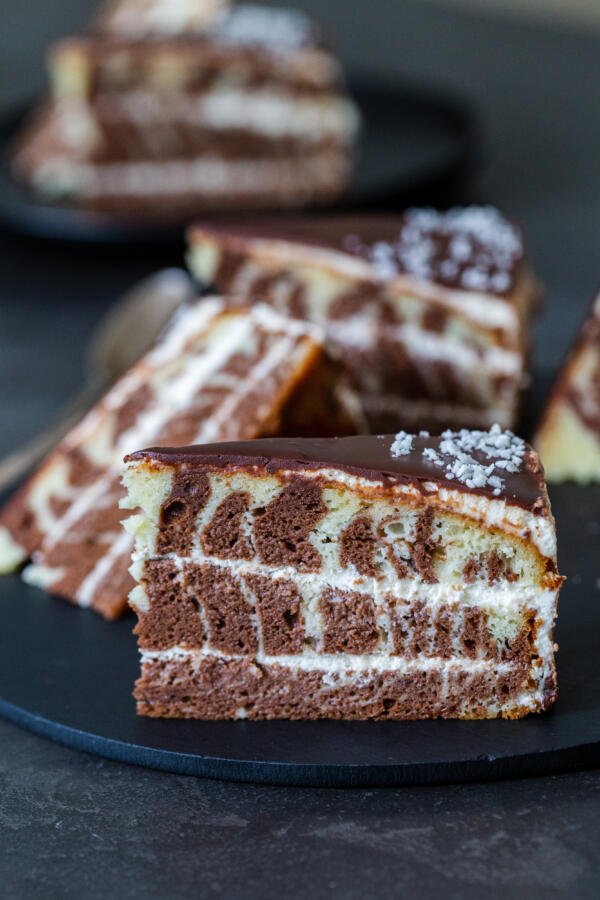 Other Cake Recipes to Try:
Recipe
This luscious zebra cake recipe features swirled chocolate and white cake, topped with ganache. You'll love the festive zebra stripes!
Instructions
Nutrition Facts
Zebra Cake Recipe (The Classic)
Amount Per Serving
Calories 523
Calories from Fat 270
% Daily Value*
Fat 30g46%
Cholesterol 154mg51%
Sodium 209mg9%
Potassium 194mg6%
Carbohydrates 60g20%
Protein 6g12%
Vitamin A 1066IU21%
Vitamin C 1mg1%
Calcium 84mg8%
Iron 2mg11%
* Percent Daily Values are based on a 2000 calorie diet.