This zebra cake recipe is moist, delicious, and comes together so effortlessly. It is the perfect cake for kids, but let's be real — adults love it too!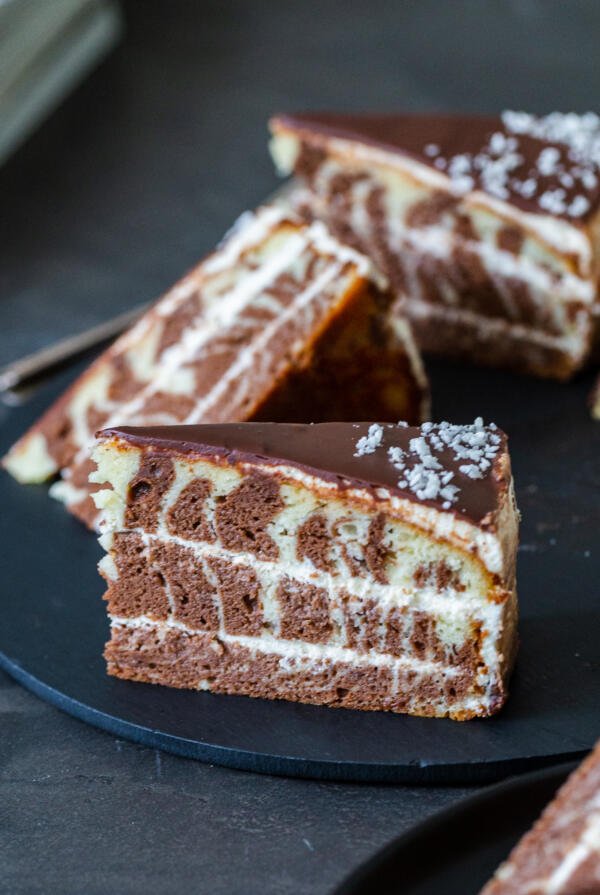 This zebra cake recipe is perfect for a kid's birthday party – especially if you're are doing animal-themed decorations. Once you slice into the cake, be prepared to have your young guests gasp with excitement over the cool swirls! With a minimal ingredient list and simple prep, you're going to love it.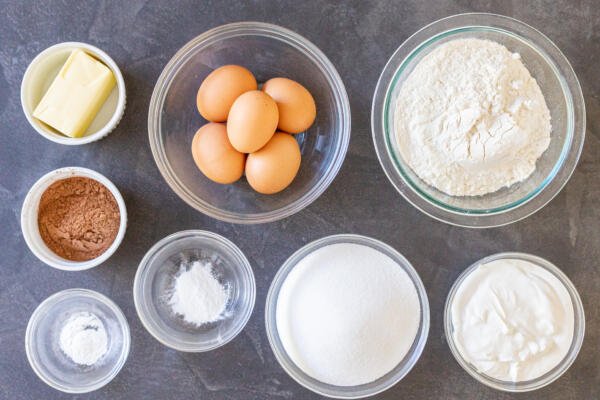 What is a Zebra Cake?
A zebra cake refers to any cake that features a marbling of both white and chocolate batter. In this recipe, we up the ante finishing it with a rich layer of chocolate ganache. Below, find a rundown of the flavor, texture, and time it takes to put this cake together.
How to Make this Zebra Cake Recipe
Making this beautiful zebra cake is simpler than you think. Below, find a high-level overview of the recipe before you dive in headfirst.
Pro Tips for the Perfect Zebra Cake
Below, find a handful of pro tips to help you make the perfect zebra cake.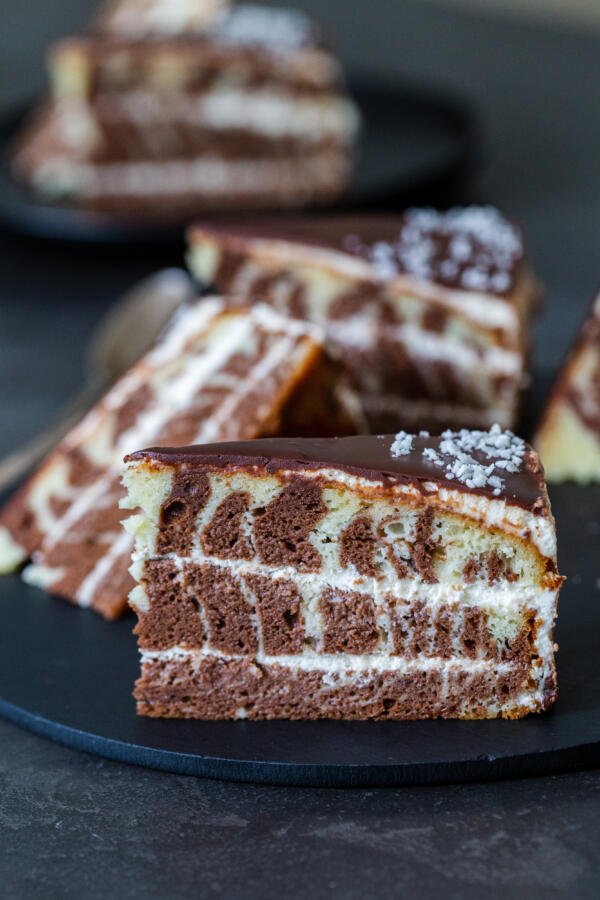 Making This Zebra Cake Recipe in Advance
This zebra cake is perfect for prepping ahead of time. It can be made up to 3 days in advance if you store it properly in the fridge. To prevent it from getting damaged or soaking up any smells lingering in the refrigerator, keep it stored in an airtight container. What's better? Letting the cake set in the fridge helps it develop its flavors and makes the cake that much moister.
FAQ
What ingredient makes a cake moist and fluffy?
Creaming the butter and sugar together is an essential step to making the cake moist and fluffy.
What happens if you put an extra egg in the cake mix?
Adding an extra egg to the batter will result in a denser cake.
Do you need to add sugar to the soaking cream?
You do not need to add sugar to the soaking cream. The purpose of the soaking cream is to simply moisten the cake, not sweeten it. The frosting will take care of that!
What did your cake come out with a dome-shaped top?
Your cake likely came out dome-shaped if your oven runs as a hotter temperature. If you start to notice a dome forming, turn the heat down by 10 or 15 degrees.
Can you use a different flour besides all-purpose flour for the batter?
It's not recommended to use a different flour besides all-purpose for this recipe. All-purpose flour yields the best texture.
Other Cake Recipes to Try:
Recipe
This luscious zebra cake recipe features swirled chocolate and white cake, topped with ganache. You'll love the festive zebra stripes!
Ingredients
Soaking Zebra Cake
1/2

cup

heavy whipping cream
Chocolate Ganache
3/4

cup

heavy whipping cream
Instructions
Nutrition Facts
Zebra Cake Recipe (The Classic)
Amount Per Serving
Calories 595
Calories from Fat 342
% Daily Value*
Fat 38g58%
Cholesterol 170mg57%
Sodium 153mg6%
Potassium 249mg7%
Carbohydrates 59g20%
Protein 7g14%
Vitamin A 1220IU24%
Vitamin C 1mg1%
Calcium 94mg9%
Iron 2mg11%
* Percent Daily Values are based on a 2000 calorie diet.