Brussels sprouts are like mini cabbages, they cook quick and go well as a side dish. They are most commonly seen on a Thanksgiving table, almost as important as turkey and ham.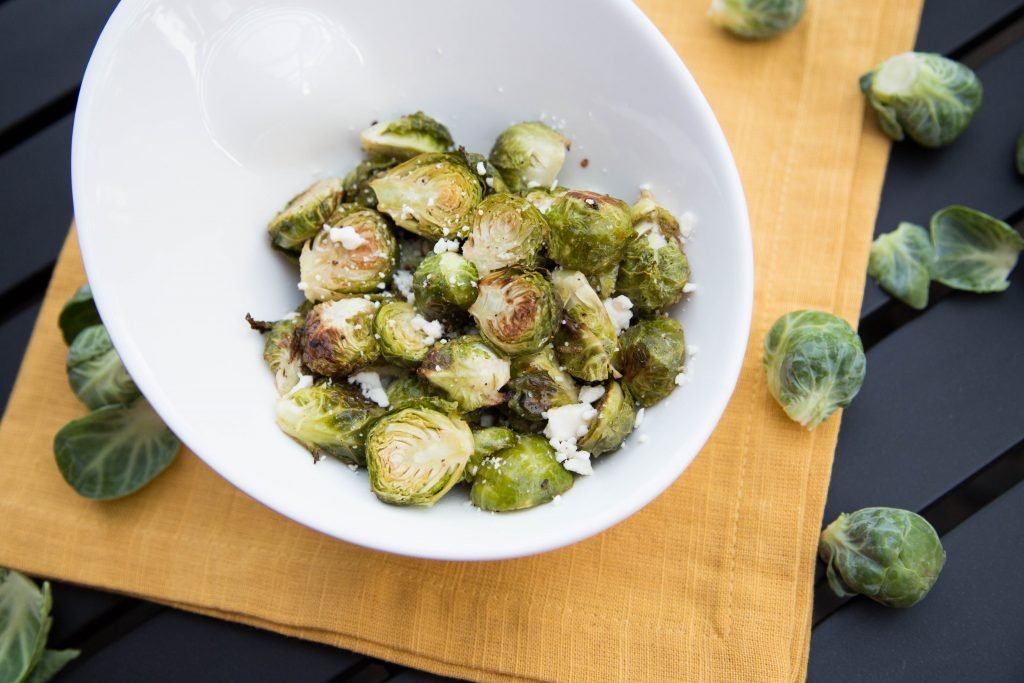 We eat brussels sprouts often as a meal on its own, because they are very filling. Combination of garlic, lemon and feta makes a perfect flavor balance.
This this dish can be prepared a couple of hours in advance.
Other Similar Recipes to Try: