The Old Fashioned Oatmeal Pudding is an amazing, healthy breakfast. It's prepared with Darigold FIT milk and delicious vibrant toppings. This recipe will keep you full and energized for hours.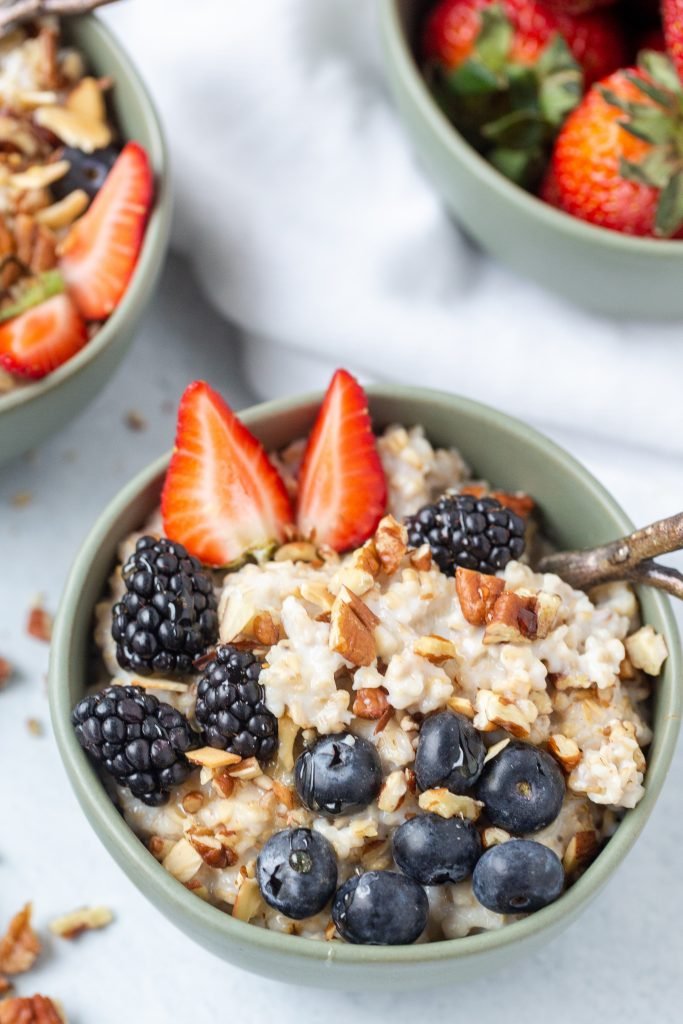 Oatmeal pudding makes breakfast a breeze. You may want to double the recipe and keep it refrigerated for up to 4-5 days. When you're ready to serve, just reheat it in a microwave. I would suggest adding a bit of milk before reheating.

Our favorite pairing with old fashioned oatmeal pudding would be any type of berries, toasted nuts, and honey on top.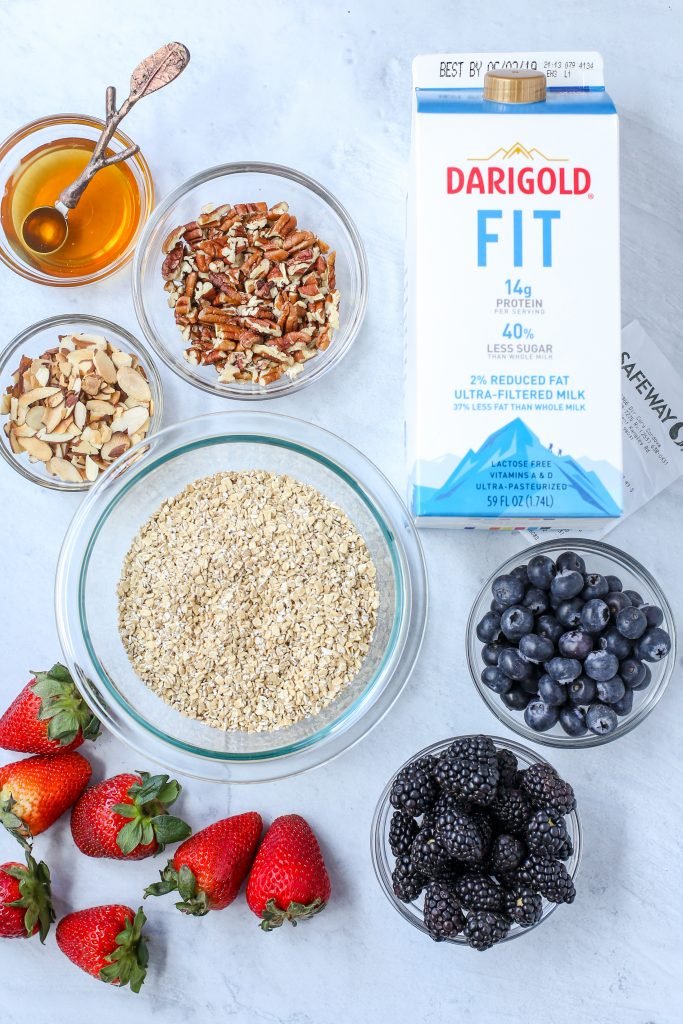 The old fashioned oatmeal recipe can be adjusted to your own preference. The amount of milk can also be adjusted to your own liking.

My boys have a different preference for pudding, so I prepare it more on the thicker side. Right before serving, my youngest, Ethan, adds additional milk to make it more runny. Jacob, my oldest, likes to have it thicker and he loads it up with a lot of toppings on top.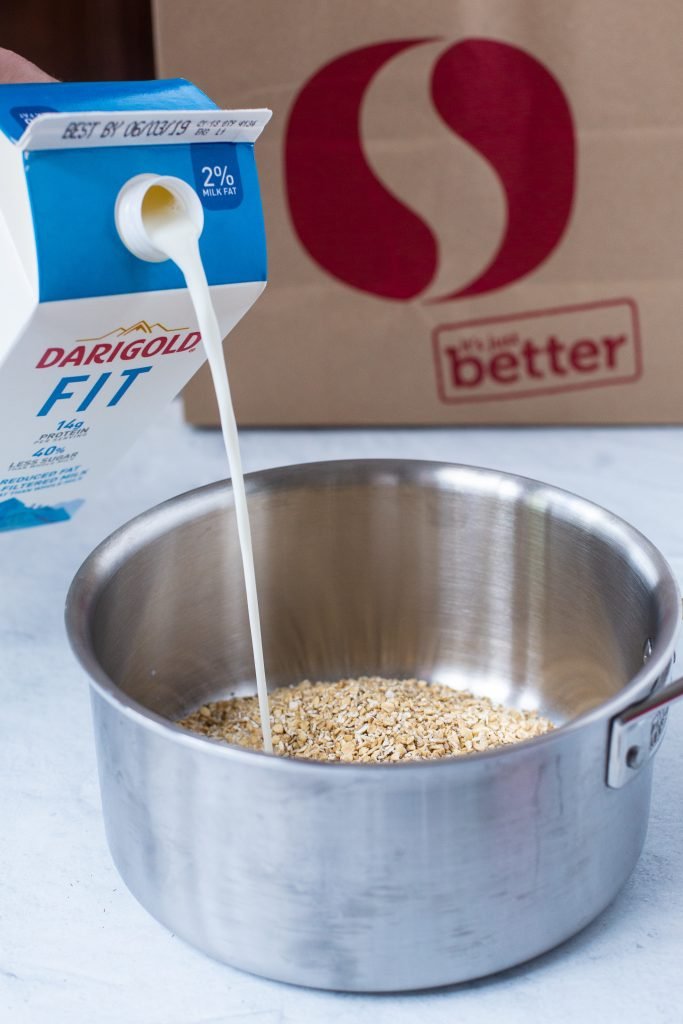 Oatmeal Bowl
As you make an oatmeal bowl, you start with oatmeal pudding on the bottom, followed by berries, crushed nuts, and finally drizzle with honey. Optionally, you can add some flax seed and chia seed to the mix.

There are so many variations to this oatmeal bowl, you really can't go wrong.
Other Breakfast Options to Try
Recipe
This simple recipe for old fashioned oatmeal pudding features tender oats cooked in milk and topped with berries, nuts, & honey. A breakfast of champions!
Instructions
Gather all the ingredients for the recipe. The amount of berries and nuts can be adjusted according to your tastebuds.

Pour the milk into a saucepan with the old fashioned oats. Let the mixture simmer on low heat for about 20 minutes.
Nutrition Facts
Old Fashioned Oatmeal Pudding
Amount Per Serving
Calories 387
Calories from Fat 117
% Daily Value*
Fat 13g20%
Cholesterol 6mg2%
Sodium 53mg2%
Potassium 347mg10%
Carbohydrates 58g19%
Protein 13g26%
Vitamin A 280IU6%
Vitamin C 16mg19%
Calcium 205mg21%
Iron 3mg17%
* Percent Daily Values are based on a 2000 calorie diet.