When I tried this Golden Key cake for the first time at a baby shower, it stole my heart, and so as the hearts of most ladies at the party. A friend of mine, on Instagram, shared her favorite recipe for the Golden Key cake. With some test runs, this cake finally came together.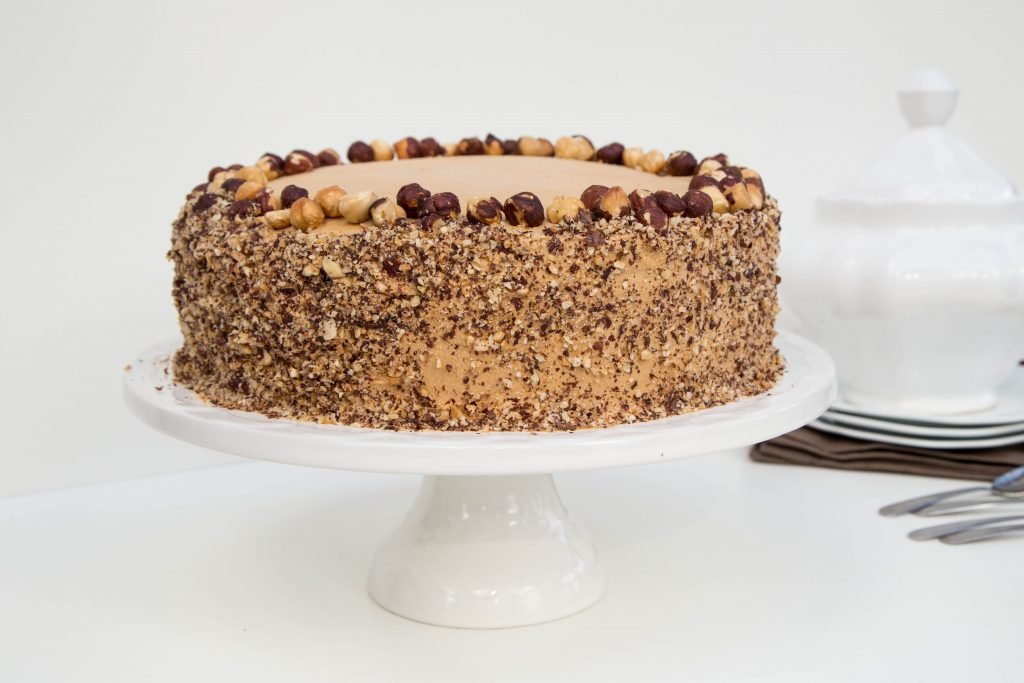 The cake tastes like a slice of caramel, topped with hazelnuts. That description doesn't do justice for the flavors of this cake, I am sure that it will also steal the key to your heart.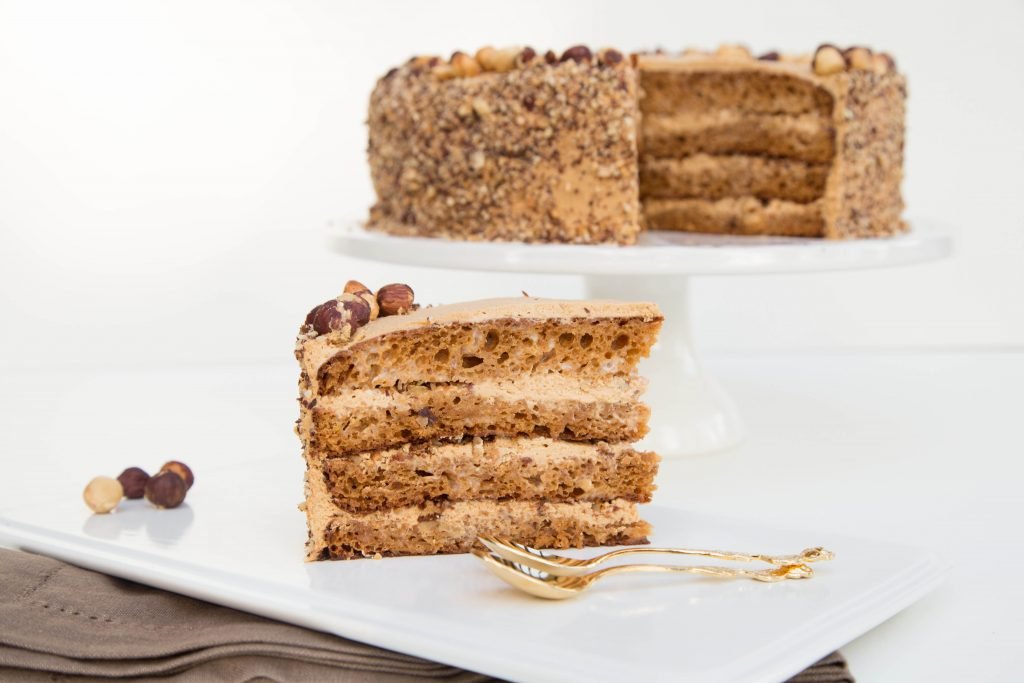 Other Similar Cake Recipes to Try:
Recipe
Dulce de Leche Cake will be the "golden key" to your heart! Moist layers of caramel soaked sponge cake are separated by caramel cream and finished with a sprinkling of hazelnuts. YUM.
Ingredients
Dulce Del Leche Cake Cream
1

can

Dulce De Leche

1

cup

Butter: room temperature

16

oz

Heavy Whipping Cream: very cold

2

cup

Hazelnuts
Instructions
Dulce De Leche Cream
Layering Cake
Place the layer, soaked with whipping cream, on the bottom, followed by cream and chopped hazelnuts. Place the layer soaked with condensed milk, followed by the cream, then hazelnuts. Repeat in this order until you run out of cake layers.