Looking for solid air fryer chicken recipes? From chicken breasts to wings to nuggets, each recipe in this collection is made in a pinch and super juicy.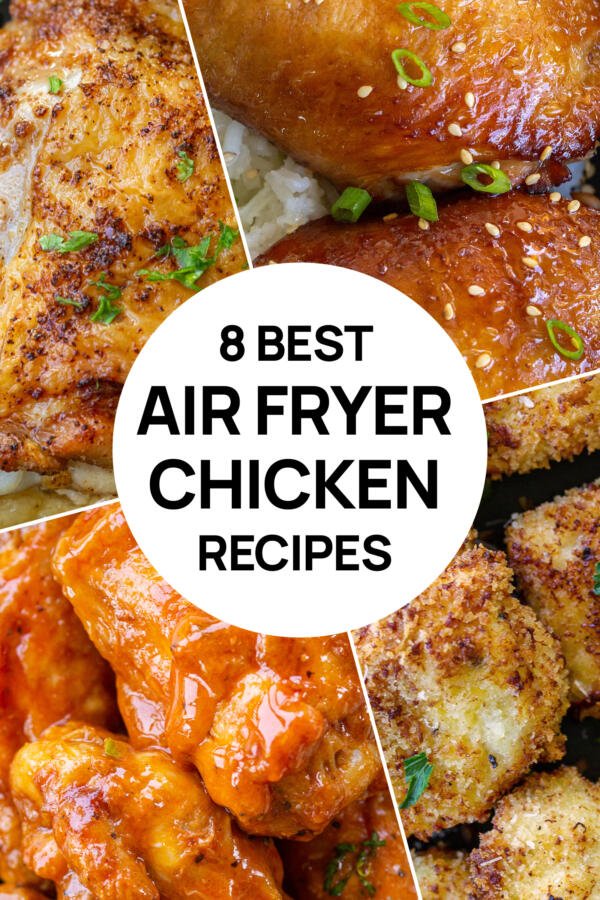 Air frying chicken has become all the rage – and for good reason. Whether you're short on time or just looking to tap into the crisping powers of the appliance, these 8 recipes will give you enough selection to never get bored.
Before we dive in, let me give you a recommendation for a great air fryer model. Lately, I've been obsessed with my COSORI Air Fryer XL. It has so many pre-sets and a tray big enough to feed a family of four. If you don't have one hanging out in your kitchen already, it's a solid investment.
Without further ado, let's get to it!
The Benefits of Cooking Chicken in an Air Fryer
While the benefits of cooking chicken in the air fryer are many, let's chat about the ones that stand out the most. First of all, the trendy appliance makes the chicken so ridiculously juicy and crispy with a minimal amount of oil. For those of you out there watching your waistline, it's such a valuable appliance.
Secondly, it cooks chicken in a fraction of the time it takes to bake it and requires minimal clean-up. In most cases, you can set it, forget it, go about your business, and come back to perfectly cooked protein. In fact, in some of these recipes, you don't even need to flip the chicken halfway through!
Tips for All Air Fryer Recipes
Here you'll find a handful of tips and tricks that apply to nearly all air fryer chicken recipes. Consider these laws – or close to it!
Don't overcrowd the basket. The key to crispy and tender chicken is not stacking or crowding the chicken in the tray. Why? The air fryer operates by circulating extremely hot air around the food. The more you crowd, the less surface area that is exposed, and the less crispy your chicken will turn out. As a general rule of thumb, make sure that the sides of the chicken aren't touching one another and you should be golden.
Less oil equals more. The beauty of air fryer chicken is that it needs next to no oil to turn out crispy. For most recipes, you'll only need a tablespoon of olive oil or a quick coating of cooking spray.
Use a meat thermometer to gauge doneness. When you first start tapping into the wonders of air fryer chicken recipes, you might feel a little clueless about cooking time. To alleviate the guesswork, invest in a meat thermometer to ensure the internal temperature has reached 165°F.
Frequently Asked Questions
Can I put raw chicken in the air fryer?
Yes, you can put raw chicken in the air fryer. This is the most recommended, as raw chicken has less of a propensity to dry out than frozen.
Can I air fry frozen raw chicken?
Yes, you can air fry frozen raw chicken. Just be mindful that it will take longer. If you air fry precooked chicken, such as nuggets or tenders, the cooking time will be similar to raw chicken.
How long does it typically take to air fryer chicken?
Depending on the type of cut and if it's frozen or not, it can take anywhere from 15 minutes to 25 minutes to air fryer chicken.
Can I air fry an entire whole chicken?
If you have a big enough air fryer tray, you can surely air fry an entire chicken. There's also a couple of models on the market that come with a rotisserie attachment, which is super handy for feeding a larger family.
What is the ideal temperature for air frying chicken?
As a general rule of thumb, you'll want to air fry chicken anywhere between 350°F and 425°F. All air fryer chicken recipes are different and the ideal temperature to cook each will vary. This is especially true when using frozen cuts!
List of 8 Best Air Fryer Chicken Recipes
Guilt-free chicken wings might sound like a dream, but this is reality. These are the definition of juicy and crispy, without the need for splattering oil. With just 5 simple ingredients required, you can make wings a regular part of your weekly dinner rotation and not even feel bad about it. If you're a flavor addict, add additional onion powder or garlic powder to spruce them up even more!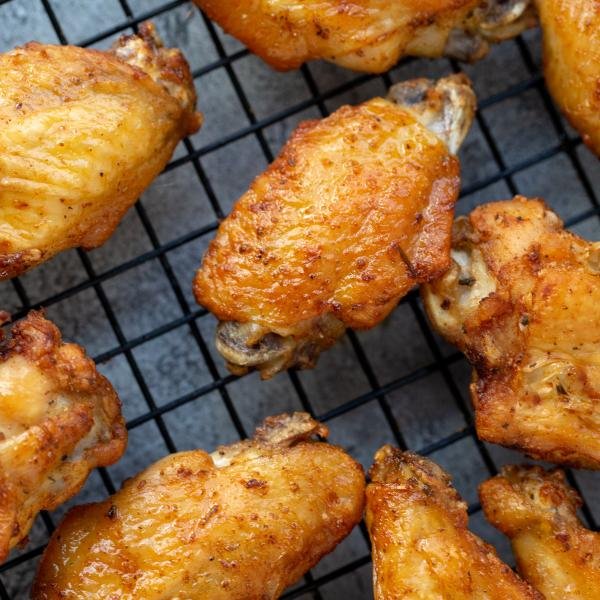 Just like the classic air fryer chicken wings listed above, these air fryer buffalo chicken wings are both juicy and crispy. Test them out during your next family game or movie night. Whatever you do, don't forget the blue cheese and ranch for dipping!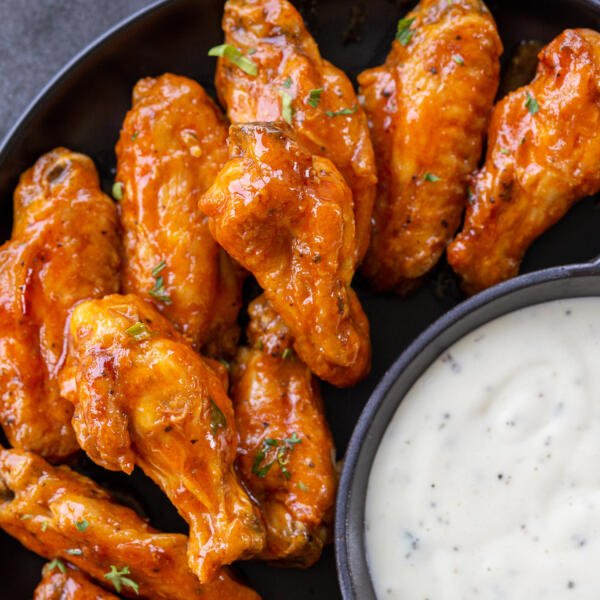 It doesn't get more kid-friendly than air fryer chicken tenders. Challenge your kids by making a batch and seeing if they can even tell that they aren't deep-fried. From quick weeknight dinners to slumber parties, they'll be begging you to make them (and you'll be glad to skip the preservatives of frozen tenders).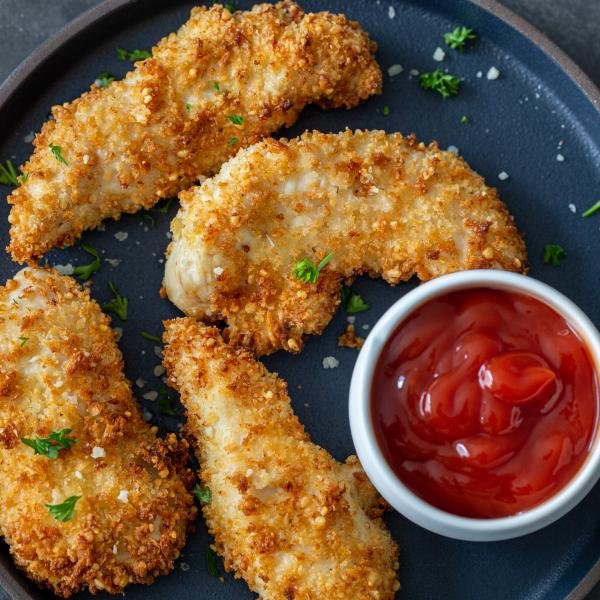 If the air fryer already wasn't a game-changer on its own, these 3 ingredient chicken thighs take the cake. With a simple seasoning of smoked paprika and garlic parsley salt, they are neutral enough to be served with just about any side dish you're craving.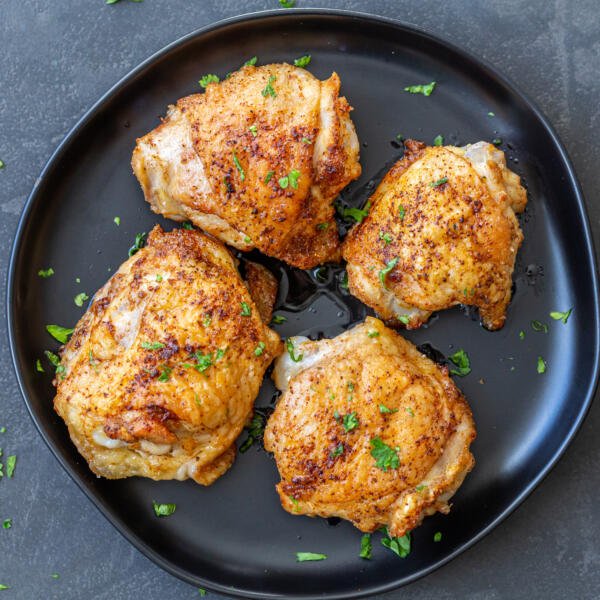 If you're looking for a perfectly sweet and salty chicken thigh, this is your recipe. They go wonderfully alongside a steamed bowl of white rice or a heaping bowl of japchae (Korean-style stir-fried sweet potato noodles).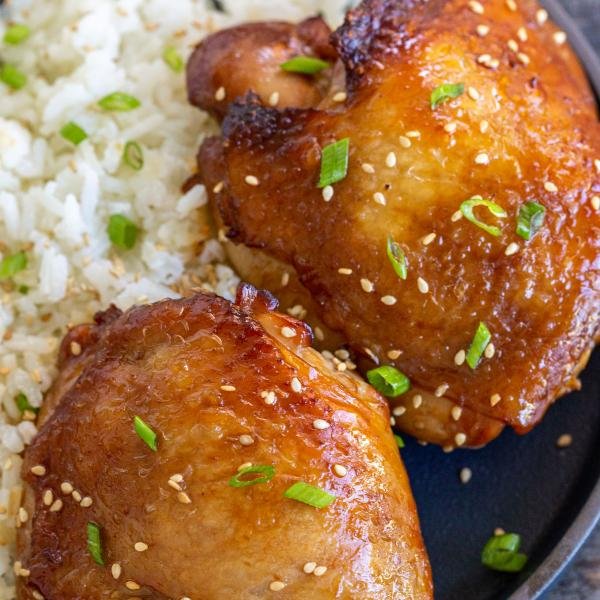 These homemade air fryer chicken nuggets will have you swearing off the boxed varieties for good. So simple to make, they take only 20 minutes to make from prep to table. It goes without saying, but these are 100% certified kid-friendly.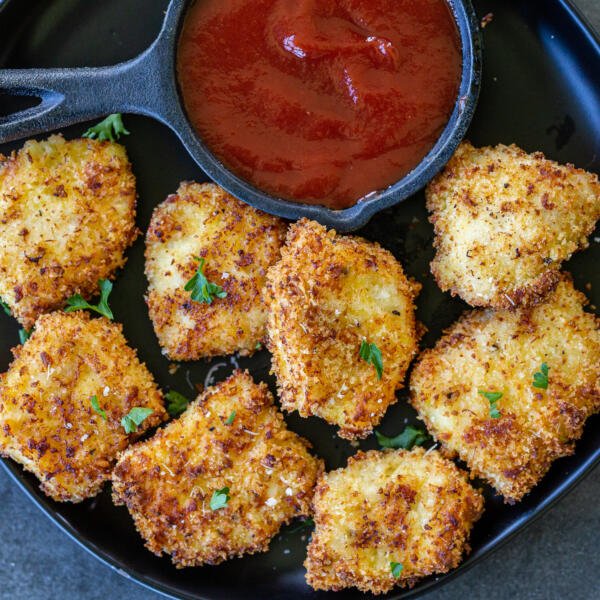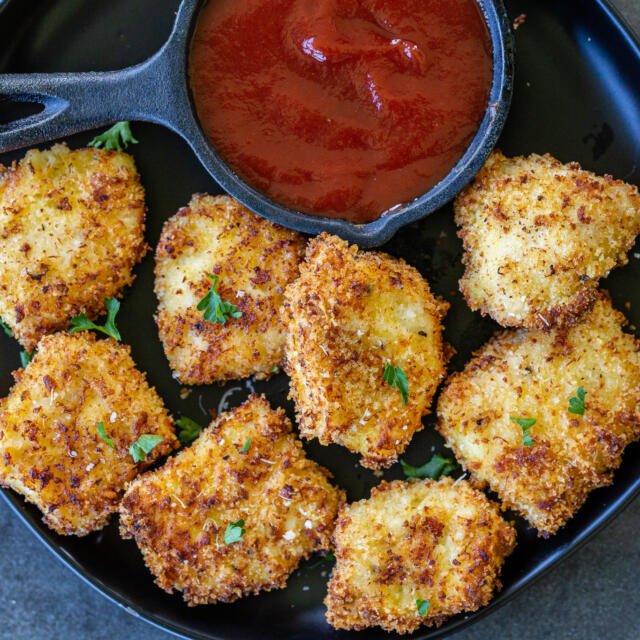 These air fryer chicken legs are a double-whammy. Not only are they fall off the bone juicy, but they also have perfectly crispy skin. Not to mention, chicken legs are one of the cheapest cuts of meat you can buy at the grocery store.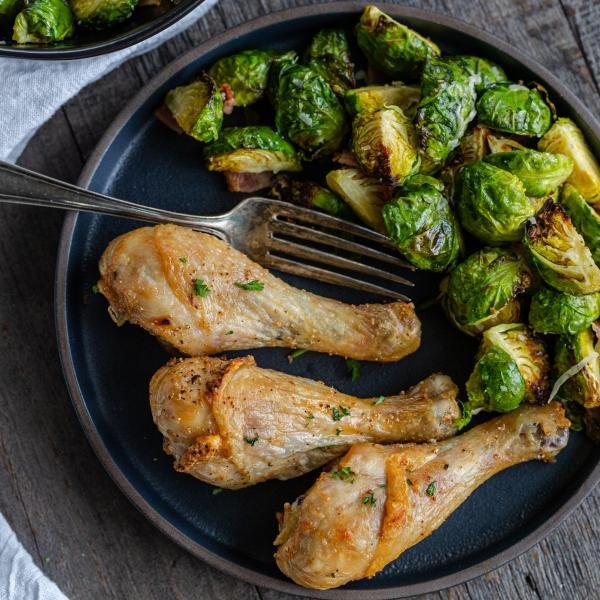 Say goodbye to dry boneless skinless chicken breasts for good. With these air fryer chicken breasts, you can whip up a quick protein for a sandwich or salad in under 20 minutes. Depending on the size of your air fryer, you can prep a handful of breasts to snack on throughout the week! If you want to make them even more neutral, season them with a simple combination of salt and black pepper.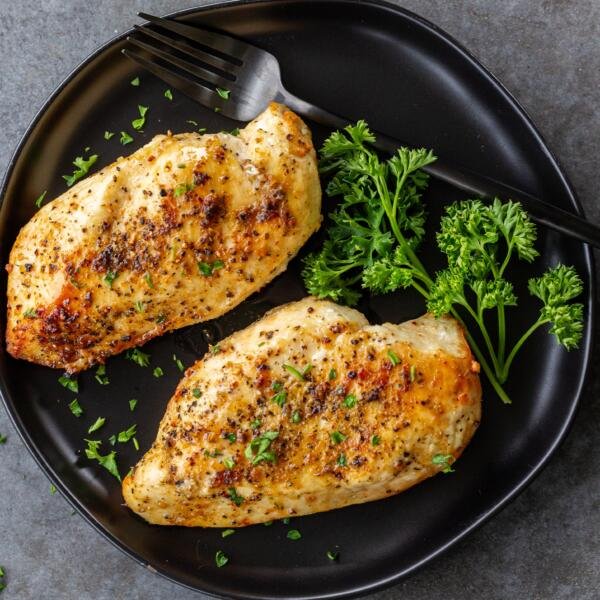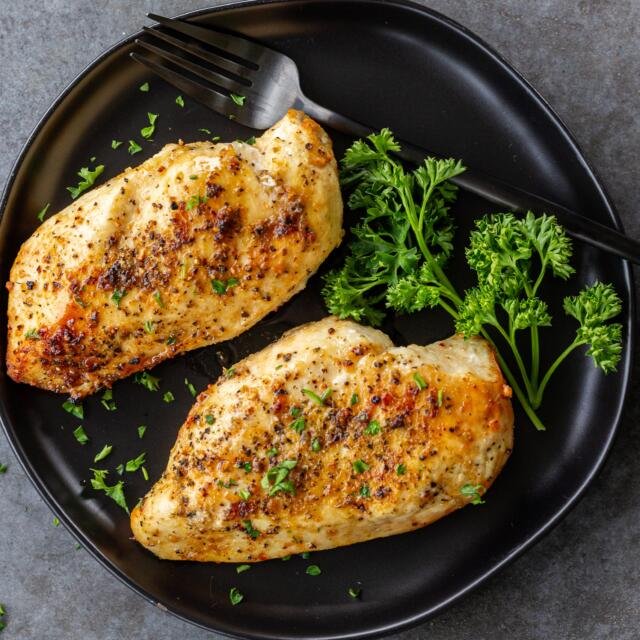 More Popular Air Fryer Recipes to Try