In this collection of dumpling recipes, you'll find everything from Japanese gyoza to Russian meat-stuffed pelmeni swimming in broth.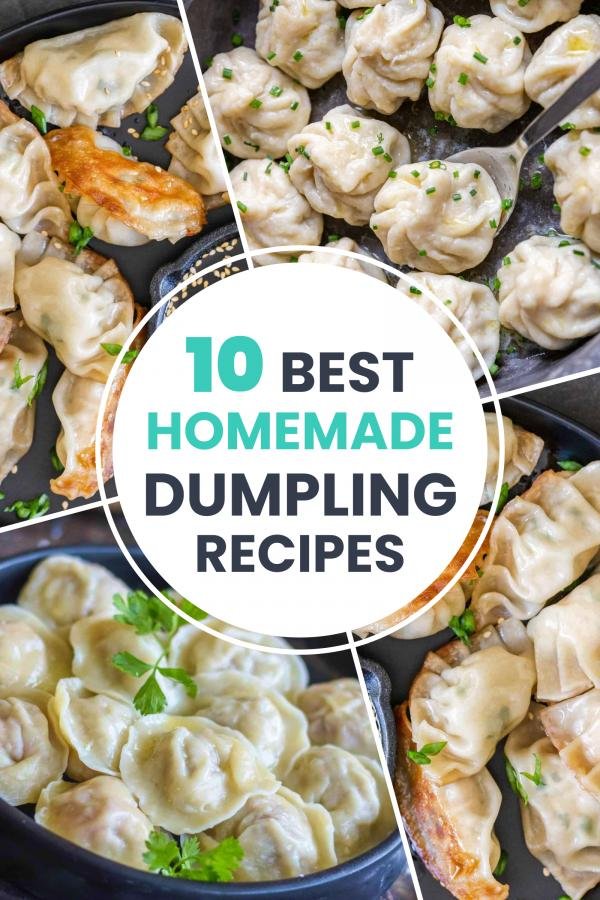 No matter which culture you come from, you probably have a handful of homemade dumplings you can't live without. From pan-fried Asian pork dumplings to Slavic chicken dumplings topped with sour cream, there's something so irresistible about popping the perfect bite-sized morsel in your mouth. To celebrate the world's obsession with dumplings in all their different shapes, sizes, and styles, we've gathered our best and brightest recipes all in one place. In other words, pack your suitcase because we're going worldwide!
The General Characteristics of Dumplings
To try and define a dumpling is nearly impossible. This broad category of food is so immense and diverse! They can range from sweet to savory, can be stuffed or unstuffed, and tend to be wrapped in a dough made of flour, potatoes, or bread. Above all, they're fun to eat, bingeable, and just so darn satisfying.
FAQ
What makes a dumpling a dumpling?
There's much debate about what makes a dumpling a dumpling, so we won't try and define it for everyone. For some, a dumpling only consists of a flour morsel that's boiled, while others consider dumplings to be any kind of finger food.
What types of dumplings are there?
Dumplings can range from boiled, deep-fried, pan-fried to baked. There are a million and one different varieties, which makes a dumpling obsession all the more fun!
Can you freeze most dumplings?
Yes, most dumplings can be frozen raw or cooked and stowed away in the freezer for a rainy day. To do so, assemble them on a baking sheet lined with parchment paper and pop them into the freezer uncovered. Once completely frozen, transfer them to a freezer-safe bag for 1-3 months.
10 Best Dumpling Recipes
Pelmeni are the national dish of Russia and an absolute must-try. They consist of tender flour dough that's stuffed with a savory meat mixture (typically ground pork, beef, chicken, turkey, or a combinations) and boiled to perfection. They're best served with sour cream and a sprinkle of fresh herbs. Hot Tip: Invest in a pelmeni mold to make the process so much easier.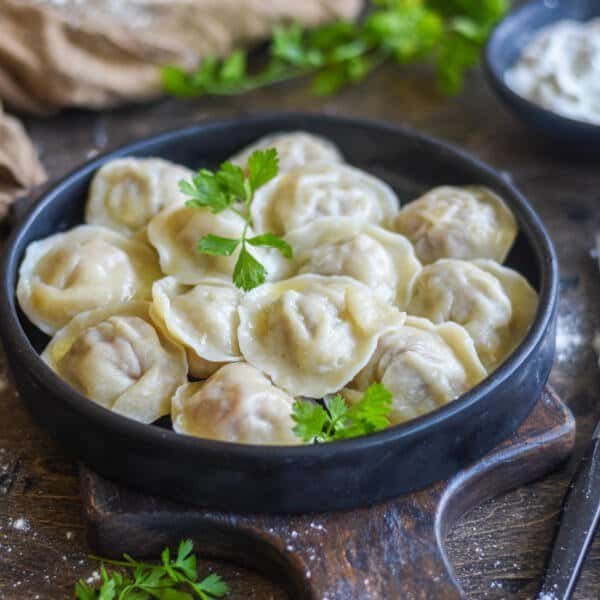 You'll find chebureki served as street food all throughout Russia. Typically, the signature yeast dough takes a bit of labor to make and roll out super thin with a rolling pin. But, you know we are all about shortcuts here at Momsdish! Our secret ingredient? Raw flour tortillas.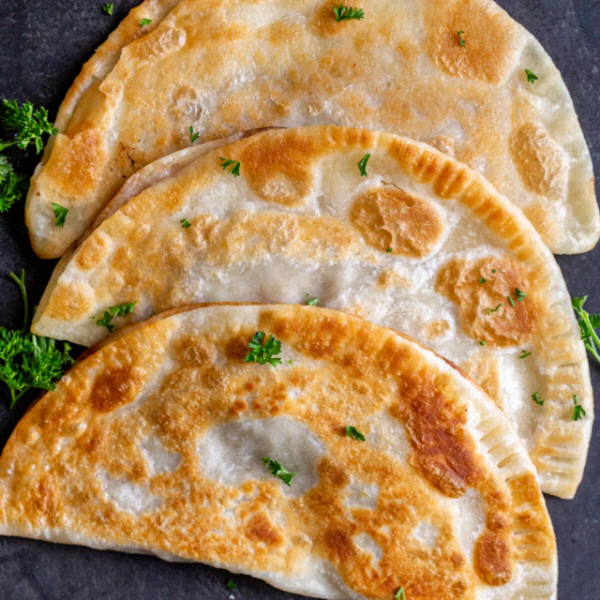 These gyoza consist of dumpling wrappers that are stuffed with ground turkey, cabbage, scallions, sesame oil, soy sauce, garlic, and other spices. Above all, don't forget to whip up a dipping sauce made of fresh ginger, soy sauce, rice wine vinegar, and chili oil to smother them in. Bonus: Included within the recipe is a photo step-by-step on how to get those signature pleats.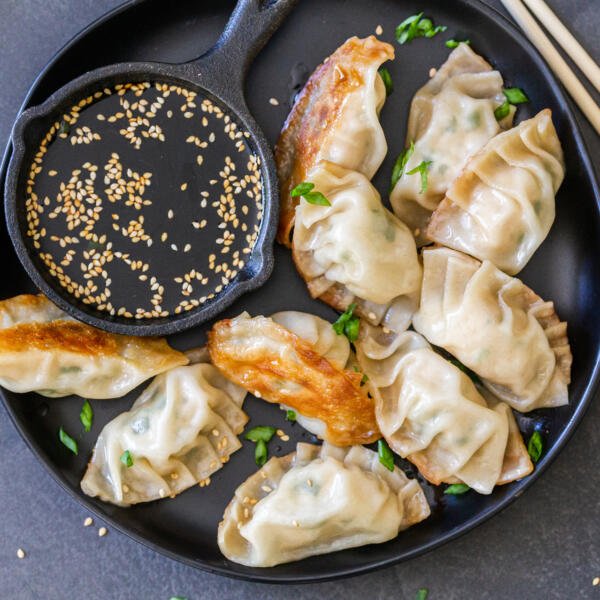 Halushki can best be described as Ukrainian-style gnocchi (although they're made with all–purpose flour, not potatoes). In this recipe, they're tossed with bacon bits, butter, and sauteed mushrooms. Serve them as a side dish to your favorite protein for a well-rounded meal.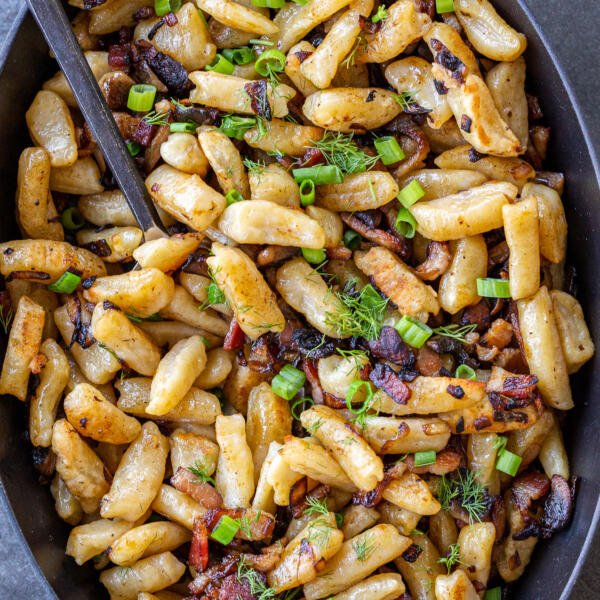 This dumpling list wouldn't be complete if we didn't throw in a couple of sweet options. Stuffed with a sweet filling of farmer's cheese, these Ukrainian dumplings are perfect for breakfast or dessert. Finally, top them with your favorite jam or a drizzle of melted honey for a sweet and salty flavor explosion.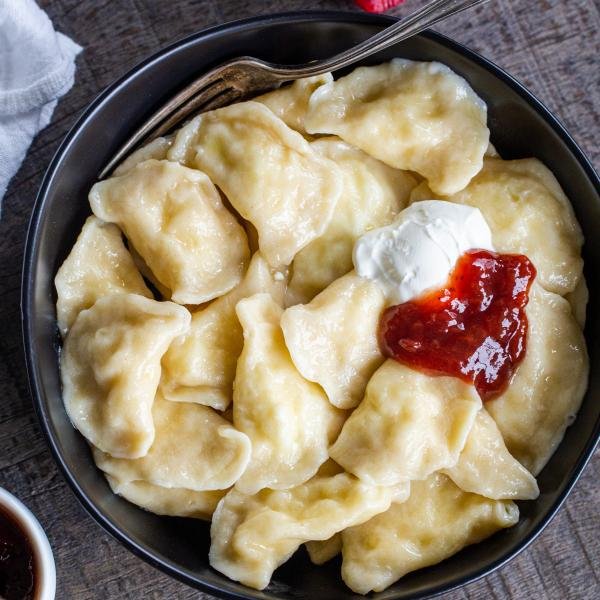 These tender pierogi are stuffed with mashed potatoes and cheese, boiled, and finished with a pan fry to turn them slightly crispy. Could they get any more delicious? Oh, yes.They're finished with a toss of butter and sprinkle of crispy bacon bits.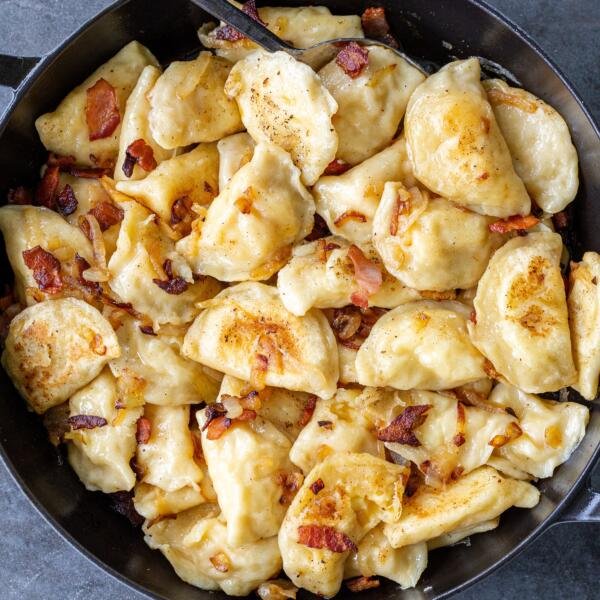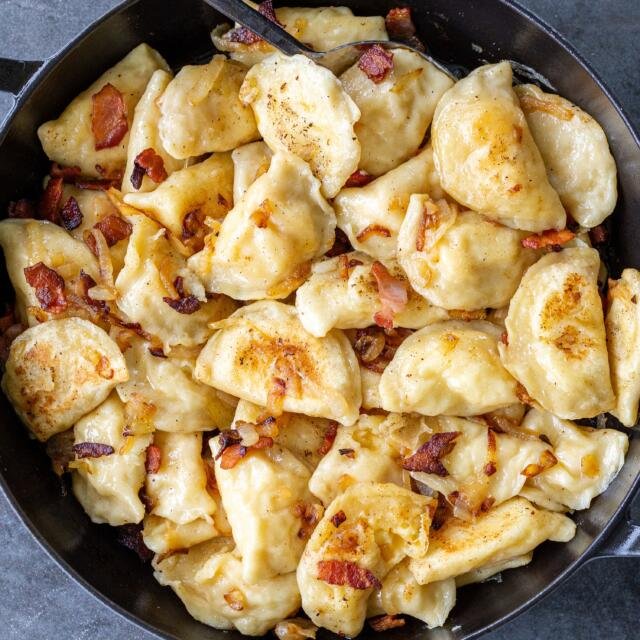 Khinkali are a popular version of dumplings served throughout the Eastern European country of Georgia. They look like little, scrumptious coin purses. In this version, they are filled with a mixture of both ground beef and chicken and herbs.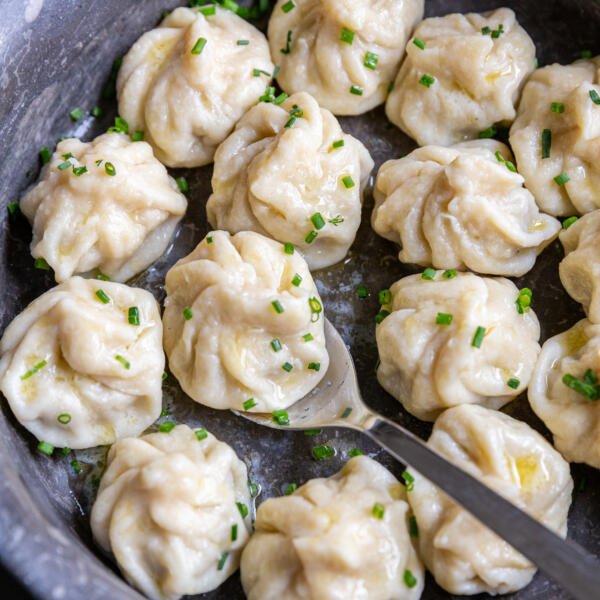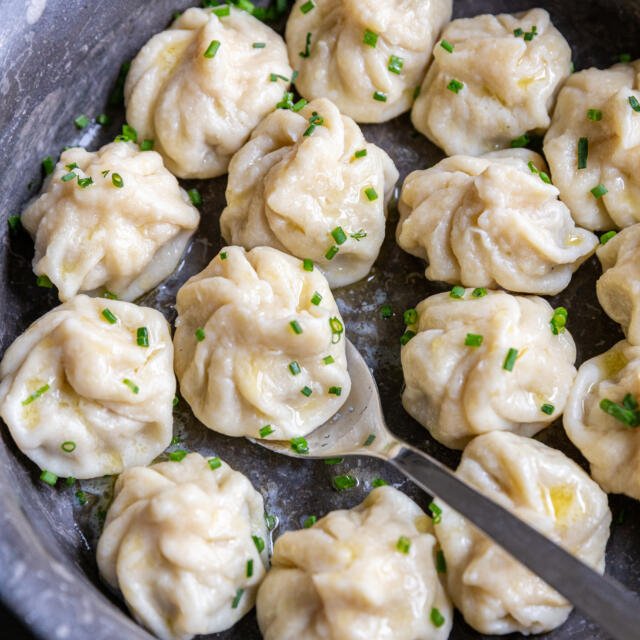 While pelmeni are amazing all on their own, there's nothing like throwing a batch into a simmering pot of chicken broth alongside your favorite vegetables. Slavic comfort food at its finest! Good luck trying to eat just one bowl.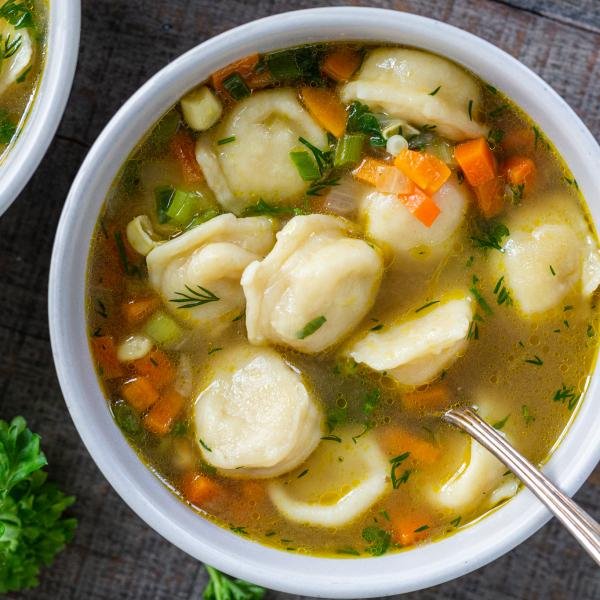 Above all, everyone needs a solid chicken dumpling soup recipe to get them through the winter. This simple recipe includes all the essentials – juicy chicken, potatoes, carrots, and tender drop dumplings. In addition, it's 100% kid-friendly and a great way to sneak veggies in a pick eater's diet!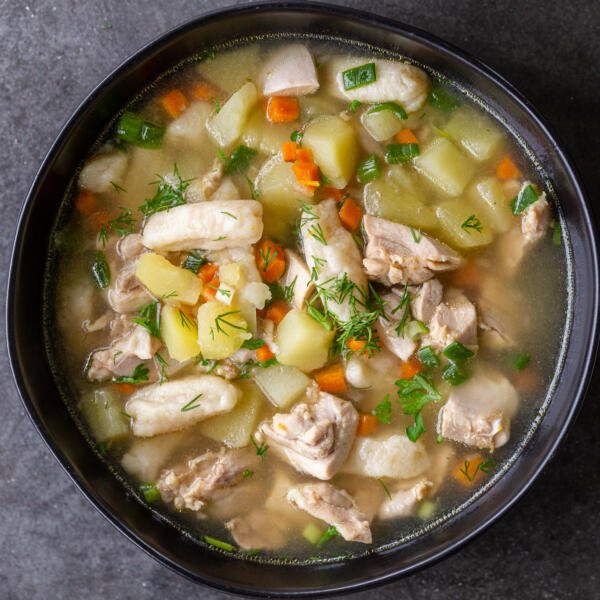 Skip ordering Chinese takeout, grab a large pot, and make your own wonton soup at home with Asian-style dumplings, bok choy, mushrooms, and green onions. Use our pelmeni recipe or pick up a bag of your favorite wontons from the grocery store. If you want the soup to be a bit more filling, add in your favorite rice noodles or a bag of frozen shrimp.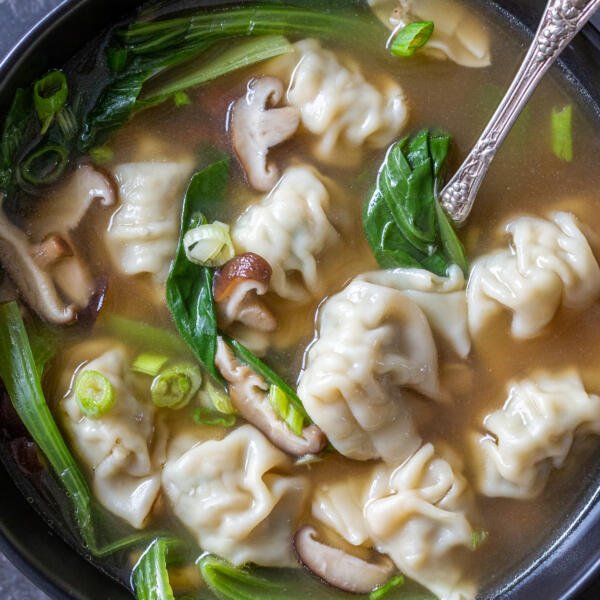 Other Similar Recipes You May Like