Nothing warms the soul like solid chicken soup recipes. In this round up, we share some of our favorite white meat, brothy recipes to soothe you to the core!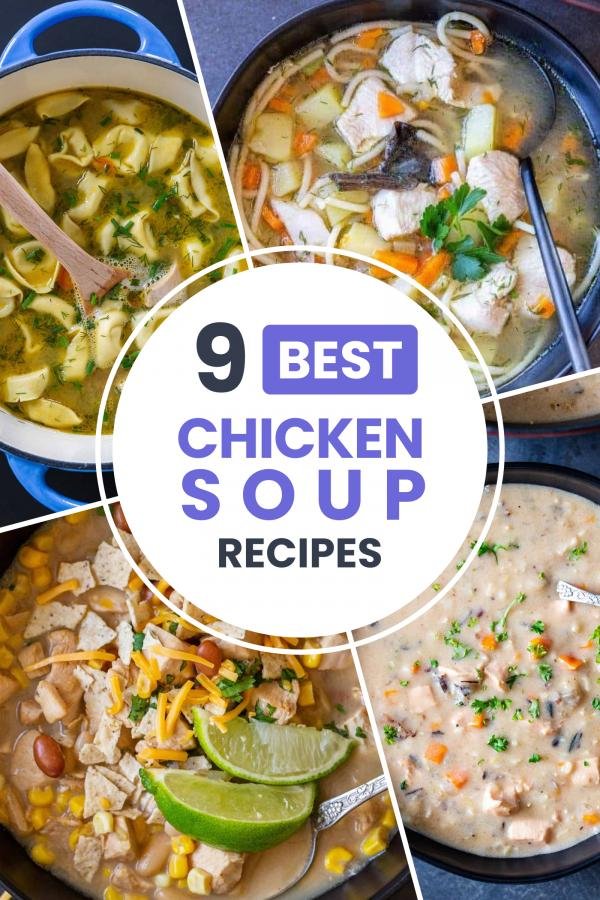 This round up of chicken soup recipes will warm you straight to your core. A classic comfort food, there's nothing like the smell that emanates from your kitchen when a large pot of the good stuff is simmering on your stove top. The common thread between all these recipes? They have minimal ingredients and maximum flavor.
Hot Tip: Whip up some homemade chicken broth to use for your favorite soups. Save all your veggie scraps throughout the week!
The Perfect Soup Pot
If you haven't already discovered the wonders of making soup in a Dutch oven, you're in for a treat. Not only does a good Dutch oven hold a ton of soup, but it also distributes heat and moisture so well (hello, tender meat!). We love this one from Staub – it never leaves our stovetop.
My Go-To Staples for Chicken Soup Recipes
Chicken soup is one of those dishes that's found all around the world in so many different styles and iterations. What's common between all of them are some central ingredients – from herbs to veggies – that bring out the best in everyone's favorite white meat.
Herbs: Chicken soup and herbs were made for one another. For typical Slavic-style chicken noodle soup, you'll find fresh dill, parsley, and green onions front and center. We can't get enough and stir these three herbs into most of our favorite soups. Other popular herbs that complement white meat include fresh thyme and rosemary.
Veggies: For most chicken soups, you'll find one, repeating trifecta of veggies featured – celery, carrots, and yellow onion. In French cooking, this combination is called a "mirepoix" and it's considered an essential base for everything from soups to pasta dishes (think: bolognese). Typically, the veggies are sautéed until softened with olive oil or butter in the same dutch oven or pot that you'll build the soup within. Hello, creating the perfect base for your soup!
Spices & Seasonings: When it comes to seasoning the broth, ingredients like bay leaves, minced garlic, salt, and freshly cracked black pepper are a must. You can obviously stray away from these and get more experimental, but they are standard and always a welcome addition.
Broth: Whether you're starting with a homemade chicken broth or making one of the fly with your favorite bouillon cubes or concentrate (we absolutely adore Better Than Bouillon bases), the broth is essential to bind all the ingredients together.
Hot Tip: Always cook soups over medium heat (medium high heat at most) to give the ingredients time to meld together and develop. Cooking soup at too high a heat can cause your veggies to become mushy and your protein to become rubbery!
FAQ
What can you add to my bland chicken soup?
To doctor up your chicken soup, you can add a little salt until the flavor suits your needs. If you're watching your sodium, opt for fresh lemon juice instead.
What cut of chicken is best for soup?
You can't go wrong with using all the different cuts of chicken for soup. That said, chicken breast will yield a leaner soup while skinless chicken thighs will create a fattier soup. If you are a fan of marrow, we suggest using a bone-in cut for extra depth of flavor.
Will chicken soup help a cold?
Yes, it has been widely rumored that chicken soup is a great food to eat when you have a cold. It's been known to clear up congestion and ease general symptoms, making it not only tasty but therapeutic.
Can you boil raw chicken in chicken broth?
It's perfectly safe to boil raw chicken in chicken broth. This is the best way to ensure that your chicken doesn't overcook for soup.
Can you use canned chicken for soup?
Yes, you can use canned chicken for soup but you need to make sure to rinse it throughly under cold water before adding it. Canned chicken tends to come in a brine that's flavorless, thick and best removed before adding to other recipes.
This simple chicken and pasta soup is sure to satiate your craving for savory chicken and cheese filled pasta. Super delicious and crazy easy!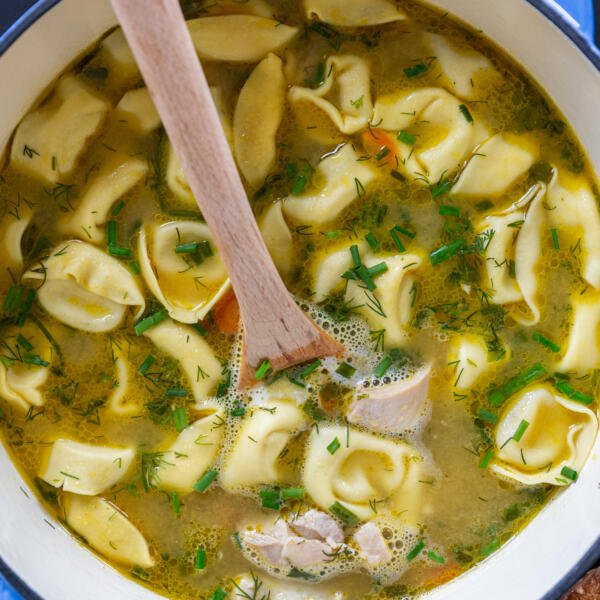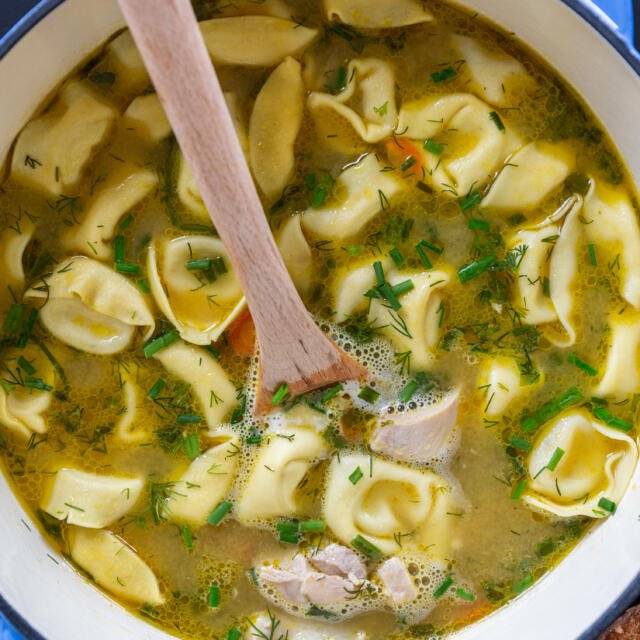 This crazy easy soup is packed with chicken and veggies. Slow cooked until tender, it's best served with sourdough bread and butter.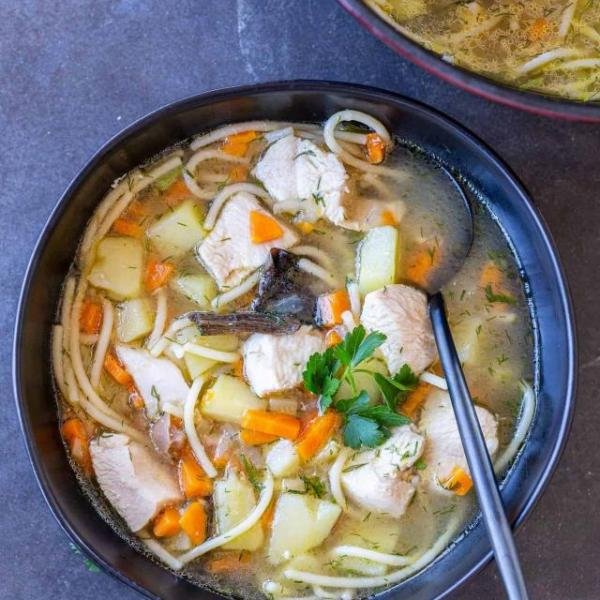 This carby soup is made of boneless skinless chicken breast and wild rice. For a quick shortcut, use rotisserie chicken and precooked rice.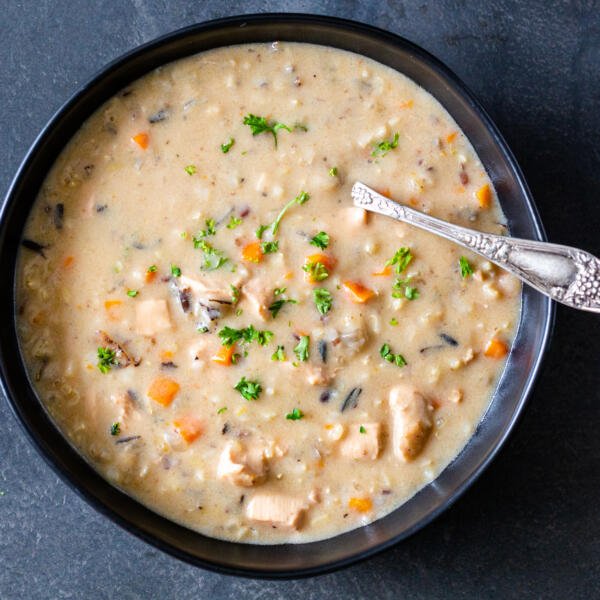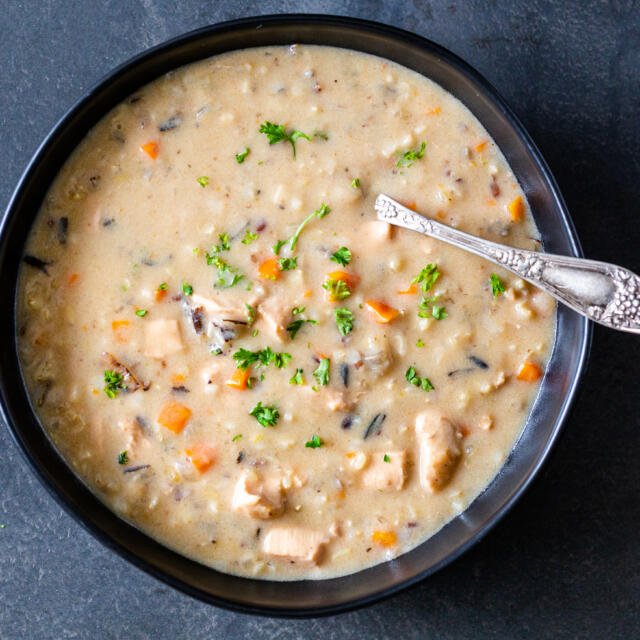 This white bean chicken chili is best served with tortilla chips, cheese and lime wedges. Make it on a cold day and curl up on the couch! Who doesn't love white beans and chicken?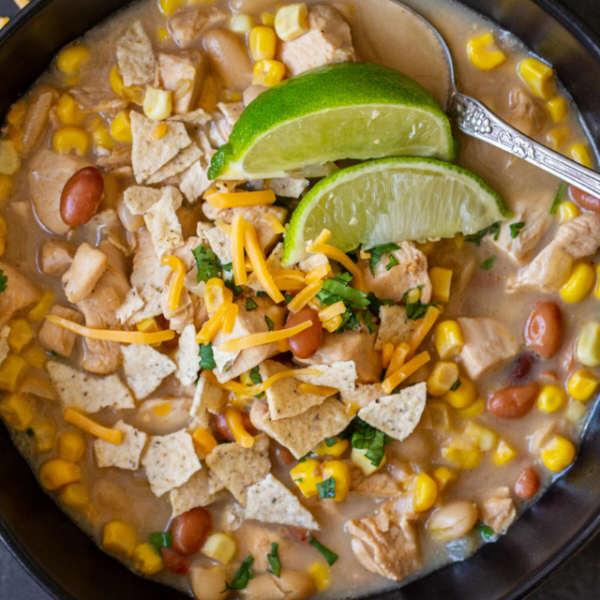 Do you like double protein? If so, you're going to love the combination of tender lentils and juicy chicken. The taste is out of this world!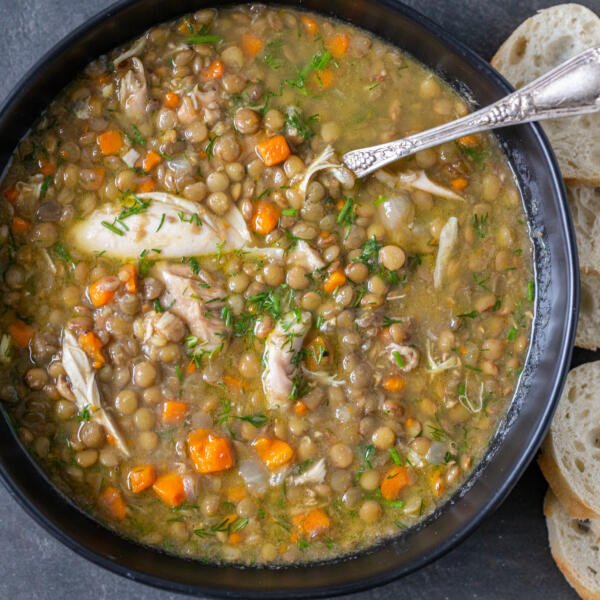 This potato dumpling and chicken soup is perfect for Italian dinner night. If you're feeling up to it, make homemade gnocchi.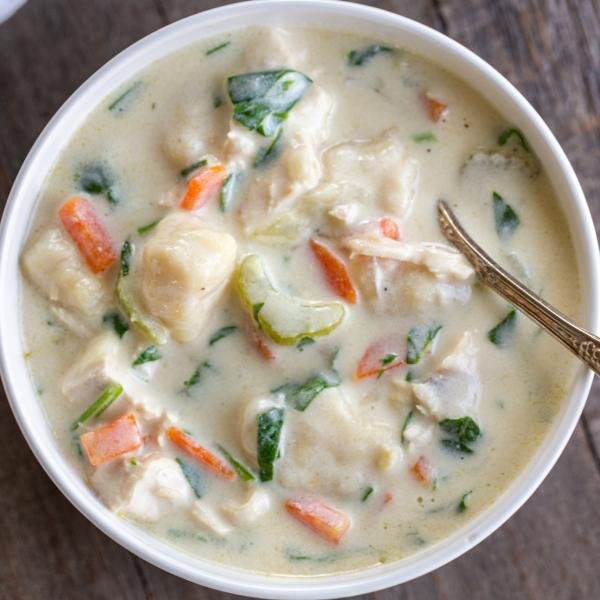 Don't panic! Chicken gizzards are actually quite tasty. You'll love how much they complement the dried white mushrooms and savory chicken broth.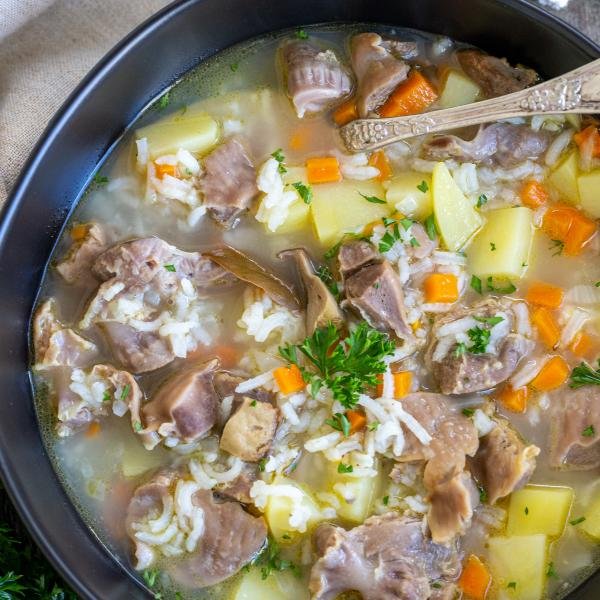 This homemade chicken noodle soup will warm you down to the core. Packed with fresh herbs like fresh parsley and green onions, it will feed both your heart and soul.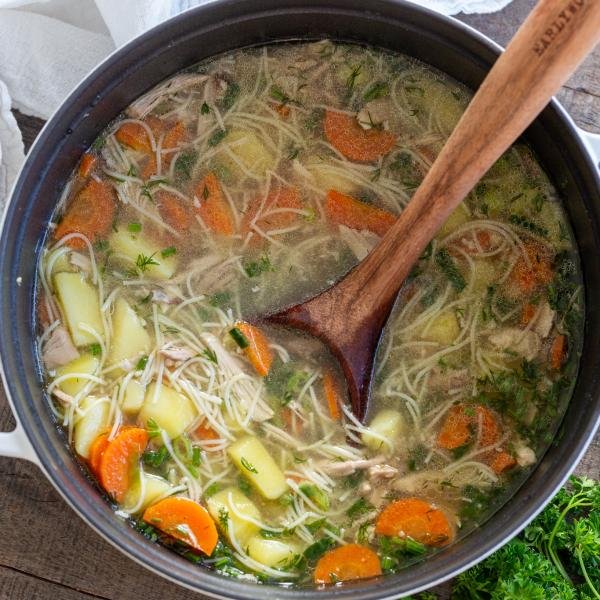 This Russian split pea soup is made with bone-in chicken drumsticks, carrots, potatoes and other vegetables. Get ready to go back for seconds and thirds.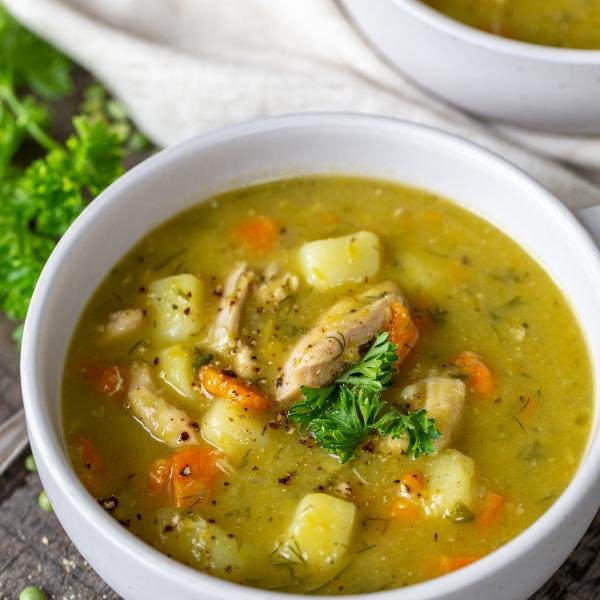 More Tasty Soup Recipes to Try