This collection of easy chicken recipes will have you wondering why you ever settled for bland bird. Winner winner chicken dinner!
Chicken has always been an all-star when it comes to quick weeknight dinners…and for good reason. It's such a versatile and timeless protein. At the same time, it's one that can get old fast if you don't keep things fresh and exciting. To keep you from getting bored and falling out of love with everyone's favorite bird, we've gathered 15 of our easiest chicken recipes all in one place. Without a doubt, you're bound to find a handful of dishes that the whole family will love!
Kitchen Tools for Your Fav Chicken Recipes
A couple of essential kitchen tools will have you well on your way to chicken glory. Above all, they'll make cooking easier.
Poultry Shears: Poultry shears make it easier to cut through tough bone and muscle.
Instant-Read Meat Thermometer: A meat thermometer takes all the guesswork out of gauging the doneness of your chicken. Once it hits 165°F, it's safe to eat.
Cast-Iron Skillet: Cast-iron is great for cooking chicken, as it retains a nice even heat and moisture.
Different Cuts of Chicken & How to Use Them
Ever stood in front of the chicken aisle with complete and utter confusion? You're not alone. Below, find the different cuts that are out there and how they're typically used in different chicken recipes.
Whole Chicken: Whole chicken is great for sheet pan dinners and spatchcocking. By the same token, it's also wonderful for meal prepping on Sundays and using for quick chicken salad, sandwiches, tacos, and beyond.
Chicken Breast: Chicken breast is easily the most popular cut of chicken. It can be used for everything from stir frys to grilled BBQ chicken. Breasts are 100% white meat and lean, making them prone to drying out. But, when cooked properly they're as irresistible as dark meat.
Thighs: Chicken thighs are dark meat and notoriously full of flavor. They are great baked with the skin-on or for making classic fried chicken.
Drumsticks/Legs: Drumsticks are wonderful for slow cooked stewed meat dishes, deep-frying, or baking in a stick glaze. As an added bonus, they're typically dirt cheap to buy in bulk!
Wings: Wings are a good balance of dark and white meat. Typically, you'll find them as baked or deep-fried to perfection and tossed with sauce.
FAQ
What are some different ways to cook chicken?
Chicken can be cooked in a million and one different ways. It can be baked, pan-fried, deep-fried, tossed into soups, boiled, and poached.
How do you fix a bland chicken?
If you have bland chicken on your hands, the most natural way to fix it is to add more salt. If you don't want to add more sodium, try sprinkling it with fresh herbs and lemon.
Which is healthier: boiled or baked chicken?
Boiled chicken is healthier, as it doesn't require any butter or oil to cook. That said, it's the most surefire method to turn your chicken dry. Unless you're boiling chicken in a soup, avoid boiling your chicken all-together.
What's the proper way to thaw frozen chicken?
For best results, thaw chicken in the fridge overnight. If you need to speed up the process, pop the chicken into an ice bath (make sure it's in a sealed bag) until thawed. Avoid using the microwave to thaw it, as this method tends to always make chicken tough and rubbery.
15 Insanely Simple Chicken Recipes
These air fryer chicken wings taste so gluttonous, you'll never even notice they aren't drenched in frying oil. Serve them alongside celery and carrots sticks, light ranch dressing, and honey mustard for a killer appetizer spread.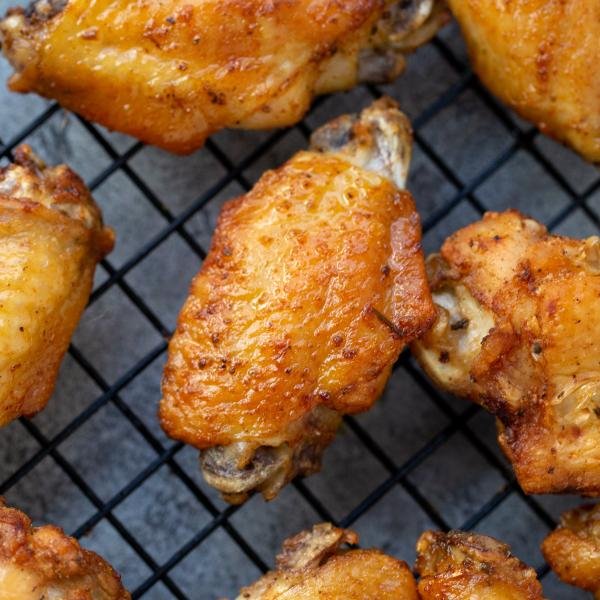 These Instant Pot chicken thighs taste like they've been slow cooking in the oven for hours despite the fact they only take 30 minutes to make. The juices that develop from the onions, chicken drippings, and paprika are almost better than the chicken itself!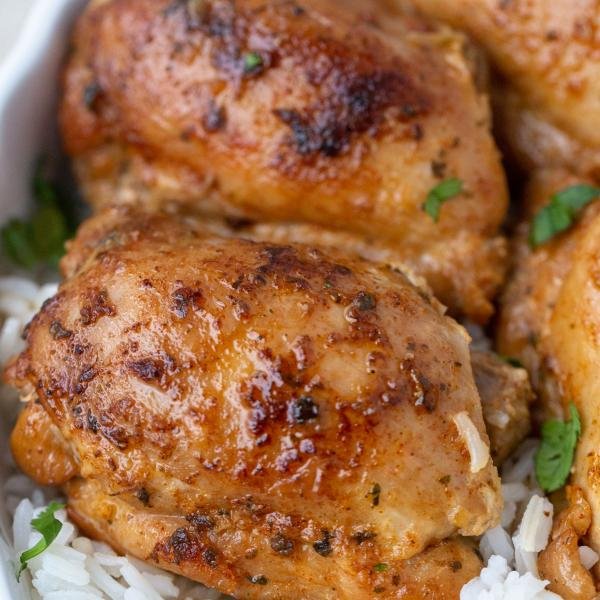 Making your own chicken broth from scratch is such a game changer from using canned or boxed varieties. All you need is a couple vegetables, bay leaves, and a little salt.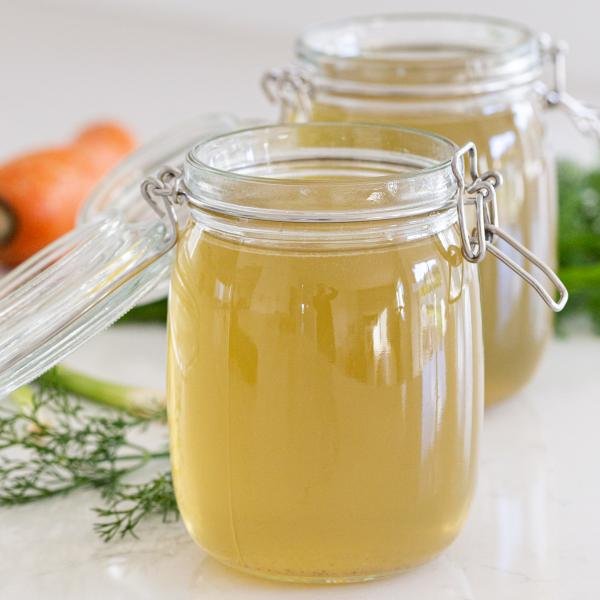 These spinach stuffed chicken breasts are so foolproof. The creamy cheese filling prevents them from turning out dry, while also making you fall in love with a chicken breast all over again. Serve them alongside a heaping pile of mashed potatoes for your next dinner party.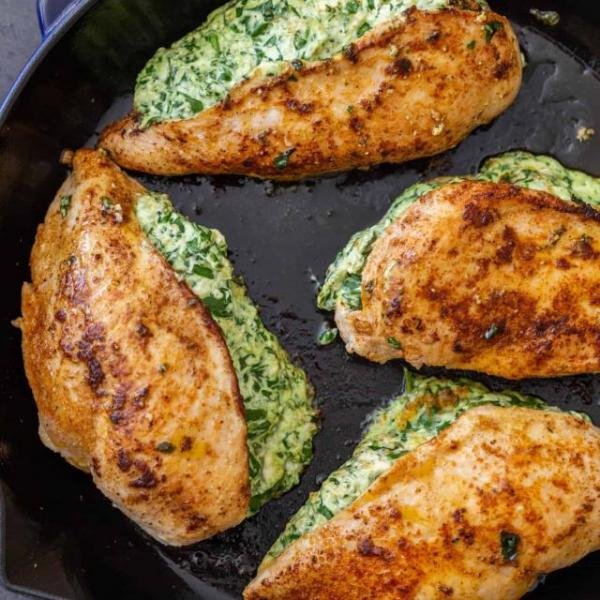 These easy chicken quesadillas are about to become your skillet's best friend. Made with bell peppers, onion, salsa, and gooey cheese, they're perfect for quick weeknight dinners or appetizer spreads.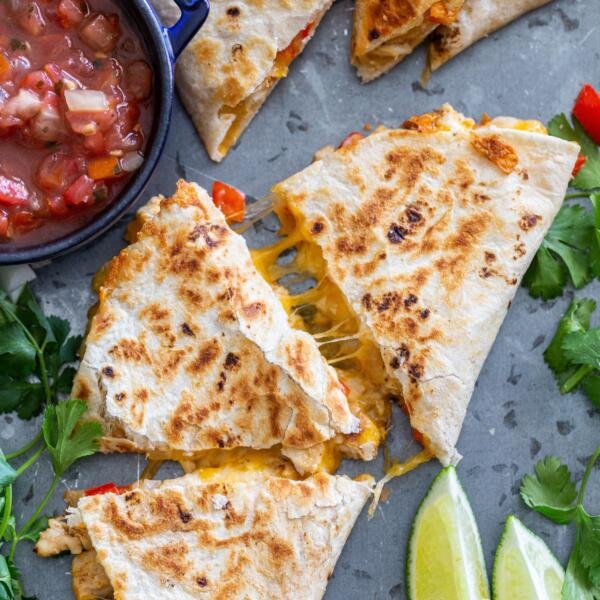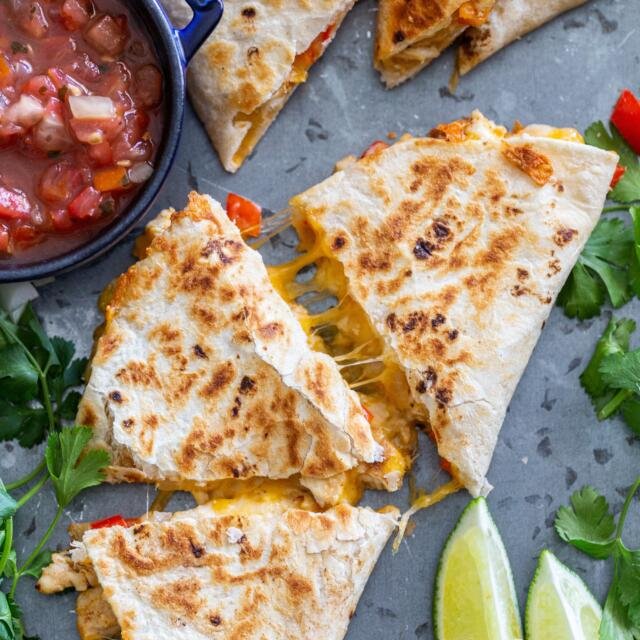 If standing in the Costco food court line is the best part of your grocery shopping trip, you get it. The Costco chicken bake almost has a cult following at this point. Full of tender chicken, crispy bacon, cheese, and dressing, it's the definition of comfort food.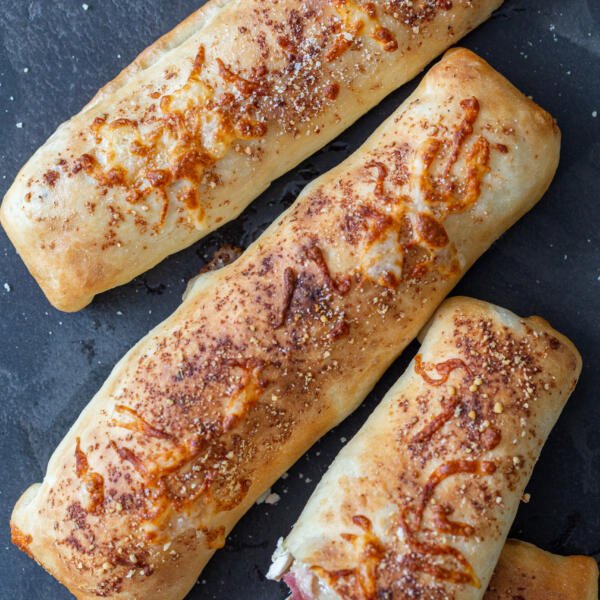 If you love a fried chicken sandwich but hate the idea of getting fast food, this copycat recipe of Popeye's famous chicken sandwich has your name on it. Serve it simple as-is, or topped with tomatoes and red onion.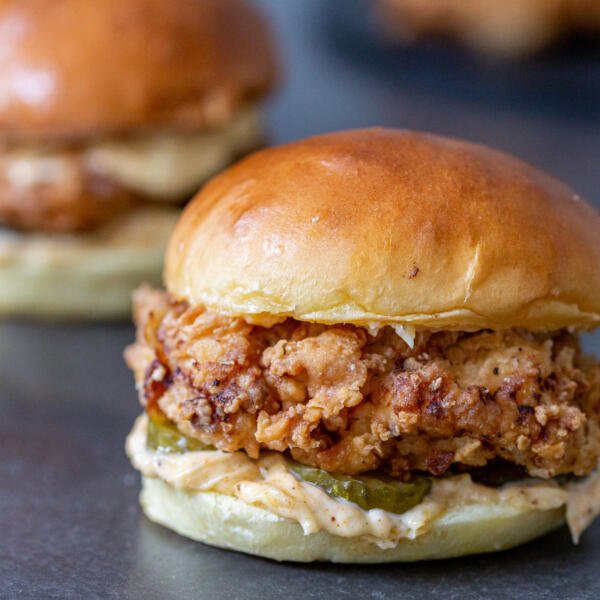 This pasta dish is garlicky, creamy, and so comforting. If you have leftover rotisserie chicken, swap out the chicken breast for it for a quick weeknight meal. Best topped with fresh basil and a chunk of cheesy garlic bread.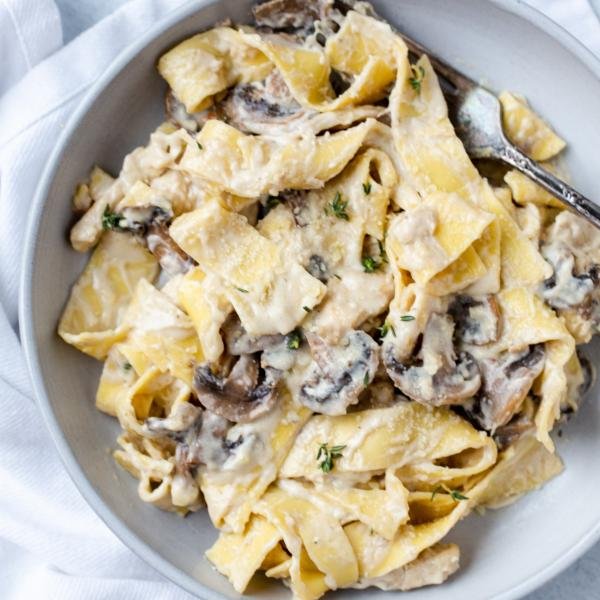 These chicken tenders will have you swearing off frozen varieties for good. 100% kid-friendly, guilt-free, and delicious.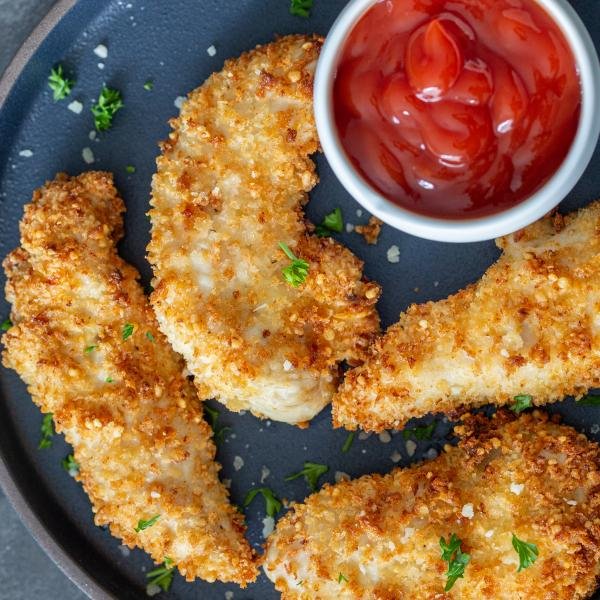 Everyone needs a solid baked chicken legs recipe in their back pocket. Feel free to switch up the spices to suit the meal you're putting together. This recipe couldn't get any more versatile.
When you're not in the mood to cook, this sheet pan dinner of chicken and potatoes is the answer to your prayers. Hello, minimal clean-up!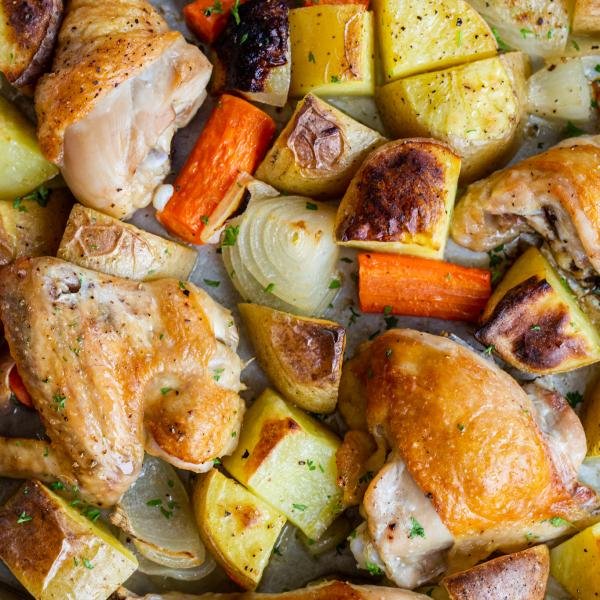 PF Chang's is famous for these super flavor, ground chicken lettuce wraps. Make them at home for a healthy low-carb meal or a quick appetizer.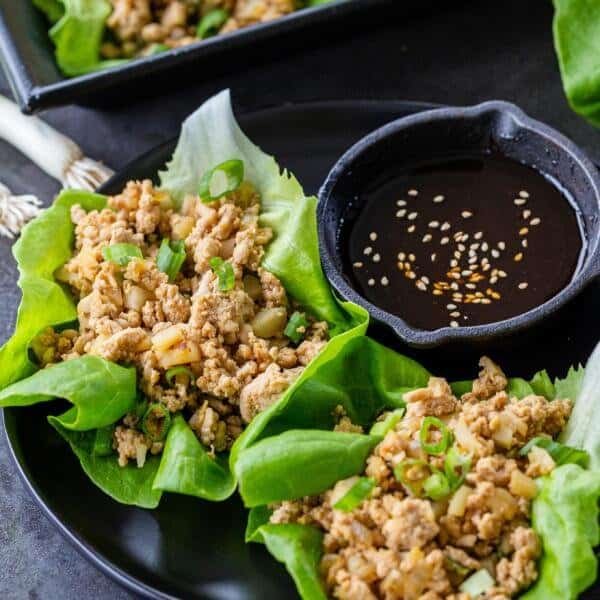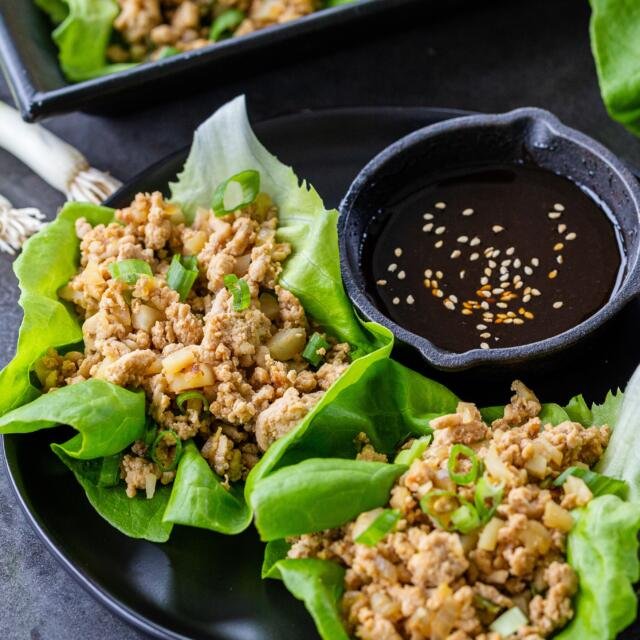 ​Yakisoba noodles are Japanese stir-fried noodles and you need them in your life. Made with tender chunks of chicken and perfectly sauteed veggies, you'll go back for bowl after bowl.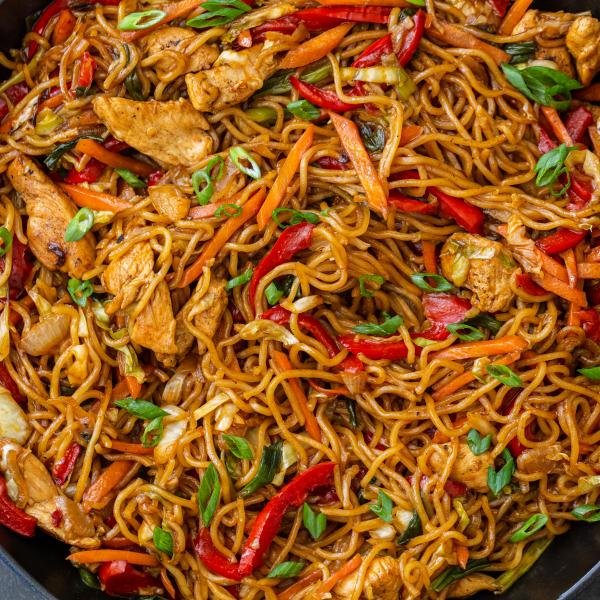 The classic baked chicken thigh that will be on repeat on your dinner table. So simple to make and perfect for pairing with a wide array of sides. Shred the leftovers and use them for you favorite chicken soup or chicken stew (chicken tortilla soup immediately comes to mind).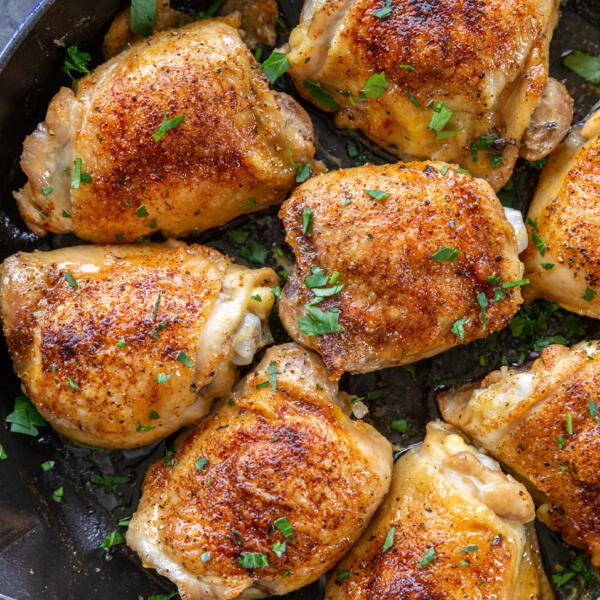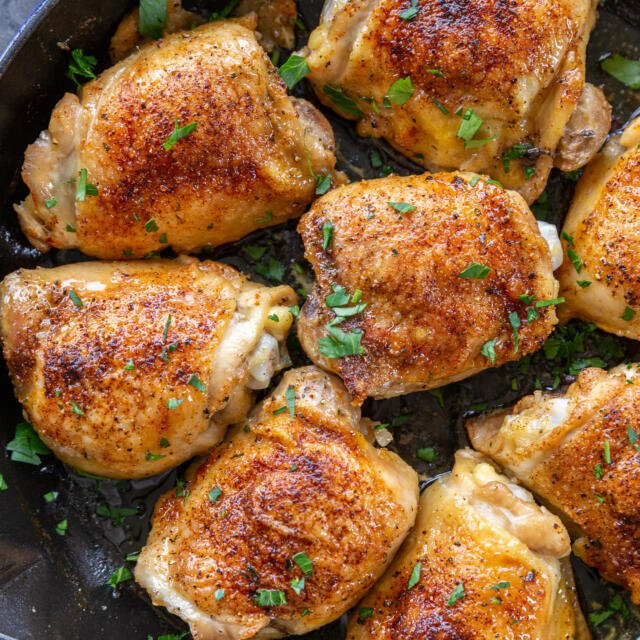 You'll be hard pressed to not find these rice stuffed chicken thighs served at nearly every Slavic get-together on the planet. A meal in and of themselves, they're juicy, filling, and always a crowdpleaser.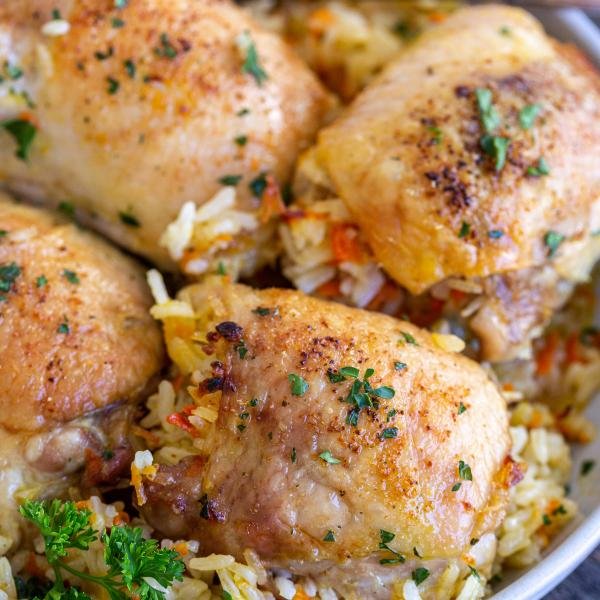 ​More Chicken Recipes to Try