From tasty soups to decadent pasta, this collection of our best Olive Garden copycat recipes has something for everyone. Olive Garden lovers unite!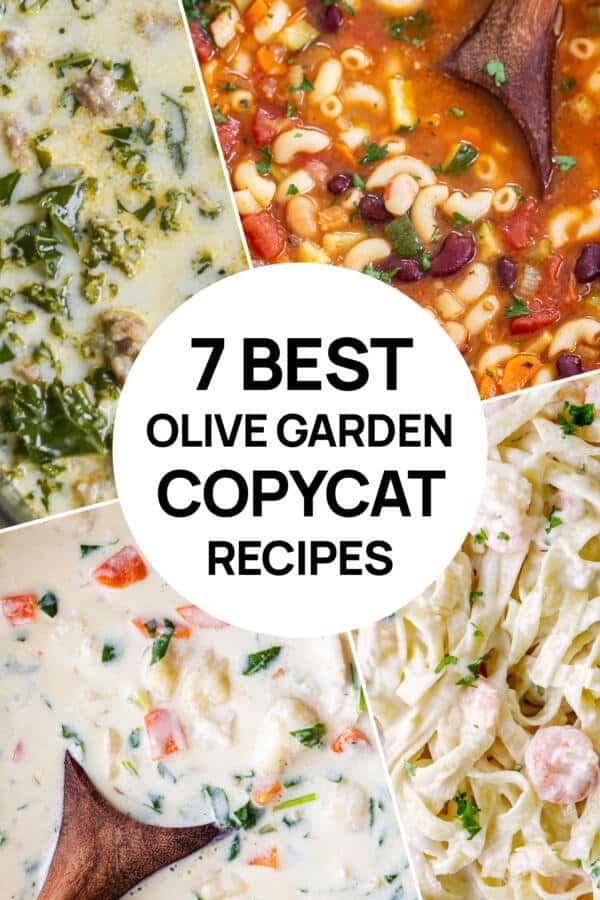 Olive Garden is one of those tried-and-true chain restaurants. From their bottomless soup and salad deal (c'mon…Olive Garden salad dressing is so good!) to their endless list of pasta, there's a little something for everyone. Since we are lovers of all-things-homemade, we decided to put all of our copycat recipes in one place for all you Olive Garden addicts out there. Here's to saving money and DIY!
Olive Garden's Most Popular Dish
It's not a secret that chicken alfredo is a staple dish in Olive Garden. To deliver on everyone's favorite, we've included two different renditions on Olive Garden's alfredo – a shrimp fettuccine alfredo and a chicken mushroom fettuccine alfredo.
What are all the Different Soups Served at Olive Garden?
Olive Garden has four soups it serves at most of its locations. They are as follows:
Zuppa Toscana Soup – Creamy broth with Italian sausage and kale
Minestrone Soup – Tomato-based broth soup with pasta, veggies, and beans
Pasta e Fagioli – Tomato-based broth with pasta, sausage, and beans (not featured on our list, but you can easily add spicy Italian sausage to the minestrone soup recipe and it would be super similar)
Chicken and Gnocchi – Creamy broth with chicken and potato dumplings
Did you know? Dutch ovens are fabulous for making soups. They hold moisture so well. In most of these Olive Garden copycat recipes, you'll see Staub pictured and for good reason – you can't live without it!
7 Best Olive Garden Copycat Recipes
Here you'll find our 7 best Olive Garden copycat recipes. Some are super similar to the original, while others contain a twist.
This one-pot Zuppa Toscana is nearly identical to the taste of the original. It features medium Italian sausage, kale, yellow onions, potatoes, and loads of garlic. This is by far our favorite Olive Garden recipe on the list! If you like it on the spicier side, swap in spicy Italian sausage or add in a few dashes of red pepper flakes.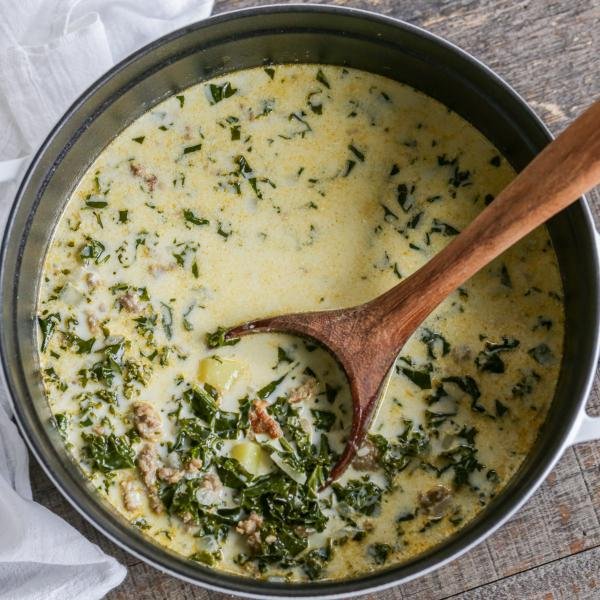 A vegetarian soup that eats like a meal! This classic minestrone has all the traditional ingredients – carrots, celery, zucchini, onions, kidney beans, canned tomatoes, spices, and herbs. Serve it in a big bowl with freshly grated parmesan cheese or romano.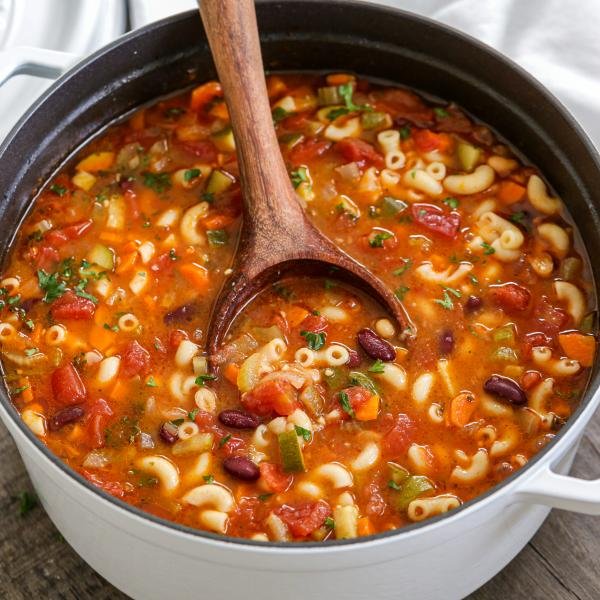 This creamy, decadent soup is packed full of tender chicken breast, gnocchi, and chopped spinach. While store-bought gnocchi is always an option (Trader Joe's has a great version!), make a batch of homemade gnocchi if you're feeling ambitious.
Tender, juicy shrimp are tossed with fettuccine noodles and creamy alfredo sauce. Despite the minimal ingredients list, this pasta dish doesn't skimp on rich flavors. What's even better? This dish comes together in 30 short minutes!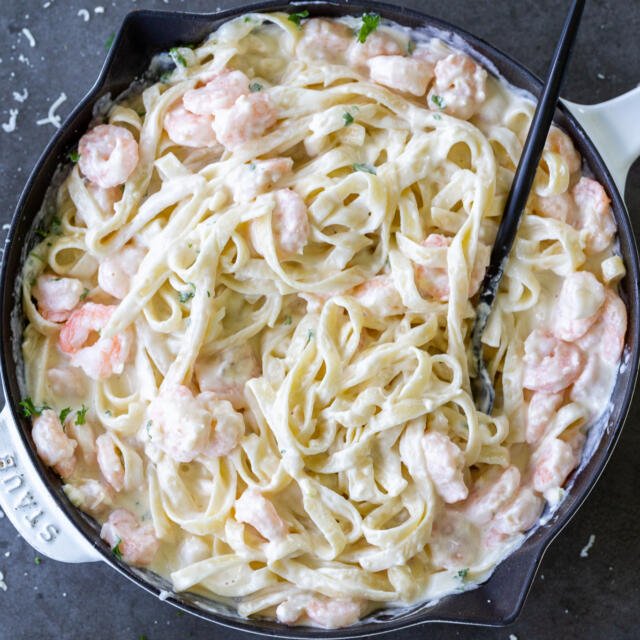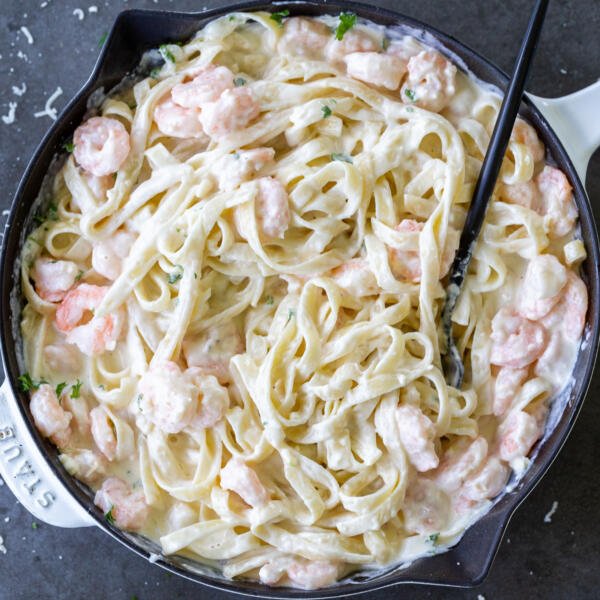 This fettuccine packs an entire serving of vegetables in each bowl. It's a perfect way to sneak some produce onto the plates of picky eaters. There are also two ways to elevate the flavors in this dish: 1) add in some crisped-up bacon bits or 2) swap in grilled chicken to add a bit of smokiness.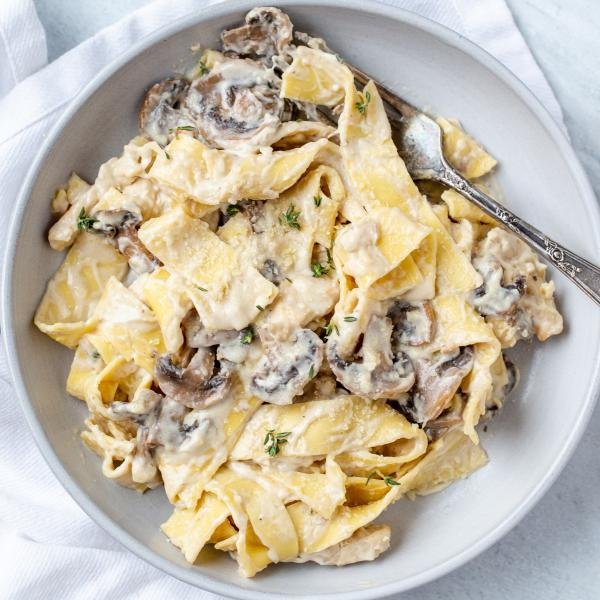 Skip out on bottled alfredo sauce and make your own in just 5 minutes. The kicker? You only need 5 ingredients – heavy whipping cream, butter, parmesan cheese, garlic cloves, and garlic parsley salt! If you're a canning whiz, you can make a huge batch and have homemade alfredo on hand for months.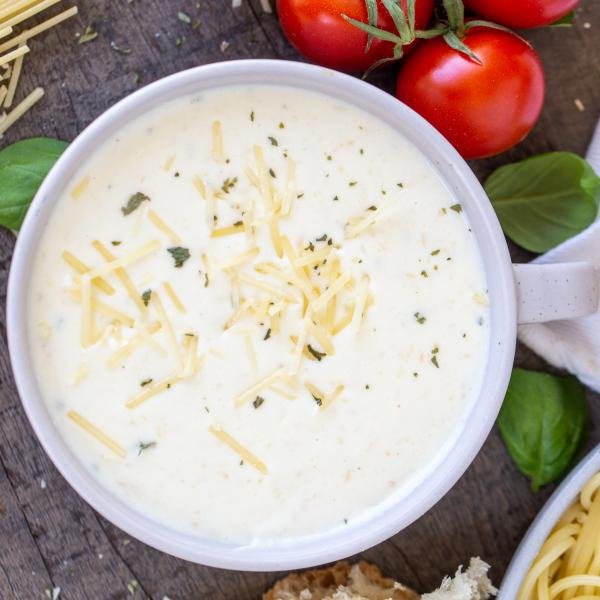 While these aren't an exact replica of Olive Garden breadsticks, they are just as delicious. Serve them as appetizers alongside marinara sauce dip or as a side dish to pasta or salad. They are also super easy to freeze, making them perfect for meal prep. Make them with a store-bought premade pizza dough, or make them from scratch using our simple homemade pizza dough recipe.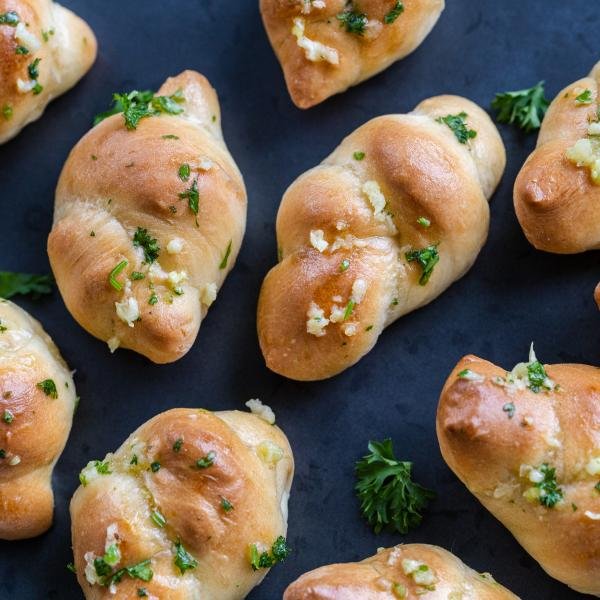 Don't forget desserts! Every Italian feast deserves to be rounded out with a tasty dessert. Tiramisu cake or panna cotta are perfect for the occasion.
More Tasty Italian Dishes