Looking for the best Farmers Cheese recipe? Once you try this recipe, you will never want to buy Farmer's Cheese from a store again.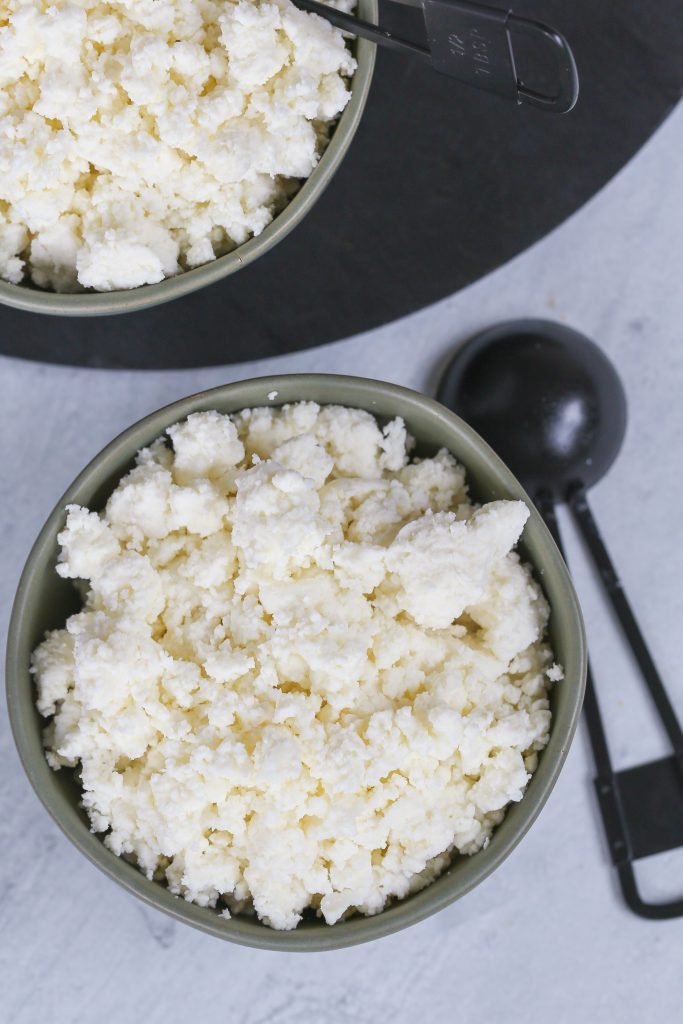 In fact, many of my favorite desserts are made with this Easy Farmers Cheese Recipe! For instance, Farmers Cheese Coffee Cake Recipe, Apricot Farmers Cheese Cake and Farmers Cheese Cake aka Zapenkanka are all made with this easy recipe.
Farmers Cheese is common in European countries. Both my mom and grandma have been making homemade farmers cheese for as long as I can remember. In Ukraine, it's especially popular with Vareniki.
I've tried many varieties of Farmers Cheese recipes, but have not been satisfied with the results until I discovered this one. The cool thing about this recipe is that it has no waiting time for milk to curdle and in my opinion, it tastes exceptionally good!
Farmers Cheese Substitute
Making Farmers Cheese is not difficult at all. But, if you want to make it even easier, try the Easy Farmers Cheese Substitute recipe. It doesn't work for every recipe, but may be able to save you even more time.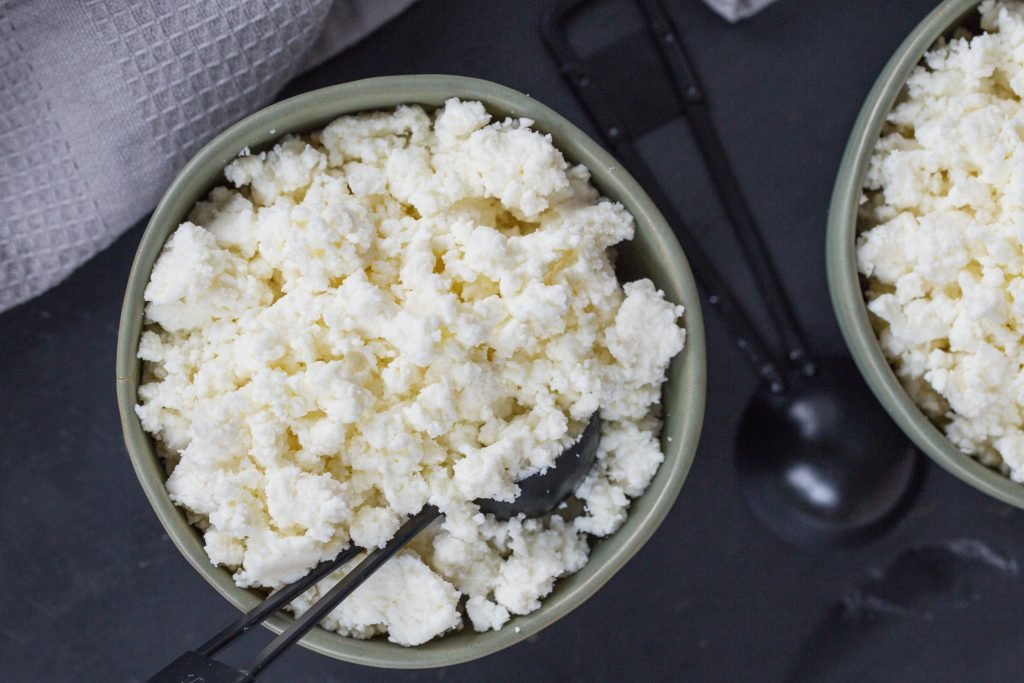 More Ways to Use Homemade Farmer's Cheese
Since the homemade cheese like this has a very mild flavor, you may be wondering how to use it outside of the recipes I shared. It's a delicious farmers cheese, and is ideal for many great pairings.
Add to homemade pierogie's for a creamy filling that pairs well with almost any herb blend
Mix into a cheesecake recipe for a creamier texture
Use in place of ricotta in stuffed shells or lasagna
Add to a traditional Mediterranean salad or recipe in place of Feta cheese
Use in Indian dishes and curries instead of Paneer
How to Store Homemade Cheese
When making this homemade Farmer's Cheese recipe, you know you will end up with more than you may typically buy in a grocery store. While I have some great recipes listed below that use this recipe, you may still have extra on hand. Since I don't like it to go to waste, I prefer to store in my refrigerator in an airtight container. Typically, this lasts for around 10 days.
Some cheesemakers suggest wrapping homemade cheese in waxed paper and then plastic wrap to keep fresh for longer. This doesn't work as well with crumbly cheese, but is another option you may want to try. I prefer simply storing in airtight containers since we usually eat it before it goes bad.
Other Tasty Recipes that Use Farmer's Cheese Recipe
Recipe
Once you use this recipe, you will never want to buy Farmer's Cheese from a store again.
Nutrition Facts
Easy Farmer's Cheese Recipe
Amount Per Serving
Calories 3509
Calories from Fat 1665
% Daily Value*
Fat 185g285%
Cholesterol 568mg189%
Sodium 2444mg102%
Potassium 7684mg220%
Carbohydrates 285g95%
Protein 180g360%
Vitamin A 9200IU184%
Vitamin C 70.8mg86%
Calcium 6427mg643%
Iron 1.7mg9%
* Percent Daily Values are based on a 2000 calorie diet.