Looking for the best farmer's cheese recipe ever? Look no further. This one is creamy, dreamy, and can be used anywhere you would use cottage cheese!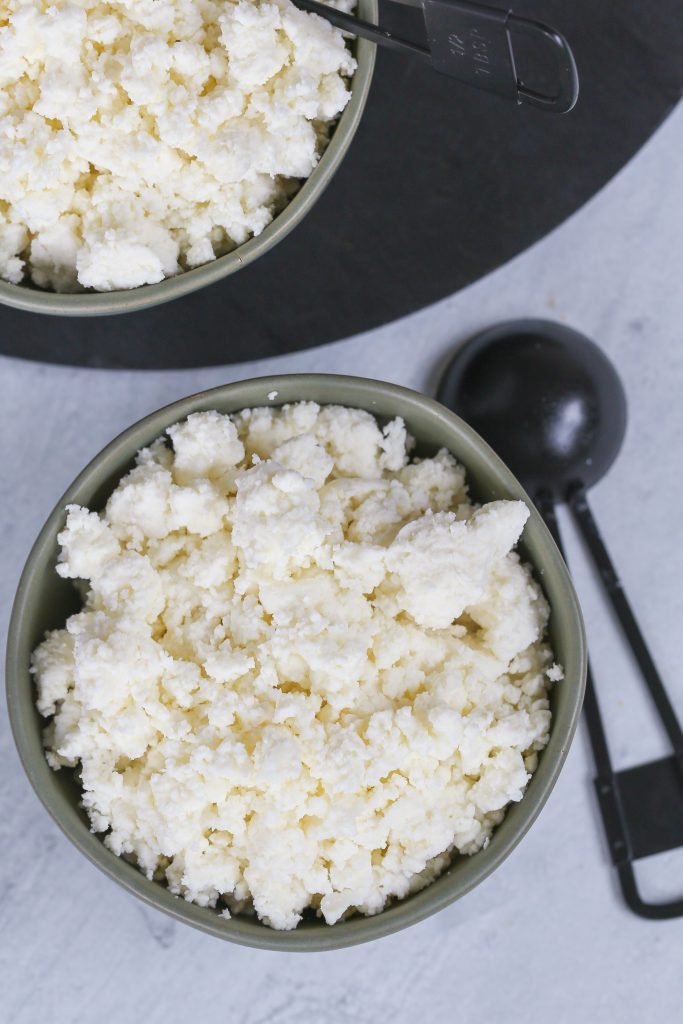 Once you try this recipe for homemade farmer's cheese, you can guarantee that you will never want to buy a store-bought or packaged variety again (or at least most of the time, right?). In my lifetime, I've tried so many different versions of this Eastern European staple but haven't quite landed on one that's checked all my boxes…until this one. It's the perfect combination of creaminess and texture and incorporates into our favorite Slavic recipes so well. You'll love how it takes virtually no time to get those quintessential curdles!
More cheese, please! Try this homemade cheese if you want a versatile, creamy, slightly firm cheese!
What Exactly is Farmer's Cheese?
Farmer's cheese is an unripened cheese and key ingredient in many Eastern European cakes, pastries, and dumplings. Similar to cottage cheese, it boasts a ridiculously creamy texture and versatility. You'll find it made with everything from sheep, goat, and cow's milk and prepared with a zillion different methods. In our 3 ingredient version, we use a natural curdling process powered by lemon juice and vinegar and nix the need for hard-to-find ingredients like rennet (a set of enzymes used for cheesemaking). Below, find a rundown of the flavor, texture, and time it takes to make our rustic, simplified version.
What's a good substitute for farmer's cheese? We've already mentioned that cottage cheese is a good alternative, but Indian paneer and ricotta work too. That said, certain Slavic recipes (like pierogis, blintzes, and vareniki) are simply not as authentic without it.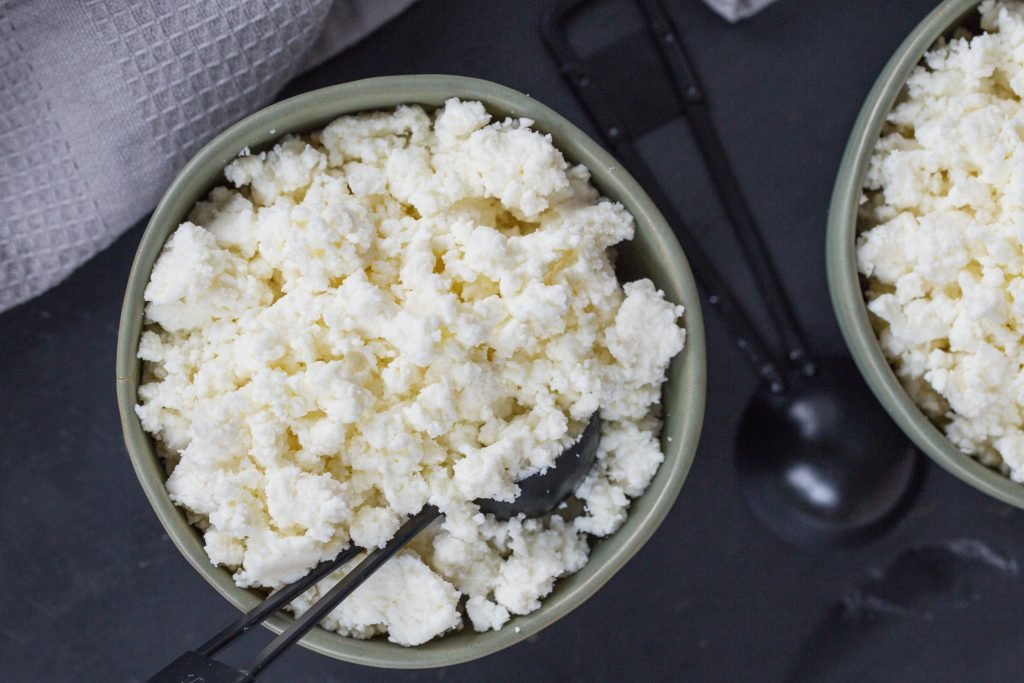 Making Farmer's Cheese from Scratch
Preparing this simplified recipe for farmer's cheese only requires milk, lemon juice, and white vinegar. Below, find a quick rundown of the recipe before you dive in.
Top Tips for the Most Authentic Farmer's Cheese
Here you'll find our top tips for making the most authentic farmer's cheese possible.
Tasty Ways to Use Homemade Farmer's Cheese
While there are a handful of traditional Slavic recipes that call for farmer's cheese, there are also plenty of off-the-beaten-path ways to tap into its mild flavor. Below, find some inspiration.
Tips for Storage
To keep your cheese fresh for up to 10 days, store it in the refrigerator in an airtight container. This will keep it from hardening or soaking up any lingering smells hanging out in your fridge. Some also like to wrap it in a layer of wax paper, followed by a layer of plastic wrap. This method is a bit harder with crumbly cheese, but perfectly acceptable if you prefer it.
FAQ
Are you supposed to leave the farmer's cheese pressed at room temperature overnight?
Yes, leave the farmer's cheese pressed at room temperature. Once all the whey is removed the next day, pop it into an airtight container and store it in the fridge.
Can you use a different kind of milk besides whole milk?
It's not recommended that you use any other milk besides whole milk. A non-dairy, lower-fat, or lactose-free milk just won't get as creamy or yield the right texture.
Can you eat the cheese immediately after it's rested overnight?
Yes, it's perfectly acceptable to eat the farmer's cheese after it's rested overnight. Feel free to use it right away!
How many cups of cheese does this recipe yield?
This recipe yields about 2-3 cups of farmer's cheese. This varies depending on the type of milk you use and the level of fat content it has.
What are some other names for farmer's cheese?
Lots of other cultures have their very own rendition of farmer's cheese. A couple of other kinds include queso blanco (Mexican-style), paneer (Indian-style), and quark (German-style).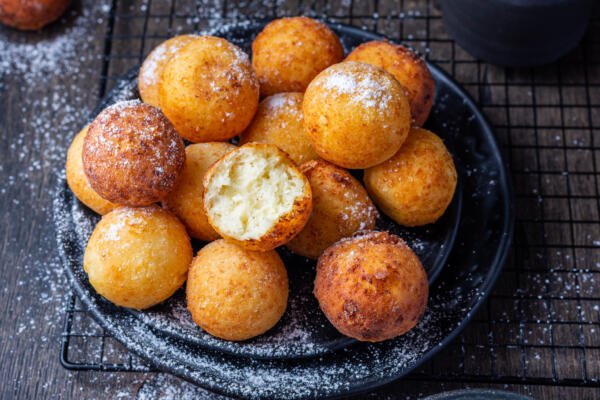 Other Tasty Recipes that Use Farmer's Cheese Recipe
Recipe
This easy homemade farmer's cheese recipe is made with just 3 ingredients – milk, lemon juice, and white vinegar. A true Slavic staple!
Nutrition Facts
Easy Farmer's Cheese Recipe
Amount Per Serving
Calories 1726
Calories from Fat 819
% Daily Value*
Fat 91g140%
Cholesterol 341mg114%
Sodium 1080mg45%
Potassium 4353mg124%
Carbohydrates 139g46%
Protein 93g186%
Vitamin A 4605IU92%
Vitamin C 35mg42%
Calcium 3498mg350%
Iron 0.1mg1%
* Percent Daily Values are based on a 2000 calorie diet.