Obsessed with apple recipes? This collection of apple desserts gathers some of the best, simplest desserts and breakfasts that call for this wonder fruit.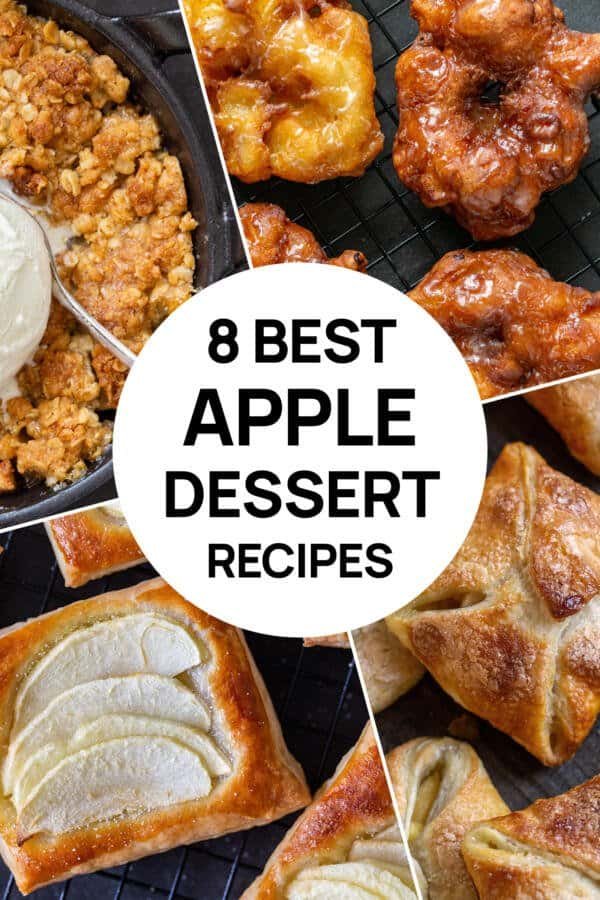 Apples are one of most incredible ingredient to bake with. Not only do they add a subtle sweetness to everything from dessert to breakfast pastries, they also stand up to the heat of the oven so well. To honor this all-star fruit and give it the spotlight it deserves, here is a list of tastiest apple dessert recipes and breakfast bites. The common thread between them all? They're crazy easy and call for minimal ingredients.
What To Do With a Ton of Apples
If you have lots of apples hanging out in your kitchen, there's no better time to put them to good work. Whether it's the thick of fall and they're in season or you got a killer deal at the grocery store for a couple of pounds, there's no reason to let them rot and turn brown. And guess what? There's many more options out there than traditional apple pie. From a quick tart recipe to a traditional Slavic farmer's cheese cake, there's an apple treat for every palette in this round-up.
How to Use Apples that are Going Bad
If your apples are going bad and turning soft, there are a handful of recipes you can use them for where they will go completely unnoticed. Our favorites are Apple fritters (recipe #5), Caramel apple cake (recipe #7), and Banana walnut apple bread (recipe #8).
Since the apples virtually disappear into the batter for all three, they will blend in well. What's better? Apples that are about to turn have the richest, sweetest flavor. All the more reason to not let them go to waste!
Tips for Every Apple Recipe
Here, you'll find a handful of tips that apply to nearly every recipe that calls for apples.
Soak bland apples in apple cider or apple juice. Did you pick up a batch of bland apples and are feeling low? Don't fret. Bring them back to life by slicing them and soaking them in apple cider or juice for up to 30 minutes. This will not only enhance their flavor, but it will also keep them from browning.
Invest in a solid apple corer or slicer. Slicing apples with a knife can be tedious – especially when you're working with several pounds. To cut down on prep time, invest in a good apple corer or apple slicer.
Pay attention to the peel. Depending on the recipe, you will be asked to keep or nix the peel. From stuffed chicken to cinnamon-spiked applesauce, leaving the peel on or off will have a big affect on the texture of your dish. For most cakes, applesauces, and breads, you'll want to take the peel off. For rustic tarts, the peel will likely stay on.
A Quick Guide on Apples
There are so many different kinds of apples out there, it can be confusing to understand which one you're supposed to use for any given recipe. Below, find a breakdown of all the different kinds, their flavor profiles, and the types of recipes they're typically used for.
Red Delicious Apples (the "school lunch apple", bright red and heart-shaped) – Mildly sweet, great for snacking and salads.
Gala Apples (pink and orangish-yellow stripes) – Super crisp and sweet, perfect for everything from salads, homemade applesauce, baking, and snacking.
Fuji Apples (palish red with a yellow background) – Strong flavor and super crunchy, used for snacking, baking, salads, and applesauce.
Granny Smith Apples (bright green or pale green) – Very tart and super crunchy, wonderful for baking, snacking (if you like a tart apple!), a topping for pork chops, and mixed with sweeter apples for applesauce.
Honeycrisp Apples (bright red skin with green speckles) – Unparalleled crisp, super sweet, and very juicy, great for baked goods, applesauce, and salads.
Pink Lady Apples (reddish pink) – A mix of sweet and tart, preferred for snacking, baking, cheese boards, and salads.
Golden Delicious Apples (bright yellow) – Mildly sweet and super crisp, great for baking, applesauce, and snacking.
What's the best way to freeze apples?
If you have a ton of apples you want to freeze, follow the step-by-step instructions below to keep them on hand for up to 6 months.
Core and slice the apples
Next, soak them in lemon juice for 3-5 minutes
Drain them and lay them out in a single layer on a baking sheet lined with parchment paper
Pop the baking sheet in the freezer uncovered until the apples are completely frozen
Transfer them to a freezer-safe bag and store them for up to 6 months.
To thaw, place in refrigerator overnight and drain them of excess moisture before using
FAQ
How do you preserve apples?
There are several different ways you can preserve apples. From canning, freezing, and drying, there's never a reason to let them go bad.
How do you store apples?
Apples can be stored in the crisper box of your fridge or on the counter. They have one of the longest shelf lives of all fruit and store wonderfully for longer periods of time.
How long do apples last?
Apples keep for up to 3 weeks when stored in the pantry. When stored in the fridge, they can keep for up to two months. The best way to gauge if they've turned or not is by slicing into one and seeing if it has any signs of rot.
What can I do with my leftover apples?
Use leftover apple slices for quick salad toppers or school lunch snacks. To keep them from turning brown, store them in an airtight container in the fridge with a little lemon juice.
What keeps apples fresh the longest?
If you really want to extend the shelf life of your apples, wrap them in newspaper and store them in the fridge. This will prevent one bad apple from infecting the rest.
List of the 8 Best Apple Dessert Recipes
These super simple apple turnovers are a prime example of how store bought puff pastry can be turned into a treat that tastes like it came straight out of a bakery. With just 5 ingredients – puff pastry, sugar, egg, apples, and cinnamon – you can have this classic pastry on the table in just under 30 minutes.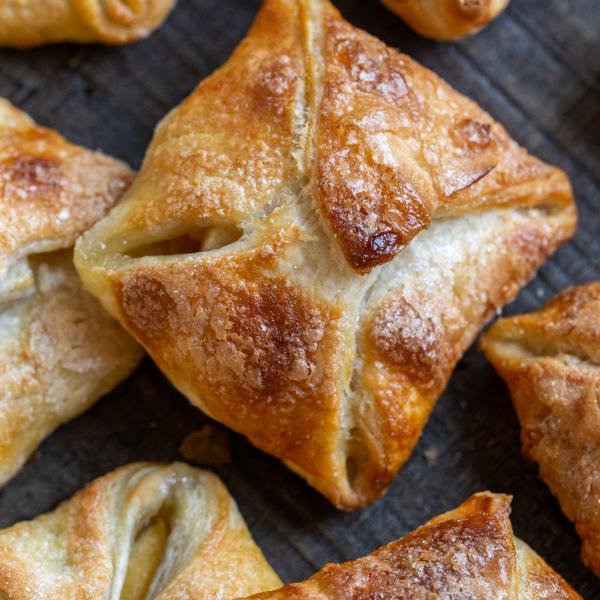 Shartlotka is one of the best apple desserts on the planet. What's better? You can get away with having a slice of this traditional Russian cake for breakfast. It's slightly sweet, pairs wonderfully with coffee, and is somewhere in between a coffee cake and American cheesecake in texture. An absolute must-try!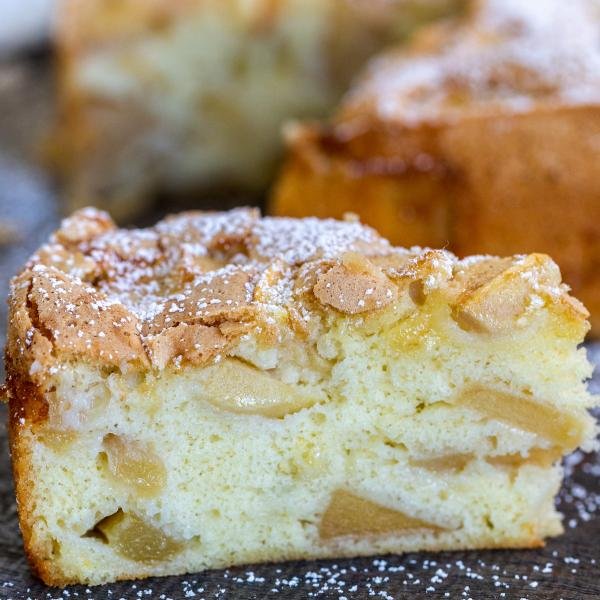 This apple crisp is topped with an irresistible crumble of old-fashioned oats and brown sugar. It adds a wonderful crunch that's perfectly complemented by the sweet apples and the most fitting of all spices – cinnamon. Make it with a combination of tart Granny Smith apples and Fuji apples for a perfect balance of flavors. And guess what? It only requires one pan to make. Whatever you do, don't forget to serve it with a scoop of vanilla ice cream and a drizzle of maple syrup.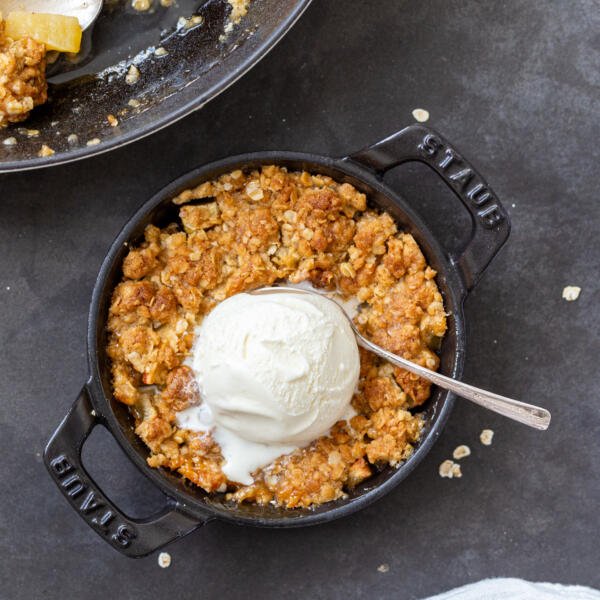 When you don't have the time or energy to fuss around with baking apple pies, these easy apple tarts have you covered. This recipe also taps into the wonders of puff pastry for quick prep and easy assembly. The buttery, crispy pastry will make you not miss pie crust one bit. The recipe also contains a game changing secret ingredient: sweetened condensed milk.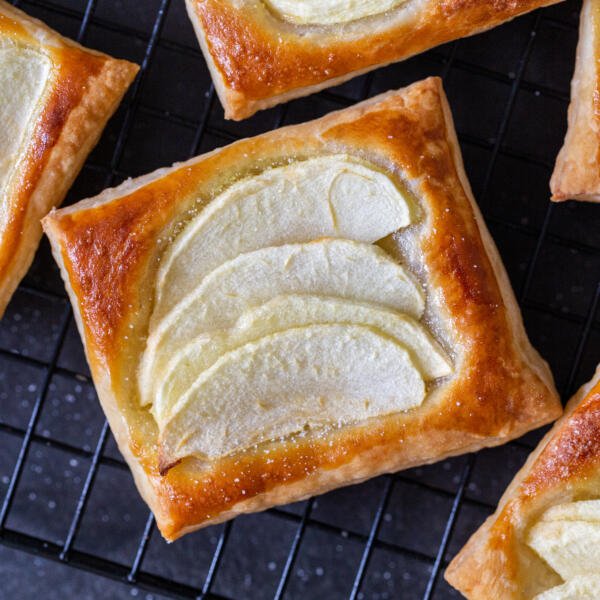 Who knew apple fritters at home could be so easy? Skip the donut shop and whip these out for a lazy Sunday brunch. If you're a lover of texture, here's a pro tip: add a cup of chopped pecans to the dough batter. Unreal!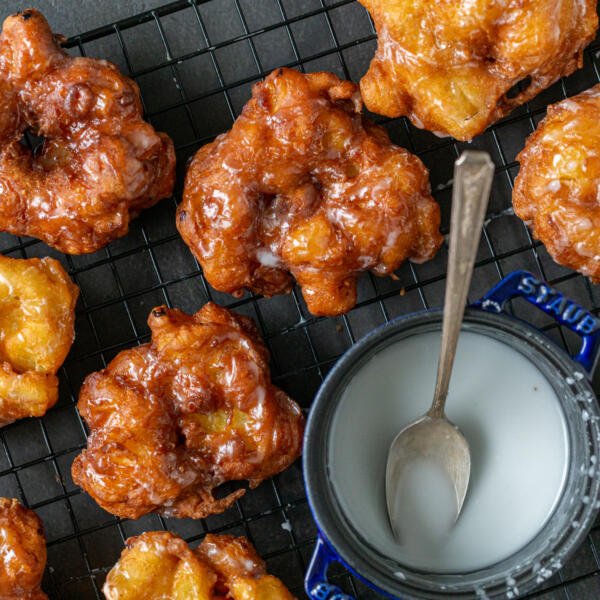 This quick cake is fall flavors at their simplest. The batter is made in just one bowl and the ingredients are kept to a minimum. The cake is so good on its own, there's no need to even frost it. However, if you're someone who can't simply go without, a simple cream cheese frosting or a generous drizzle of caramel sauce is a welcome addition. Quick heads up that it's made in a bundt pan. You could always use a regular cake pan, but if you need a good bundt pan recommendation THIS one is fabulous.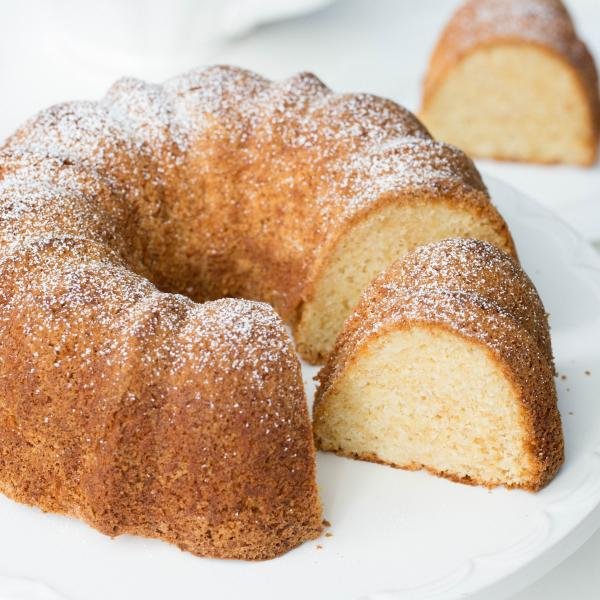 This caramel apple cake is a sweet treat for the ages. It tastes like fall fair caramel apples in cake form and just melts in your mouth. The mixture of caramel cake cream and sweet apple cake is legendary. Whip it up for your first fall dinner party and watch your guests go back for a second (or third) slice.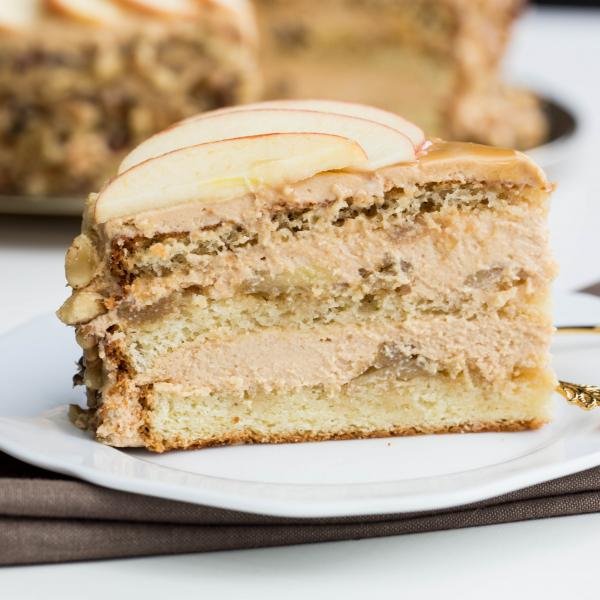 There's nothing quite like a dense apple bread with all the right crunch from walnuts. This recipe is made with greek yogurt, which turns the bread into a melt-in-your-mouth kind of experience. What's better? It freezes super well and can be kept on hand for quick weekday breakfasts. If you have some apple butter on hand, give a slice a good slather. Yum!
More Simple Breakfasts & Desserts
Our list of dessert ideas doesn't have to stop here. Here are a few of our dessert faves that will make your breakfast worth waking up to!