This chicken loaf recipe is a fun spin on traditional ground beef meatloaf. A healthy and comforting meal that's 100% kid-friendly!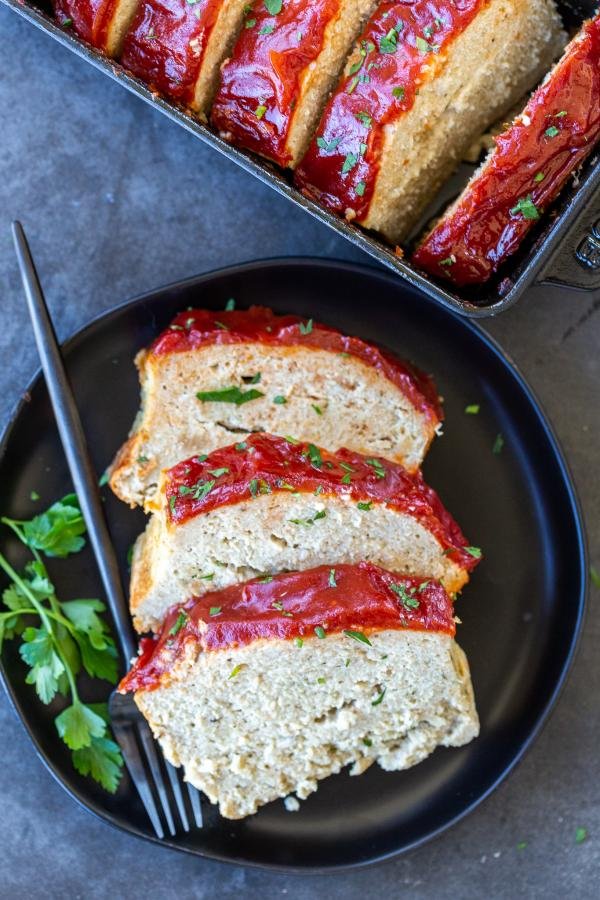 Meatloafs are so easy to prepare. It's no wonder busy parents have been leaning on them for decades to get a wholesome meal on the table in a flash. They're versatile too, and can be made with whatever meat you have on hand- such as turkey or beef. Growing up in Ukraine, my family referred to this dish as a "meat roulette" and served it hot with tasty sides or cold as an appetizer. Whichever way you decide to dig in, I'm positive you're going to just love it!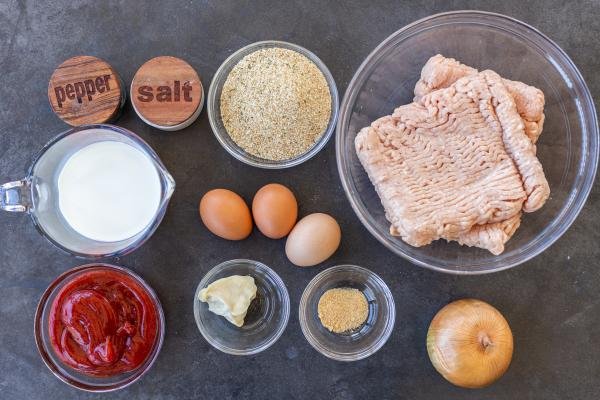 Assembling a Chicken Loaf from Scratch
Here are the steps to making this tender chicken loaf.
Handy Tips for an Amazing Chicken Loaf
Making chicken meatloaf is super similar to making traditional meatloaf. To help you nail it, check out a few handy tips below.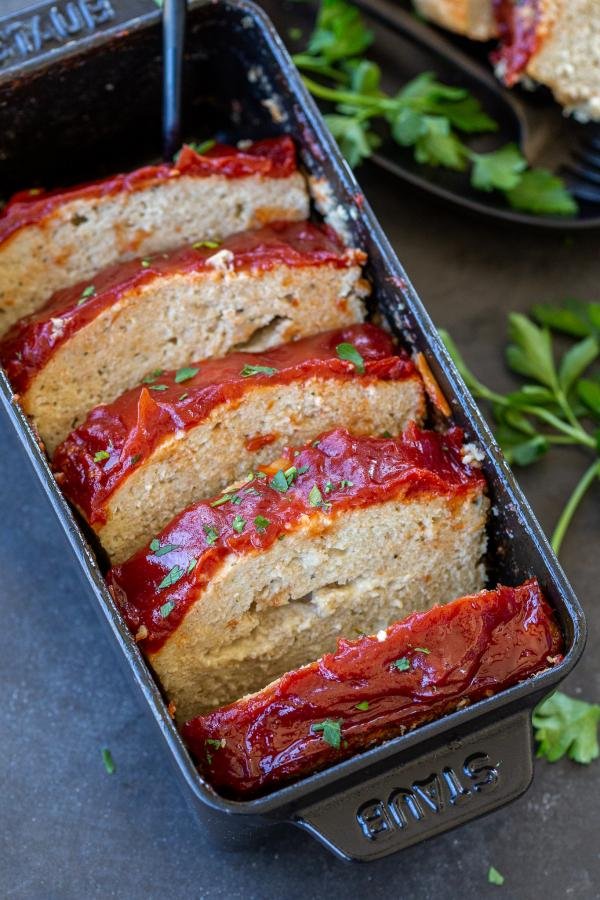 Ideas for Serving Chicken Loaf
For a traditional all-American dinner, serve the chicken loaf alongside creamy mashed potatoes, roasted carrots, buttery garlic green beans, and french bread smeared with butter. Or, serve the loaf as a classic Slavic appetizer sliced cold and alongside your favorite cheeses.
Storing, Freezing, & Reheating Chicken Loaf
Chicken loaf is perfect for meal prep and make ahead dinners. Below, find all the tips you need to store, freeze, and reheat it.
Reheating Tip: To reheat chicken loaf, pop it back into the oven until warmed through and lightly golden brown on top.
FAQ
What are some other good sauces to bake on top of chicken loaf?
Ketchup with garlic and some brown sugar would be a good combo or even BBQ sauce.
What kind of bread should you use?
Soft white bread works best. If you want an earthier texture, use whole wheat bread.
Can you use a different kind of ground meat?
Ground chicken works best for this recipe, but feel free to cut it with half ground beef or ground turkey.
How do you make your own ground chicken?
Easily make your own ground chicken by popping raw chicken thighs and breasts in a blender or meat grinder.
More Tasty Chicken Recipes
Recipe
If you love meatloaf, you're going to fall hard for this chicken loaf. It's lighter, just as filling, and so darn versatile.
Nutrition Facts
Crazy Easy Chicken Loaf Recipe
Amount Per Serving
Calories 306
Calories from Fat 126
% Daily Value*
Fat 14g22%
Cholesterol 163mg54%
Sodium 1358mg57%
Potassium 797mg23%
Carbohydrates 21g7%
Protein 25g50%
Vitamin A 295IU6%
Vitamin C 2mg2%
Calcium 88mg9%
Iron 2mg11%
* Percent Daily Values are based on a 2000 calorie diet.