Marinated tomatoes is a total bonanza! And surprisingly, only takes a few minutes to make. Thanks to our good friend, Vera, from Instagram, for sharing.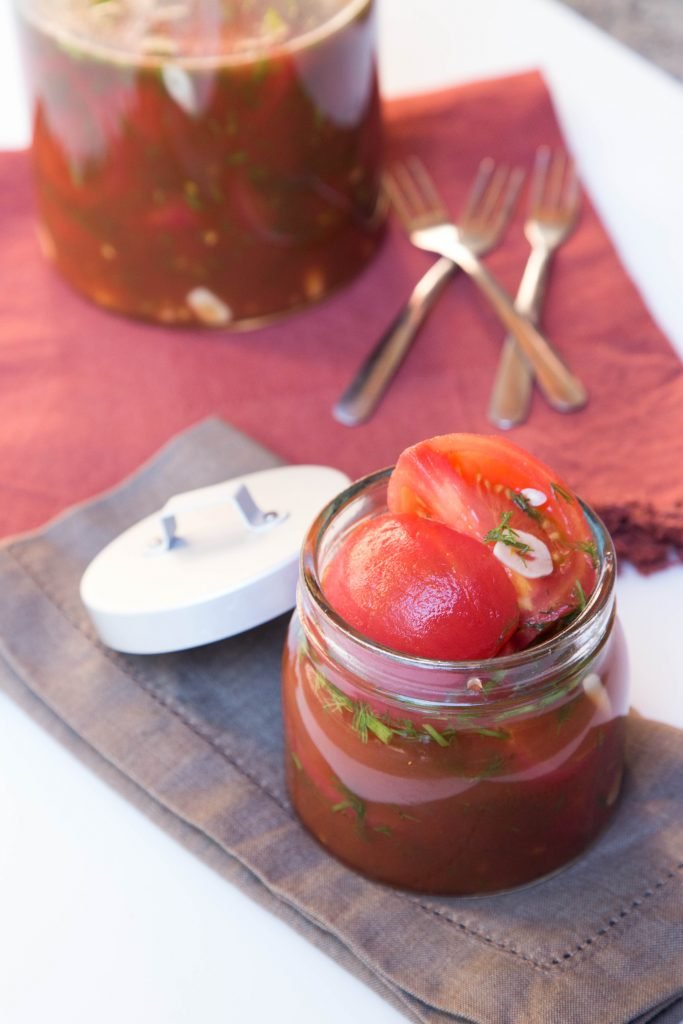 My husband is no fan of tomatoes, so I would usually end up stacking away a few for myself. This recipe reintroduced tomatoes to him in a whole different way. Both of us ate at least two pounds of these, before it was done marinating.
These tomatoes are flavored well, own a nice texture to them and not mushy, like most other pickled tomatoes. One thing I love about these tomatoes, is that they are skinless. These will go great in your salads or as a side dish.