Want to make your own Pizza Dough at home? When you make Mom's Pizza Dough you can have pizza night anytime.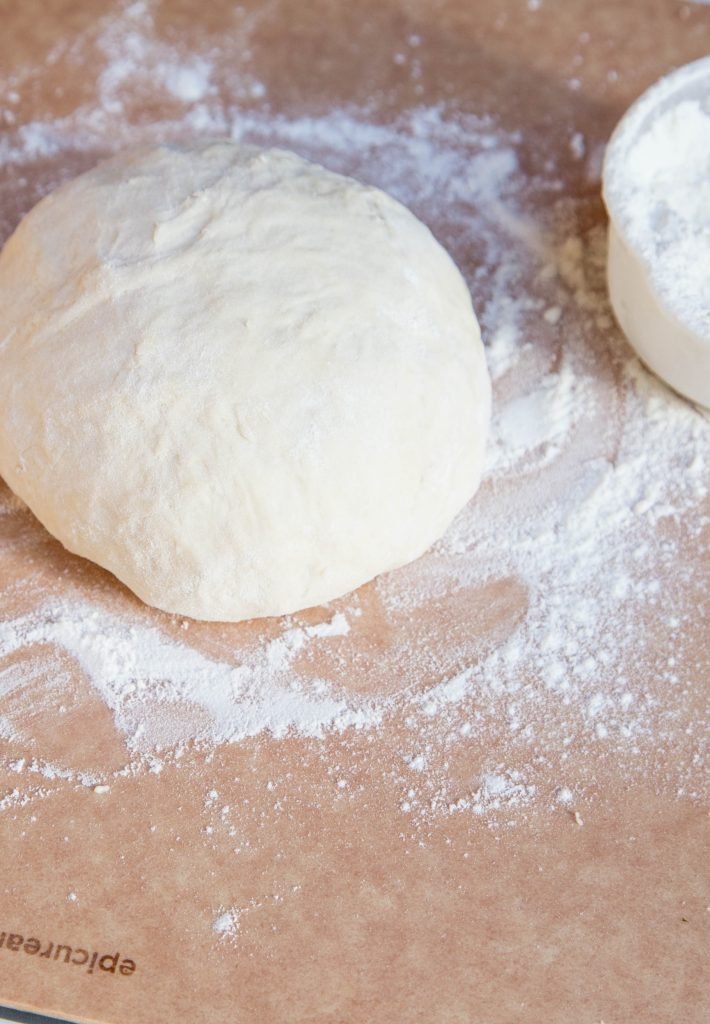 I am listing this as a dough recipe because the topping is really up to your preference. You simply pick and choose from anything that you have at home and make that perfect pizza that your family loves.
What to Use Pizza Dough For?
Pizza dough can be used in many ways. Besides the Perfect Pizza, it can be so much more than just pizza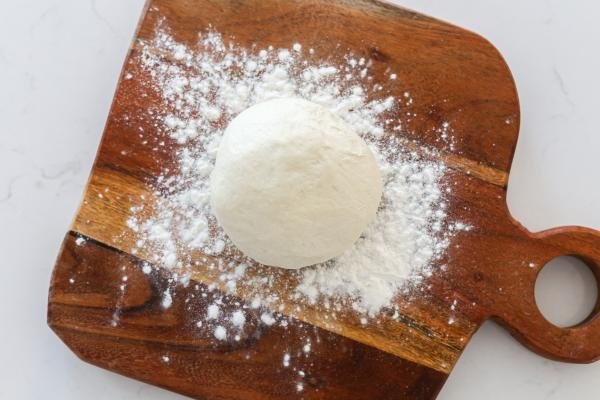 Ingredients for Homemade Pizza Dough
Flour
Dry Yeast
Luke Warm Water
Salt
Sugar
Olive oil
How to Make Homemade Pizza Dough
Grab the printable recipe below, and measure out all ingredients to have on hand for making this dough fast and easily. You will want to use a stand mixer if possible, as it makes it a much easier recipe to prepare that way. Follow the directions below for mixing the dough and allow it to rise in a covered bowl until ready to make your pizza or store for future use.
Building Pizza
When you are ready to make a pizza, you can simply roll the dough out to your preferred thickness. Top with one of our homemade sauces, and your favorite toppings and cheese before baking as directed.
How to Store Pizza Dough
This pizza dough can be stored in an airtight container or plastic wrap. It can be kept in the refrigerator for up to a week or frozen for a few months.
How to Freeze Pizza Dough?
Yes! You can freeze any extra dough for later. Simply divide and wrap well then label. Allow to thaw overnight in the refrigerator before use.
More Bread Recipes to Try:
Recipe
This Mom's Pizza dough is super simple to make. Have leftovers? Find out how to store to use later.
Instructions
Dough
Building Pizza
Nutrition Facts
Mom's Pizza Dough
Amount Per Serving
Calories 884
Calories from Fat 135
% Daily Value*
Fat 15g23%
Sodium 1750mg73%
Potassium 260mg7%
Carbohydrates 159g53%
Protein 22g44%
Calcium 30mg3%
Iron 9.6mg53%
* Percent Daily Values are based on a 2000 calorie diet.