If your current rotation of low-carb recipes has you bored, you're in the right place. Read on to get inspired and stay on track!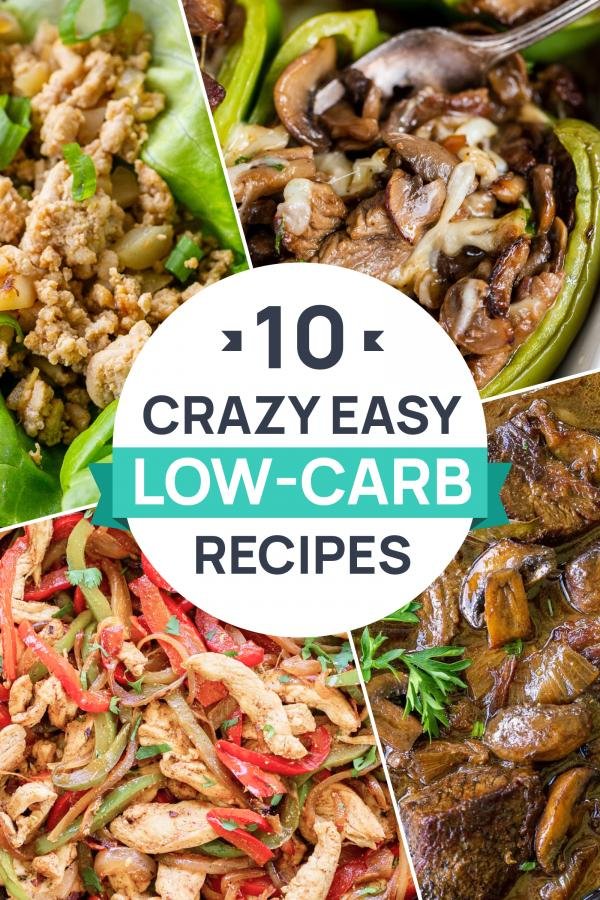 Whether you're on a strict keto diet or just trying to cut down on carbs where you can, forgoing rice, potatoes, and pasta can feel like competing in the Olympics. Friend, you need some inspiration to help you stay inspired. That's why we've gathered our easiest, most exciting low-carb dinner ideas in one place to keep you on your toes. The kicker? Most of these low-carb recipes can be made in under 30 minutes!
What's Considered a "Low-Carb Recipe"
While there's much debate surrounding the definitive carb count you can have on a low-carb diet, there are a couple of general rules to abide by. These include limiting bread, pasta, and other processed carbs. In addition, sugar contains a ton of empty carbs. This is where it gets tricky, as many of the sauces, fruits, and drinks contain a hefty amount of sugar.
Key Ingredients in Filling Low-Carb Recipes
Arming yourself with an arsenal low-carb foods is key to success. Below, find a handful of ingredients that are both low-carb, filling, and full of flavor.
Nuts: Sunflower seeds, peanuts, walnuts, cashews, almonds, and pine nuts.
High Fiber/Fat Veggies: Avocados, broccoli, eggplant, green beans, cabbage, brussels sprouts, zucchini noodles, bell peppers, and asparagus.
Protein: Eggs, greek yogurt, cottage cheese, shrimp, ground beef, chicken thighs, pork tenderloin, bacon, salmon, chicken breasts, and steak.
Hot Kitchen Tool Tip: If you're doing low-carb, nothing beats having a vegetable slicer to supercharge meal prep!
10 of the Easiest Low-Carb Recipes
This decadent low-carb chicken is cooked in a sauce of heavy cream, garlic, and mozzarella cheese. Perfect for smothering over zucchini noodles or cauliflower rice. One of our most popular low-carb recipes!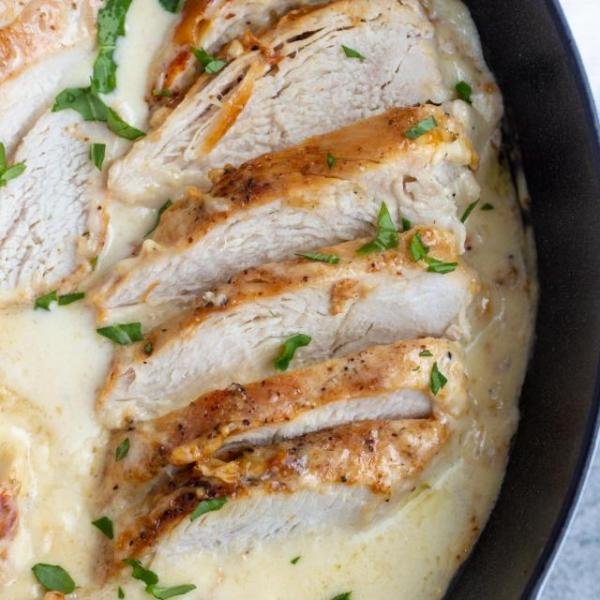 A foolproof way to enjoy all the components of a classic Philly without the bread. Meal prep a batch for the week to have on hand for quick meals and work lunches.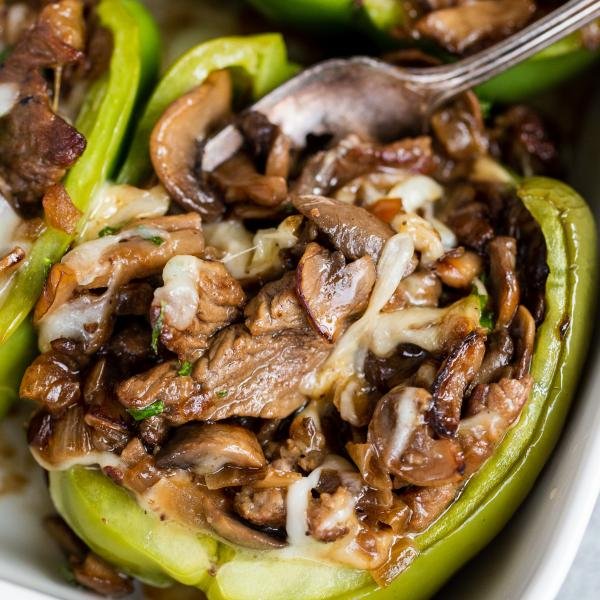 This low-carb lasagna stuffed peppers will make you wonder why you ever thought you couldn't live without noodles in the first place. You'll not only get a hefty serving of protein from the ground turkey, but also from the creamy cottage cheese.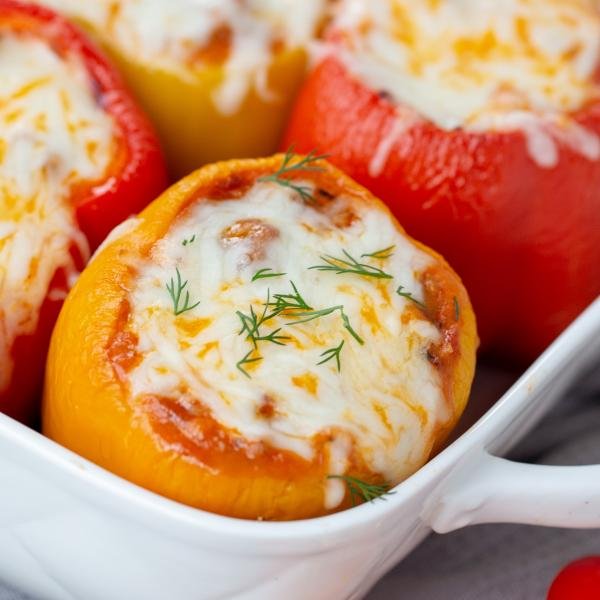 Cauliflower rice has become ones of the most popular low-carb recipes in recent years and for good reason. It's super filling and has a killer texture. In this recipe, we uplevel it with boneless chicken breasts, cheese, and fresh herbs. A meal all on its own!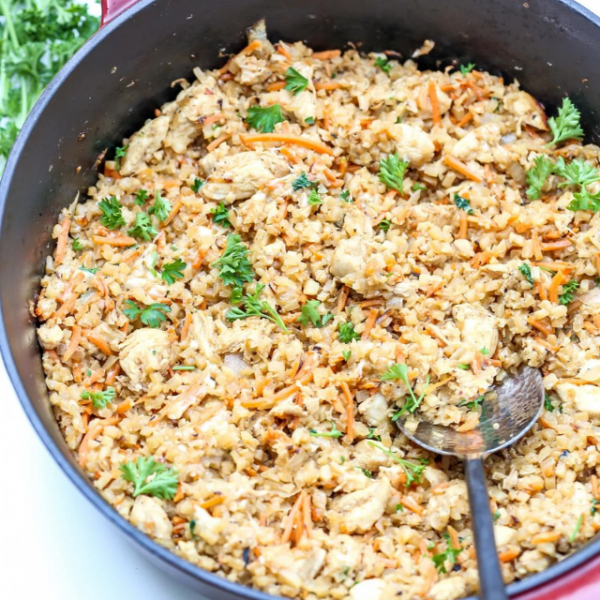 In Slavic culture, braised cabbage is a must. It's tender, juicy, and perfect for quick weeknight meals. What's better? It's made in one pan, making it one of our easiest low-carb recipes!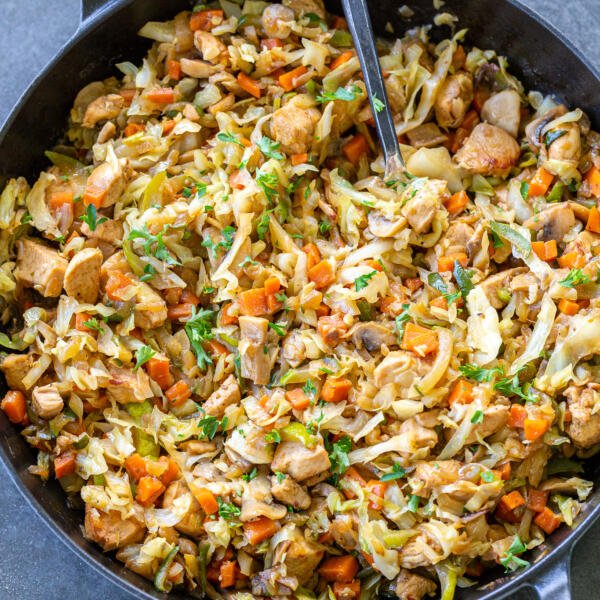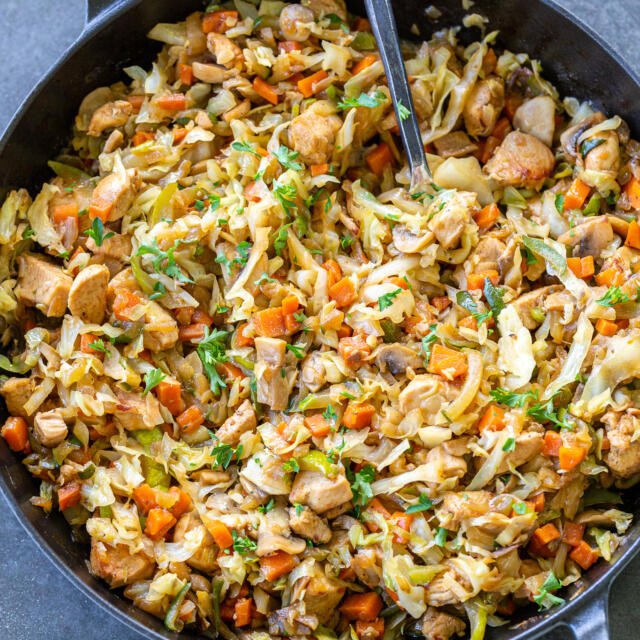 Is there a better pairing on planet earth then tender beef and mushrooms? Hard to say. This recipe feels so decadent, but contains zero carbs.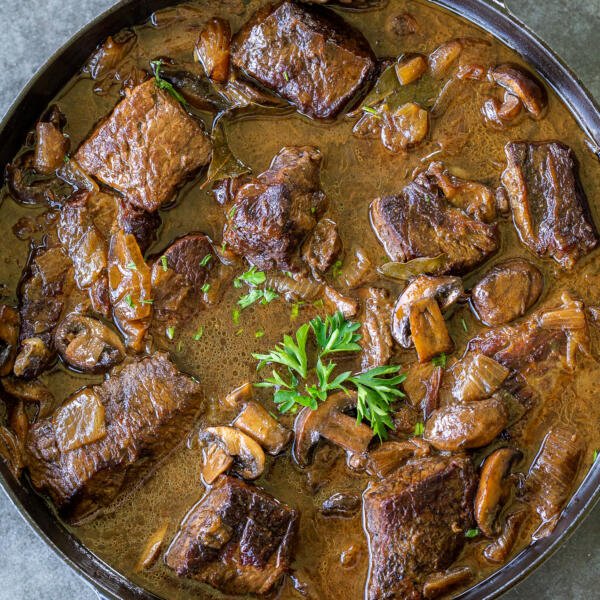 These lettuce wraps are beloved by everyone – even those who aren't on a limited diet! Made with ground chicken, ground ginger, and other spices tucked in crispy lettuce leaves, you'll forget you're munching on greens before you know it.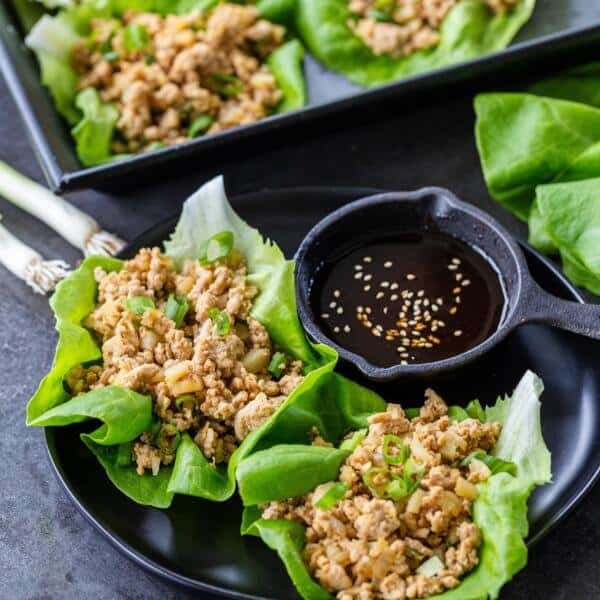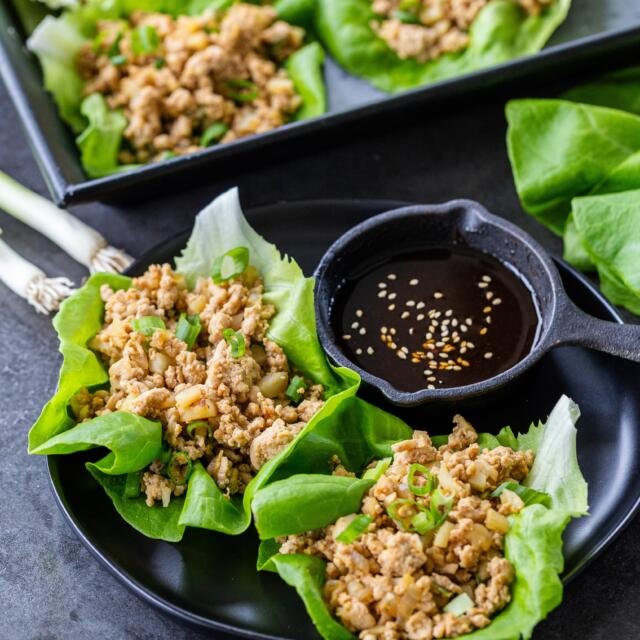 These chicken fajitas feature tender chicken breast sautéed with green and red pepper and onions. Eat it as-is or on top of lettuce for a quick taco chicken salad. Healthy eating as its finest!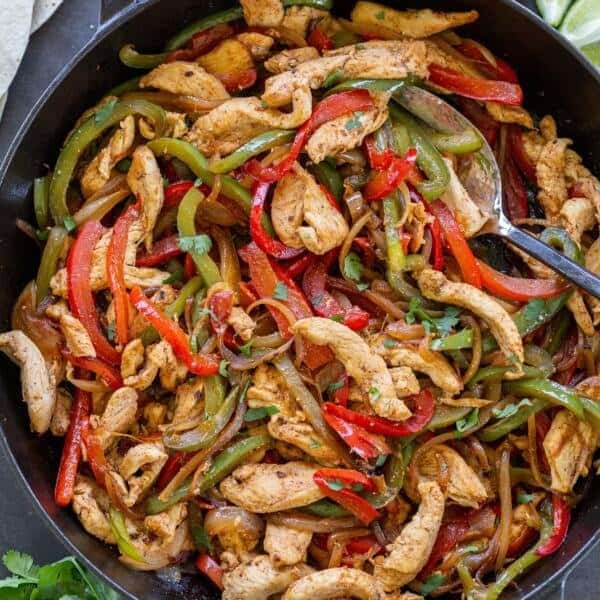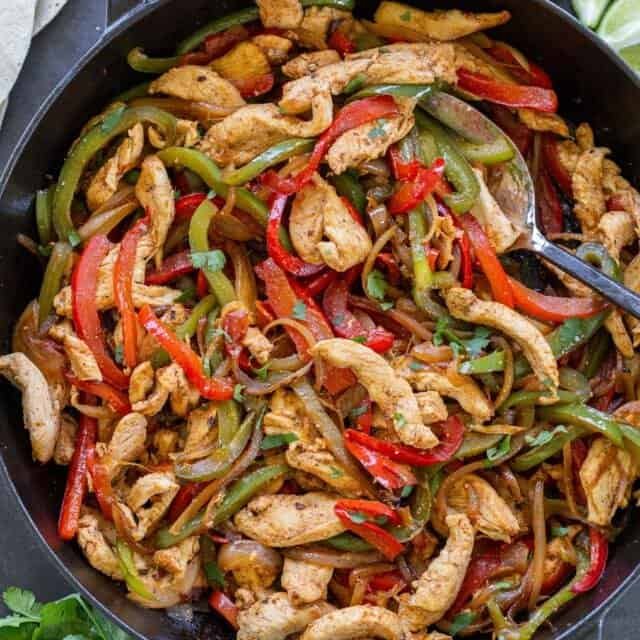 These turkey lettuce wraps will be your best friend the next time you're craving a taco but trying to resist tortillas. The slight spice from the chili powder is cooled down by the creamy avocado. Yum!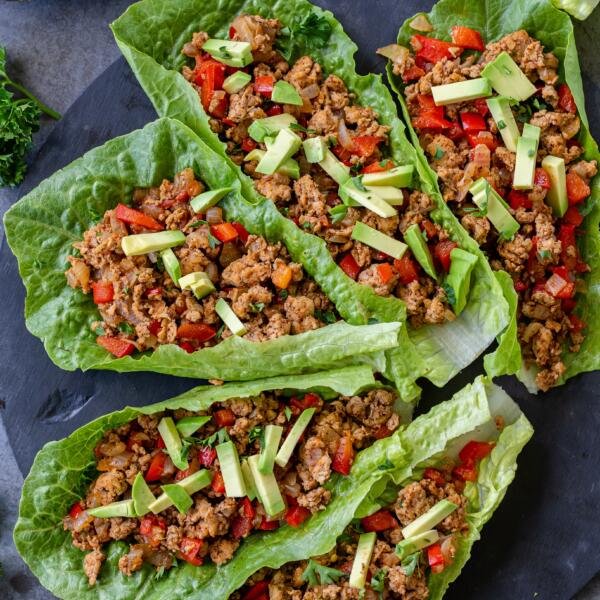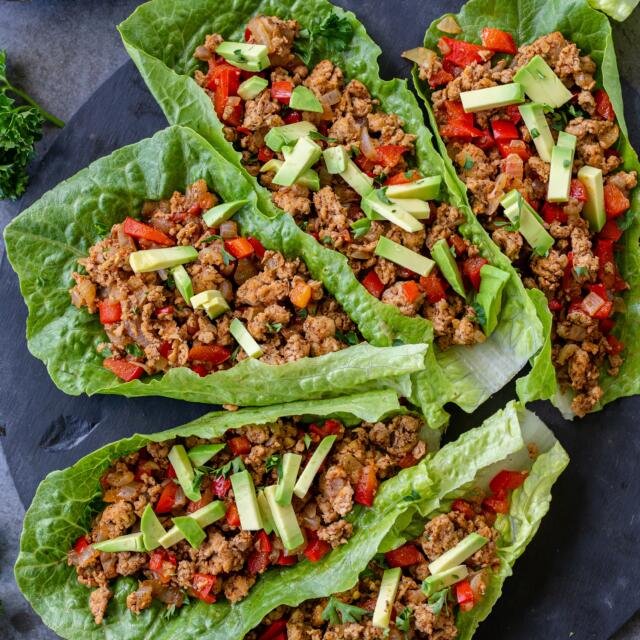 Not only is cabbage a low-carb wonder, but it's also the perfect texture for thick-cut, cabbage steaks. We add even more protein to the mix by topping the steaks with crispy bacon.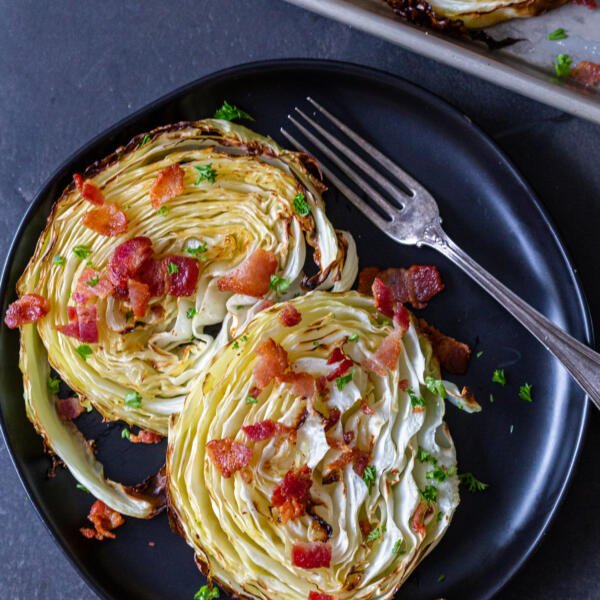 More Tasty Low-Carb Recipes