Looking for more tasty asparagus recipes to add to your rotation? This roundup has you covered with everything from air fryer asparagus to oven-roasted.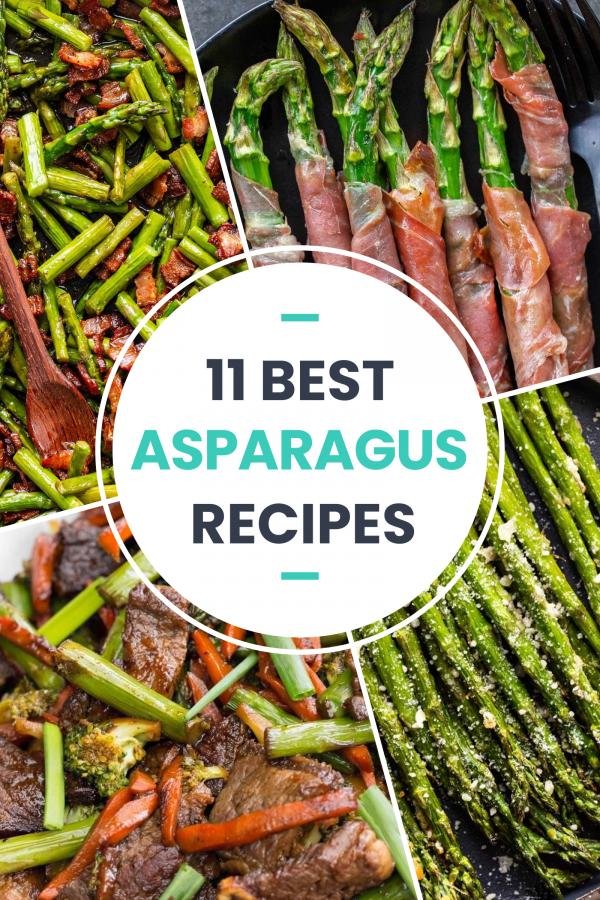 Asparagus is one of those vegetables that people fall in love with for both the taste and texture. Great from everything to a healthy side dish to an addition to pasta, there's a million and one ways to use that bunch hanging out in your fridge. This roundup will surely help you find the right recipe for you!
Different Kinds of Asparagus
Depending on the season and grocery store, you're bound to come across different kinds of asparagus. Here's the lowdown on the top 3:
Green (Most Common): Green asparagus is by far the most common variation of asparagus spears. You'll find it in thicker stalks and super thin, French-style stalks. Naturally, it's bitter tasting but when cooked properly it's earthy and slightly grassy tasting.
White: White asparagus is the second most common spear. It doesn't contain any color because it's grown in the dark. It's similar in taste to green asparagus but slightly more mild.
Purple: Purple asparagus is the sweetest spear of all, as it contains nearly a quarter more sugar than the other two. If you want to preserve their pretty color, be extra careful not to overcook them!
The Proper Way to Trim Asparagus
Before we get to cooking, let's first cover off on the proper way to trim asparagus before cooking it.
Rinse the Asparagus – Wash the asparagus stalks under cold water in the sink to remove any dirt or grime.
Trim the Asparagus – Next, use a sharp knife to cut off the light colored, tough ends. Or, simply snap the stalk and it will break off naturally.
Dry the Asparagus – Finally, use a kitchen towel or paper towel to remove any excess moisture. This will allow the seasoning stick, while also helping the asparagus crisp up nicely.
FAQ
What does asparagus pair well with?
Asparagus is super versatile, but it's commonly paired with a few different kinds of protein. These include salmon, bacon and prosciutto.
What does asparagus taste like?
All varieties of asparagus are slightly sweet, bitter and earthy. Depending on the type, each of these notes may vary in either direction.
Should you soak asparagus before cooking it?
Some people give their asparagus a soak in cold water before cooking but it's not super necessary at all. A quick rinse under cold water and a pat dry is more than sufficient.
What makes asparagus tough and stringy?
The longer asparagus are stored, the more tough and stringy they get. This increases the closer you get to the woody ends of the asparagus, as the spear tries to repair itself as soon as it's cut for harvest.
Are asparagus good for you?
Asparagus are full of nutrition, vitamins and fiber and super good for you. Low in carbohydrates and high in vitamin c, they are a great part of most diets.
List of 11 Top Asparagus Recipes
If you don't have an air fryer, we are obsessed with our Cosori and constantly use it to make asparagus. With just a little garlic parsley salt, olive oil and parmesan cheese, it comes out perfectly tender and juicy each and every time.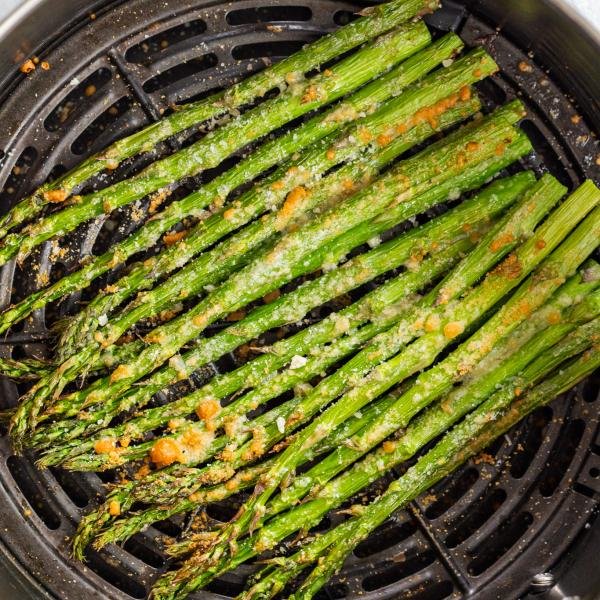 Bacon wrapped asparagus is one of the most effortless, yet fancy-looking asparagus recipes out there. The combination of the salty pork and earthy veggie is like peanut butter and jelly – a match made in heaven.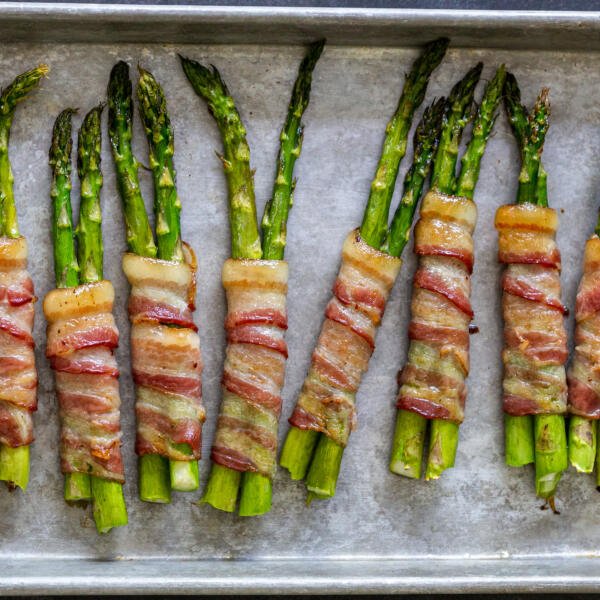 This simple baked asparagus recipe only requires 3 ingredients and your favorite baking sheet. Simply season the stalks, assemble them in a single layer and let the oven work its magic.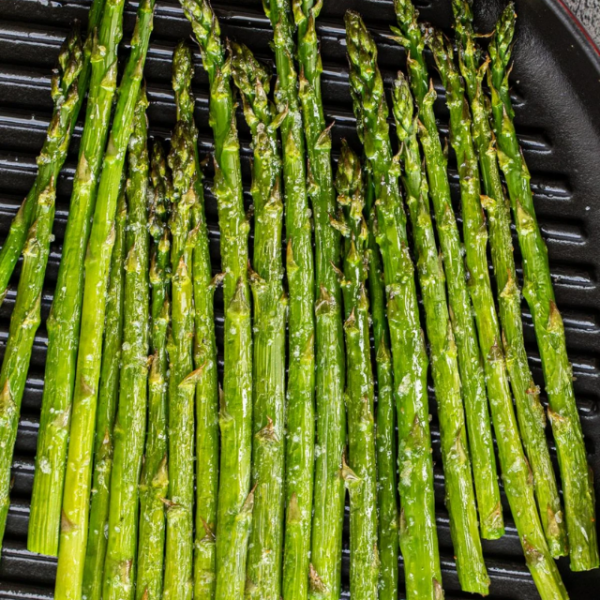 Instead of wrapping the stalk in bacon, this asparagus recipe features bacon bits and chopped stalks sautéed in a cast iron skillet. If you like it a little spicy, add some red pepper flakes to the mix!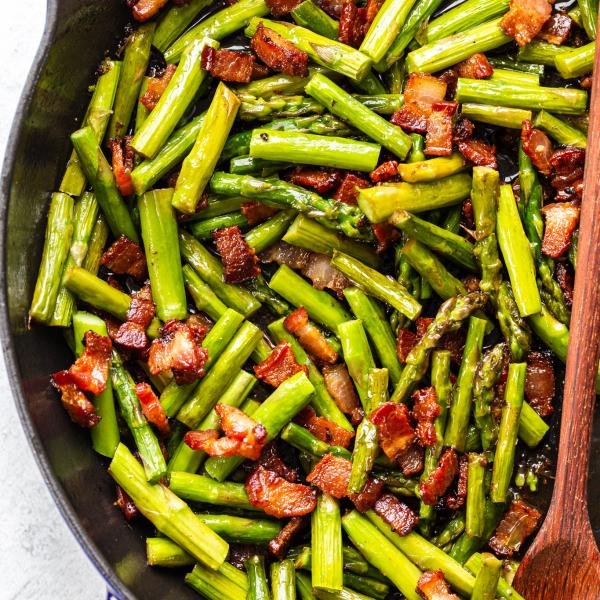 This unique casserole features a sauce heavy cream, minced garlic and loads of parmesan cheese. Topped with panko breadcrumbs and baked until bubbly, it pairs best with a juicy cast iron ribeye.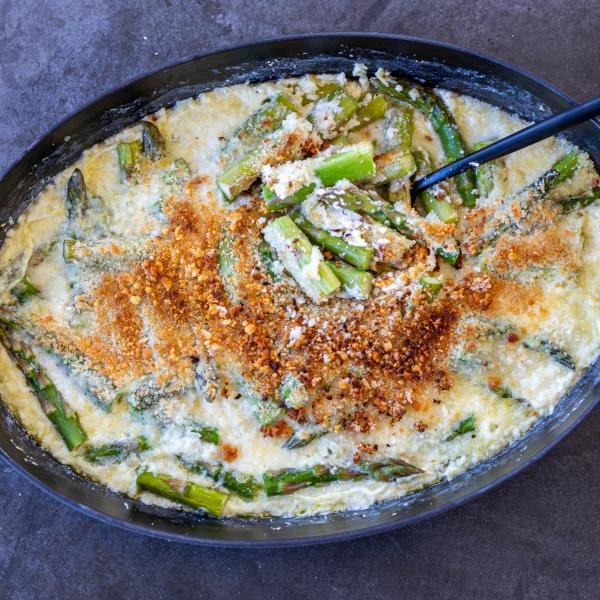 Consider this recipe a how-to guide on grilling asparagus. Featuring two different methods – direct cooking on the grates or an aluminum foil packet – it's your next BBQ go-to.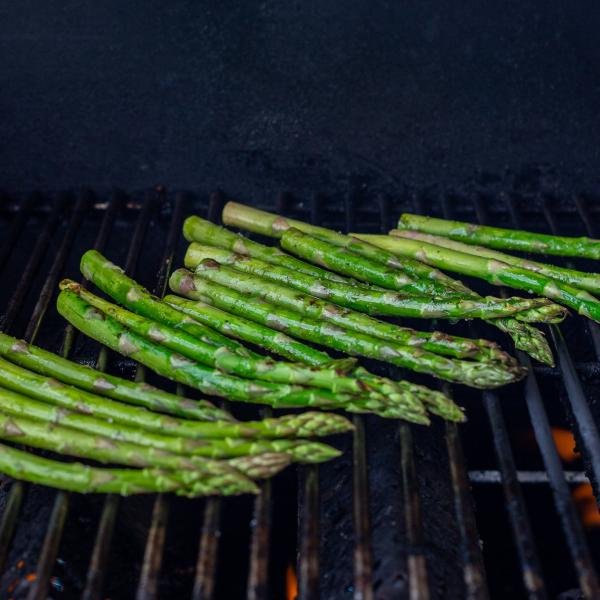 If you're on the hunt for a simple, low-carb and one-pan meal, look no further. This stir fry features tender chicken breast, pieces of asparagus, mushrooms and onions sautéed to perfection and seasoned with lime juice and garlic.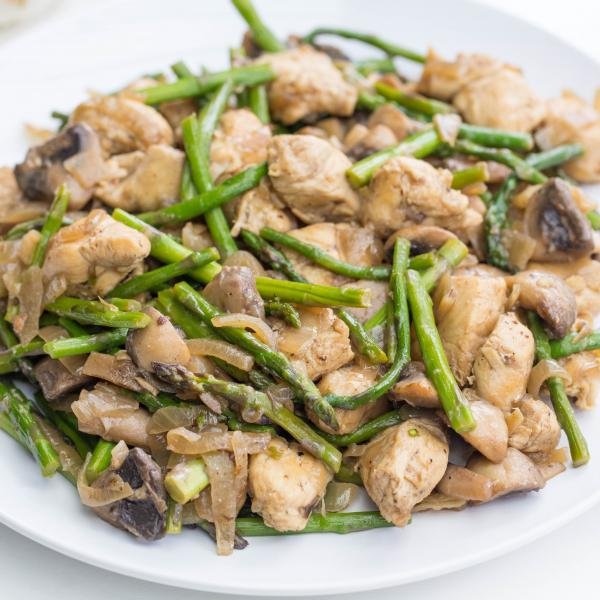 Much like asparagus wrapped with bacon, this roasted asparagus recipe with prosciutto is an effortless party favorite. Serve it on a tray with smoked salmon canapés and crispy crab puffs for a perfect appetizer spread.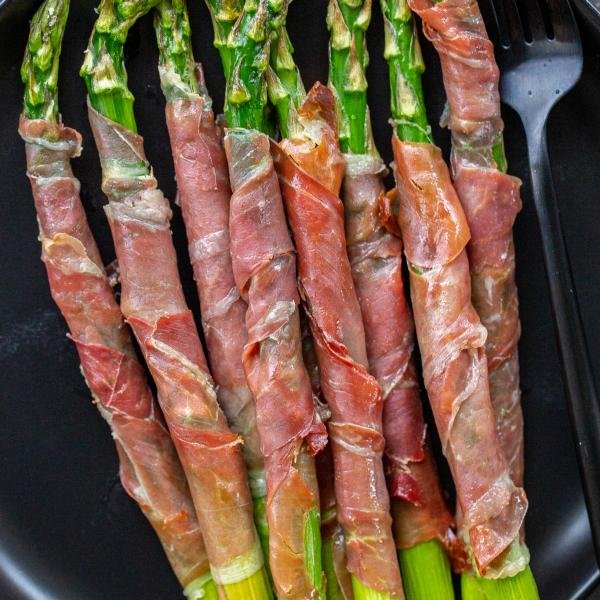 With just a quick roast in the oven, this crispy baked parmesan asparagus is such a killer side dish. Brighten it up with a quick spritz of lemon juice if you'd like and serve it alongside eggs and roasted potatoes for brunch.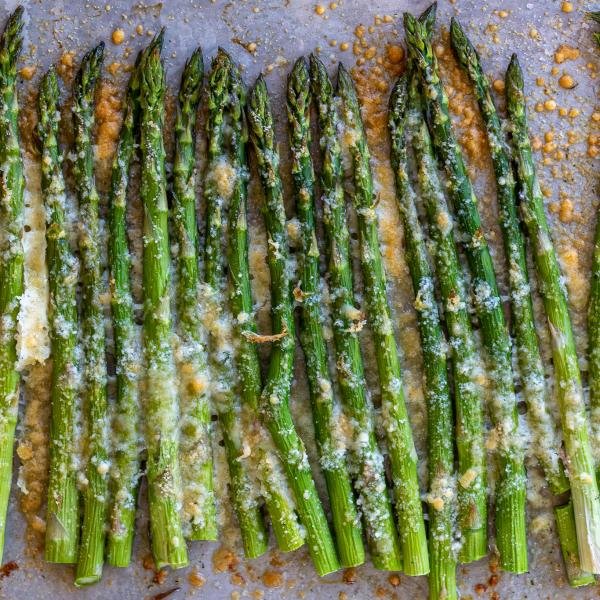 One of our all-time favorite brunch recipes is this quick asparagus quiche with store bought pie crust. You'll love the melty combination of feta cheese and mozzarella!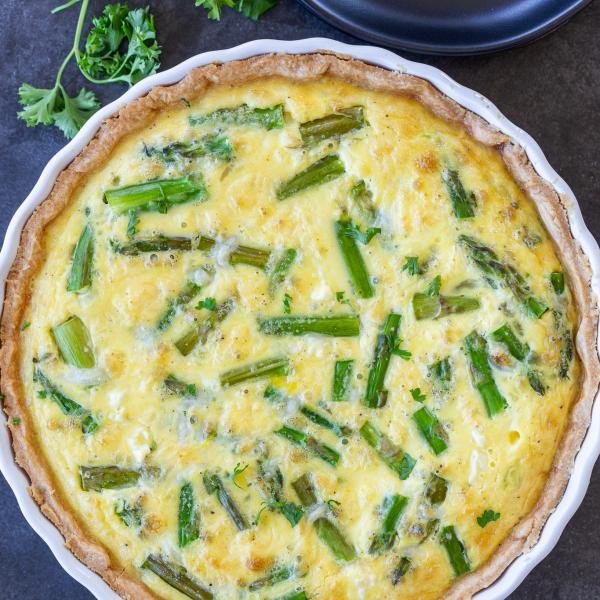 Last but not least, we have this colorful stir fry with juicy beef short ribs and a bouquet of veggies. Serve it over a bowl of steamed white rice for a quick, weeknight dinner. YUM!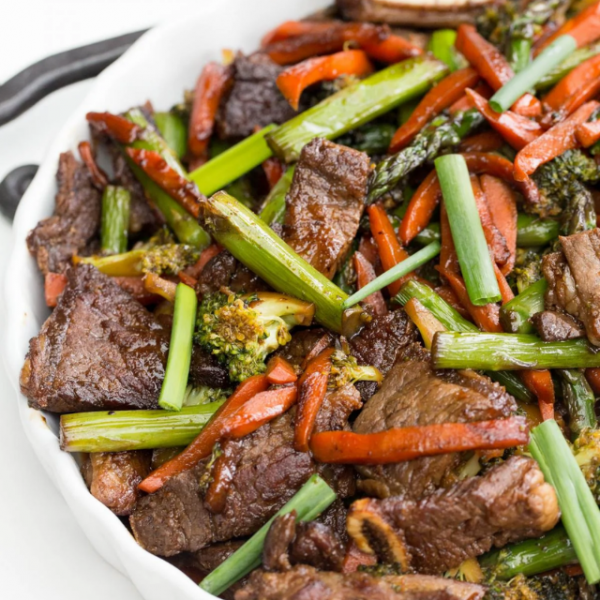 Other Tasty Veggie Dishes to Try