If I have avocado on hand, nine out of ten times I end up making this avocado spread. Not only does it take a few minutes to make, but it's seriously the BOMB.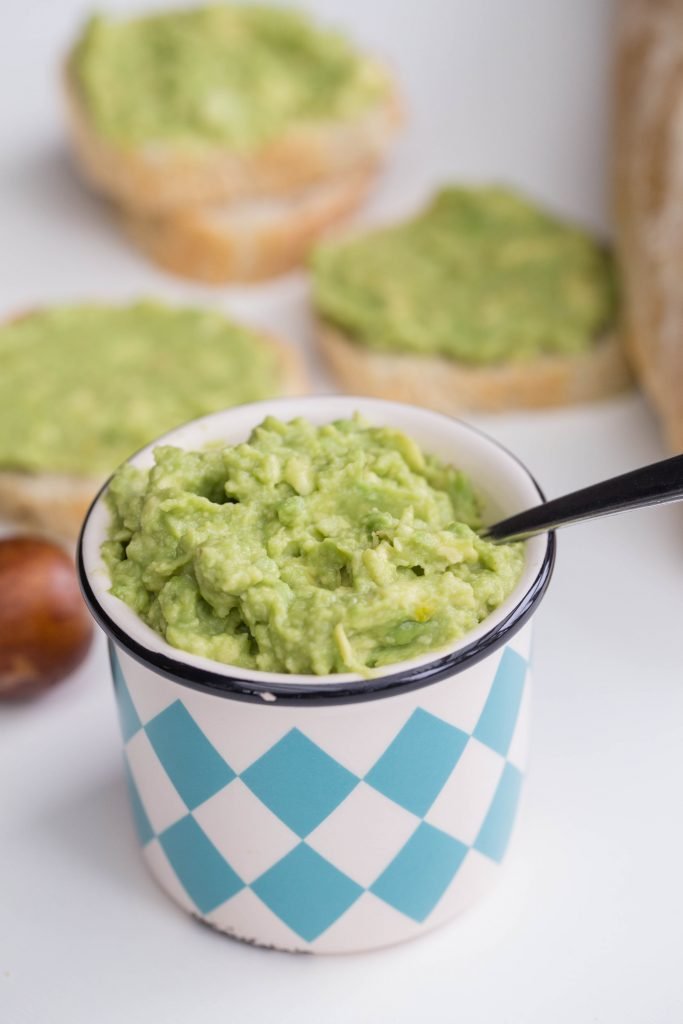 This is a recipe I've been using from my teen years; in fact, that's what got me hooked on avocados. I didn't share this till now, because it is so simple. But now that I think about it, I don't want any of you to miss out on this.
All you need is a couple ripe avocados and five minutes of spare time to make the best avocado spread you've ever had. No need to buy premade avocado spread anymore because with this recipe, it's even better made at home!
Nutrition and Benefits of Avocados
What I love about avocados almost more than their amazing taste is their nutritional benefits. With a long list of great health benefits, avocados make the perfect option for a midday snack you can feel good about eating. If you're all about healthier spreads, try this whipped cottage cheese while you're at it!
Here are a few of the top benefits you'll get from incorporating avocados into your regular diet.
They have more potassium than 1 banana, which can help support healthy blood pressure levels.
You'll find plenty of heart healthy fatty acids that can help with inflammation.
The large fiber content makes an avocado a snack that will fill you up and keep you full for hours.
Full of antioxidants that can assist in eye health and lower your risk for cataracts.
Keep in mind that no food is going to miraculously cure all of your problems, they are there to help create a healthy diet and thus a healthy lifestyle. If you have severe health issues please see your doctor.
What Kind of Avocado Do I Need?
For this recipe, you will need a perfectly ripe avocado. One that is too hard will not mash as well, and you won't get the same great soft consistency as you would with a softer avocado.
You also don't want one that is starting to brown as that means the avocado is going bad and shouldn't be eaten.
When picking out your avocados at the store you will want to choose one that is soft to the touch when squeezed, but does not already have bruises or indents.
Avocado Spread Tips
We all know that while avocados are extremely delicious, they can be a bit finicky to deal with. You have to make sure they are the correct ripeness, and make sure you prep it just right to get that amazing end product.
Since I want you to have the best experience possible while making this recipe, here are a few tips and tricks for making avocado spread.
How To Preserve Avocado:
To keep the avocado spread from browning, leave the seed in the spread. The seed will preserve the freshness, while preventing the avocado from changing color.
How to Mash Avocado:
The best way to mash an avocado is to use either a fork or a potato masher. Using a fork will leave you with a mixture that's a bit chunkier, and typically better for guacamole.
Using a potato masher will give it a smoother, creamier consistency, which is the best for a recipe like this where you will need it to be as spreadable as possible.
Easiest Way to Spread Avocado:
Speaking of making the avocados spreadable, there are a few different ways to spread the mixture depending on what you want to spread it on.
The easiest way is to place a dollop of the spread onto your dish, then take a butter knife and swirl it around until the surface area is sufficiently covered.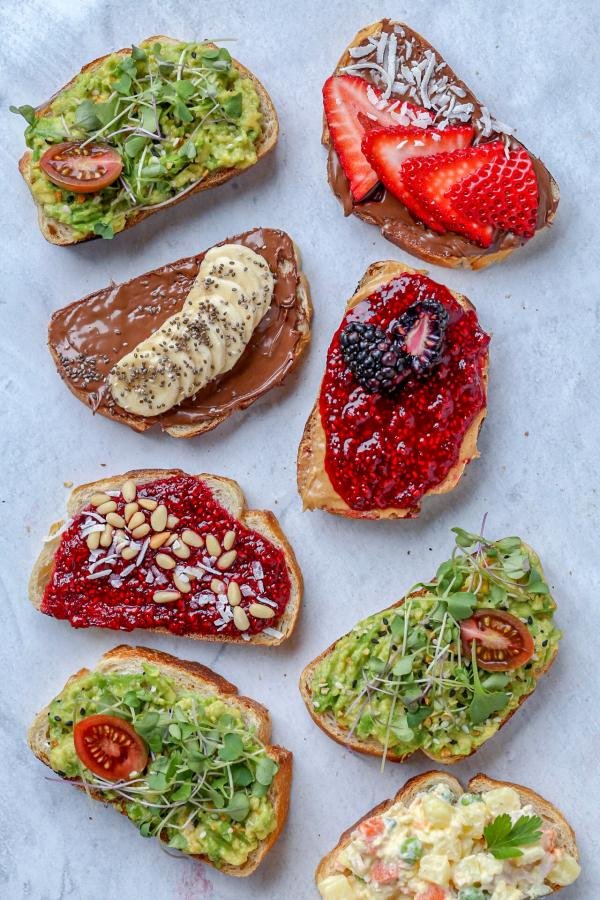 Avocado Spread Serving Options
This avocado toast recipe is extremely versatile, you can serve it any way you like. One of my personal favorites it using the avocado spread for avocado toast. It's my go-to for breakfast, lunch, or a snack because there's really never a bad time for a good avocado toast.
You can also use it as a dip instead of a spread and serve it in a bowl alongside your favorite chips or as part of a crudités platter. Talk about a crowd-pleasing appetizer spread!
Another great way to get creative with this recipe is to make it into a topping on your sandwich or burger. A little avocado spread can take your boring old lunch sandwich into a fun lunch special you'd find at your favorite trendy restaurant in minutes!
Other Avocado Recipes
What are your favorite ways to prepare avocados? I am looking for some simple delicious ideas!
Recipe
This avocado spread recipe uses soft avocados and freshly pressed garlic. Not only does it take a few minutes to make, but it's the BOMB for your morning toast!
Ingredients
2

Avocado

5

Garlic Cloves

Salt

to taste
Instructions
Nutrition Facts
5 Minute Garlic Avocado Spread
Amount Per Serving
Calories 166
Calories from Fat 135
% Daily Value*
Fat 15g23%
Sodium 8mg0%
Potassium 502mg14%
Carbohydrates 10g3%
Protein 2g4%
Vitamin A 145IU3%
Vitamin C 11.2mg14%
Calcium 19mg2%
Iron 0.6mg3%
* Percent Daily Values are based on a 2000 calorie diet.