Confused about what will make your Thanksgiving side dishes roster this year? Cut the guesswork out & curate the perfect spread from this killer round-up!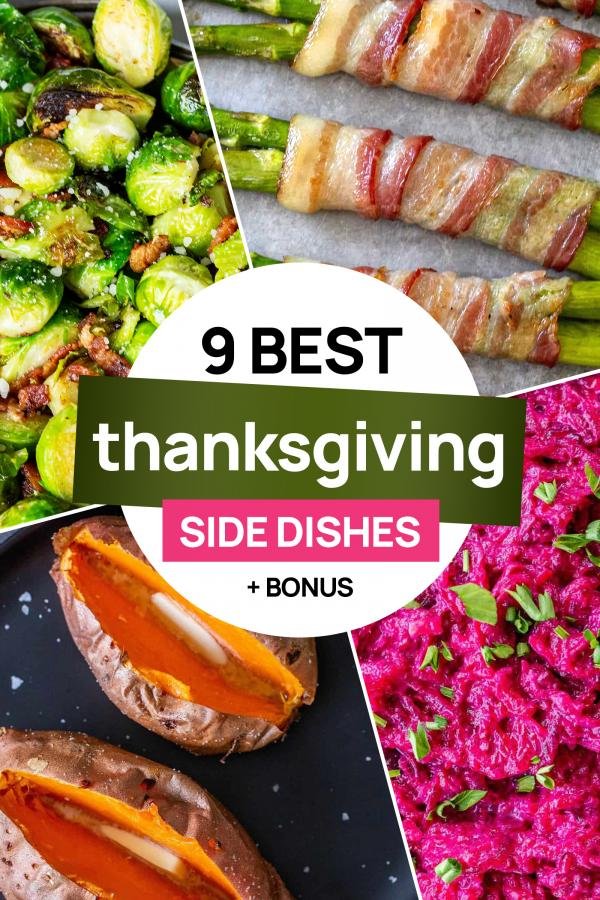 When the time comes to think about what you'll place on your Thanksgiving table, it's easy to feel overwhelmed. Oftentimes, it's a delicate balance of choosing between the classics and a couple of new and exciting recipes to try. To help you dream up the perfect Thanksgiving menu for your family and friends, we've gathered all of our favorite recipes in one, easy to read list. Let the planning begin!
What about Thanksgiving desserts? If you're lost on what sweets you want to cap your feast with, check out our handy roundup on the 10 Best Thanksgiving Desserts.
Making a Traditional Thanksgiving Dinner
Before we dive into our favorite side dishes, let's chat about what makes a "traditional" Thanksgiving dinner. The usual suspects include turkey (have you tried smoked turkey yet?!), some form of mashed or twice-baked potatoes, green bean casserole, sweet potatoes, cranberry sauce, fluffy dinner rolls, and creamy gravy. That said, everyone's spread looks a little different depending on their culture and tastebuds. As long as you have a couple of classics on the table, you should feel empowered to include whatever you're craving!
A Guide on Essential Thanksgiving Side Dishes
Turkey is an incredibly versatile protein that pairs well with so many different sides. Below, find the most common "buckets" Thanksgiving sides typically fall into.
Bread: From fluffy buttermilk biscuits to white dinner rolls, having a carb to sop up the gravy and make mini turkey sandwiches with is key.
Potatoes: Most people opt for classic mashed potatoes or a cheesy, oven-baked gratin. And because one potato dish isn't enough on Turkey Day, you'll typically find a sweet potato casserole on the menu as well.
Vegetables: Brussels sprouts, green beans, and roasted carrots are perhaps the most classic choices, but acorn squash, butternut squash, and cauliflower are all in season too!
Cranberry Sauce: A nice, tart cranberry sauce is the perfect citrusy complement to all the fatty, decadent, and hearty dishes on the table. Plus, it's perfect for those day-after leftover turkey sandwiches!
Gravy: A solid gravy made of turkey drippings is a must-have. There's nothing like drizzling the gravy all over your heaping plate of goodies. Why limit the creamy goodness to just mashed potatoes, anyway?
FAQ
How many sides should you have at Thanksgiving?
There's no definitive rule for how many sides you should serve for Thanksgiving dinner. In fact, you should be more concerned about how much you make versus how many things you make. Try to get a headcount solidified as soon as you can so you can plan accordingly.
What can you make the night before Thanksgiving?
The best dishes for making ahead of time include mashed potatoes, bread dough (it's always best to bake the bread day-of), sweet potato casserole (assemble it, but bake it day-of), and stuffing (it's perfect for reheating).
What other meats are good for Thanksgiving besides turkey?
If you're not a huge fan of turkey, serve a honey-baked ham or prime rib in addition or instead.
What is America's favorite side dish for Thanksgiving?
Mashed potatoes are by and far America's favorite Thanksgiving side dish.
10 Thanksgiving Side Dishes to Choose From
These super savory mashed potatoes are perhaps the most essential of all Thanksgiving side dishes. They don't skimp on flavor or texture and only call for four simple ingredients – potatoes, heavy whipping cream, butter, and salt. No frills, no fuss, and 100% perfection. If you like a bit of tang, go ahead and add a 1/2 cup of sour cream.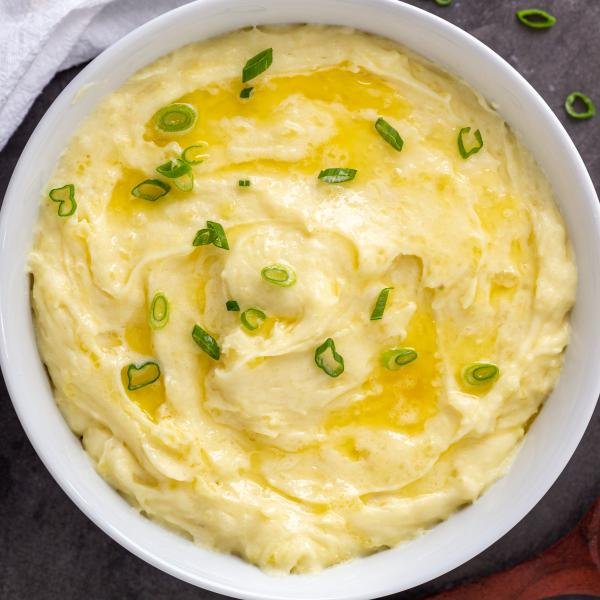 These super simple bacon-wrapped asparagus look so fancy, but couldn't be easier to assemble. All you have to do is wrap the spears in your favorite style of bacon, pop them on a sheet pan, and let the oven work its magic.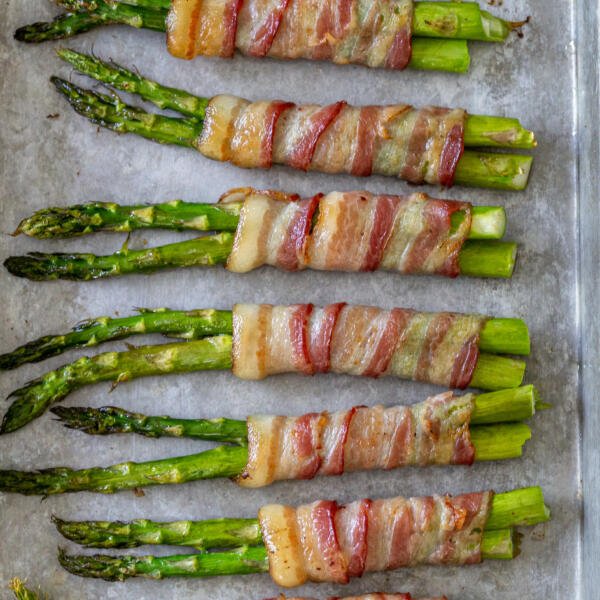 Another bacon-powered veggie side dish for the books. You can serve the brussels shredded or halved – whichever you prefer! Just don't forget to top the salad with freshly shaved parmesan cheese.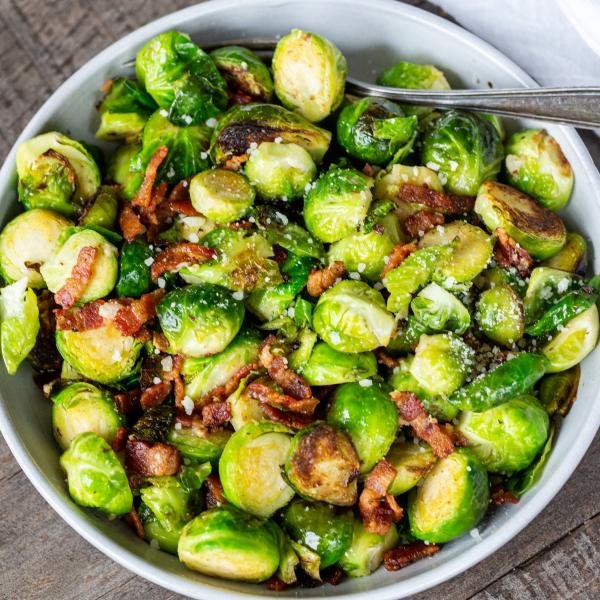 Save your forearms the hassle by whipping up these crazy easy no-knead dinner rolls. They're incredibly soft and fluffy! What's even better? You can make the dough ahead of time and freeze it to save you day-of stress.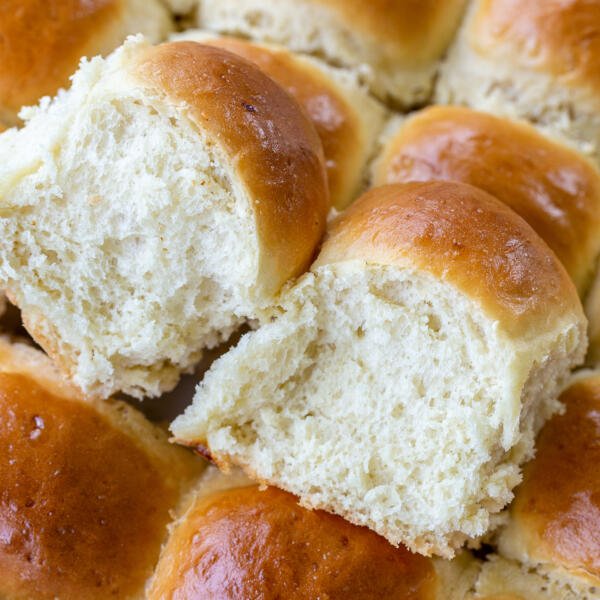 Everybody expects a creamy green bean casserole, but what about a garlicky asparagus and brussels sprouts bake that's topped with parmesan and crispy panko? No one said you have to stick to the rules and this is one delicious way to break them.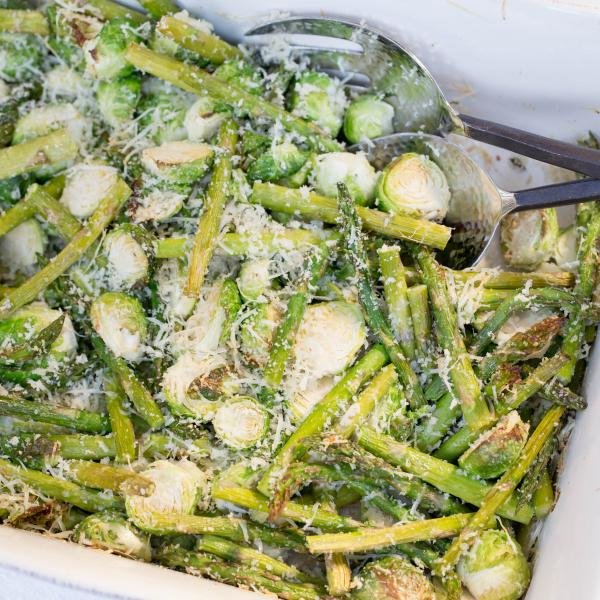 Who said you can't bust out the air fryer on the big day? Make several batches of these easy air fryer sweet potatoes and set up a fun toppings bar for your guests to make their perfect spud. We're talking butter, marshmallows, crunchy brown sugar, maple syrup, and spicy cinnamon. YUM!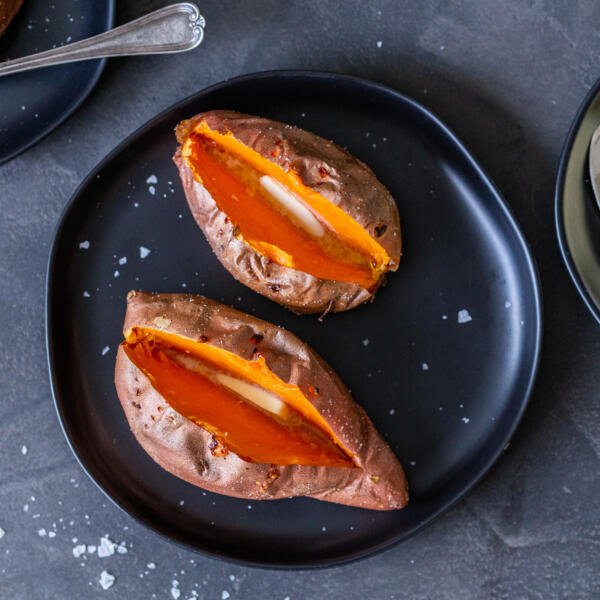 ​The only gravy recipe you'll ever need. Within you'll find step-by-step instructions on how to make gravy from either drippings (highly recommended!) or butter. No matter which method you use, you can rest assured it will be irresistibly creamy.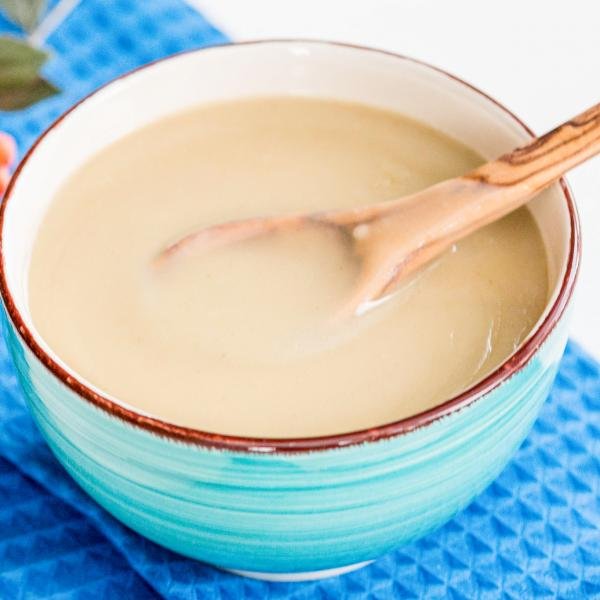 This simple baguette recipe can be used in so many different ways to elevate your Thanksgiving spread. Use it to make appetizer canapés or let it go stale and use it for your favorite homemade stuffing recipe.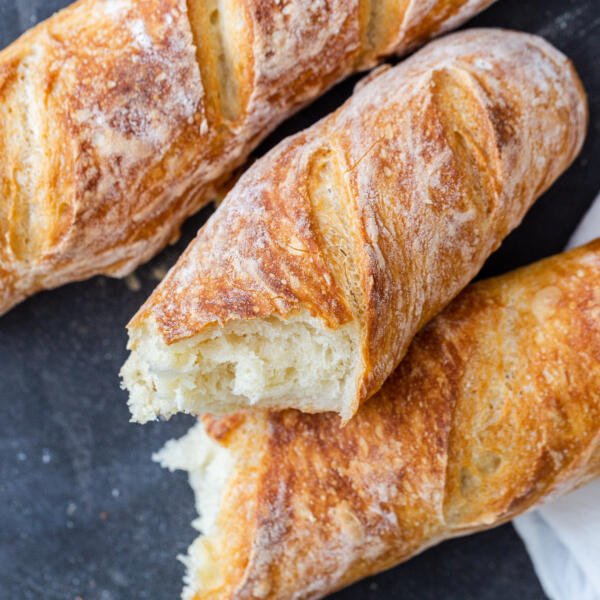 This garlicky and slightly sweet beet salad is an insanely good complement to a classic Thanksgiving spread. It's bright, beautiful, and really, really good with turkey. A true Russian staple!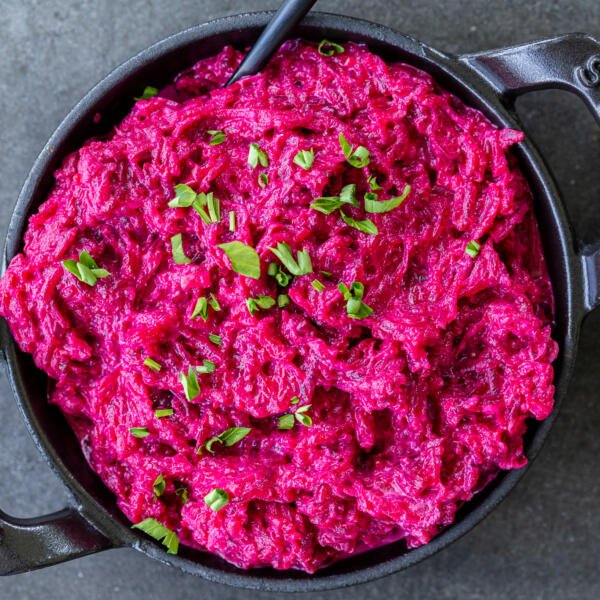 If you want to make something special and off-the-beaten-path, whip up Russia's national dish. These boiled and meat-stuffed dumplings are best topped with a dollop of sour cream and fresh dill. To make your life easier, invest in a pelmeni mold.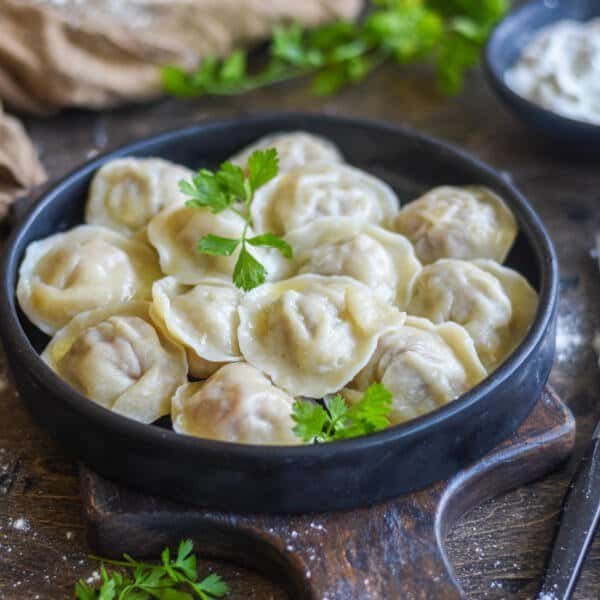 More Easy Thanksgiving Side Dishes