This round-up of Thanksgiving desserts will satisfy your holiday sweet tooth. From classic pumpkin treats to dulce de leche cake, we've got you covered.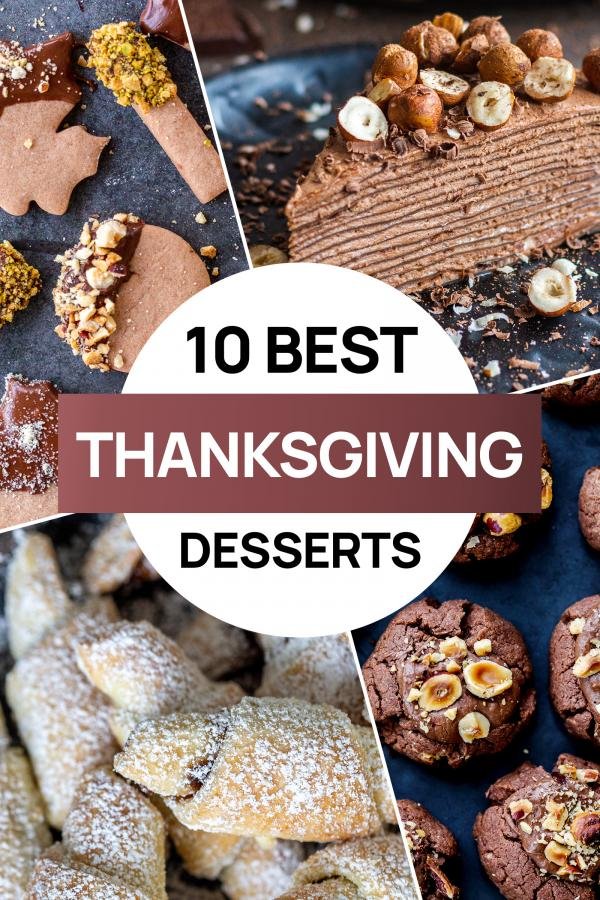 We've all been here before. Thanksgiving is right around the corner and you've got the savory spread figured out. The smoked turkey, creamy mashed potatoes, stuffing, dinner rolls, cranberry sauce, and veggies are on lock. However, something is still missing…dessert! What on earth are you going to make for your guests? With this list of unique Thanksgiving-ready desserts, get ready to be inspired.
Want to get ahead on Christmas tray baking? Check out our ebook on Miracle Dough Christmas Cookies. With one, "miracle dough" you can make so many different cookies!
Choosing the Right Thanksgiving Desserts (Go Beyond Pie!)
There are a million and one Thanksgiving dessert recipes out there that are a departure from the same-old, same-old pie recipe. That is to say, if you don't want to resort to pumpkin pie with whipped cream or classic apple pie with a scoop of vanilla ice cream, we've gathered our best and brightest recipes for you to build your Thanksgiving dessert table with. The common thread between them all? They're full of quintessential fall flavors, tastes, and textures. You're bound to find a dessert (or two or three) you'll be proud to contribute!
3 Top Tips for All Thanksgiving Desserts
Being in charge of the Thanksgiving desserts table can put on a lot of pressure. A couple tips will help you manage the day-of stress…
DIY where you can. Don't put a ton of pressure on yourself to make every little thing homemade. If you have time to make pumpkin puree from scratch go for it, but there's nothing wrong with going for canned if you need the breathing room.
Prepare your dessert a day or two ahead of time. In addition, save yourself the day-of drama by making your desserts a day or two ahead of time.
Invest in good airtight containers for storage. If you are going to prep your desserts ahead of time, invest in some airtight containers to keep them fresh. If you're making a cake, get an airtight cake container to protect it in storage (#lifesaver).
FAQ
What are the most common desserts for Thanksgiving?
Some of the most common desserts for Thanksgiving include pumpkin pie, pecan pie, sweet potato pie, and apple pie. Other heavy-hitters are pumpkin spice cake, different crisps and cobblers, gingersnaps, ginger cakes, caramel cupcakes, bourbon-spiked brownies, pumpkin cheesecake, and so much more.
What are the two most popular pies baked on Thanksgiving?
Pecan pie and pumpkin pie are the top two most popular pies served on Thanksgiving Day. This is followed by apple pie and sweet potato pie.
What are some Thanksgiving desserts you can freeze?
Pies are especially good for freezing, as are some cookies and cakes. Our fall leaves sugar cookies (recipe #1) are particularly good for freezing, as are 4-ingredient Nutella cookies (recipe #7) and pumpkin chocolate chip muffins (recipe #9).
What are some Thanksgiving desserts that can be made in advance?
The awesome part of this list is that every single one of these recipes can be completely or partially be made ahead of time. This will be a massive help to those of you out there that are responsible for making several dishes for the big day.
10 Amazing Thanksgiving Desserts
For as simple as these sugar cookies are, they're always such a huge crowd pleaser. Perhaps one of the most festive recipes on our list of Thanksgiving desserts! Whether you eat them plain or slather them with some homemade cream cheese frosting, be prepared to watch them disappear quickly. Of note, you'll need a maple leaf-shaped cookie cutter to whip up this recipe.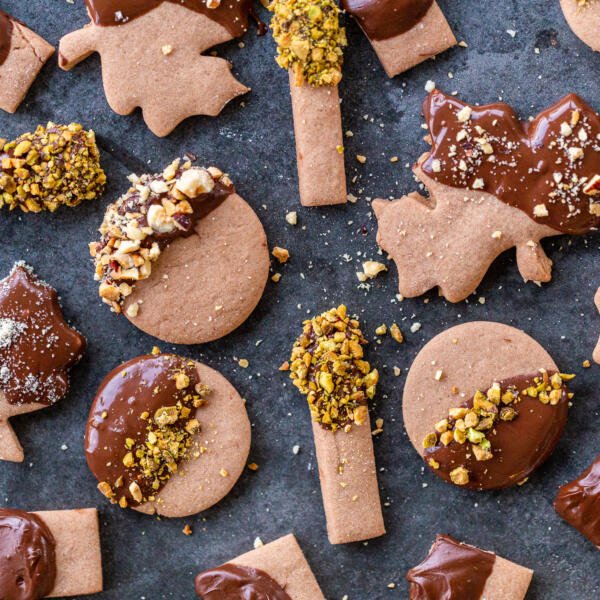 This dulce de leche cake is a Ukrainian and Russian staple. It's made with a decadent sour cream-infused cake batter and slathered with dulce de leche cake cream. Also, let us not forget all the toasty chopped hazelnuts. One of the most unique Thanksgiving desserts you can make…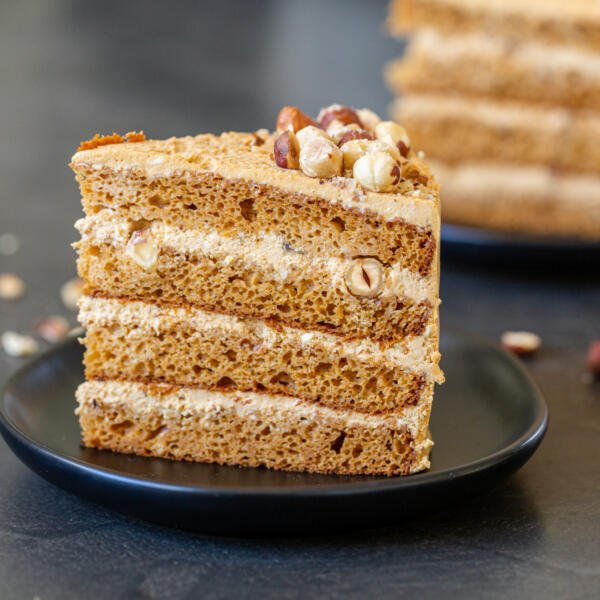 This cake is so popular in Ukrainian culture, that if you visit the capital of Kiev and don't bring one back home to the states you can consider yourself a criminal (LOL). It's made with European-style sponge cake, meringue, chopped hazelnuts, chocolate chips, and sweetened condensed milk. In short, this cake doesn't skimp on texture!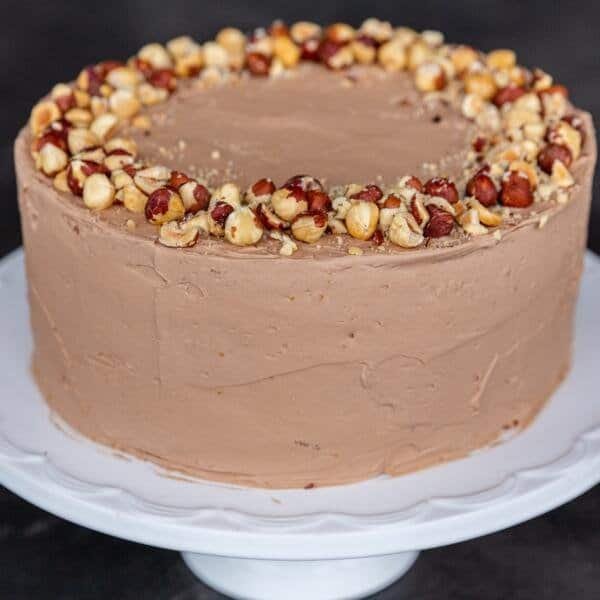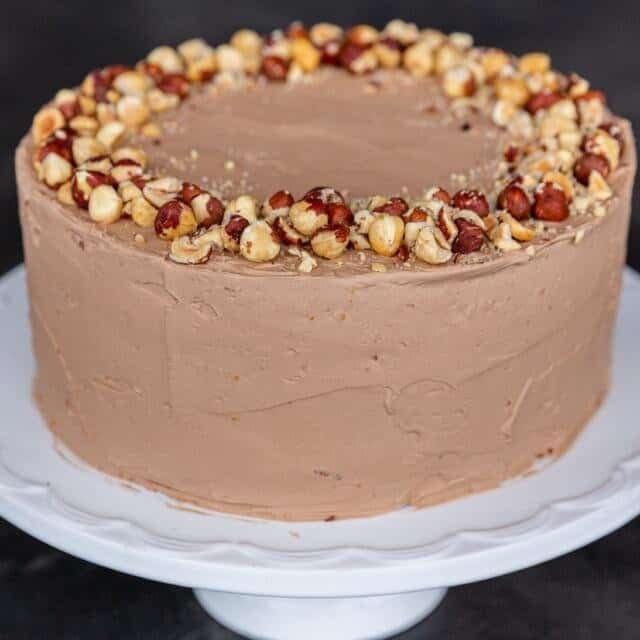 This Nutella crepe cake is for all of you out there that can't get enough of the famous chocolate hazelnut spread. Made with thin layers of stacked cocoa-infused crepes alternated with Nutella-spiked cream, each slice looks like an art piece.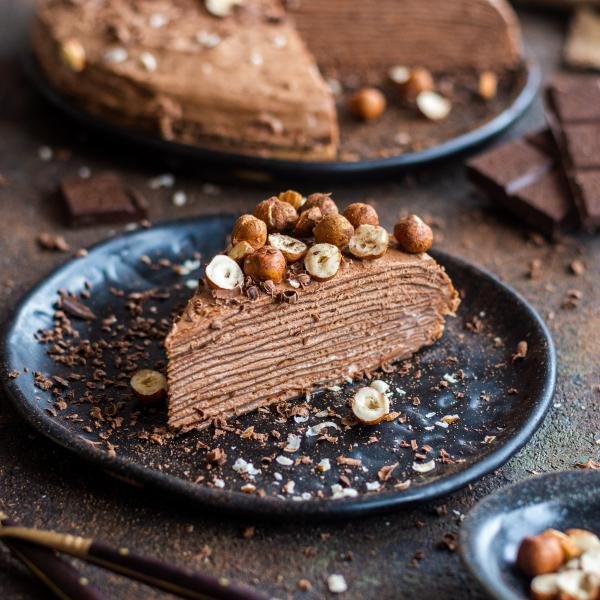 Dulce de Leche Sandwich Cookies, aka "alfrajores", are delicate sandwich cookies filled with creamy dulce de leche. Eaten all throughout Latin America, you can have them plain or with a simple sprinkle of powdered sugar. During the holidays, we up the ante by dipping them in chocolate and chopped nuts!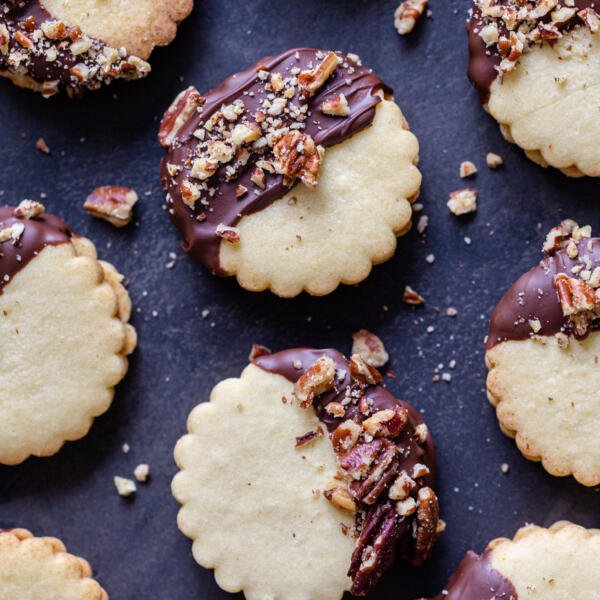 Chocolate salami is a traditional Portuguese dessert that has gained popularity all across Europe. During the holidays, you'll find it in many different styles and stocked in supermarkets and bakeries. In this rendition, we pack it with dulce de leche, nuts, and dried berries. An amazingly unique addition to your Thanksgiving desserts spread!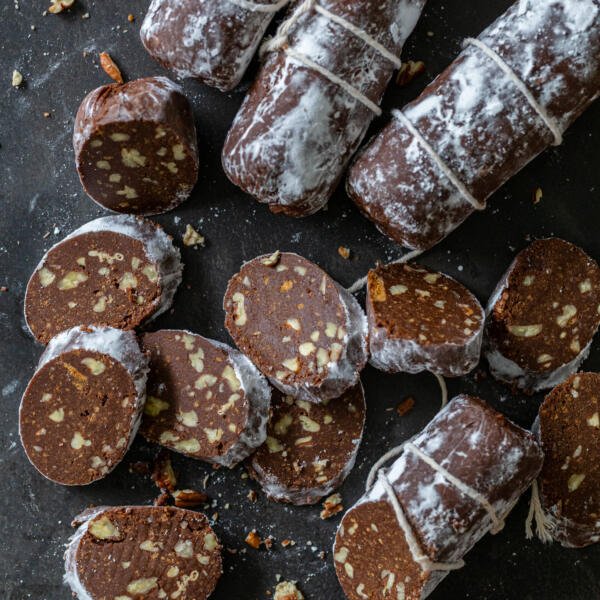 These 4-ingredient Nutella cookies only call for Nutella, all-purpose flour, eggs, and chopped nuts. If you're a hands-off kind of baker, this recipe is for you. Both kids and adults enjoy them, so you can rest assured they will be a total crowd-pleaser.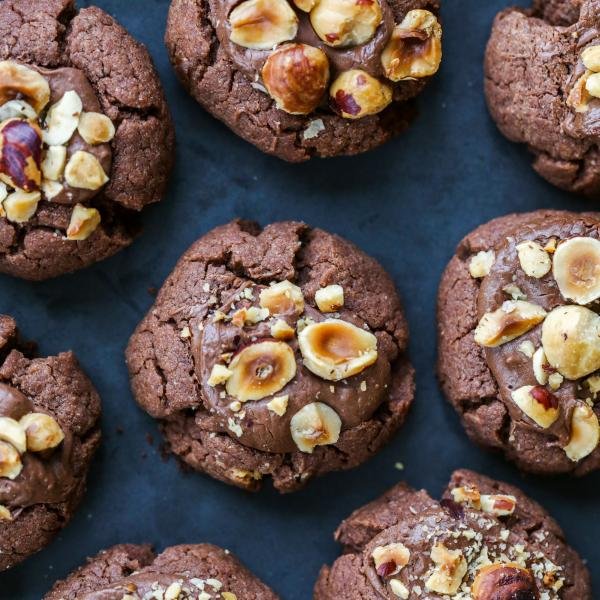 Rogaliki is the Russian version of Polish rugelach. You'll find them stuffed with either jam or crunchy poppy seed filling. Above all, you're going to love how the sour cream-infused dough melts in your mouth.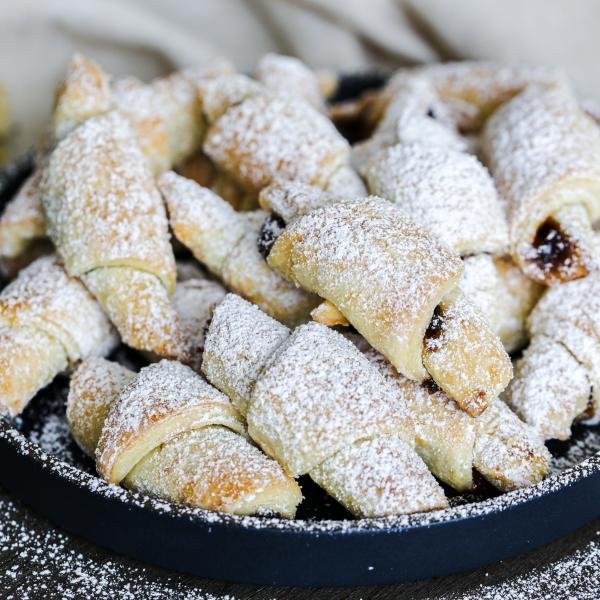 These pumpkin chocolate chip muffins are perfect for that special day after Thanksgiving breakfast. There's nothing like sinking your teeth into one while you're still in your pajamas and recovering from the big day. Sprinkle a bit of nutmeg into the batter to make them even more festive.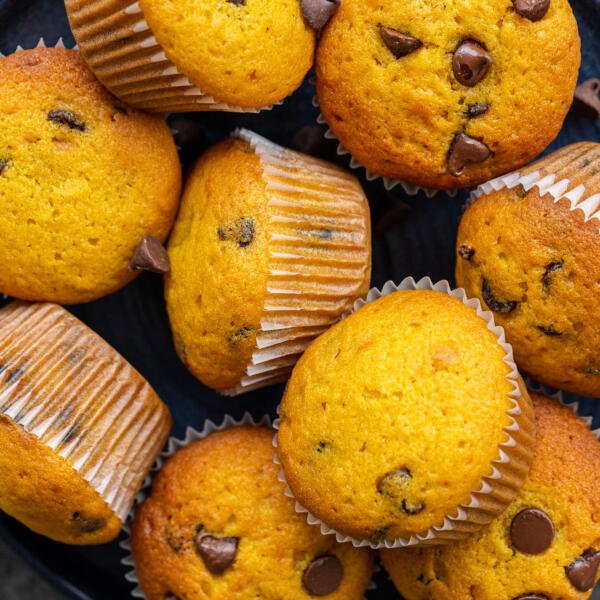 The ultimate dessert or breakfast pastry for the anti-baker. Made in under 30 minutes with premade Pillsbury Crescent Dough, you'll get all the satisfaction of traditional pumpkin pie (flaky pie crust and gooey pumpkin filling) with a fraction of the work. Above all, your guests will be just as satisfied.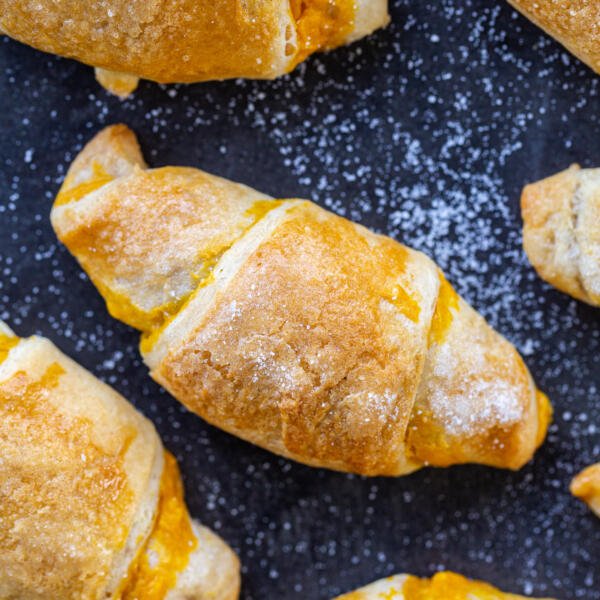 Other Tasty Holiday Desserts