This tasty roundup of Mexican recipes features everything from juicy carne asada tacos to cilantro lime rice. You're bound to find something you'll love!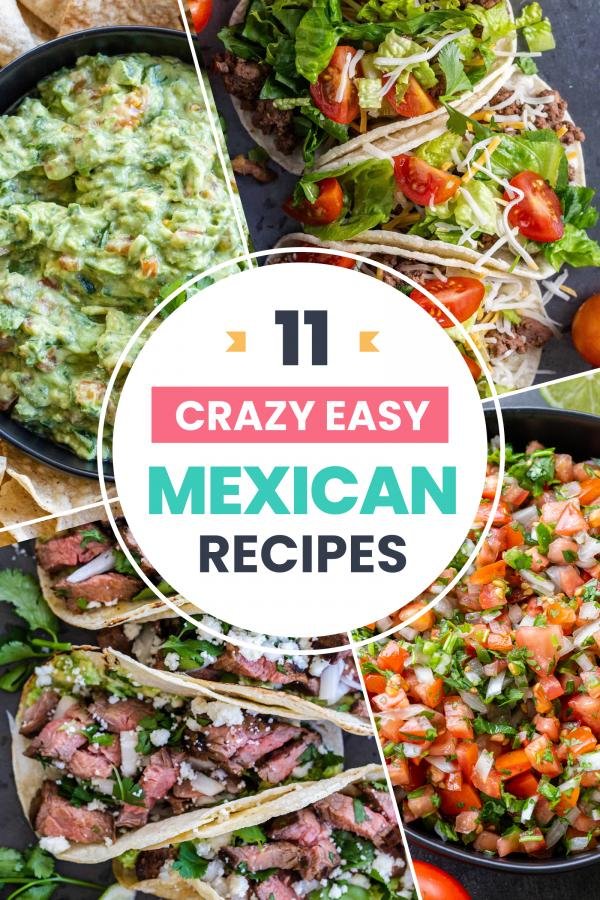 If you're a Mexican food addict like us, you're going to love these simple, Mexican-inspired recipes. From Taco Tuesday to an at-home Cinco de Mayo bash, there's plenty to choose from to create your perfect spread.
Traditional Components of Mexican Food
While Mexican food is as diverse as the country itself, there are some common components to Mexican cuisine that you'll see pop up.
Dips & Salsa: Firstly, Mexican food is known for all it's ultra-flavorful, citrusy dips and sauces. From creamy guacamole to a never-ending variety of salsas, you'll find everything from salsa verde to picked cabbage, you'll never get bored.
Fresh Corn or Flour Tortillas & Chips: Whether the tortilla is wrapped burrito-style, chopped and used for chilaquiles or served on the side, this flat flour or corn disc is super versatile and used in so many different ways.
Beans: From slow-cooked whole beans to creamy, mashed refried beans, legumes are a central part of the cuisine.
Rice: Depending on the region of Mexico, you'll find a vast variety of different rice dishes. Spanish rice, which is typically made with tomatoes, chicken broth, onions and garlic, is often served side-by-side with refried beans.
Meats & Seafood: Without a doubt, Mexican food features a wide variety of delicious grilled and slow-cooked meats. Ranging from spicy pork to juicy shrimp tacos, the possibilities are endless…and delicious!
Dessert Tip: While we don't have any sweets on our list, you can head to your local Mexican specialty store and pick up a tres leches cake or slice up fresh mango and sprinkle it with chili!
11 Super Simple Mexican Recipes
If you've ever been to Chipotle, you know all about the cilantro lime rice that everyone seemed to fall in love with when they opened their doors. Made with fresh cilantro and lime juice, it's the perfect base for burrito bowls and the perfect side dish.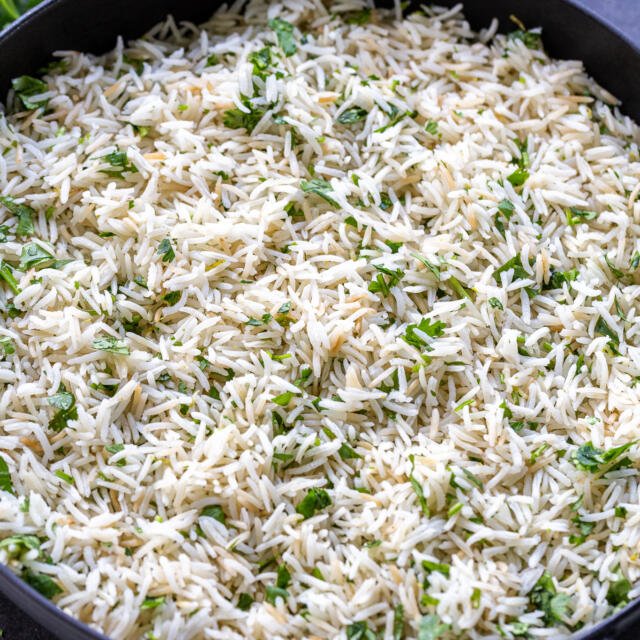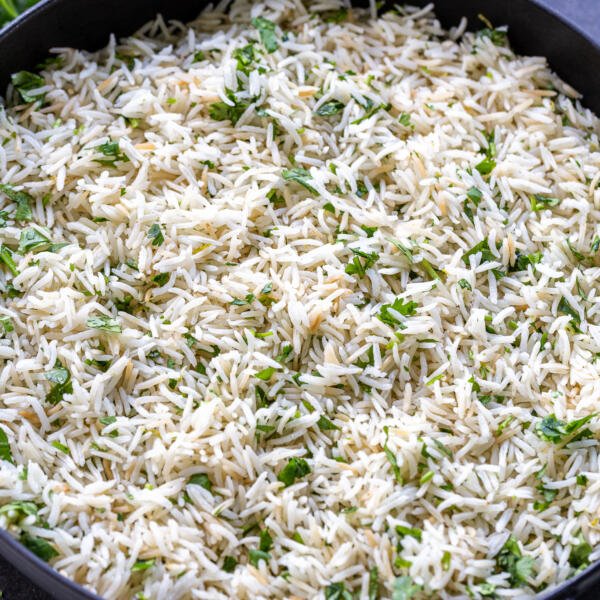 Cilantro Lime Rice (Chipotle's Copycat)
Made with basmati rice, fresh limes, and cilantro, it's a refreshing spin on your typical bowl of white rice and your new favorite side dish.
Check out this recipe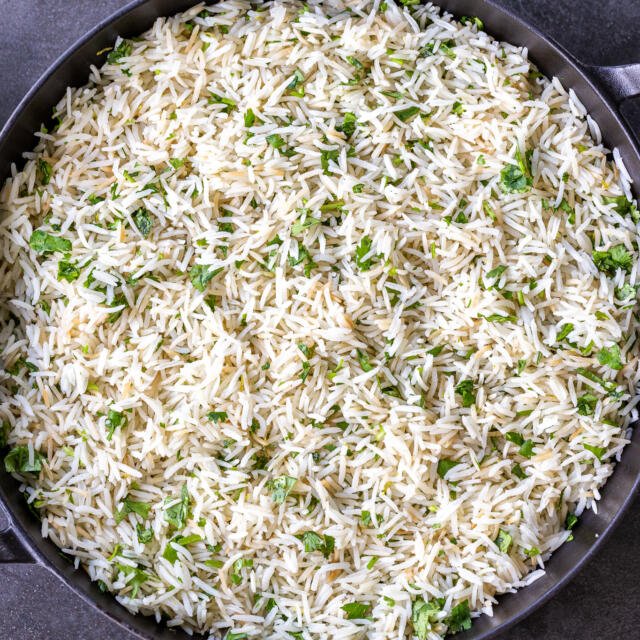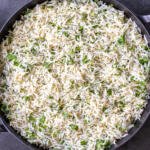 Secondly, these steak tacos are the epitome of Mexican street food. You'll love how the citrusy marinade of lime and oranges complements the savory beef!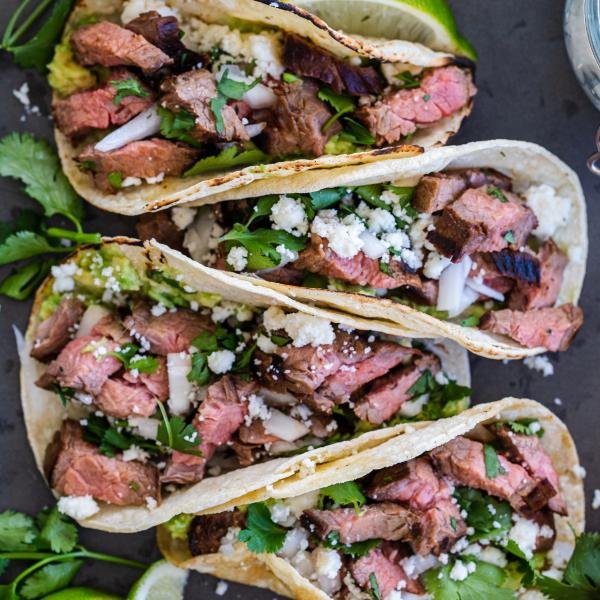 Carne Asada Street Tacos
Carne Asada Street Tacos are sure to hit the spot. This authentic Mexican dish is always a crowd-pleaser. With just a few simple ingredients, you will get the most mouth-watering beef dinner at home!
Check out this recipe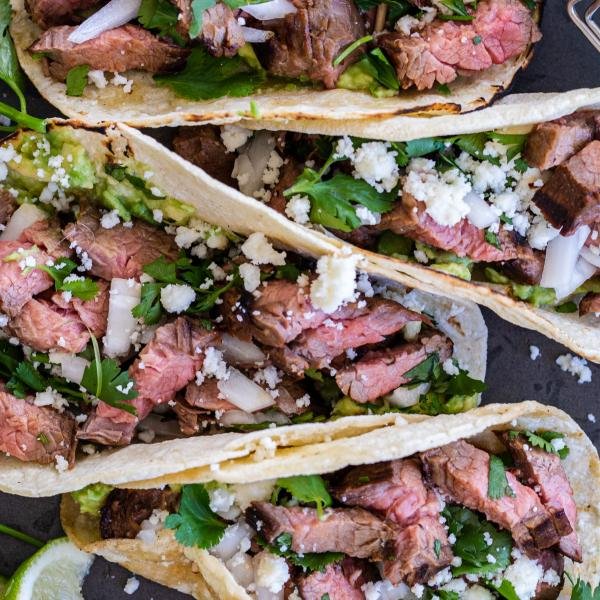 Without a doubt, these Mexican stuffed bell peppers are perfect for meal prep. We stuff them with tender rice and black beans, they are super filling and perfect topped with a dollop of sour cream.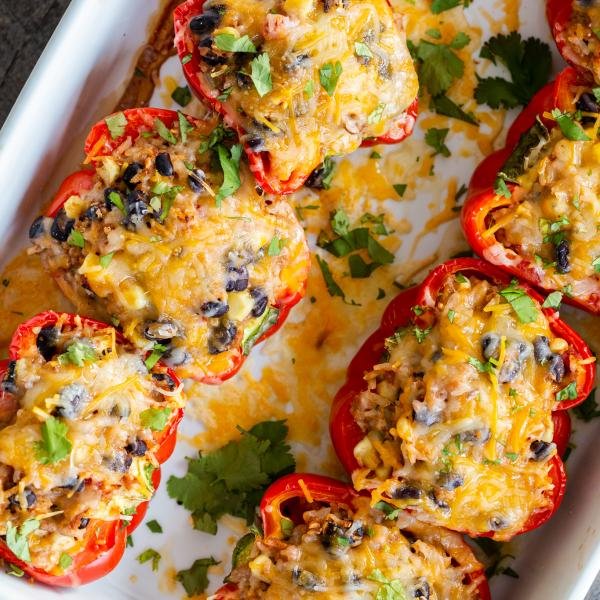 Mexican Stuffed Bell Peppers Recipe
Mexican Stuffed Bell Peppers are a fiesta in your mouth! The vibrant colors of this dish will pull you in, but the flavors will make you stay.
Check out this recipe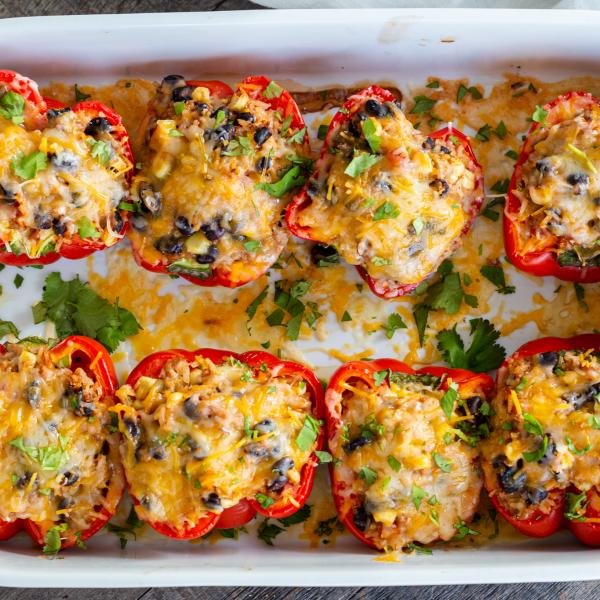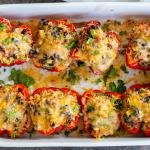 Fourthly, this recipe just focuses on the meat and makes for the best main Mexican dish. Use a couple slices as a topper for your favorite salad or use it for your favorite enchiladas recipe.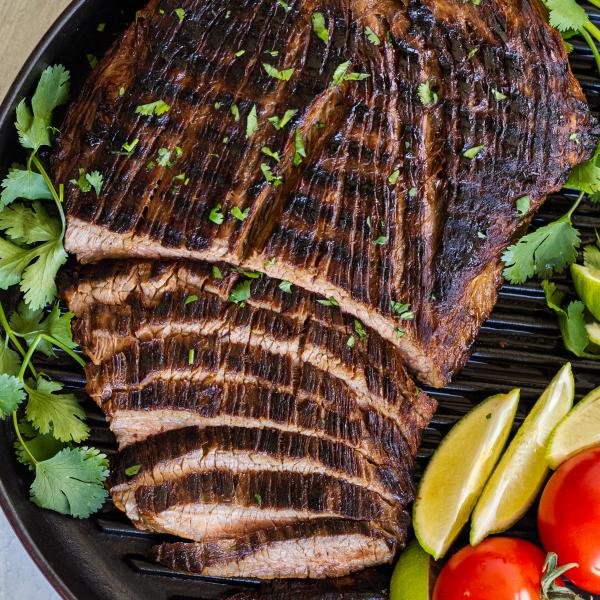 Easy Carne Asada Recipe
Carne asada is absolutely mouth watering. Whip out the outdoor grill, flex your home cook muscle and throw a fiesta for the books.
Check out this recipe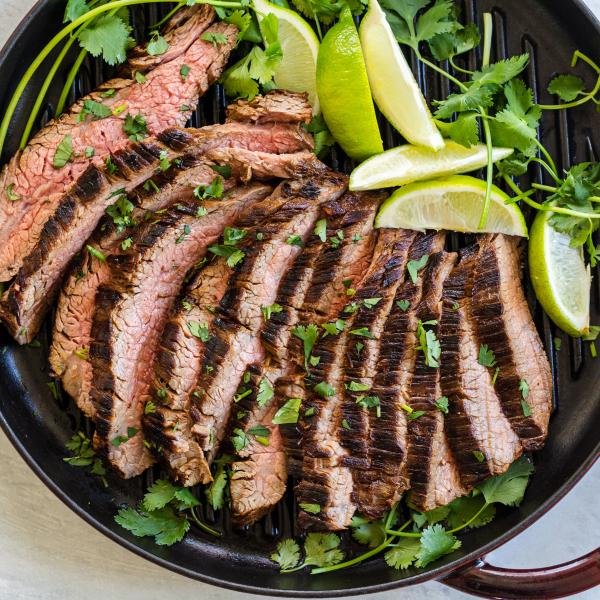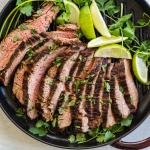 If you're on the hunt for a quick weeknight meal, these super tasty tacos only take 20 minutes to whip up and are 100% kid-friendly. Serve the meat tucked into either corn tortillas and flour tortillas!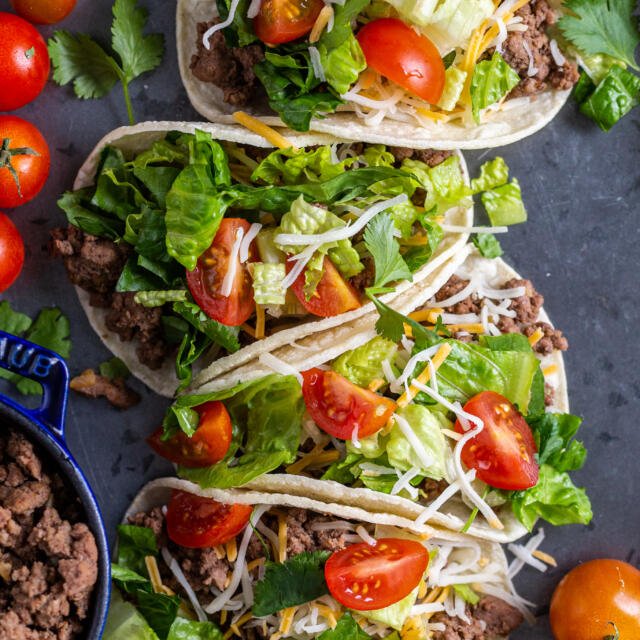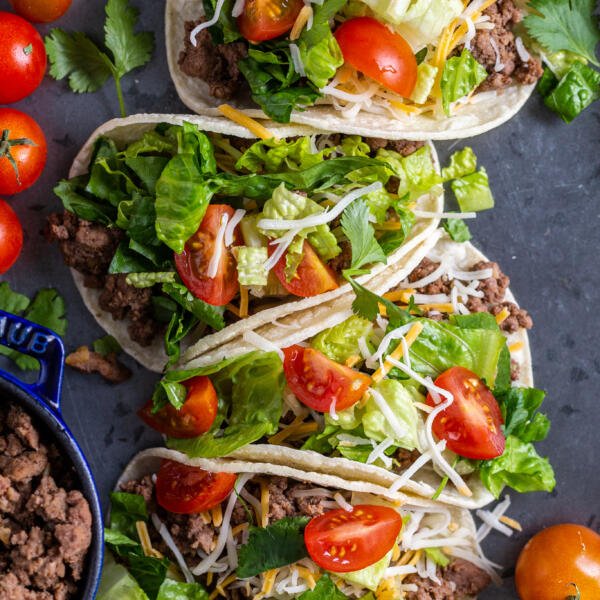 Easy Ground Beef Tacos
Easy Ground Beef Tacos only take 20 short minutes to whip up. This quick and satisfying recipe is sure to please even the pickiest of eaters.
Check out this recipe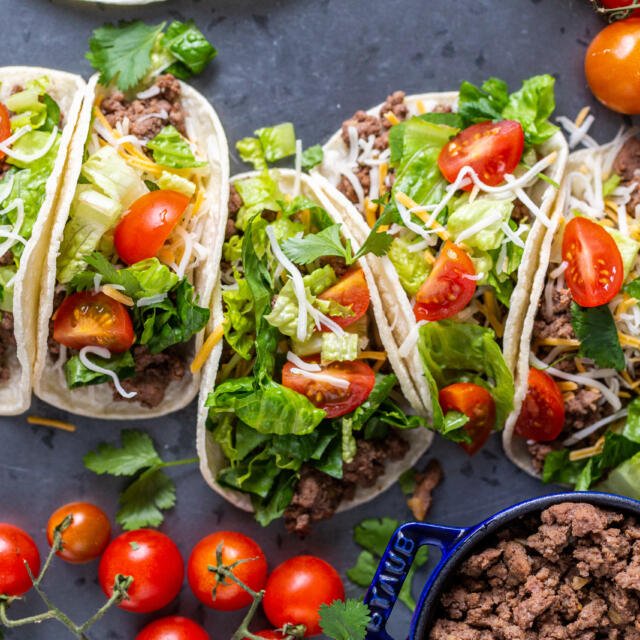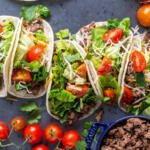 Chicken fajitas are one of our favorite Mexican recipes on the list! Why? They can be eaten as-is for a super easy, one-pan meal or you can serve them alongside Mexican rice, refried beans and tortillas.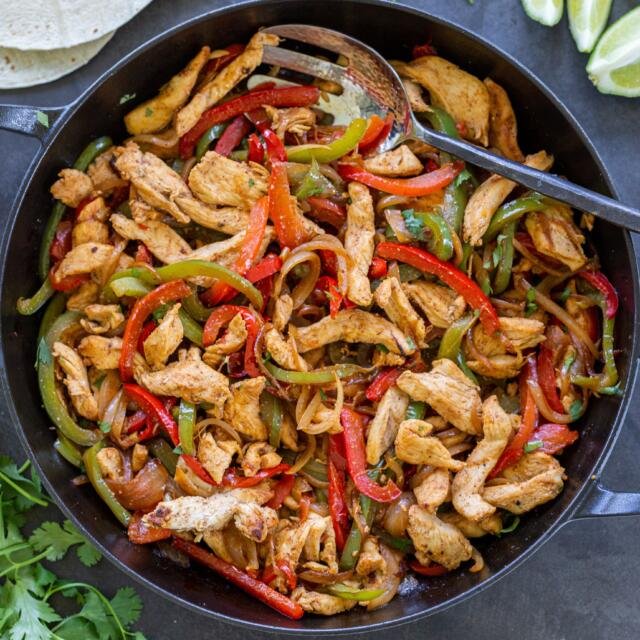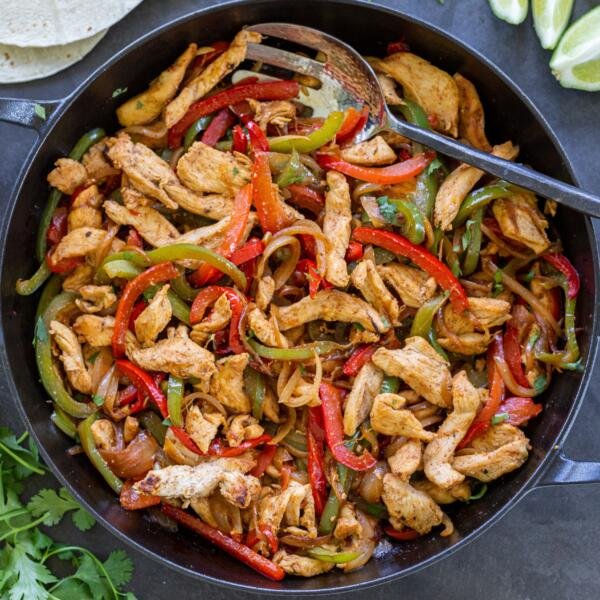 Easy Chicken Fajitas Recipe
Chicken Fajitas are the perfect one-pan meal. The chicken is juicy, flavorful and is loaded with a ton of colorful veggies. The best part is that you can have it ready in under 30 minutes!
Check out this recipe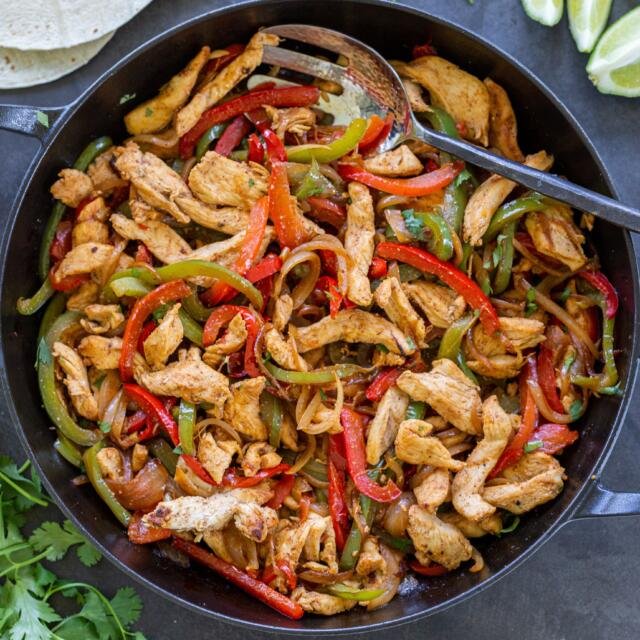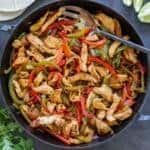 These chicken quesadillas are perfect for a kid's party or family move night. Most importantly, every time you pick up the tortilla, you'll be mesmerized by the stringy, melted cheese, sautéed veggies and juicy chicken.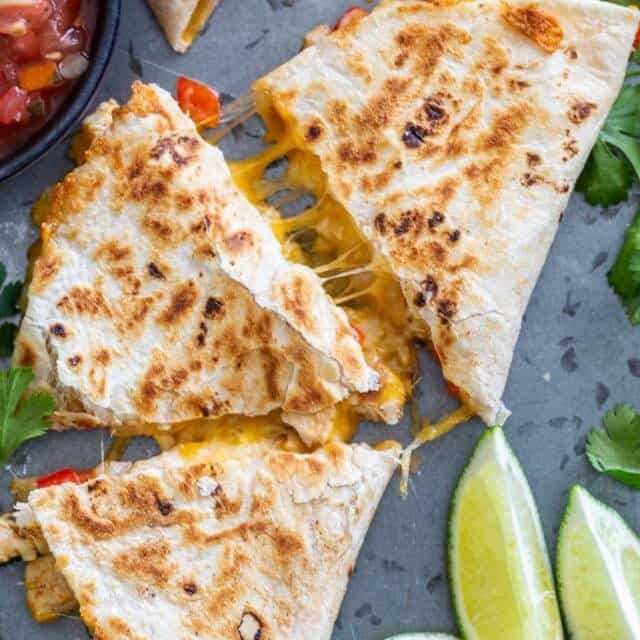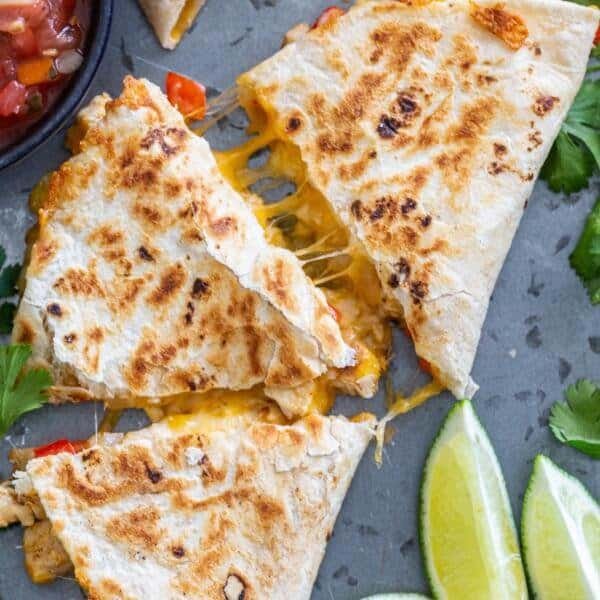 Easy Chicken Quesadillas (Fajita Style)
Chicken Quesadillas are the best when it comes to a busy evening meal. They come with veggies, meat and lots of cheese that kids will love. Even better, it comes together in 20 minutes!
Check out this recipe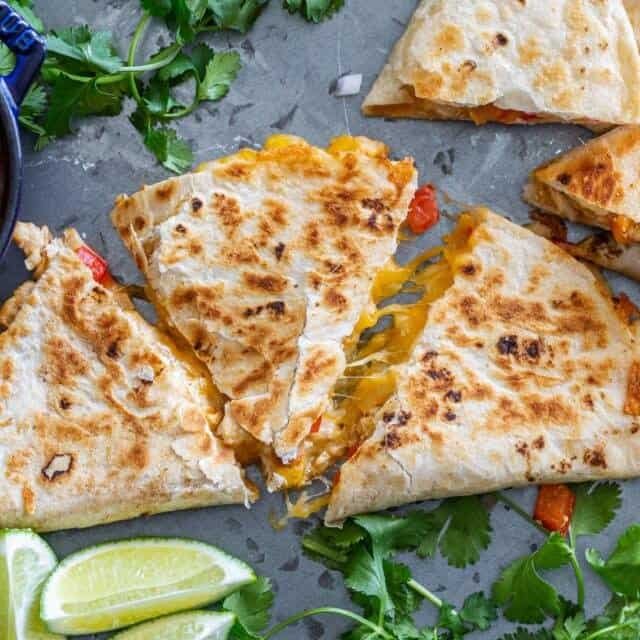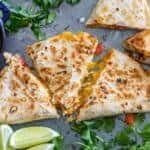 Our recipe for guacamole is made with the basics – avocado, jalapeno, garlic, tomatoes, lime and salt. Use it as a topper for just about any other entree on this list. That is to say, you can't go wrong!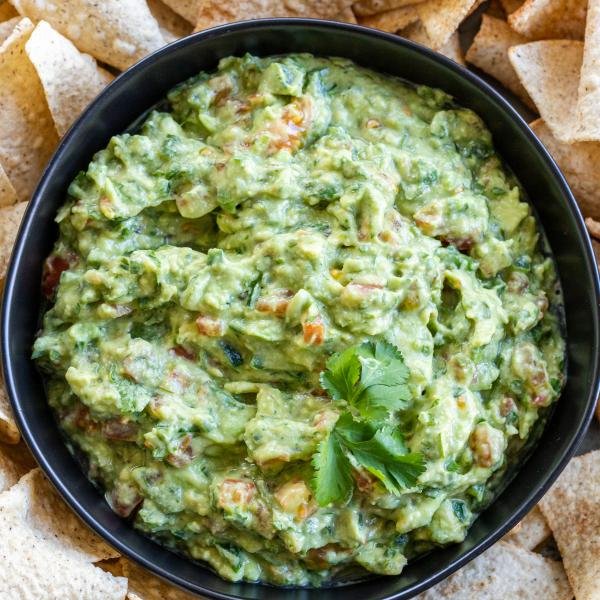 The Best Guacamole Ever
The Best Guacamole EVER. That's right — and I mean it. Grab a bag of your favorite tortilla chips because it's time to get to dippin'!
Check out this recipe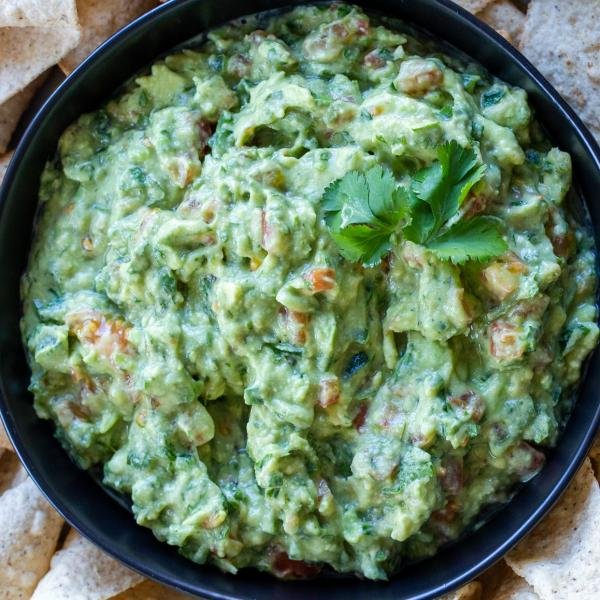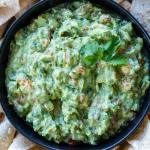 Most certainly, pico de gallo is everyone's favorite chunky salsa and a non-negotiable appetizer at most of our parties. The kicker? The longer it sits and marinates the more flavorful and deep the flavor gets. Best paired with the next recipe on the list….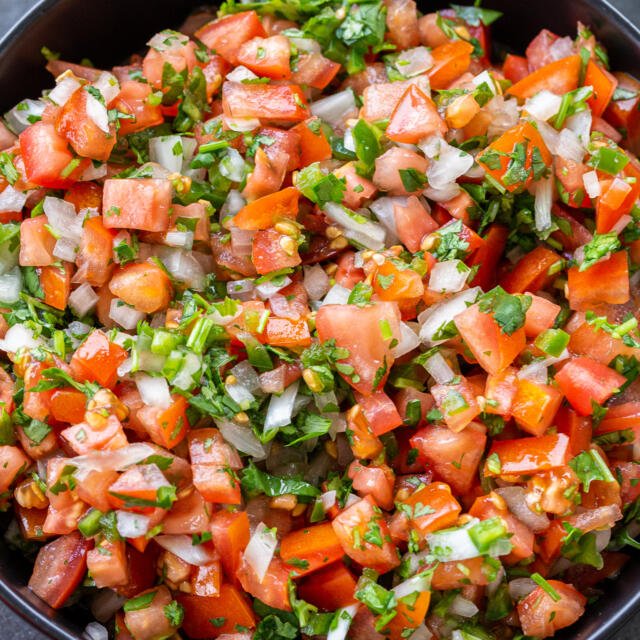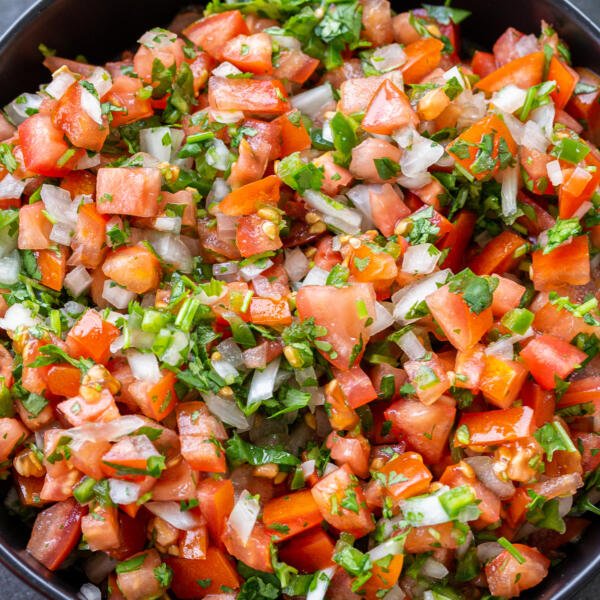 Classic Pico de Gallo Recipe
This classic pico de gallo recipe will transport you to your favorite Mexican restaurant. It's fresh, healthy, and low-calorie.
Check out this recipe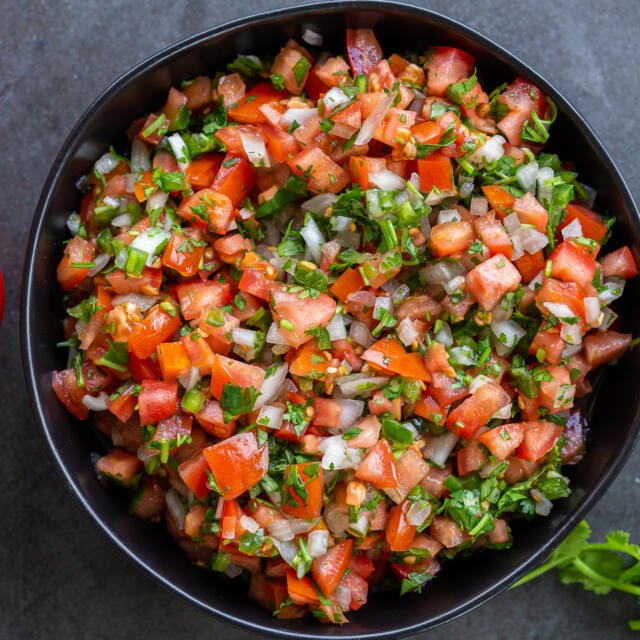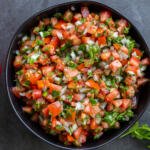 While traditional tortilla chips are deep-fried in oil, these are made with a fraction of the fat in the air fryer. We like to use corn tortillas, but feel free to swap in flour tortillas if that's more your style!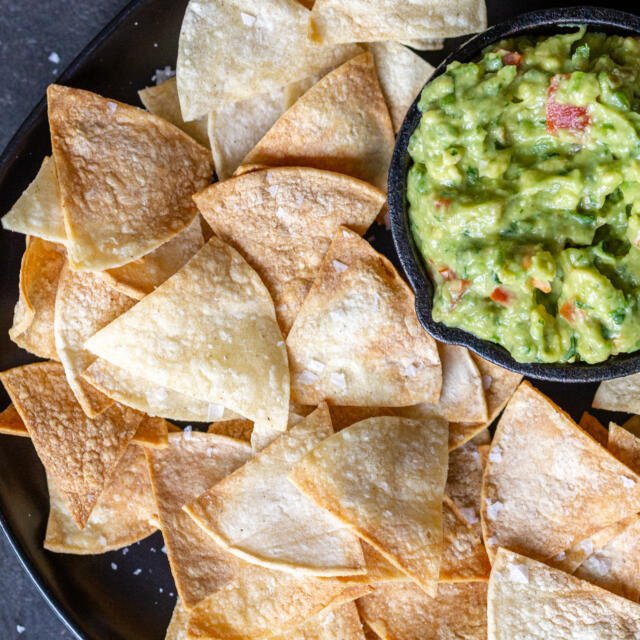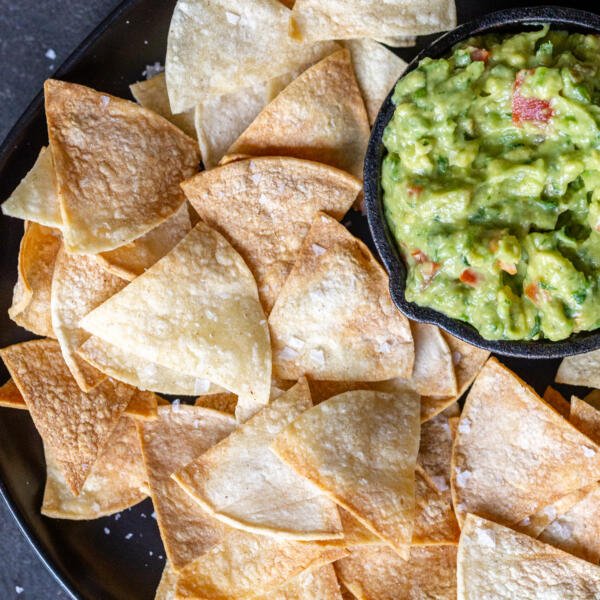 Air Fryer Tortilla Chips (3 Ingredients)
Air Fryer Tortilla Chips will be your new family favorite! With just three ingredients, you can make extra crispy, guilt-free chips. This air fryer recipe will be on repeat in your home!
Check out this recipe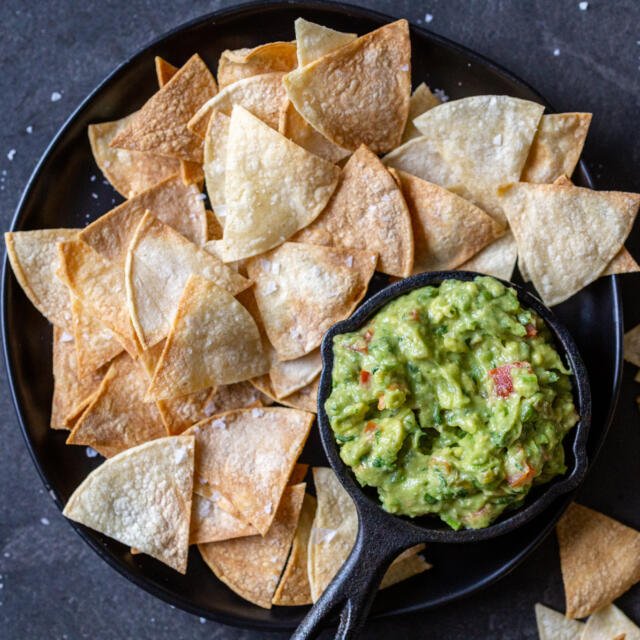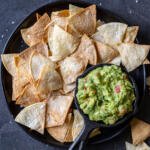 To sum it up, this black bean and corn salsa can be used as a dip or as a vegetarian taco stuffing. Above all, you'll love all the textures and flavors!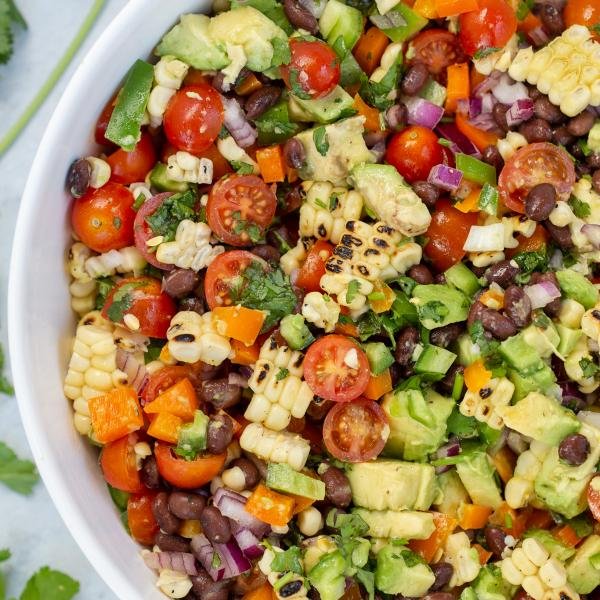 Black Bean and Corn Salsa
This Black Bean and Corn Salsa is full of vibrant colors. It's great for any summer party, event you are hosting, or your next taco night!
Check out this recipe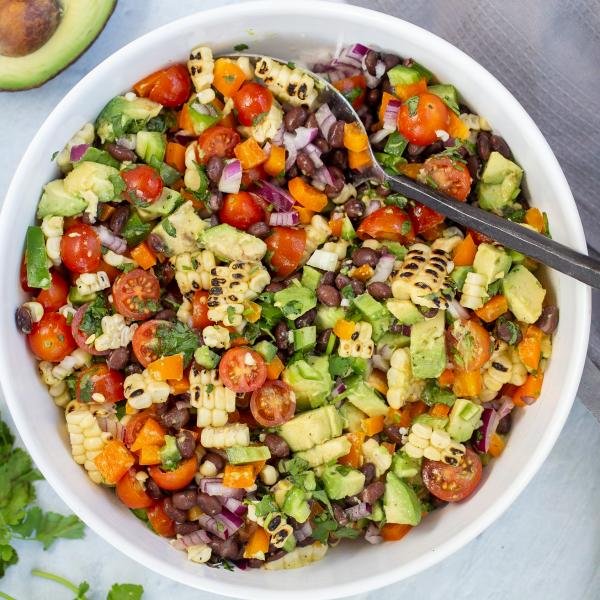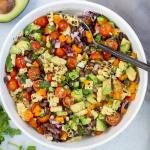 More Tasty Mexican-Inspired Dishes