Save your oven the work tonight and whip up any of our favorite, best air fryer recipes. From simple appetizers to main course, we've got you 100% covered.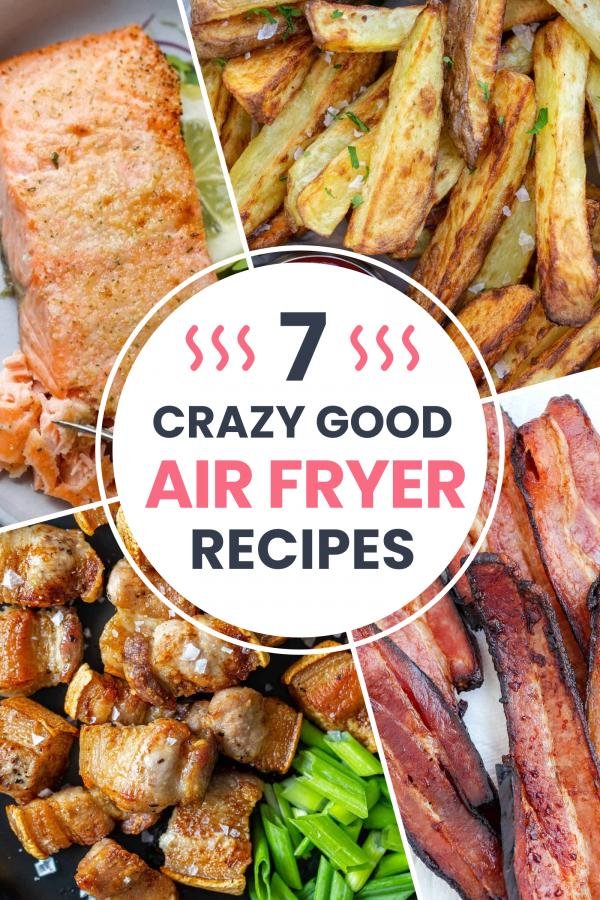 We absolutely love our air fryer and can't get enough of experimenting with it. Not only does it make food ridiculously crispy and juicy without a ton of oil, but it does it in the fraction of the time of a traditional oven. Whether you're a beginner or an expert, you'll find something to whip up and feed your air fryer addiction.
Our Favorite Air Fryer
Our favorite air fryer is by Cosori. It goes up to 450℉ and has 9 separate cooking functions to help you make everything from dinner to dessert. It also has a huge air fryer basket that can make enough food for four people.
FAQ
Can you put aluminum foil in an air fryer?
You can put aluminum foil in an air fryer but 9 times out of 10 it's not a good idea. Since the air fryer operates on circulating air, the aluminum foil prevents the air from reaching all the surface area of the food.
What cannot be cooked in air fryer?
There's not many different things that can't be cooked in the air fryer. As a general rule of thumb, most soups and liquids can't be cooked in the air fryer unless they are prepared in an air fryer-safe container.
Can you fry an egg in air fryer?
Yes, you can air fry an egg no problem. To do so, crack it on an air fryer safe plate or plan and cook it anywhere from 1-3 minutes depending on how done you like your eggs.
Where should you put your air fryer?
We like to keep our air fryer right on the counter, much like a microwave or toaster oven. Because it's so great for reheating food, it's perfect for keeping at arm's length.
7 Crazy Easy Air Fryer Recipes
With this easy recipe for air fryer bacon, you'll never have to worry about a stinky kitchen or splattering oil ever again. Virtually mess-free, it's our all-time favorite way to make bacon these days.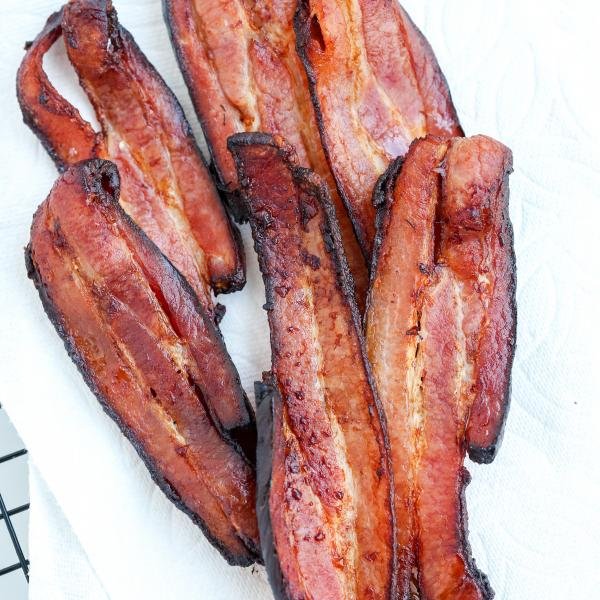 This air fryer salmon always comes out so juicy with a perfect crispy layer on the outside. Made in a flash, it's great for everything from quick fish sandwiches to salads to easy main dishes.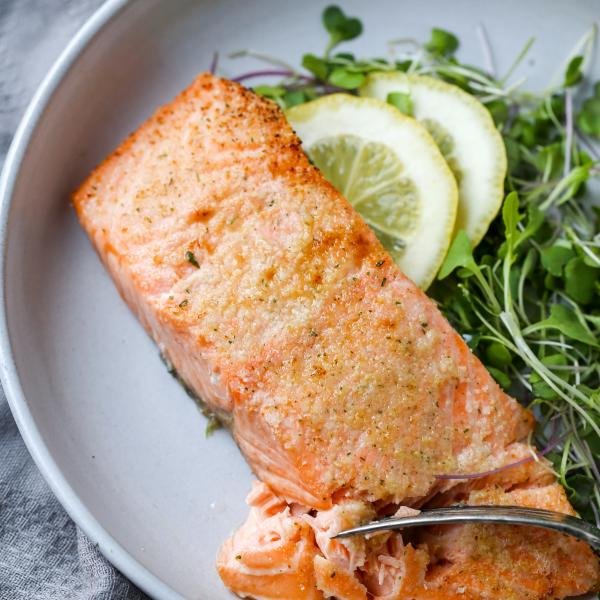 If you try this air fryer version of crispy chicken wings, you'll never crave the taste of a deep fried chicken wing again. Super crispy without all the grease, pair them with ranch or blue cheese dressing and celery and carrot sticks to get your wing fix. If you're a vegetarian, try our air fryer buffalo cauliflower or air fryer buffalo chicken wings.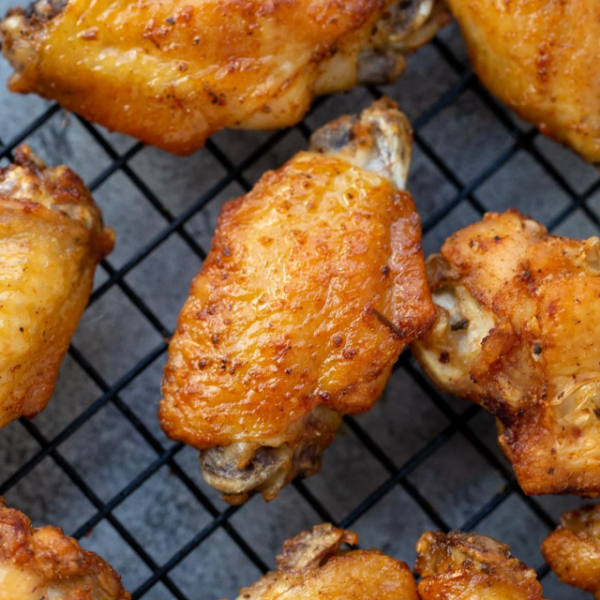 If you have a gang of kids at home, you'll thank me for this recipe. Whether you're using homemade fries or frozen store bought varieties, the air fryer is my secret weapon to getting perfectly crispy spuds each and every time.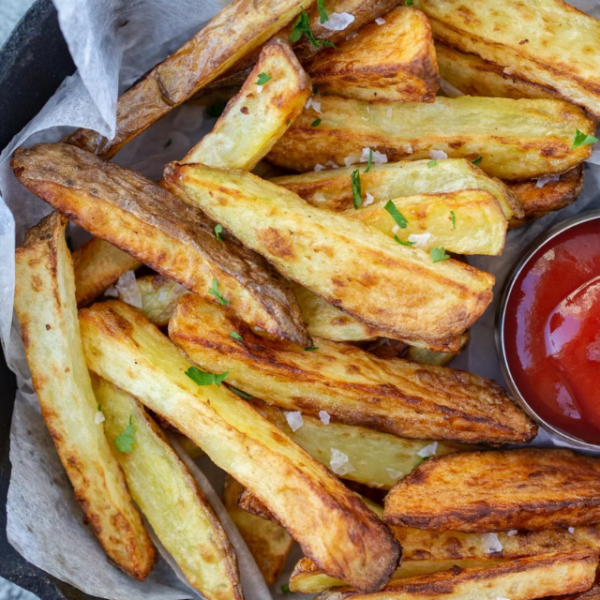 Moms can relate – there's nothing like a good Happy Meal of chicken tenders and air fryer sweet potato fries or air fryer potato chips. Reserve some chicken for yourself and use it as a salad topper. You won't regret it – especially if you dip them in homemade BBQ sauce or spicy mayo.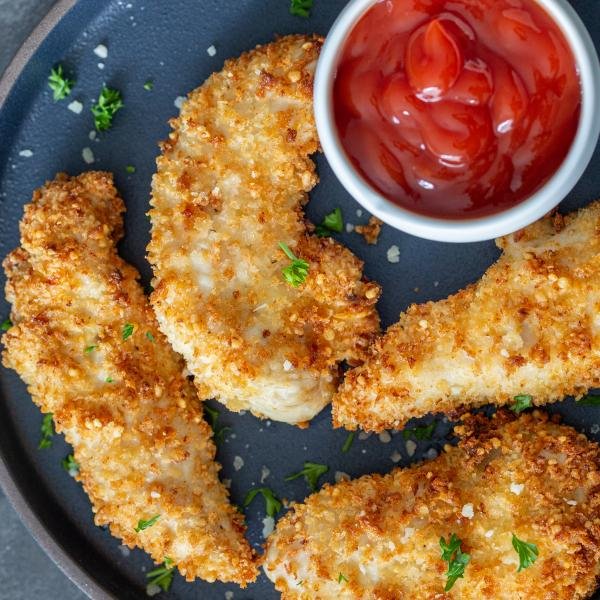 These asparagus get 360 crispy. I have to say – no other appliance can pull this off. Use the vegetables as a healthy side dish or chop them up and add them to asparagus quiche or asparagus risotto.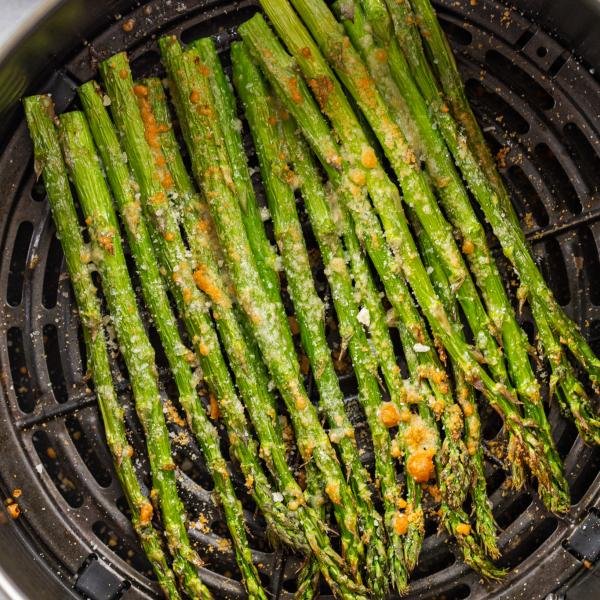 This might be a biased opinion but coming from a Ukrainian girl who ate crispy pork belly as a kid, I wish we had access to an air fryer back in the 90s. It gets so crispy and juicy, it's hard to handle!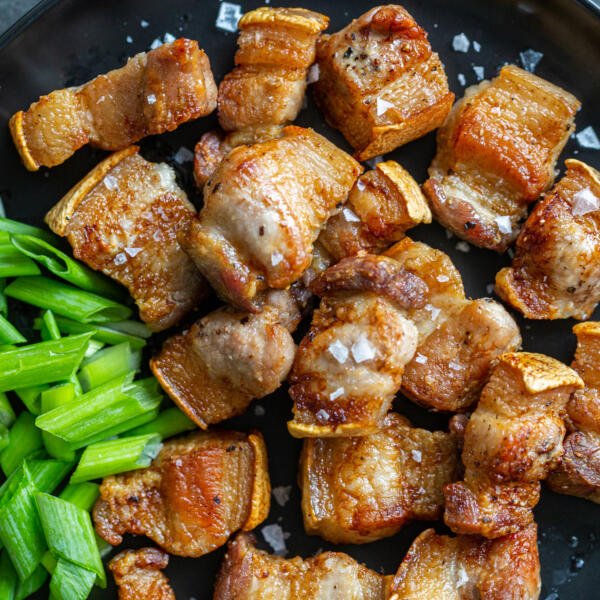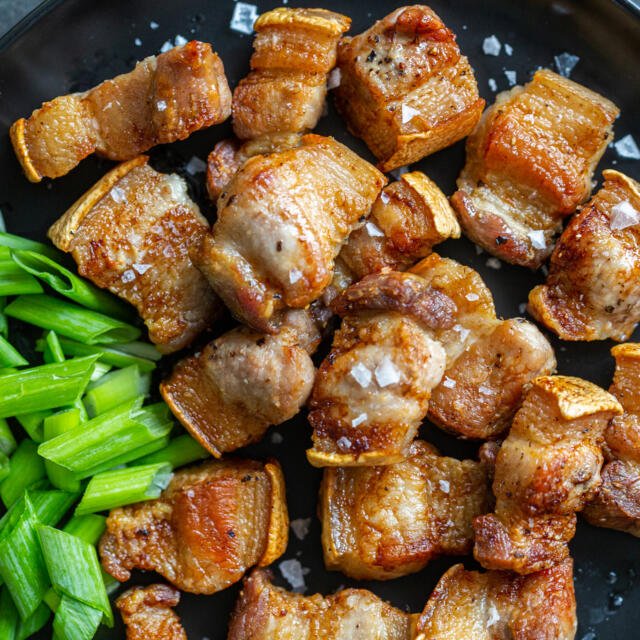 We couldn't leave you hanging without dessert. These air fryer doughnuts get so perfectly crispy on the outside and chewy on the inside, you'll have a hard time eating just one.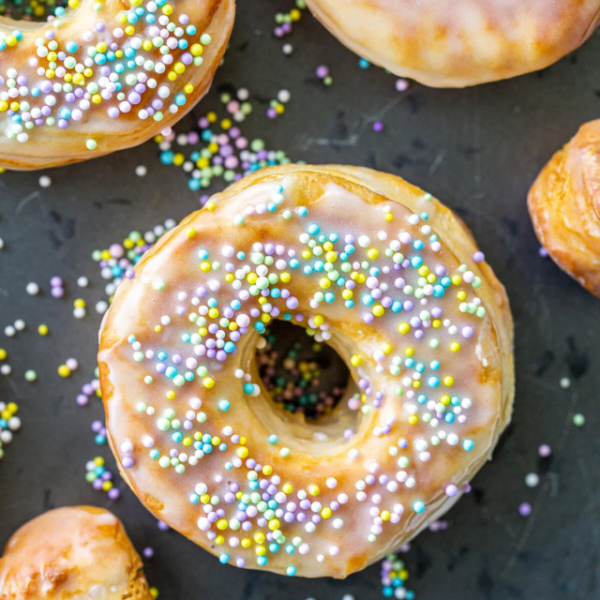 More Tasty Air Fryer Recipes to Try