Ground beef recipes are key to surviving hectic weeknights. In this collection, you'll find new ways to use this budget-friendly protein!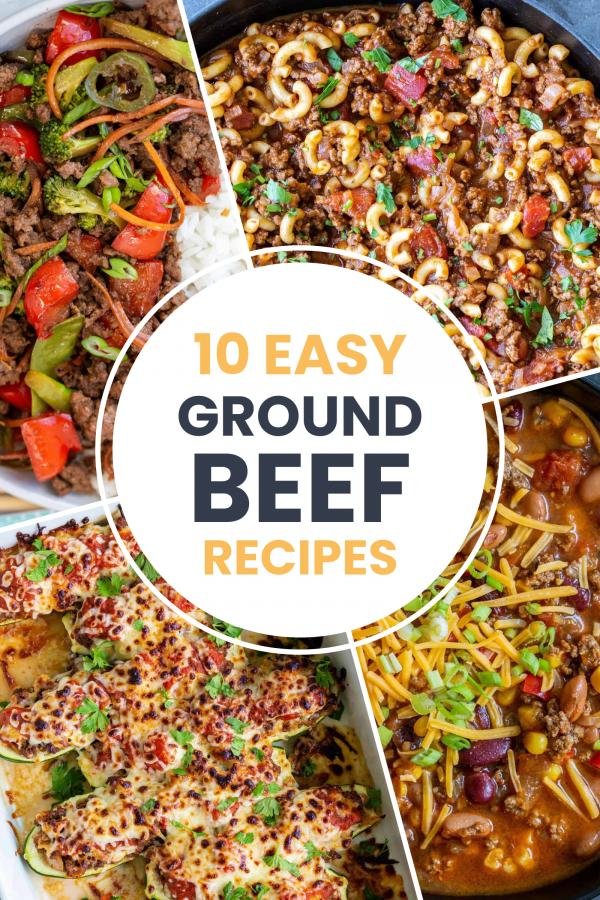 Ground beef might be one of the cheapest proteins in the butcher aisle, but that doesn't make it any less of a knock-out ingredient. Fast-cooking, filling, and full of flavor, it can be used in so many different ways to get a wholesome meal on the table. To help you see this wonder ingredient in a new light, we've gathered our easiest and most comforting ground beef recipes all in one place for you. Don't worry – we aren't talking about bland meatloaf and mashed potatoes.
How to Properly Thaw Frozen Ground Beef
Starting with frozen ground beef? No problem. Below, find a couple of different methods to properly thaw it before cooking.
Leave it in the fridge overnight. The best way to thaw frozen ground beef is by placing it in the fridge overnight.
Pop it in cold water. If you're short on time, pop the package of ground beef in bowl filled with cold water and leave it on the counter for 30 minutes to an hour. Once it's soft, it's ready to go!
Thaw it in the microwave (not recommended). If you're extremely short on time, you can always use the thaw setting on your microwave. While this method works, it's not recommended as it often turns meat rubbery and dry.
Different Types of Ground Beef
There's a handful of different types of ground beef to choose from. Below, find a lowdown on each and what they're good for.
Ground beef (70% lean / 30% fat): Generally the most affordable of the bunch, but on the greasier side. It's made with a mix of different beef cuts and should be drained of excess oil before mixing it with other ingredients.
Ground chuck (80% lean / 20% fat): A bit leaner than standard ground beef and great for hamburgers. Sourced from the shoulder section.
Ground round (85% lean / 15% fat): Made from lean leg and rump meat. Full of flavor and texture, but less juicy.
Ground sirloin (90% lean / 10% fat): Considered the most premium ground beef for it's balance of flavor and leanness.
FAQ
What part of the cow is typically used to make ground beef?
Ground beef can be made from any part of the cow. It's not so much as cut as it is a style of preparing the beef for cooking.
Are ground beef and minced meat the same thing?
Yes, ground beef and minced meat are the same thing.
Does grass-fed ground beef taste better than grain-fed ground beef?
This is up for debate. While grass-fed beef is more expensive and characterized as higher-quality, more people prefer the taste of grain-fed.
How long does uncooked ground beef keep in the fridge?
Uncooked ground beef should be eaten within 2 days when stored in the fridge.
How long does ground beef typically have to be cooked for?
Ground beef typically takes 8-10 minutes to cook. Once the meat loses it's pink coloring and turns brown, it's safe to eat.
10 Crazy Easy Ground Beef Recipes
These low-carb zucchini boats are stuffed with ground beef, cheese, and marinara sauce. Then, they're baked in the oven to bubbly perfection. Above all, they can cure even the most intense craving for pasta or lasagna without the need for noodles!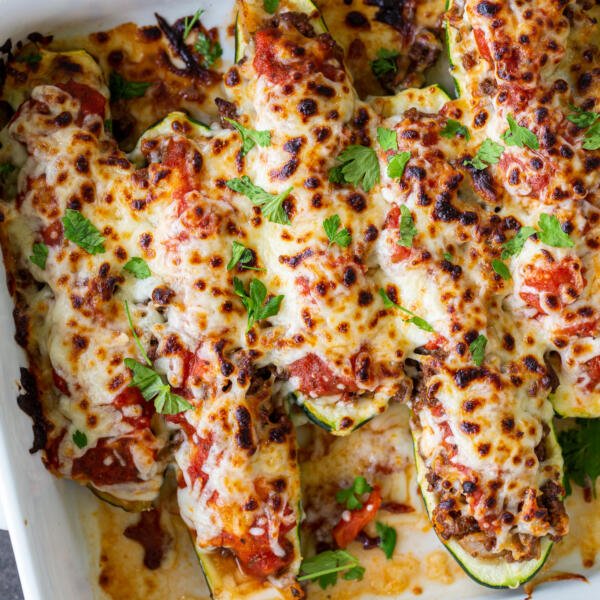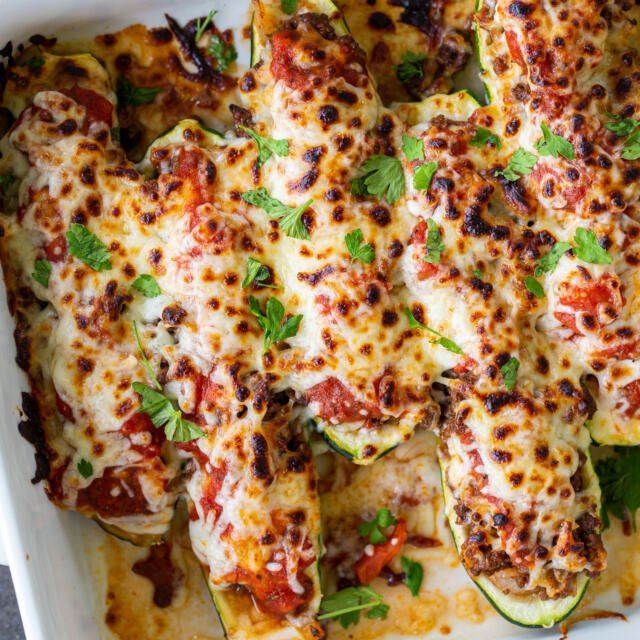 Not only do these easy ground beef tacos come together in just 20 minutes, but they're also made in a single skillet. Perfect for busy weekday dinners and after school snacking.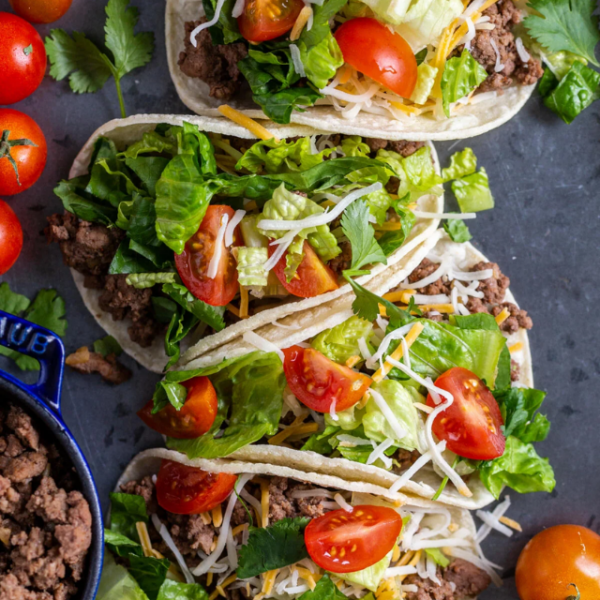 Tender ground beef makes this creamy stuffed pasta dish as filling as it is tasty. Using packaged tortellini cuts the prep time down significantly!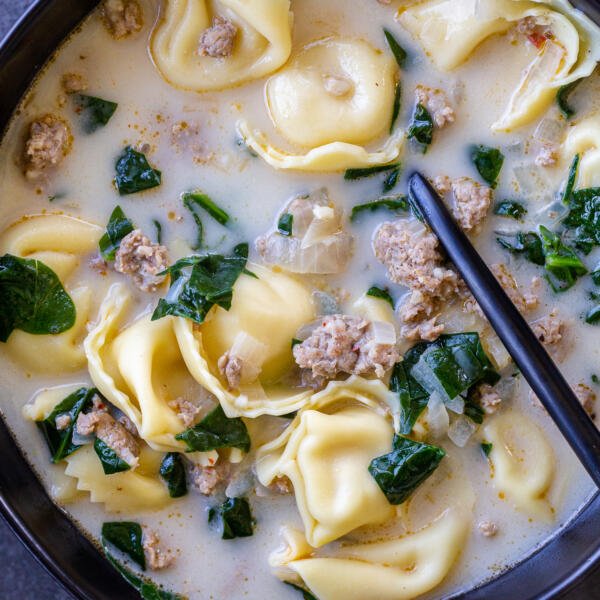 Ground beef, red peppers, carrots, garlic, snap peas, and broccoli are tossed in a slightly sweet, slightly savory sauce of soy sauce, sesame oil, and brown sugar. Wonderful served over a bowl of steamed white rice! Bonus: This meal is made in one pan.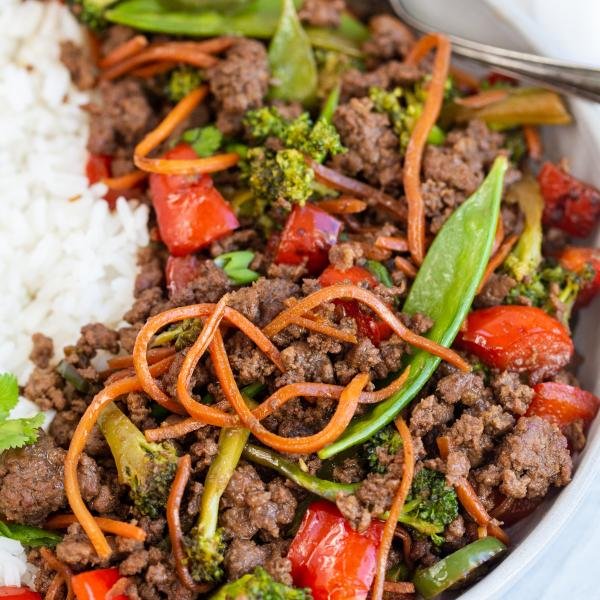 A classic, American dish of tender elbow macaroni, ground beef, onions, tomatoes, and worcestershire sauce. Somewhere in between a pasta dish and a beef casserole, this goulash is comfort food at its finest!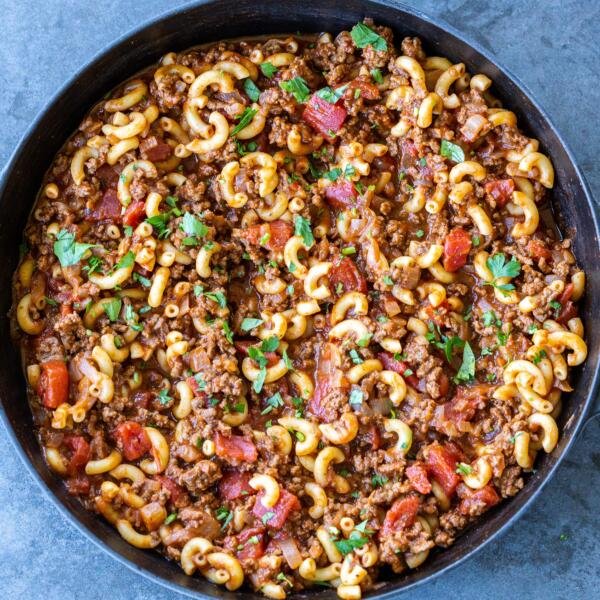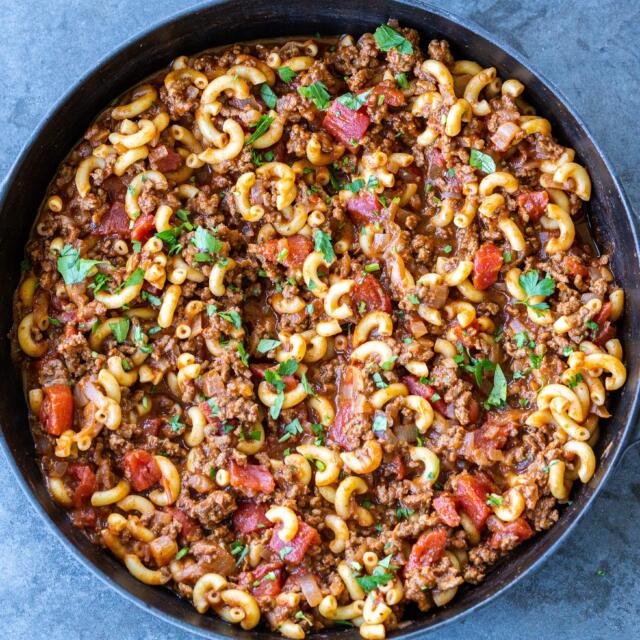 These sloppy joes have a Philly cheesesteak twist. That means tender beef, gooey cheese, green bell peppers, and mushrooms all sandwiched between a soft burger bun. Yum!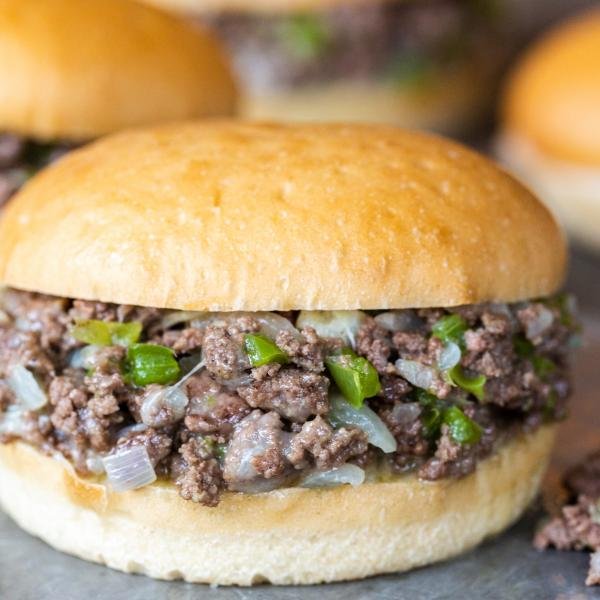 These mini ground beef burgers are perfect for kid-friendly dinners and appetizer trays. For a classic all-American meal, pair them with air fryer french fries. Add air fryer bacon and BBQ sauce for western-style sliders.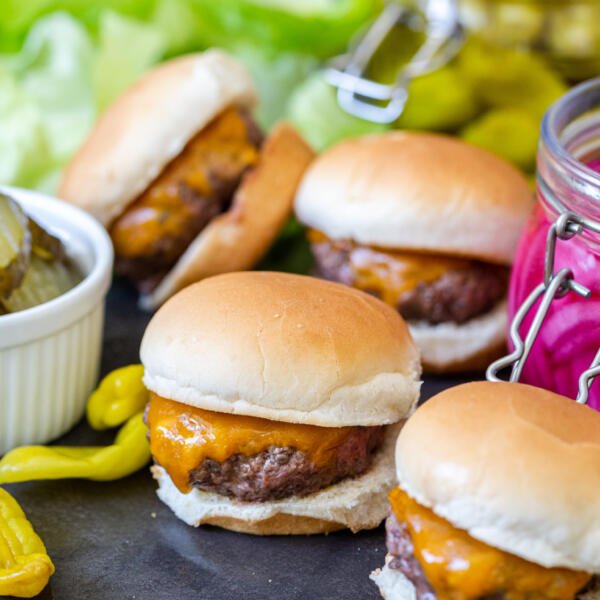 All the best components of Philly cheesesteak wrapped in a soft, flour tortilla. Above all, this dish is an easy way to sneak in vegetables to a picky eater's diet.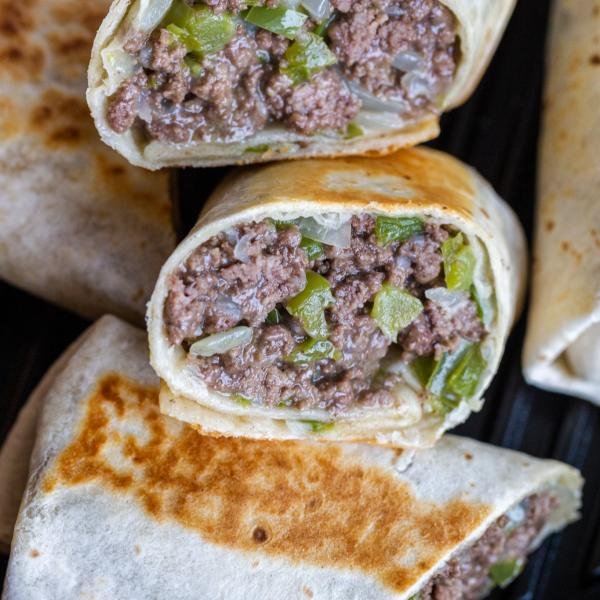 Nothing says comfort quite like ground beef and chili beans in tomatoes and spices. For a tasty appetizer, serve the chili over corn chips or tortilla chips with cheddar cheese. Or, serve a bowl alongside a caesar salad for a healthy weeknight meal.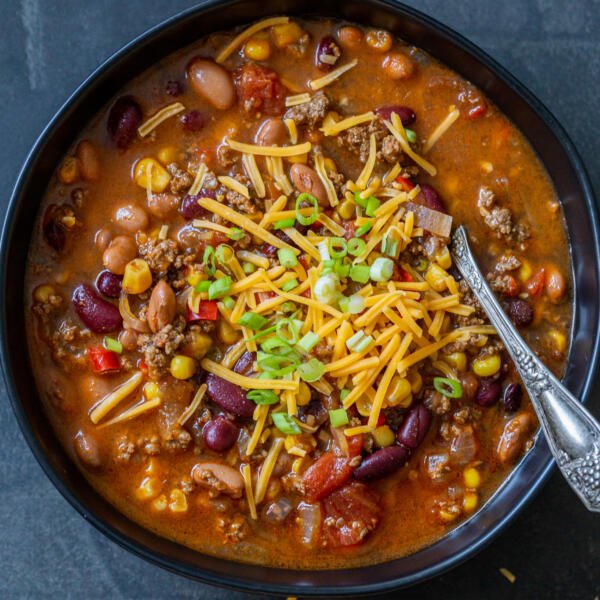 Pelmeni are quite popular in slavic countries. They consist of dough stuffed with a savory ground meat mixture. The dumplings are then boiled until tender and topped with sour cream and herbs.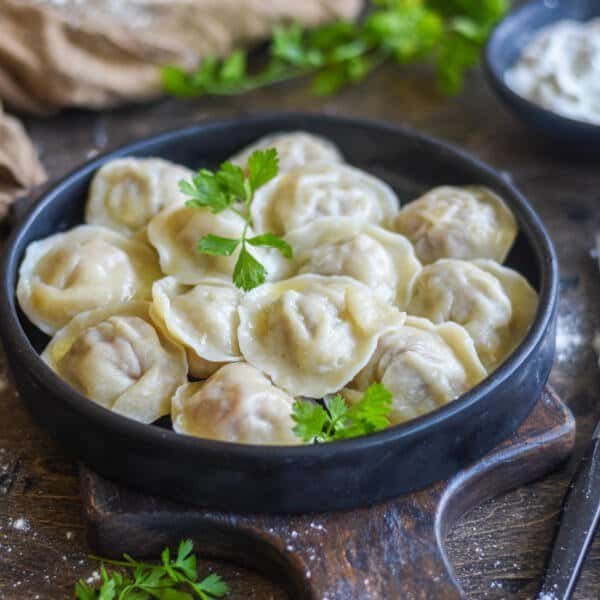 More Tasty Beef Recipes