This roundup of Summer BBQ recipes will have you grilling & chilling all season long. From juicy beef kebabs to Slavic potato salad, we've got you covered.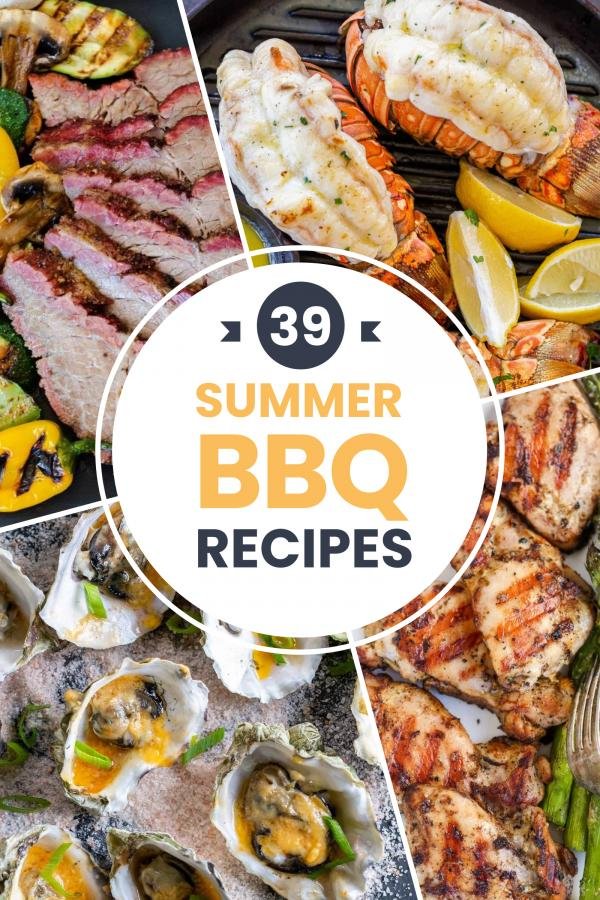 Summer is upon us and it's time for all those wonderful backyard BBQ parties. To make hosting the perfect bash a no-brainer, we've compiled all of our best recipes in one easy place. From savory meats to salads to fruity desserts, it's never been easier to build your perfect spread.
A Typical Summer BBQ
To make accessing your favorite recipes simple, we've broken up a typical summer barbecue into four different categories.
Grilled and Smoked Meats – While there's always the classic bacon burger and bun cookout, there are so many different kinds of proteins and marinade combinations you can whip up. Shrimp skewers, grilled chicken breasts, ribs, salmon, and pork chops are just a few great options, but the possibilities are truly endless.
Fresh Salads – No BBQ is complete without some kind of fresh salad on the table. These can be as healthy as a simple garden salad or as decadent as a creamy macaroni salad.
Side Dishes – There are a million and one different side dish options you can serve at your cookout. For us, grilled veggies are a must.
Desserts – A summer BBQ dessert can be as simple as a fruit salad of watermelon, mangos, and pineapple or as decadent as a strawberry sundae with homemade berry sauce. The common thread between all BBQ desserts? Ingredients like fresh fruit and whipped cream!
Bonus: Sauces! – There's nothing like cooling down a fresh-off-the-grill piece of meat with a cool sauce. That's why we've included 3 of our favorite BBQ-worthy sauces at the very bottom!
Must-Have BBQ Tools
Before we get to grilling, we wanted to share some of our favorite BBQ tools to help power your cookouts and backyard fun.
FAQ
Does outside temperature affect grilling?
Yes! The outside temperature can affect the rate at which your foods cook on the grill. To air on the safe side, check your food regularly on extra hot days and enlist the help of a meat thermometer to take the guesswork out.
Does closing the BBQ lid make it hotter?
Yes, closing the BBQ lid makes the grill so much hotter. When you close the lid, you create somewhat of a convection oven that puts 360 heat around your food. This is a great tactic for adding a smokier flavor or for cooking larger cuts of meat.
Is it better to BBQ with the lid on or off?
It's neither better nor worse to BBQ with the lid on or off. It comes down to the specific recipe your using and what it specifically requires. As a general rule of thumb, thicker meats need to cook with the lid closed, while more delicate, thin cuts need to be cooked with the lid open.
List of 39 Summer BBQ & Cookout Recipes
Marvelous Grilled & Smoked Meat Recipes
This classic steak kabob is packed with colorful veggies and grilled to juicy perfection. Such a foolproof summer BBQ classic!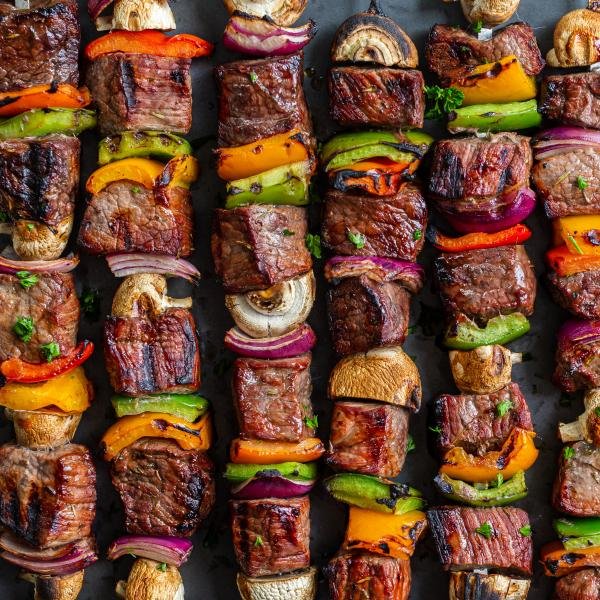 These ranch-marinated grilled chicken thighs are our go-to for everything from entrees to salad toppers. The meat is so ridiculously juicy and packed with flavor!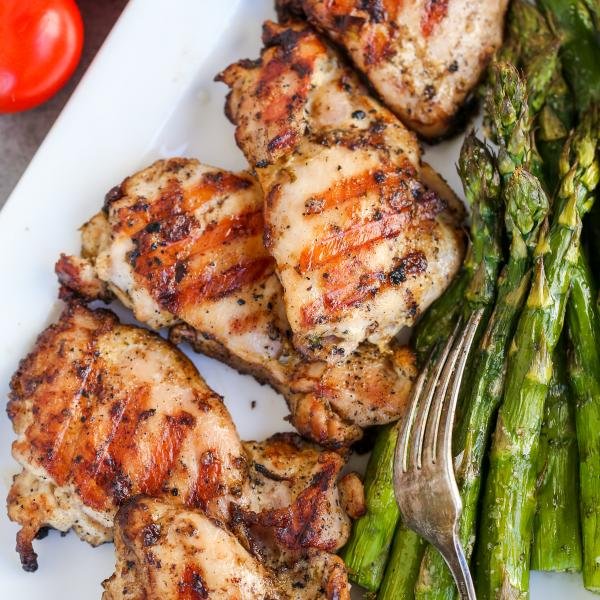 Are you the kind of person who always orders lobster tail when it's on a menu? Grilling it at home is so much cheaper and way simpler than you think!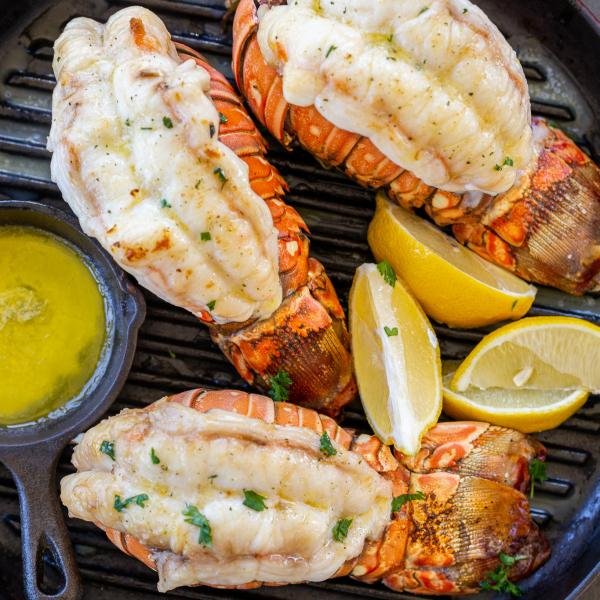 There's something so special about grilling an entire fish right on the grates. This whole grilled tilapia recipe is the perfect balance of garlic, lemon juice, and fresh dill.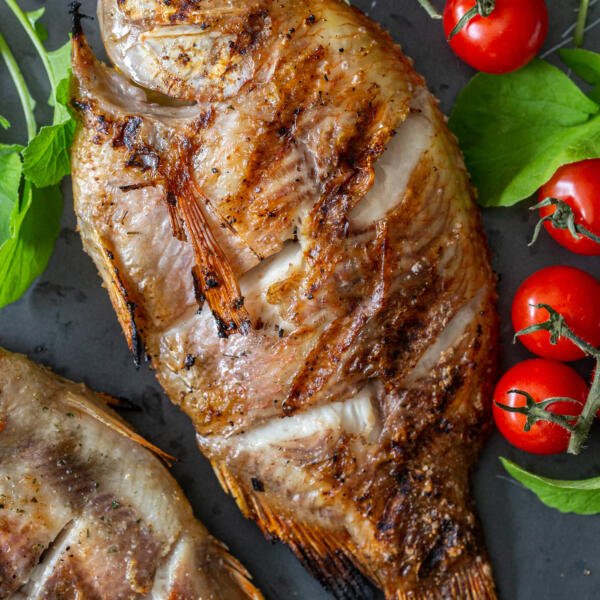 Nothing compares to the juicy, perfectly marbled goodness of a grilled ribeye steak. This recipe is as no-frills as it gets because this meat speaks for itself.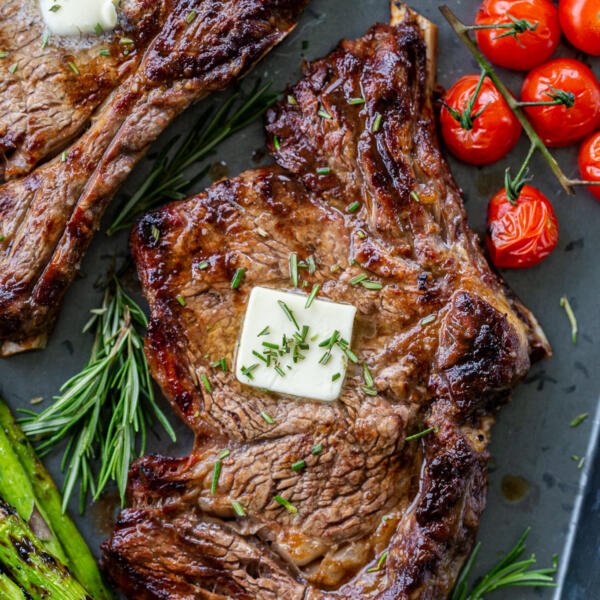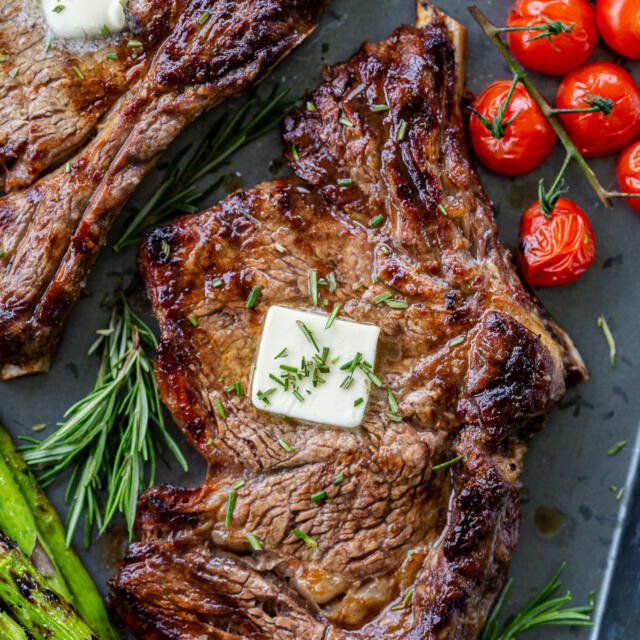 Obsessed with the combination of smokiness and the sweet and salty joy of teriyaki sauce? This recipe for grilled teriyaki has your name written all over it.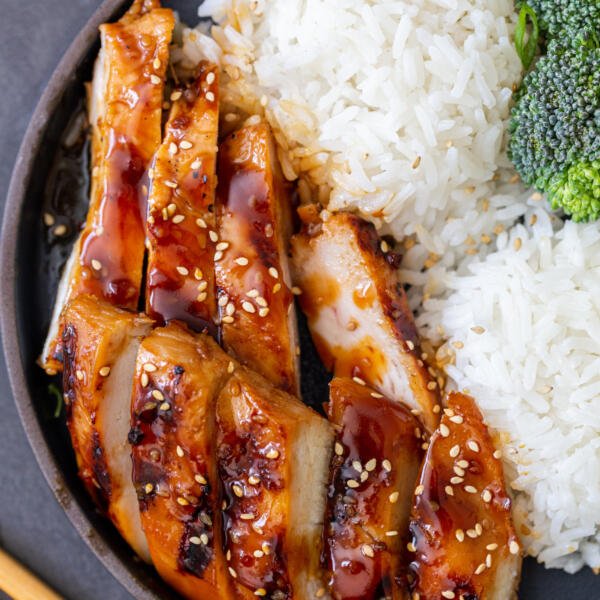 These ranch marinated chicken kebabs are zesty and packed with chunks of grilled onion and bell pepper. Perfect for a Greek-style grill night with pita bread, hummus, and cilantro lime rice.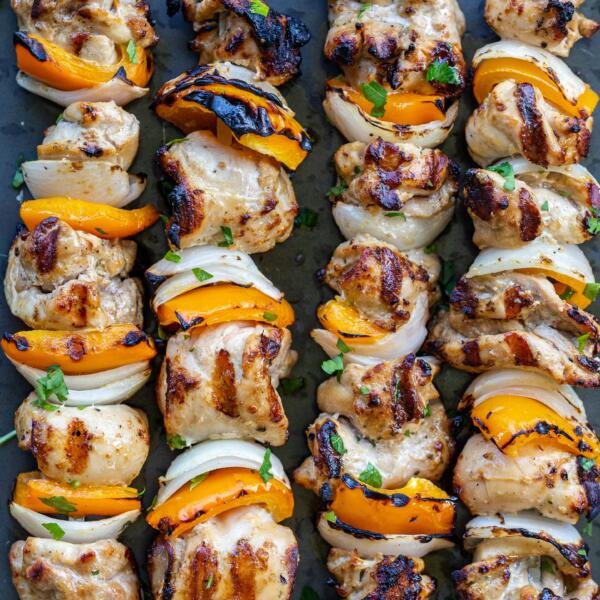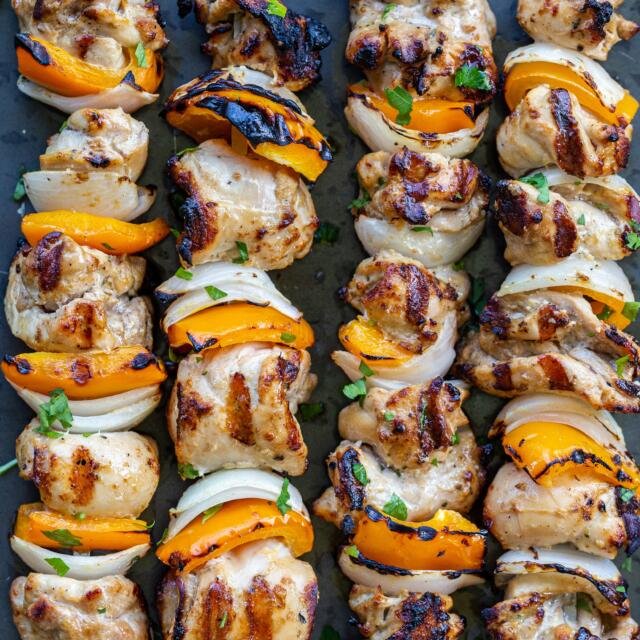 These Slavic-style pork skewers are such a fun way to switch up your regular kabob rotation. Pair them with a beet and garlic salad for a full-blown Eastern European spread!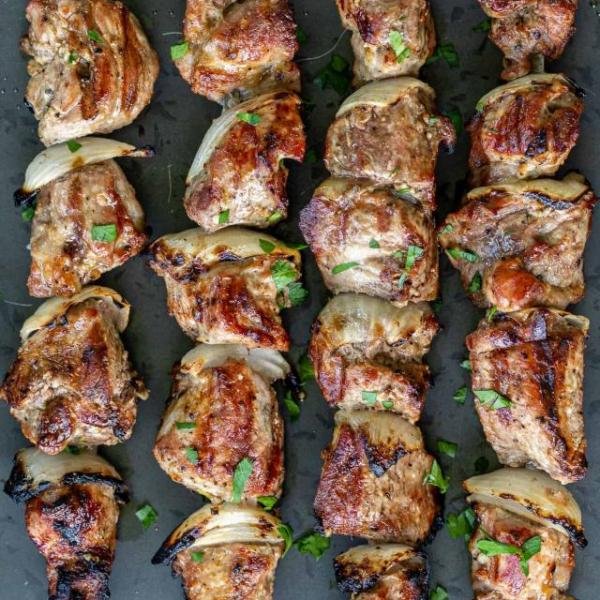 Calling all lamb lovers! These savory boneless lamb skewers will add a special flare to your cookout.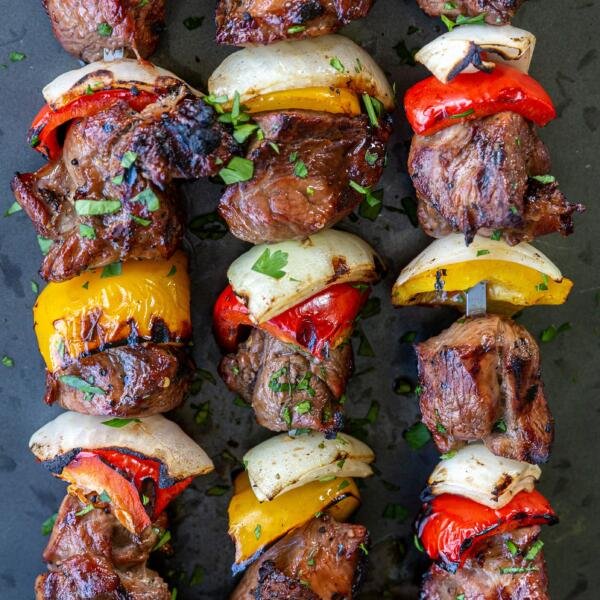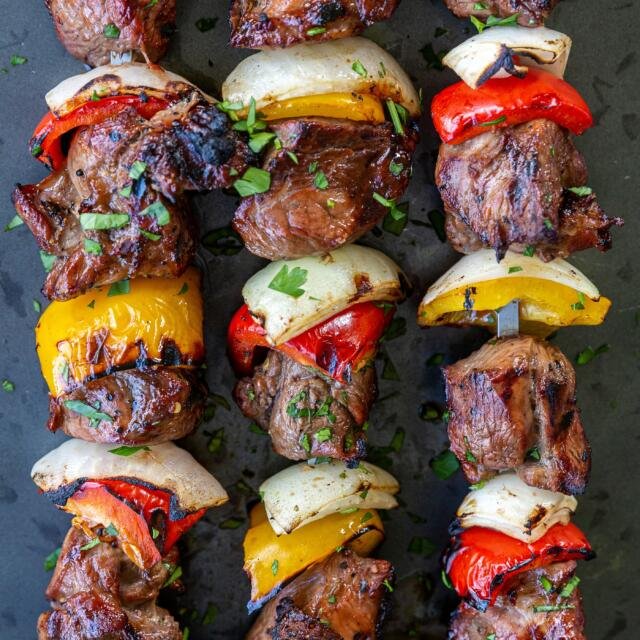 This grilled cod recipe is so simple. It comes out perfectly juicy on the inside with a perfect sear on the outside from the hot grates!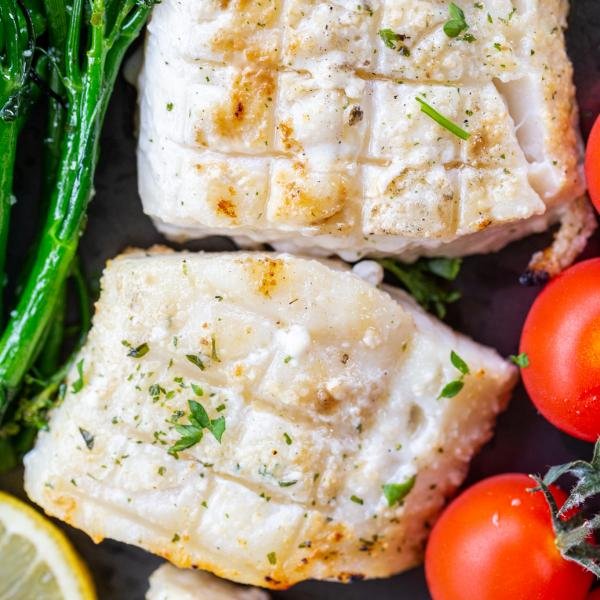 This oyster recipe will impress your guests without a question. The butter sauce is perfectly balanced with umami from the miso and the heat from the sriracha.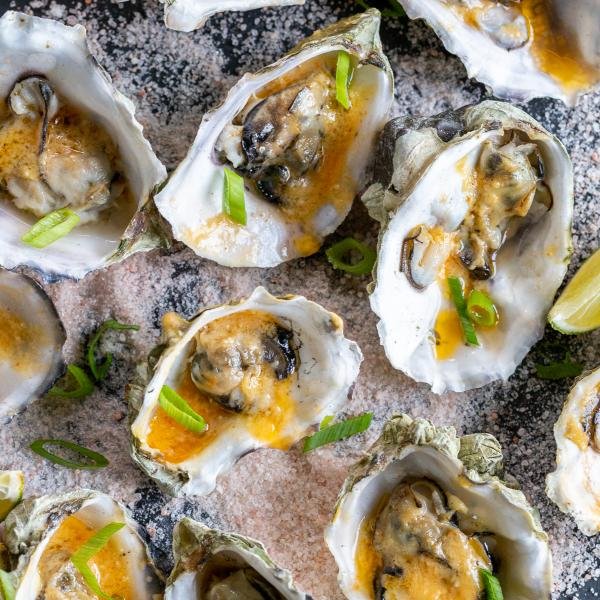 If you've never smoked a beef brisket before, consider this recipe a foolproof guide. From temperature control to the perfect rest, you'll be a smoke master in no time.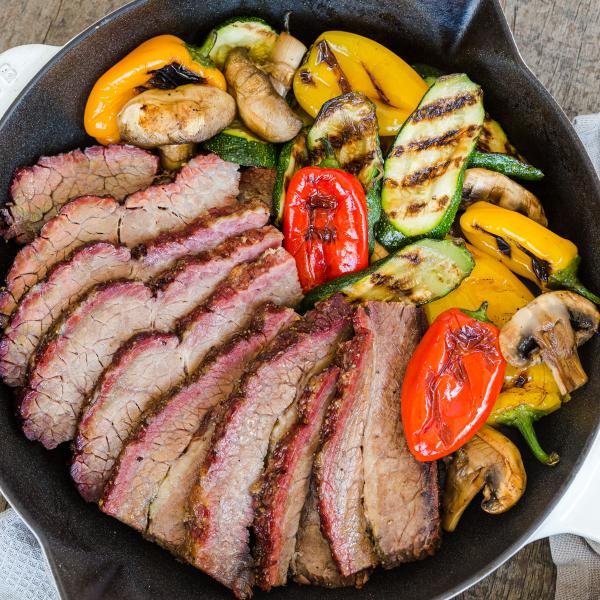 Crisp Salads
This fresh tomato mozzarella salad is as simple as it gets and only requires a simple dressing of olive oil and balsamic vinegar.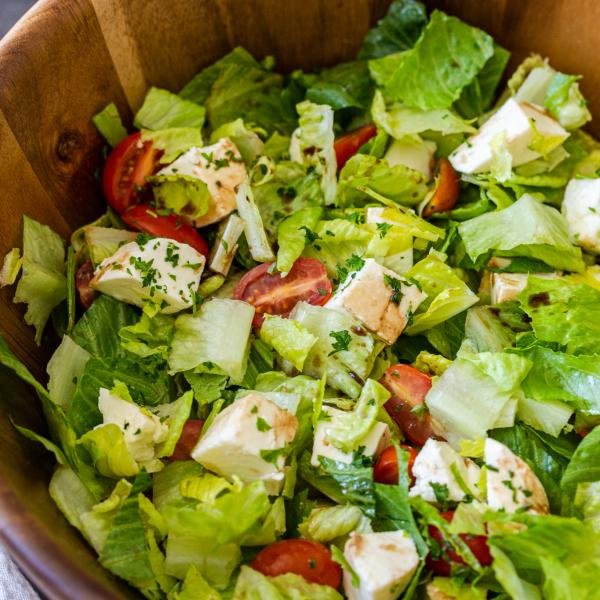 If you love American-style potato salad, it's time you gave Olivier a try. This Slavic staple is packed with diced potatoes, ham, peas, and other goodies.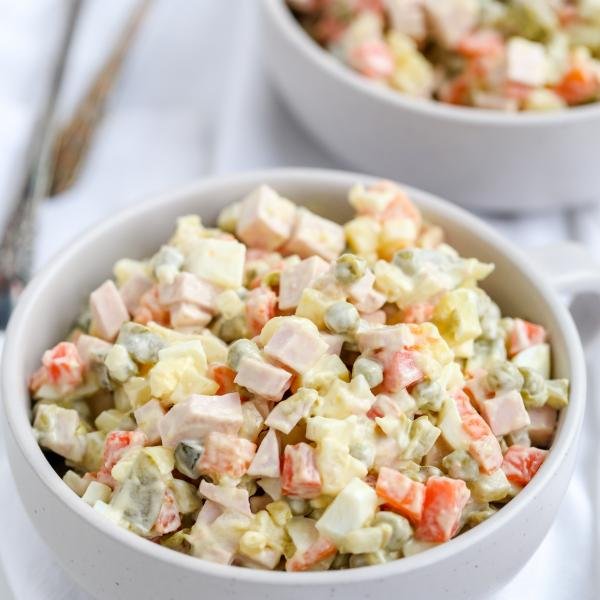 This garden salad is packed with feta, avocado, cucumber, tomatoes, and onions. Serve it as a side dish or pile your favorite grilled meats right on top.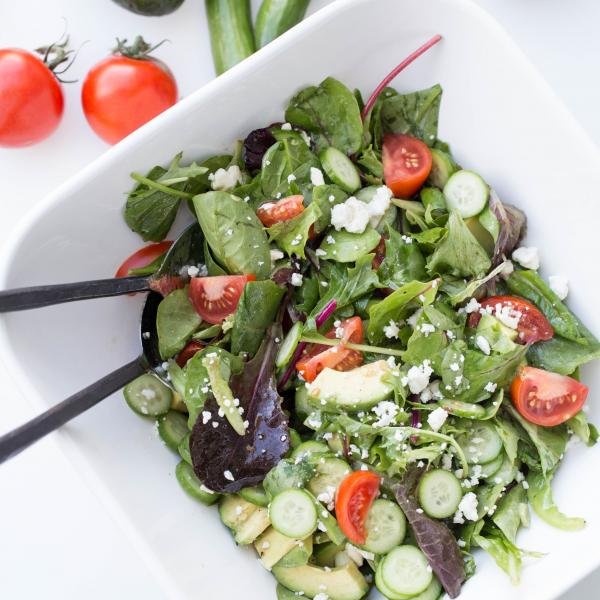 This creamy cucumber salad is made with a tangy sour cream dressing and loads of fresh herbs. The perfect side dish to those juicy lamb kabobs we mentioned earlier!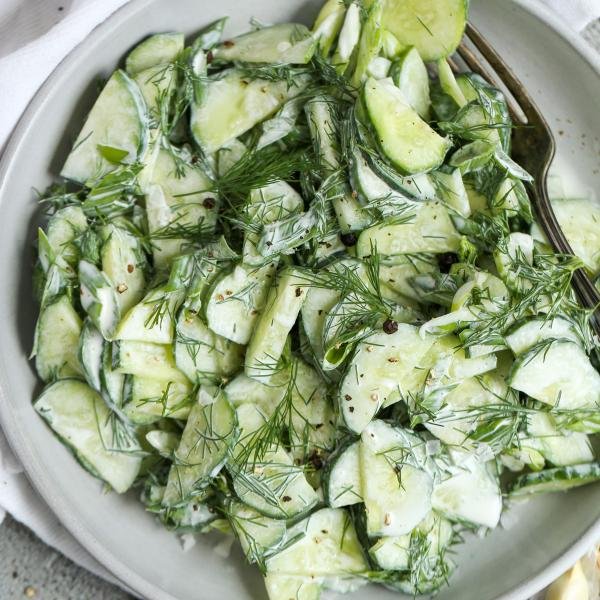 If you love a crunchy broccoli salad, this recipe has your name written all over it. You'll love how the creamy dressing complements the sunflower seeds and bacon!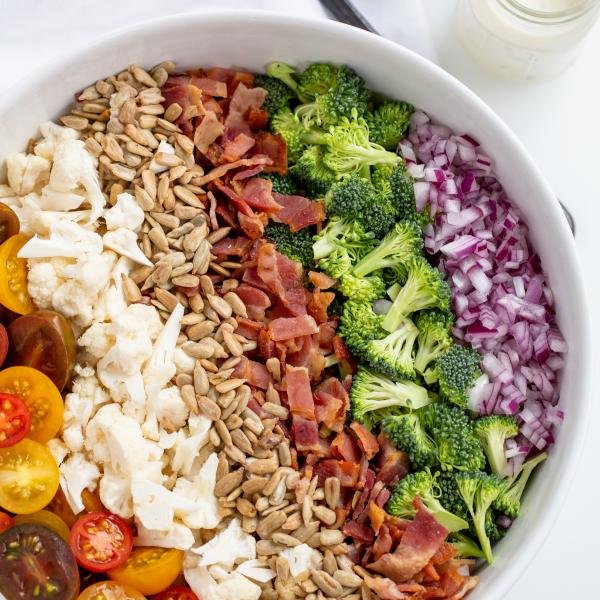 This berry spinach salad is summertime in a bowl. Fresh strawberries, blueberries, and feta cheese make for the perfect combination of sweet and salty flavors!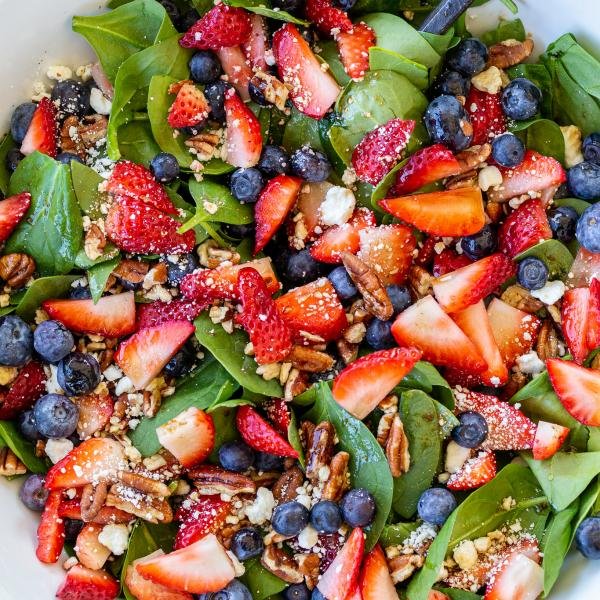 This is another broccoli salad for the books. This time, we incorporate imitation crab for extra protein and a summertime seafood flavor.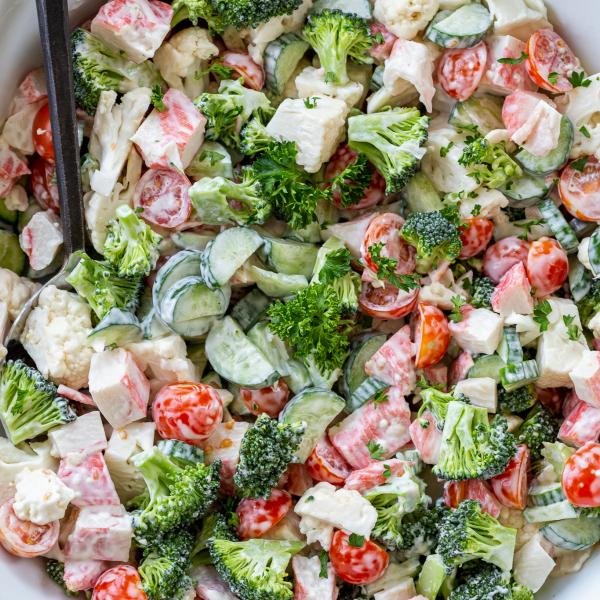 This powerhouse of a salad is filling enough to be eaten alone but also makes for such a great summer BBQ salad. If you need help nailing how to make perfect quinoa, check out our guide on how to make quinoa for the ins and outs.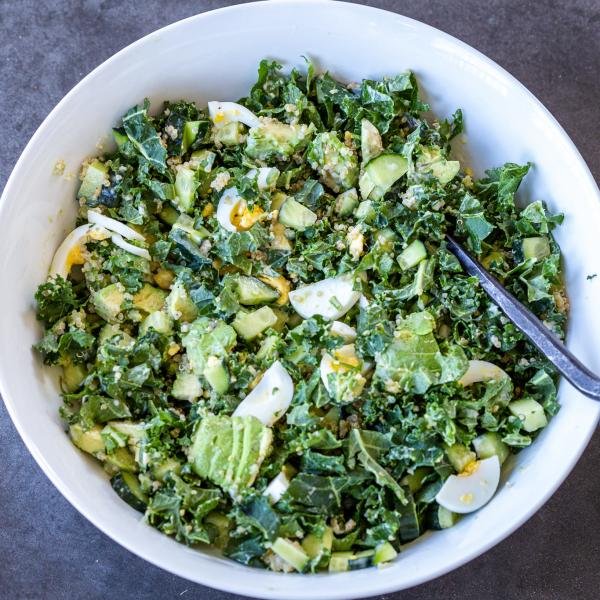 This zesty black bean and corn salad are super colorful and cheery. Serve it as a salad or alongside baked tortilla chips as a dip.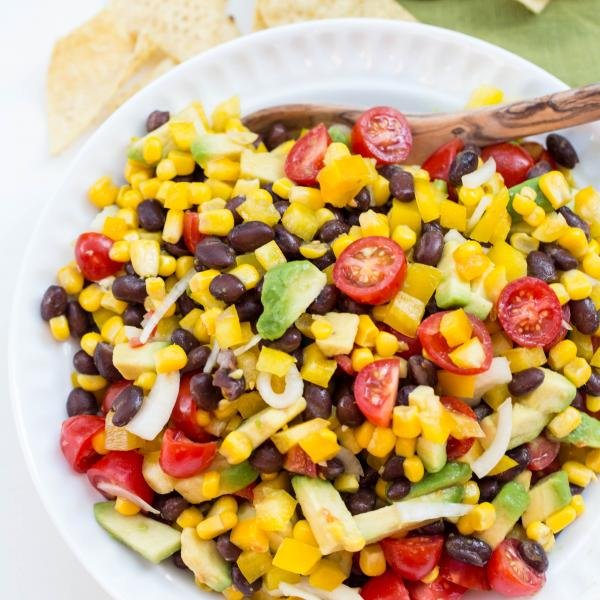 This Caprese pasta salad adds tender noodles to the beloved Italian classic. Tomatoes, mozzarella, and basil were just meant for one another!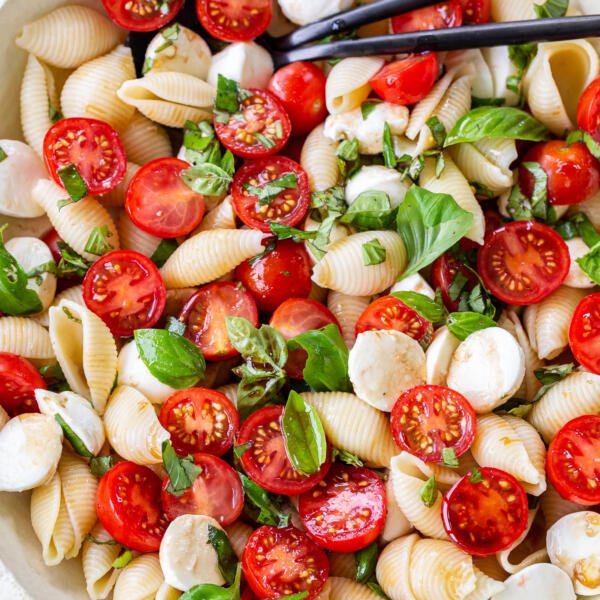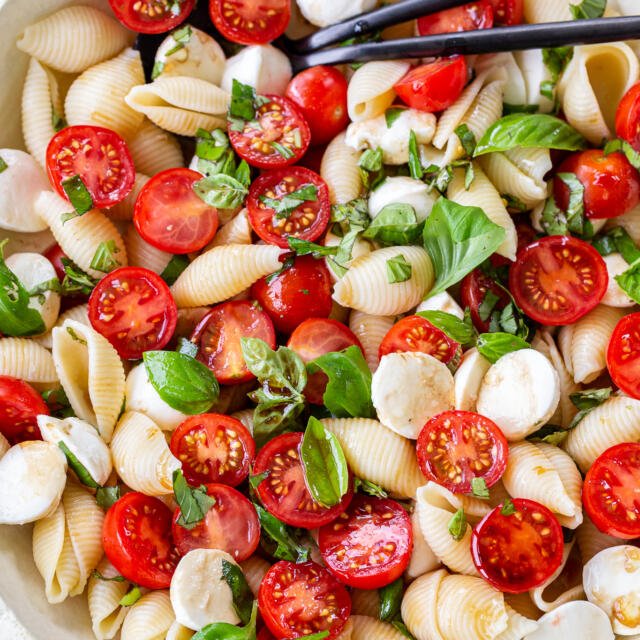 This is another killer pasta salad to get your fix throughout the summer. You'll love the chunks of cheese and savory salami!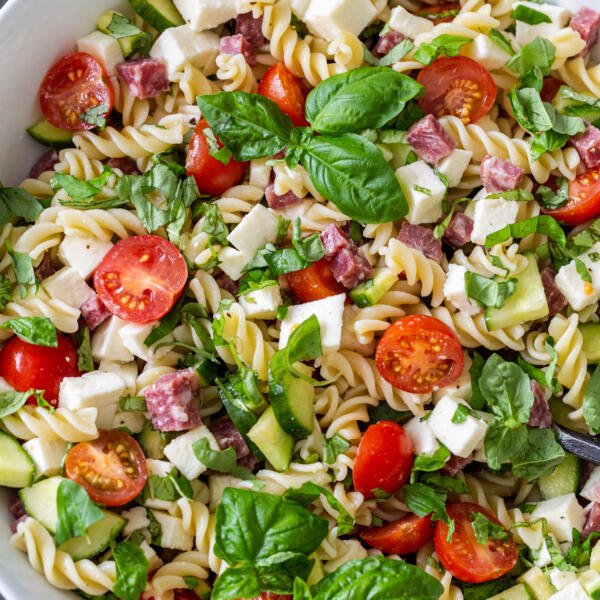 Summertime Side Dishes
This grilled asparagus recipe will be a mainstay in your summer BBQ rotation. Using an easy foil hack trick, you'll never have your spears falling through the grates again.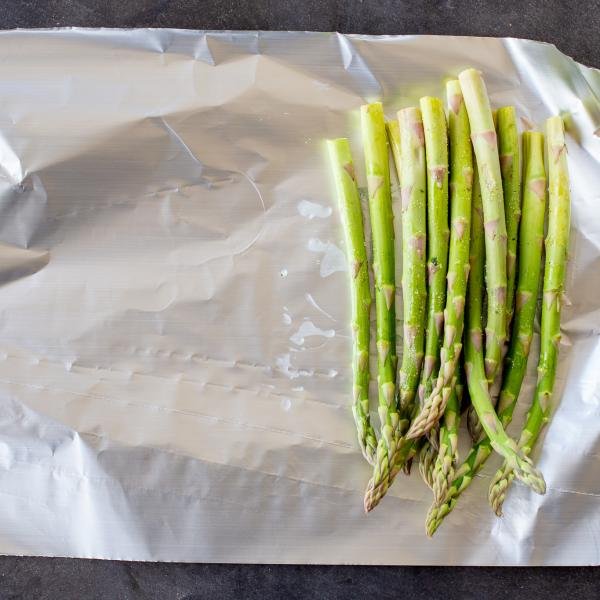 Is it even a summer BBQ without juicy grilled corn on the cob? This recipe teaches you a husk-on trick that yields the perfect cob.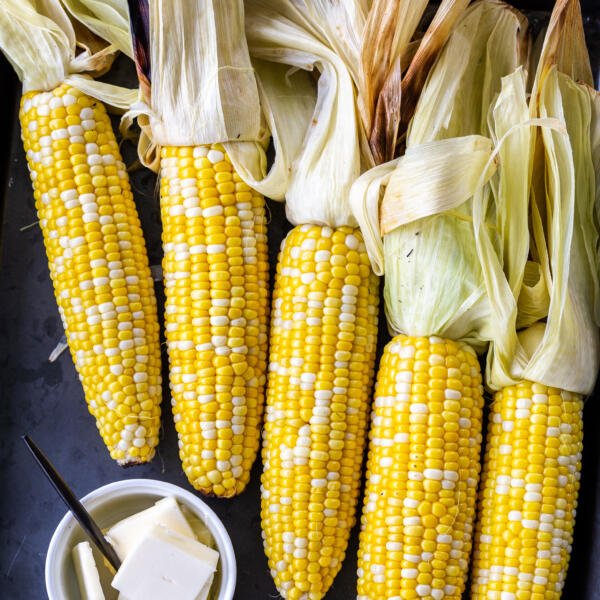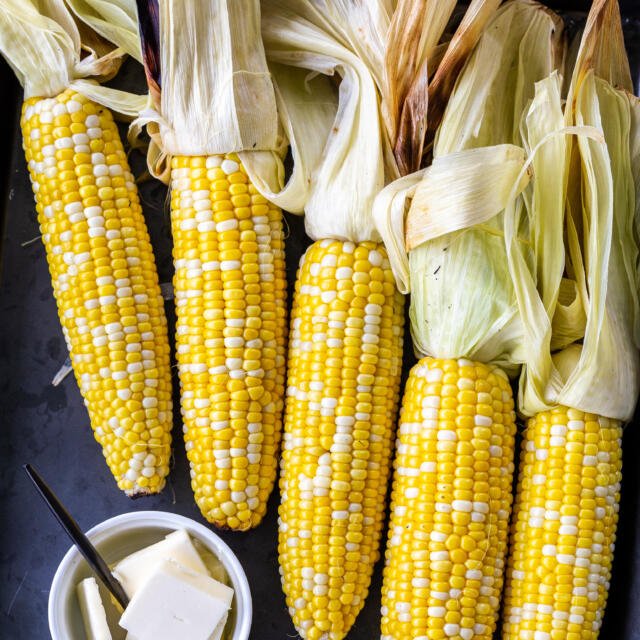 This rustic grilled zucchini and mushrooms dish is as simple as it gets. Simply throw the big chunks of veggies on the grill and let it work its magic!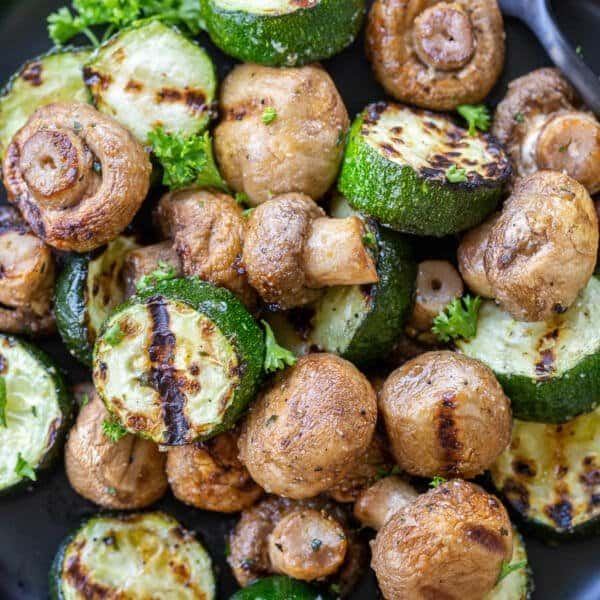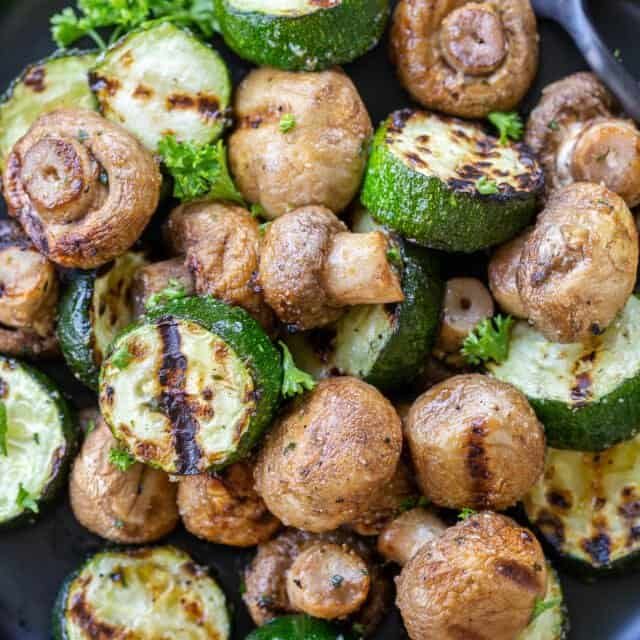 While this dish isn't made on the grill, it's such a killer side dish for a cookout. The saltiness of the prosciutto makes for the perfect complement to the earthy asparagus spear.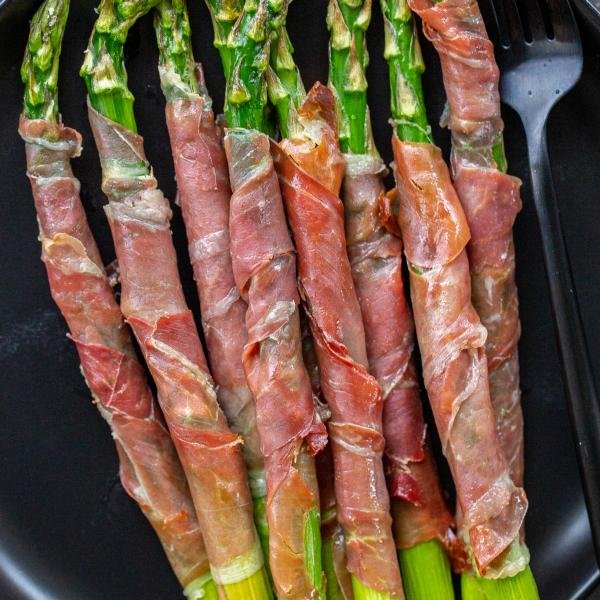 Shishito peppers are all the rage right now and for good reason. Just a little bit of salt and a blister in the skillet makes these the perfect sidekick to a juicy grilled steak.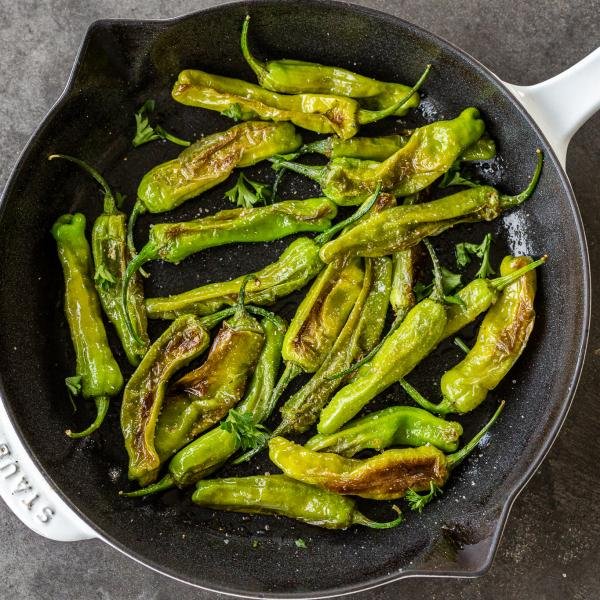 Summertime means loaded baked potatoes with Instant Pot chili and cheese or the classic sour cream, bacon, and cheese combo. They come out so perfectly in the air fryer!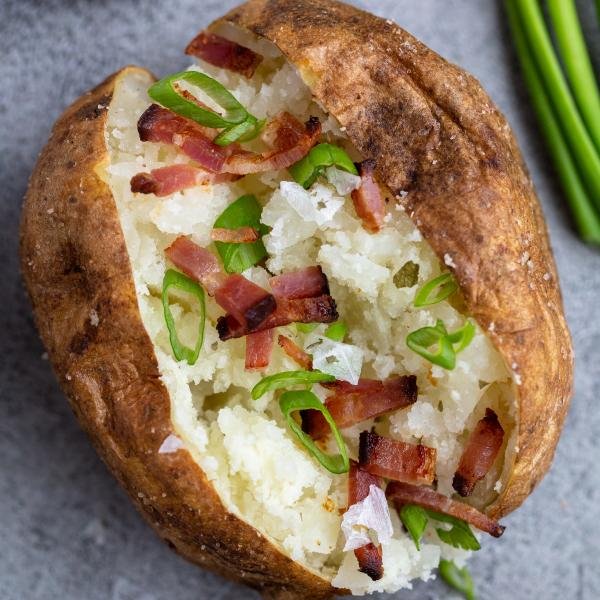 Refreshing Pickled Veggies
These rainbow sweet mini bell peppers are the perfect tangy complement to hot grilled meats. You can even slice them up and use them as salad toppers!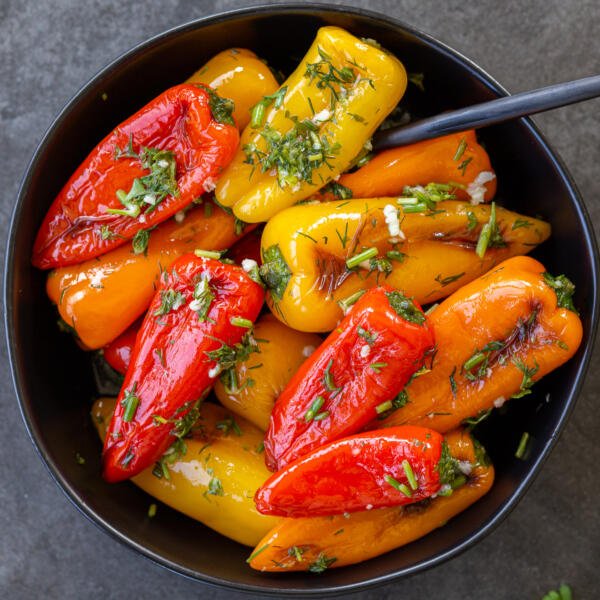 Marinated mushrooms are a great addition to a summer BBQ charcuterie board. They also are great as a steak topped with blue cheese.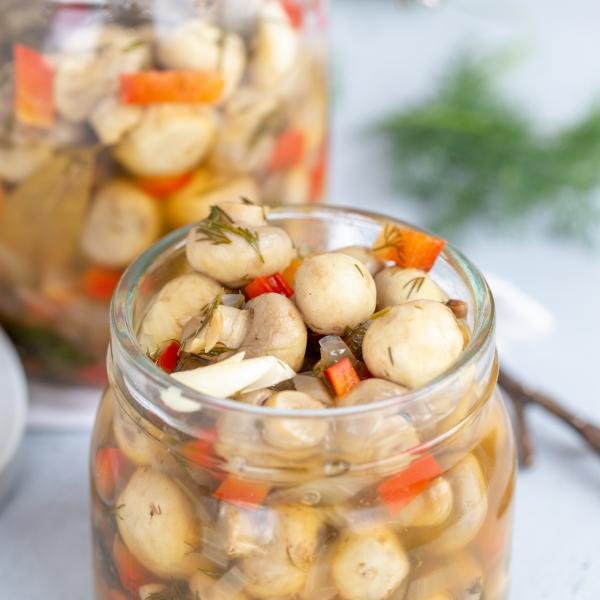 Giardiniera is a classic pickled Italian salad. It's made with cabbage, bell pepper, onion, carrots, and cauliflower and is outright addicting!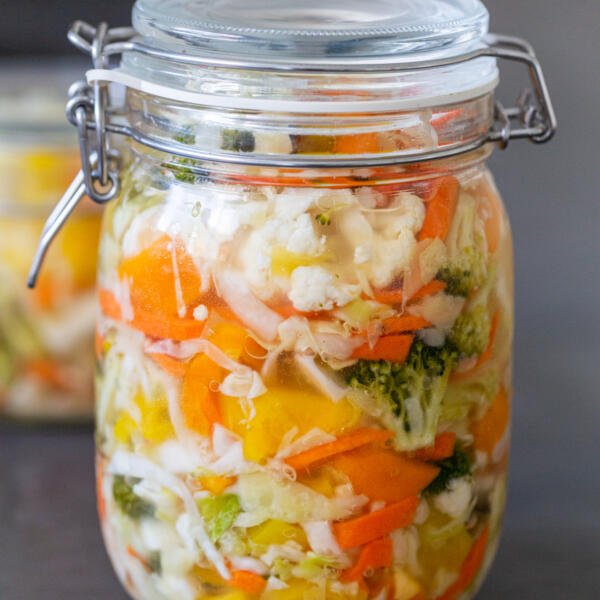 You should have a jar of these peppers in your fridge throughout the summer BBQ season. Use them as toppers for carne asada street tacos!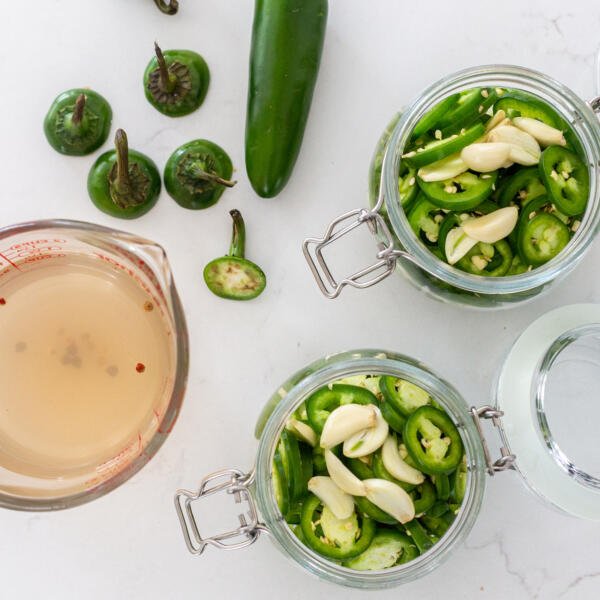 These homemade pickled cucumbers are perfect sliced up on top of cheeseburger sliders or paired with a juicy grilled kielbasa. So easy to make you'll never buy jarred again!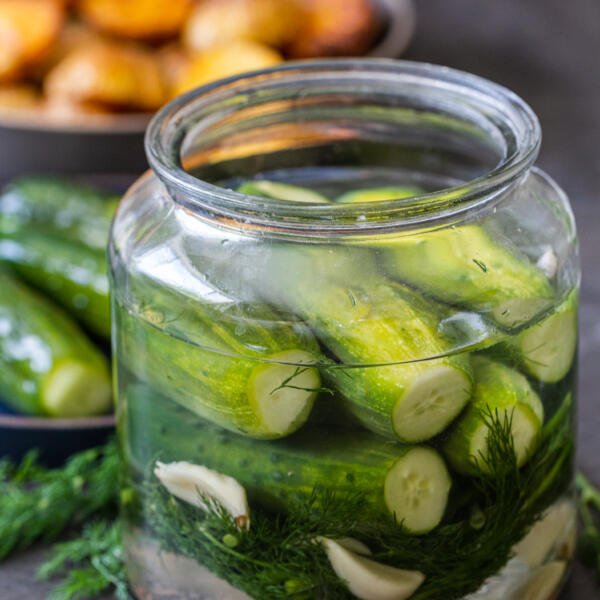 These marinated tomatoes retain such a wonderful crunch. Good luck when it comes to not just eating them straight out of the jar…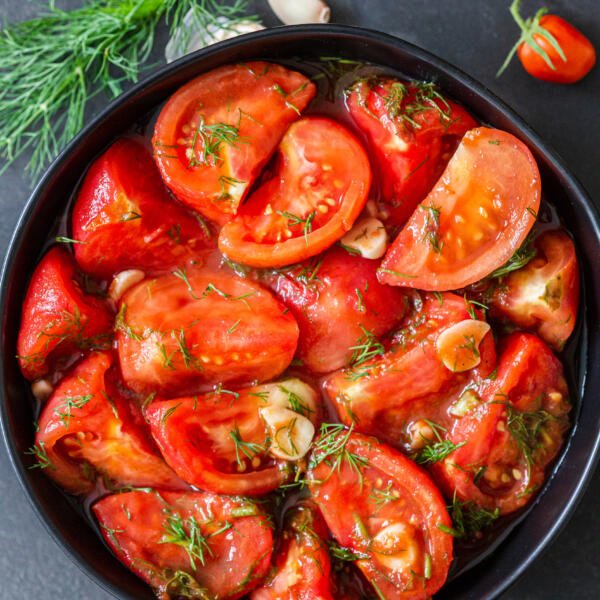 Fruity Desserts
This 70's-style jello cake is super playful and always a showstopper. There's nothing like cooling down with a slice on a hot day.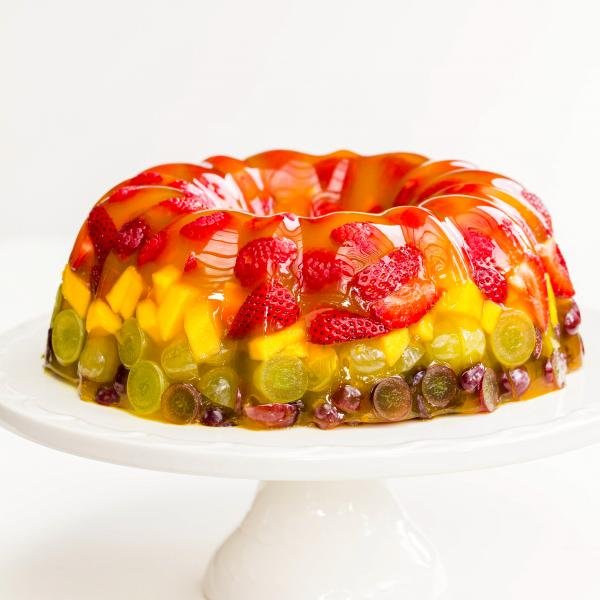 Strawberry jello cake is one of the easiest treats to bake in the hot summer months. With a minimal ingredients list and a ton of room for customizing the cake with your fav flavors, it will surely be on repeat!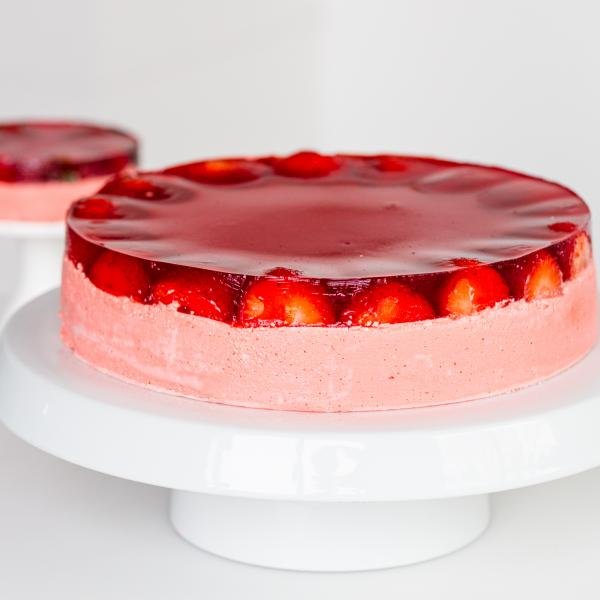 This Italian gelatin custard is so elegant. After a filling meal of grilled meats, it's the kind of light decadence you're looking for.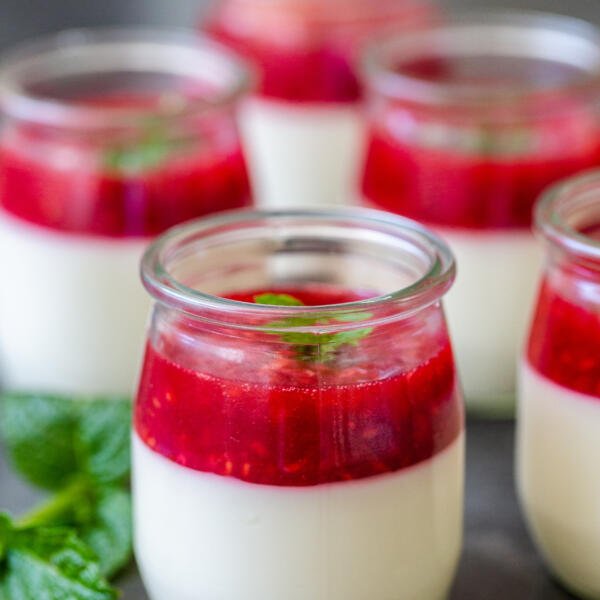 This rainbow fruit tart aims to please. Feel free to swap in whatever fruits you love best!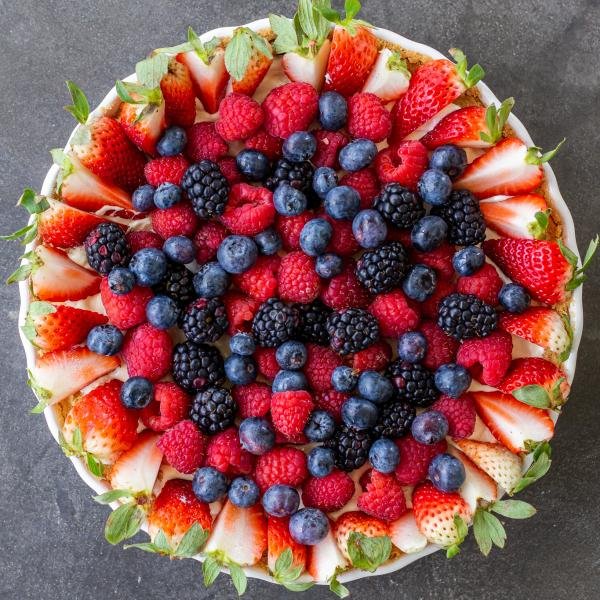 Bonus! Try Our Tasty Homemade Sauces
Chimichurri sauce is an Argentinian-style steak sauce made with loads of herbs and mint. Smother it over those grilled ribeyes we mentioned earlier.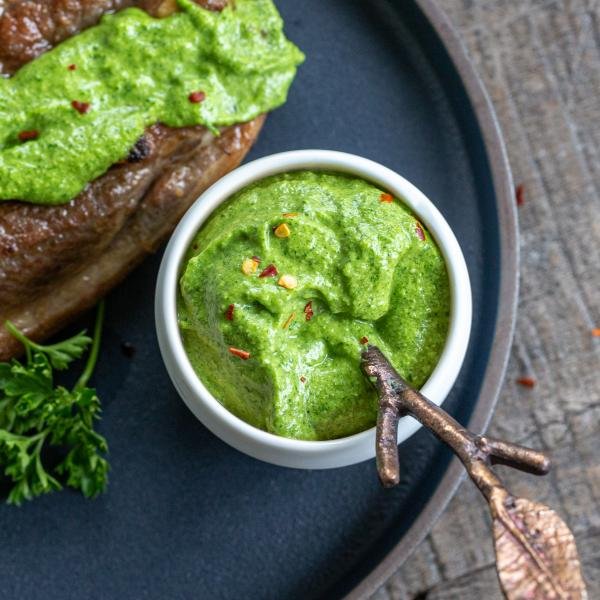 If you're a fan of ribs or BBQ chicken, why not make your homemade BBQ sauce? You'll be surprised at how easily you can pull it together.
This tangy Greek yogurt and cucumber sauce cool down meats like no other. It's also a great summer BBQ with fresh pita bread.
Tasty Summer BBQ Dips & Chips